QAnon 20 August 2020
Islands Submarine Helicopter
QAnon 20 August 2020 – Islands Submarine Helicopter. By Disclosure News. Source 8kun. Updated 13:00 UTC
Clicks on the Ads Keep Us Alive 🙂
Q !!Hs1Jq13jV6 ID: 04cbbc No.10351242 Aug 20 2020 02:14:09 (UTC)
Ask yourself a very simple question –
Why is everything re: 'Q' being censored, banned, and attacked?
When do you expend ammunition [resources]?
Q
I had just sent a private message to a highly respected VIP anon 11 minutes before this drop asking how we're supposed to fight this information war when we are banned from the main (cabal) battlefields. Clearly they know something big is coming in the next few days/weeks and need to silence as many of us as possible so they can control the spin/narrative. It won't work. Thank God we at least can share. They asked POTUS about Q today & he painted the growing movement as concerned patriots who love our country (and like him a lot!). Watch for False Flag attack that they will try to pin on a Q anon.
Why is everything Q being attacked?
They know Q is a threat to their power and rule in that Q has exposed the deep state unlike anyone before.
Q !!Hs1Jq13jV6 ID: 04cbbc No.10351616 Aug 20 2020 02:29:19 (UTC)
Epstein island.
Who owns the surrounding islands [close proximity]?
Unique skill sets of Maxwell?
Submarine pilot [unusual]?
Helicopter pilot?
What benefit might that serve?
Q
Richard Branson owns Necker Island (34.4m from Little St James) and a lobbyist with close ties to Joe Biden bought land on Water Island (8.4m from Little St James) from Biden's brother, James.
Water Island was once used by DoD during WWII to protect a submarine base at nearby St Thomas.
Was Ghislaine Maxwell's TerraMar project really a cover for their covert transportation for rich clientele to Epstein's island via submarine from islands nearby to avoid detection? Google worked on the project with Maxwell and created a Google Street-like capability for the ocean floor called Google Ocean.
Ghislaine Maxwell put her submarine and helicopter pilot skills to use by transporting children back and forth to the islands surrounding Epstein island. These islands are owned by other billionaire pedophiles and traffickers. Q posts link to presentation by Maxwell establishing her background.
Q !!Hs1Jq13jV6 ID: 04cbbc No.10351796 Aug 20 2020 02:35:15 (UTC)
"Scott Green, a lobbyist with close ties to Joe Biden, purchased Virgin Islands property from James Biden and then extended him a private mortgage."
"After the land deal, Joe Biden vacationed elsewhere on the tiny island, which once protected a nearby submarine base before it became a tropical getaway, on at least three occasions."
Will we soon learn from Ghislaine Maxwell that Biden frequented Epstein's island? Is that when the change of batter will take place?
Well well well… guess who owned one of the islands next to Epsteins Lolita Island? James Biden, Joe's brother who sold one parcel to Scott Green, a lobbyist. Biden's brother held on to most of the island and Joe frequented the island which was nearby an old submarine base. It's all coming out.
Q !!Hs1Jq13jV6 ID: a860ad No.10354372 Aug 20 2020 06:10:14 (UTC)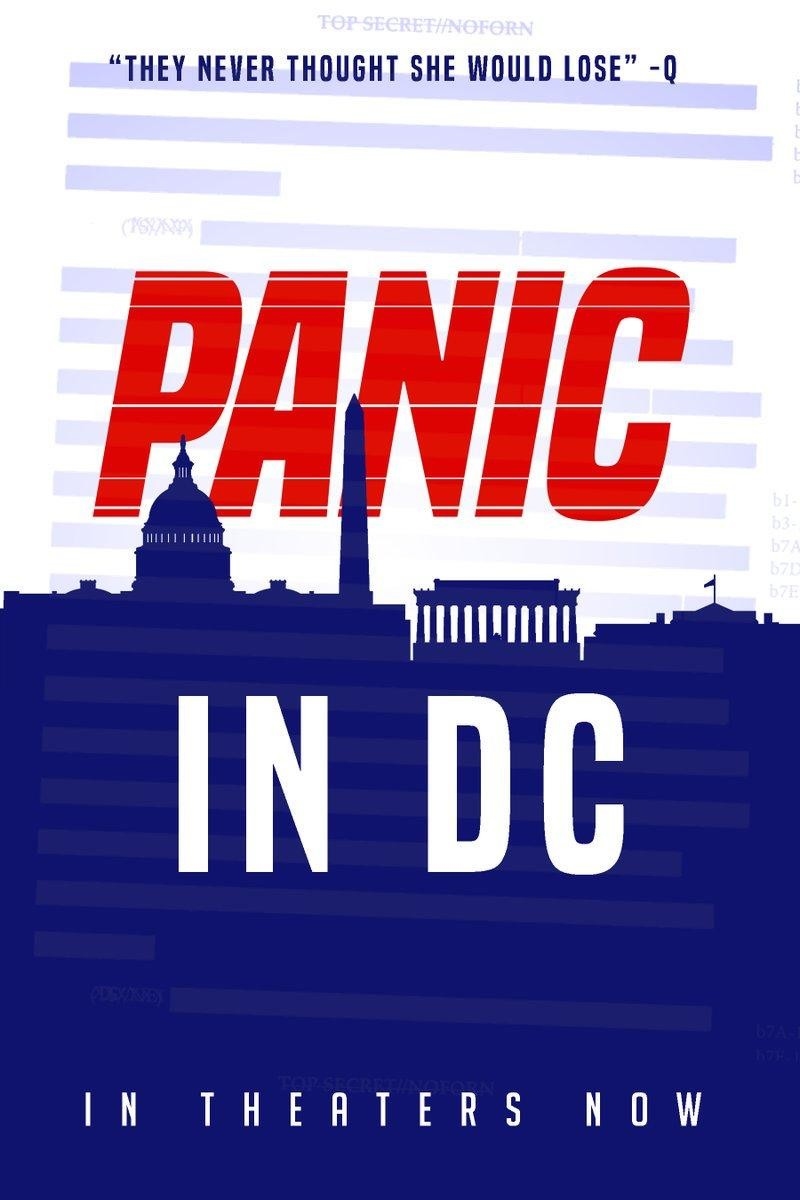 Background layer in the above image is Page 20 from the FISA document shown below.
They are clearly in major panic mode. Between what Rudy Giuliani tweeted re: exposing info "tomorrow" and the possible timestamp link to drop 242, combined with the massive Twitter/Facebook/Instagram purge of Q accounts timed with WH reporters asking POTUS about Q, don't be surprised if [they] pull some bullshit FF and frame some patsy who they will tie to Q. Ammo may be finite but they most certainly have a few tricks left. Stay alert.
Q !!Hs1Jq13jV6 ID: a860ad No.10354418 Aug 20 2020 06:14:36 (UTC)
Just as Hussein (a.k.a. Renegade) and his admin were fifth columnists/traitors in our government intent on destroying us from within, so too are there RINOs in the House & Senate working for the other side.
The same can be said about fake MAGA & fake Q personalities in MSM & social media who are sabotaging our community in a well-coordinated effort to silence us & limit our ability to share the TRUTH when it's made public. MSM is desperate to control the narrative. Note all the hit pieces today about POTUS embracing "violent" QAnon "conspiracy theory/cult".
Did Kevin set his alarm? — Transparency and Prosecution is the only way forward to save our Republic and safeguard such criminal and treasonous acts from occurring again.
UPDATED 20 UTC — QAnon 12 September – Fires – Arson. Stay safe! Be vigilant. Not organized? Painfully obvious? See something. Say something. Q
UPDATED 21:00 UTC —- "Tyranny, like hell, is not easily conquered; yet we have this consolation with us, that the harder the conflict, the more glorious the triumph." ― Thomas Paine, The American Crisis – Q
Clicks on the Ads Keep Us Alive 🙂
Strong
That which does not kill us makes us stronger.
Nietzche
2021 Server & Site Tech Support - 4200 €

0.2%

0.2%
Support Disclosure News Italia
We are working hard, and every day, to keep this blog. Like you we are fighting for the truth. If you want to work with us you are welcome, please email us! The blog costs are at our expense, advertising reimburse us very marginally so if you like our work and find it useful buy usacoffee clicking the donation button below that will directu to your PayPal. We need the help of people like you!
Bitcoin & Cryptocurrencies Donation
1M9dohWnHBwNLSPd6afRaJackrw6wK9bxY