QAnon 17 June 2020
Can We Prove It?
Clicks on the Ads Keep Us Alive 🙂
Q !!Hs1Jq13jV6 ID: 66a906 No.9645671 Jun 17 2020 17:31:53 (UTC)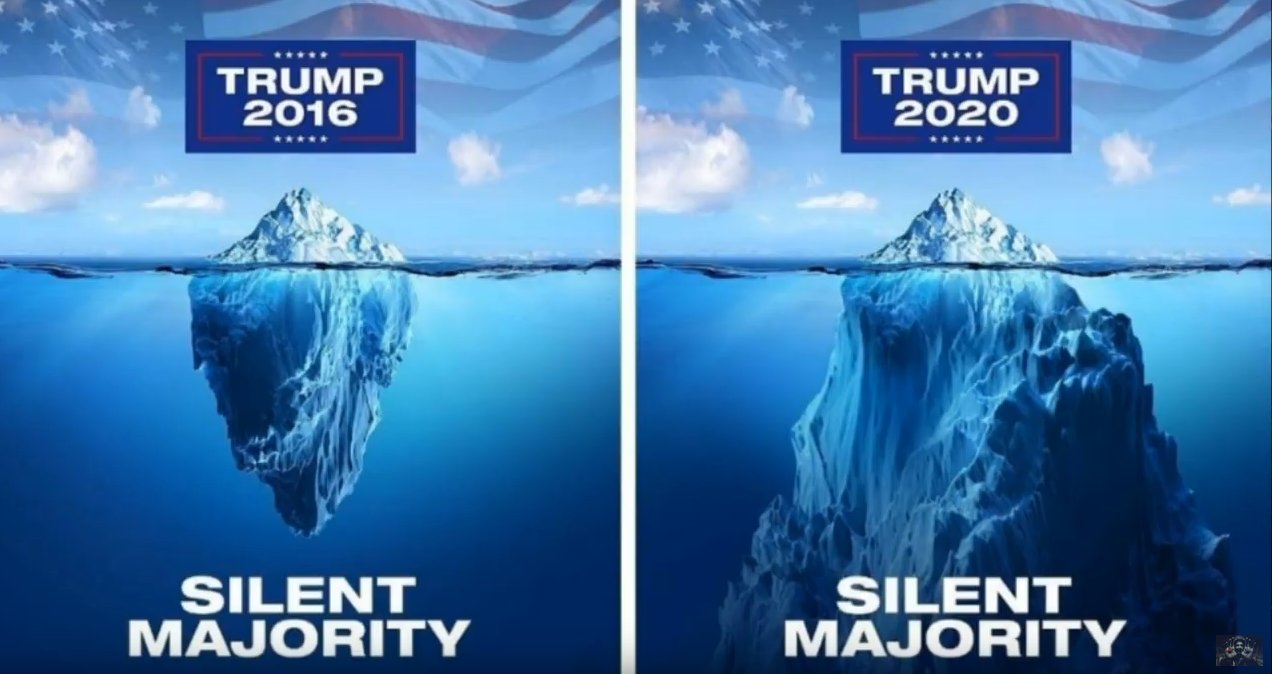 With 96% approval rating in R Party, more Ds walking away fm Dem-Socialist Party every day, attempts by RINO NeverTrump losers forming pro-Biden Super PACs & releasing libelous ads by Lincoln Project, the odds are ever in OUR favor.
Silent majority has grown substantially since 2016 election. Blow out ahead for 2020. Get ready. Time for the silent majority to get loud!
Q !!Hs1Jq13jV6 ID: 287806 No.9646819 Jun 17 2020 18:30:05 (UTC)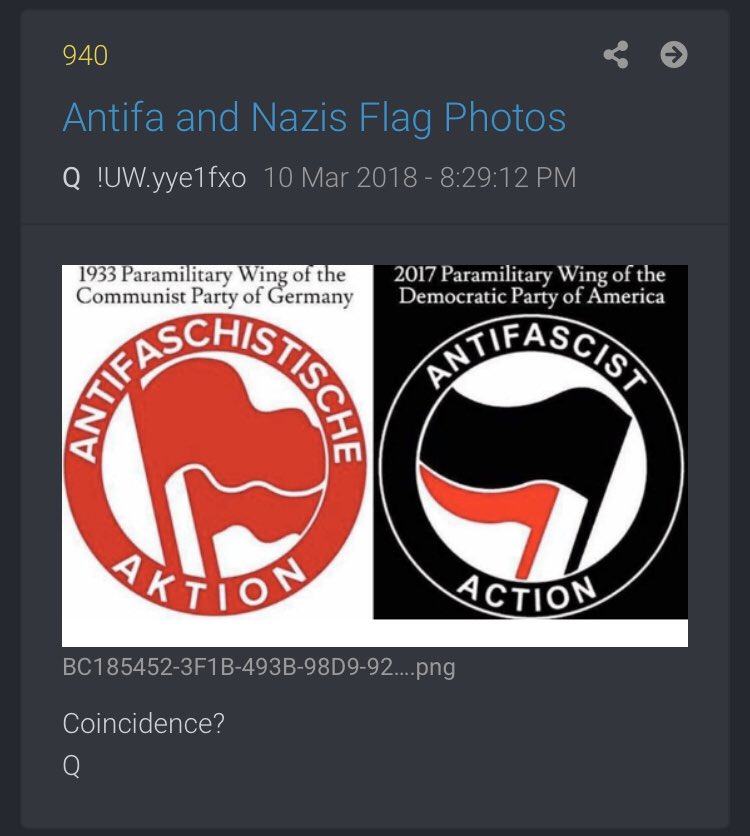 "The Associated Press news agency entered a formal cooperation with the Hitler regime in the 1930s, supplying American newspapers with material directly produced and selected by the Nazi propaganda ministry, archive material unearthed by a German historian has revealed."
"To that extent it is fair to say that these pictures played their part in disguising the true character of the war led by the Germans."
HOW DID HITLER GAIN POWER?
WHAT EVENTS CREATED [POPULATION DEFIANCE [extremism]] THE INSURRECTION?
https://www.bbc.co.uk/bitesize/guides/zpvhk7h/revision/1
Global economic depression?
Reparations?
Huge rise in unemployment?
"Germans began to lose faith in democracy and looked to extreme parties on the both the Left (the communists) and the Right (the Nazis) for quick and simple solutions."
"When people are unemployed, hungry and desperate, as millions were in Germany between 1930 and 1933, they often turn to extreme political parties offering simple solutions to their problems. Between 1930 and 1933 support for the extreme right-wing Nazis and the extreme left-wing communists soared."
NOW:
MSDNC "peaceful protests"
MSDNC propaganda campaign?
MSDNC information warfare campaign?
MSDNC "POTUS MUST BE REMOVED" push years 1-now?
https://twitter.com/robbystarbuck/status/1272721484012752896
COVID-19 > global economic depression?
[D]party > BLM race push_reparations?
COVID-19 > huge rise in unemployment [40mm]?
Insurrection [riots, city takeover(s), remove police (weaken), property destroy, assault(s), murder, release by [D] Gov/Mayor(s) back-to-streets (safezone(s)), division, hostility, race war, etc.?
END GOAL THEN V NOW?
GOVERNMENT CONTROL.
Understanding the past helps to understand the present.
Q
@AP pushed Nazi propaganda then & in 2012 began pushing NK propaganda.
Read how Hitler came to power. So many parallels w/today's events. Propaganda is KEY. Sound familiar?
Palmer Report = total scumbag.
The Globalists are using the same strategy they used in the 1930s with Hitler and Germany, but they are attempting to use it against the USA.
The evil of these people know no end. They are willing to murder millions to recapture power.
Judgment will be horrific for these monsters. When I stop and try to think about how someone can be so evil, I have to stop and realize that I will never be able to comprehend it. They continue to use their old play book. In the 1930s and 40s the media worked with Hitler and wrote stories supplied directly from the Nazis and published the stories in American newspapers.
Hitler rose to power in Germany due to the economic depression in Germany (and worldwide), a huge unemployment rate in Germany, social unrest, etc. Q is comparing the strategy of Hitler and the Globalists to the Democrats and the Globalists. The Democrats are the modern day Nazis disguised as socialists.
The end goal is the same – government control. Why do the Democrats attempt to rewrite history and destroy statutes and monuments that tell the story of the past? So that they can cover up the truth and do it all over again…this time they want to gain complete global control over the entire world.
Q !!Hs1Jq13jV6 ID: 40a8a4 No.9647518 Jun 17 2020 19:05:01 (UTC)
🚨 Just sent letters to the Democrat governors of NY, NJ, CA, PA, and MI demanding they explain why they ignored protocols and forced COVID-19 patients into nursing homes.

The outcome was devastating.

Families who lost loved ones deserve answers. This tragedy was avoidable. pic.twitter.com/jfizJJSyfV

— Steve Scalise (@SteveScalise) June 15, 2020
It's not what you know but what you can prove.
Q: can we prove it?
Q: can we prove coordination?
Q: can we prove deliberate action to inc death count to justify vote-by-mail, stay-at-home, bail-out-state, kill-economy, kill-P-rallies, inc unemployment, etc?
Q
Assuming some of these Dem Governors & key Dems in Congress have active FISA warrants (coord COVID release w/China), I'm sure the answer to these questions is YES. Military intel likely has ample proof. My Q: When will the public learn about this?
Q links to @SteveScalise tweet.
We all know, and Scalise knows the Dem governors murdered thousands of elderly by quarantining covid patients in the nursing homes with the elderly where it spread and they died.
Q is saying it's not what you know, but what you can prove. Q is asking rhetorical questions and therefore implying he can in fact prove there was coordination between China, Dems and Deep State to spread Covid-19 in the US. The purpose was to destablize our economy by shutting us down completely. The Repubs in congress will begin investigation into this matter. Hopefully the evidence will come out fast… before November election.
Q !!Hs1Jq13jV6 ID: 6dca10 No.9650707 Jun 17 2020 23:21:53 (UTC)
Q !!Hs1Jq13jV6 ID: 6dca10 No.9650786 Jun 17 2020 23:25:41 (UTC)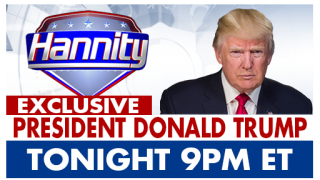 Q !!Hs1Jq13jV6 ID: 6dca10 No.9650835 Jun 17 2020 23:27:52 (UTC)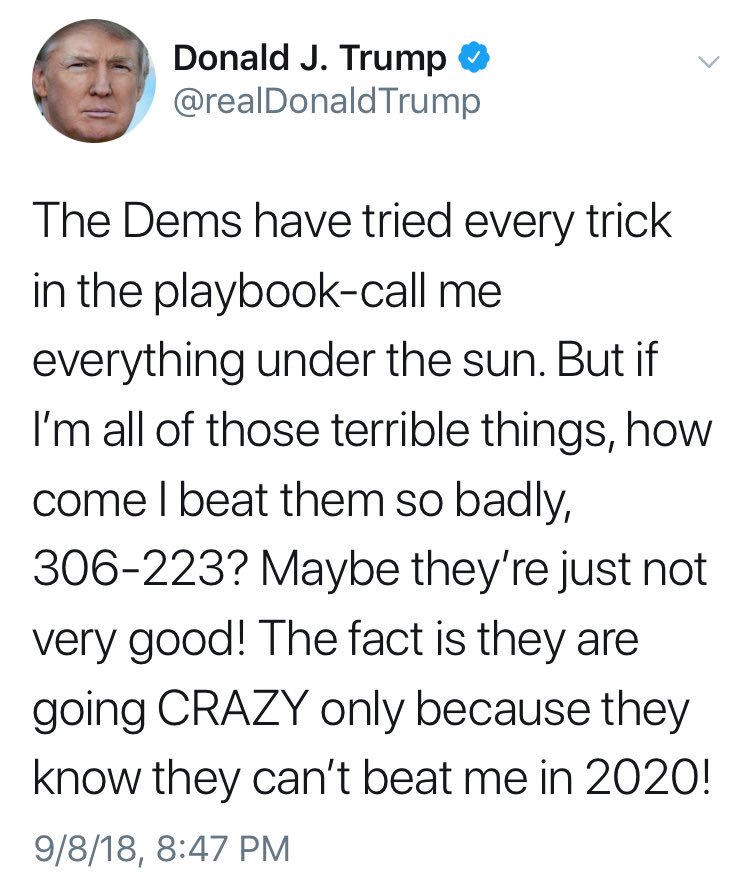 Have a feeling this is re: Bolton's book. Another trap being set?
Trivia: POTUS has used "playbook" in 7 past tweets, one of which mentions Bolton's book but is now deleted. Q has mentioned "playbook" 8 times (including today).
I was just thinking last night we really need to hear from the president. Patriots need to be encouraged by the president. There's so much negative news right now.
I really think the president knows he is going to blow the Democrats away in this Election.
Obviously we need to get out and vote. Voting is one of the most important things we can do to help our president. However I believe he is looking at internal polls that have him way up over Biden or any other Democrat candidate. He does not seem to be worried at all about the economy, jobs, riots, or a second wave of coronavirus. He has the advantage of knowing the plan over the next few months. I know we all want to see arrests before November but we must continue trusting the president. I believe that President Trump would begin Making arrests before election if he had any doubt that he would lose this election. If you don't see arrests before November that indicates to me that he is extremely confident that he is going to win in November election. Not only do I believe he is confident that he will win the presidency but I believe he is confident Republicans will win the house. Imagine how incredibly effective congressional investigations will be with Republicans controlling Congress. Hold on tight patriots.
Shortly after lengthy excerpts of neocon John Bolton's upcoming book were leaked to various media outlets, President Trump accused his former National Security Advisor of breaking the law by trying to publish a book on his time in the White House, even as his administration was seeking an emergency restraining order to halt its publication.
"He broke the law, very simple. As much as it's going to be broken," Trump told Sean Hannity on Fox News Wednesday night. "This is highly classified."
Among the various claims by Bolton is that Trump encouraged China's president Xi to build detention camps in the Xinjiang region to imprison hundreds of thousands of Uighur Muslims; not coincidentally just hours after the leaks, Trump signs a bill punishing Chinese officials over Uighur internment camps, which in turn prompted an angry response by China which vowed to retaliate if the US uses the Bill and asked the asks the to stop using the bill to hurt its interests and interfere in China's internal affairs. "Otherwise, China will for sure firmly retaliate."
Trump also responded that Bolton had been a "washed up guy" when he brought him into the administration. "I gave him a chance, he couldn't get Senate-confirmed, so I gave him a non-Senate confirmed position, where I could just put him there, see how he worked. And I wasn't very enamored."
Speaking to Hannity by telephone, the president said that "nobody has been tough on China and nobody has been tough on Russia like I have. And that's in the record books and it's not even close. The last administration did nothing on either."
In the lengthy interview Trump also touched on several other topics, including the ongoing virus pandemic, claiming the US was in great shape to deal with the virus, and claiming that China should have kept the virus where it was as it could have "easily" stopped the virus spread.
Trump also covered the ongoing protests, said that he will be visiting the border wall "very soon", and called for schools to reopen by the fall.
Did Kevin set his alarm? — Transparency and Prosecution is the only way forward to save our Republic and safeguard such criminal and treasonous acts from occurring again.
UPDATED 20 UTC — QAnon 12 September – Fires – Arson. Stay safe! Be vigilant. Not organized? Painfully obvious? See something. Say something. Q
UPDATED 21:00 UTC —- "Tyranny, like hell, is not easily conquered; yet we have this consolation with us, that the harder the conflict, the more glorious the triumph." ― Thomas Paine, The American Crisis – Q
Clicks on the Ads Keep Us Alive 🙂
Regret
People rarely do what they believe. They do what is suitable, and then they regret.
Bob Dylan
2021 Server & Site Tech Support - 4200 €

0.2%

0.2%
Support Disclosure News Italia
We are working hard, and every day, to keep this blog. Like you we are fighting for the truth. If you want to work with us you are welcome, please email us! The blog costs are at our expense, advertising reimburse us very marginally so if you like our work and find it useful buy usacoffee clicking the donation button below that will directu to your PayPal. We need the help of people like you!
Bitcoin & Cryptocurrencies Donation
1M9dohWnHBwNLSPd6afRaJackrw6wK9bxY