News Burst 9 September 2021
Clicks on the Ads Keep Us Alive 😊
News Burst 9 September 2021 – Featured News
The French Court of Cassation ruled that the company was guilty of paying nearly 13 million euros ($15.3m) to armed groups including the ISIS group, to keep its cement factory in northern Syria running through the early years of the country's war. Lafarge, which merged in 2015 with Swiss group Holcim, is under formal investigation in France for its efforts to keep a factory running in Syria after conflict erupted in 2011. Rights groups including the Berlin-based European Centre for Constitutional and Human Rights (ECCHR) and France's Sherpa, which brought claims against Lafarge, alleged the group bought raw materials and oil from armed fighters and made payments for the safe passage of workers through checkpoints. The company has admitted that its Syrian subsidiary paid middlemen to negotiate with terrorists to allow the movement of staff and goods inside the warzone. It, however, denies any responsibility that the same money ended up the hands of these same terrorists. The Paris Court of Appeal had in 2019 dismissed the crimes against humanity charge, saying it accepted that the payments were not aimed at bankrolling ISIS' gruesome agenda of executions and torture. However, it ruled that the company be prosecuted on three other charges – financing terrorism, violating an EU embargo and endangering the lives of others.
Do Lemmings Really Commit Mass Suicide? Deliberate fraud. For the 1958 Disney nature film White Wilderness, filmmakers eager for dramatic footage staged a lemming death plunge, pushing dozens of lemmings off a cliff while cameras were rolling. The images—shocking at the time for what they seemed to show about the cruelty of nature and shocking now for what they actually show about the cruelty of humans—convinced several generations of moviegoers that these little rodents do, in fact, possess a bizarre instinct to destroy themselves.
A new investigation conducted by ProPublica has revealed that WhatsApp employs more than 1,000 contract workers across the United States, who examine "millions of pieces of users' content". According to the outlet, the investigation was based on interviews with current and former employees as well as data and documents obtained by ProPublica. The contract workers use Facebook software to go through messages. Essentially, they are content moderators, sifting through messages and content sent by WhatsApp users and deleting those that violate its policies. That's what the company said after ProPublica published its article: "The decisions we make around how we build our app are focused around the privacy of our users, maintaining a high degree of reliability and preventing abuse", Carl Woog, WhatsApp director of communications told the outlet.
A Spanish bishop, Xavier Novell, who was known for his ultraconservative views, has ditched his vow of celibacy and cast away his cassock to step down for a life with his lover, Silvia Caballol, who happens to be a divorced author of erotic-satanic novels, according to The Times. Novell, who is also, ironically, an exorcist, said that he resigned for "strictly personal reasons", without elaborating, but the Catholic media outlet, Religion Digital, reported that he was in a romatic relationship with Caballol.
An international group of scientists claims they have made a discovery that may help in attempts to colonise the Red Planet. In their study, recently published in the journal Geophysical Research Letters, researchers analysed data sent by Curiosity, which has been examining the surface of Mars since 2012. While examining the Murray Buttes region of the Red Planet, RAD detected a 5-percent drop in radiation. Further inspection showed that about 20 percent of the sky was blocked when the rover was near the area, a detail, which suggests the latter can shield humans and equipment from radiation coming from the Sun.
The US government is reportedly investigating Raytheon over payments to a Qatar Armed Forces consultant that may have been bribes meant to be given to a member of the Persian Gulf nation's royal family. Allegations made in a California lawsuit that was dismissed last year on jurisdictional grounds led to probes by the US Department of Justice (DOJ) and the US Securities and Exchange Commission (SEC), the Wall Street Journal reported on Tuesday, citing unidentified people familiar with the matter. Raytheon was accused of funneling seven million Qatari riyal ($1.9 million) in bribes through Doha consulting firm Digital Soula Systems, which is partly owned by a brother of Qatar's emir, Sheikh Tamim bin Hamad Al Thani. The suspect payments were ostensibly made for defense studies by Digital Soula Systems, but metadata extracted from those reports appear to show that Raytheon created them, according to the California lawsuit. The money was allegedly intended to be funneled to Sheikh Joaan bin Hamad bin Khalifa Al Thani, brother of the emir and majority owner of the consulting firm.
Trevor Bell, the first Advocatus Diaboli of the Noosa Temple of Satan, is currently leading litigation challenging religious teaching in Queensland schools, and "the Christian stranglehold over Australia's government and society." The law in Australia allows for state schools to devote one hour a week to religious instruction and the children of a particular religion, specified by their parents, join the class while the rest do not. Trevor Bell reached out via the Noosa Temple of Satan's social media and asked if any Queensland parents would like their kids to receive religious instruction about Satanism. A small number of families informed the schools their children were now Satanists and Bell applied, but was blocked.
News Burst 9 September 2021 – Bonus IMG
News Burst 9 September 2021 – Bonus IMG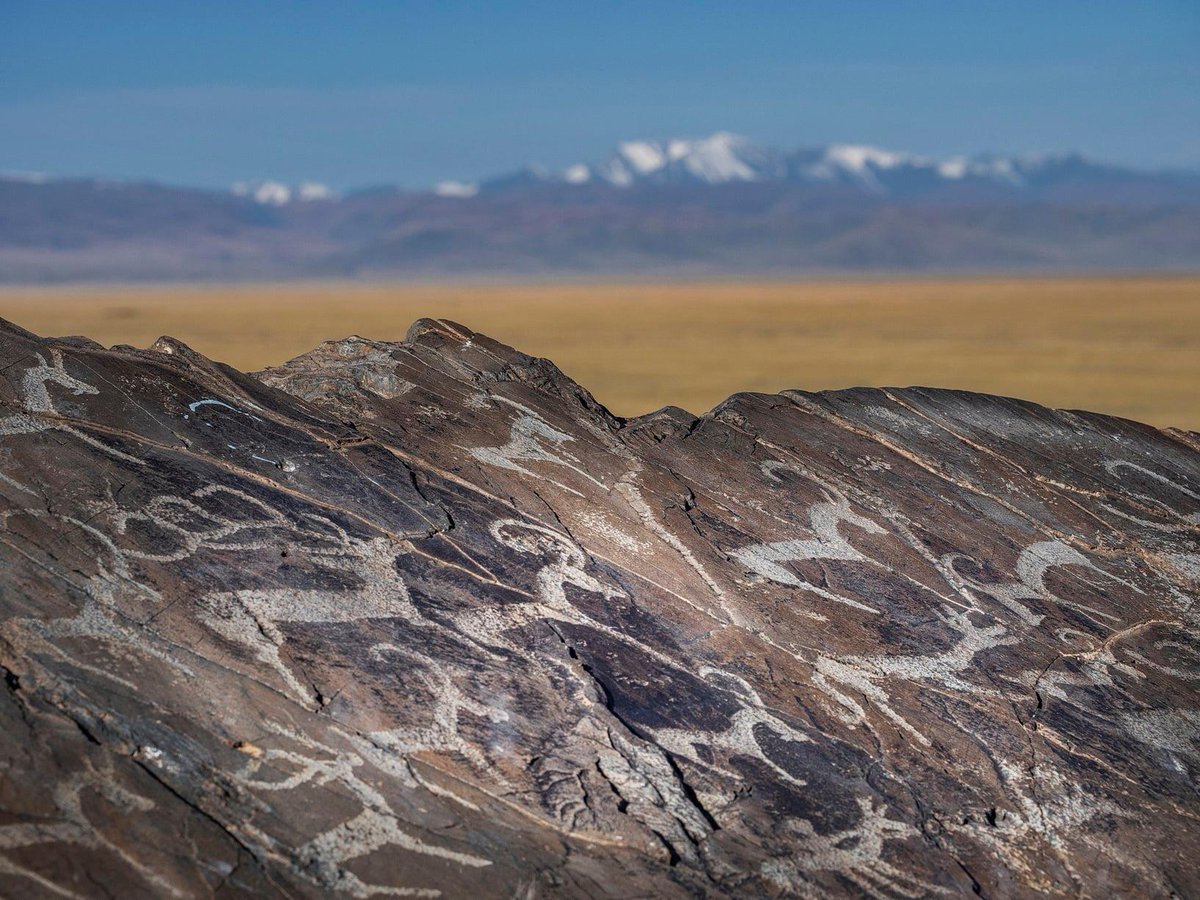 Petroglyphs of the Altai Mountains
News Burst 9 September 2021 – Bonus Video
George
This alligator in Florida named George is definitely not happy about a drone flying over his river. The predator apparently decided that enough is enough and destroyed the device, chomping on it like crazy.
News Burst 9 September 2021 – Bonus Video
Mexico
Flashes of energy are seen in when a powerful earthquake hits the city.
News Burst 9 September 2021 – Bonus Video
News Burst 9 September 2021 – Bonus Video
Chicago, Illinois – 9/7/21
WITNESS: Very bright lights took formation then disappeared as plane was approaching. There was absolutely no sound coming from the objects.
News Burst 9 September 2021 – Earthquakes
Earthquakes Last 36 Hours – M4 and Above
News Burst 28 May 2022News Burst 28 May 2022 - Get The News! By Disclosure News.Clicks on the Ads Keep Us Alive 😊 News Burst 28 May 2022 - Featured News Earlier this week, news broke that former Louvre director Jean-Luc Martinez was being questioned by French...
Clicks on the Ads Keep Us Alive ✨
Magic
Magic is a bridge between visible world and invisible world. Always learn teachings of both of the two worlds.
Paulo Coehlo
2022 Server & Site Tech Support 4200 €

64%

64%
Support Disclosure News Italia
We are working hard, and every day, to keep this blog. Like you we are fighting for the truth. If you want to work with us you are welcome, please email us! The blog costs are at our expense, advertising reimburse us very marginally so if you like our work and find it useful buy us a coffee clicking the donation button below that will direct you to your PayPal. We need the help of people like you!
Bitcoin & Cryptocurrencies Donation
1M9dohWnHBwNLSPd6afRaJackrw6wK9bxY