News Burst 9 December 2020
Clicks on the Ads Keep Us Alive 😊
News Burst 9 December 2020 – Featured News
The U.K. Border Force officers have seized more than a tonne of cocaine, estimated at 100 million British pounds (US$133.28 million), hidden amongst a shipment of banana pulp bound for Europe. cocaine, which weighed a total of 1.006 kilos,"was suspected to have been placed in the cargo in Colombia and was bound for Antwerp, via Rotterdam. Using hi-tech search equipment designed to combat immigration crime as well as detect banned and restricted goods, Border Force officers were able to identify anomalies within the container cargo. The shipment makes for the second largest such seizure by British authorities over the past few months. Earlier in September, border force officers found 1,155 kilos of cocaine in a shipping container loaded with paper which was bound for Antwerp.
Remember those tiny packs of seeds sent from China to random addresses in America earlier this year? The rumor floating around is that China was checking which addresses were still valid for mail-in or absentee voting.
Gina Cheri Walker High School Education. Gina Haspel's education, it seems, had both exclusive and democratic elements. A friendly source informs me that Haspel attended Lakenheath American High School, located on a U.S. air base northeast of London. Then calling herself Gina Walker, she graduated in 1974. A co-educational school with 430 students today, Lakenheath American is one of 164 accredited institutions run by the Pentagon's public school system, known as Department of Defense Education Activity (DoDEA). All of the students at Lakenheath are children of U.S. officers, enlisted personnel or support staff. The school is not open to British students. Lakenheath American, according to alumnus Joe Pinatubo on Facebook, "has produced, half a dozen astronauts, a Miss America, the band, America, countless fighter pilots and another famous CIA agent notoriously known for being the only CIA agent to successfully defect to USSR." That would be Edward Howard. a CIA who spied for the Soviet Union and fled there in 1985 when he was on the verge of arrest. Upon graduation Gina Cheri Walker returned to the United States to attend University of Kentucky and the University of Louisville, where she graduated with honors in 1978. She went to work as a bank teller, tutor, librarian, and paralegal. Along the way, she married and divorced. In January 1985, she applied for a job at the CIA. Later that year Lakenheath alumnus Edward Howard fled to the Soviet Union, the most embarrassing CIA defection ever. Her rise to spymaster had just begun.
A man under quarantine in Taiwan was fined $3,500 for stepping out of his hotel room for just eight seconds, reports said Monday. The migrant worker from the Philippines was quarantining at a hotel in Kaohsiung City when he briefly exited his room and stood in the hallway. The seconds-long breach was captured on surveillance cameras by hotel staff, which alerted the Department of Health about the rule breaker and led to the hefty fine, the outlet reported. Taiwan doesn't permit people to leave their hotel rooms, even if it's just for a few seconds.
Argentina's Senate passed a tax on about 12,000 of the country's richest people on Friday, to pay for coronavirus measures including medical supplies and relief for the poor and small businesses. In a session streamed live on YouTube, and after a long and polarizing debate, the so-called solidarity contribution was signed into law with 42 votes in favor and 26 against. The government of President Alberto Fernandez hopes to raise 300 billion pesos ($3.75 billion) with the one-off levy.
Yet another airline has announced that it sees so called 'COVID passports', proof that travellers have been vaccinated and/or tested negative for coronavirus, as "essential" for them to be able to travel. Lance Gokongwei, President and CEO of Cebu Pacific, the largest budget airline in the Philippines, made the comments to reporters Monday. "That has to be the number one priority: to get vaccines in the hands in as much of the global population as possible, and then connecting this to a COVID passport," he urged. In addition, the world's largest air transport lobby group is developing a global 'COVID travel pass' app designed to link vaccination status and coronavirus test results to a person's travel documents. Another 'COVID passport' type system known as the CommonPass, sponsored by the World Economic Forum, is under development. A further 'COVID passport' app called the AOKpass from travel security firm International SOS is currently undergoing trials between Abu Dhabi and Pakistan.
Denmark will stop extracting oil from the North Sea in 2050, the Danish government has said. Denmark is not a particularly large producer of oil and gas, with its average daily output this year estimated at 83,000 bpd of oil and 21,000 of oil equivalent. Yet it is the largest in the European Union, which excludes Norway and, from next year, the UK. The small Scandinavian country is also one of the most ambitious climate goal-setters. Copenhagen plans to reduce emissions by 70% from 1990 levels by 2030 and become carbon-neutral by 2050. Oil and gas industry employees whose jobs will become redundant under the plan will receive help through continuing education to find new employment.
500 people have fallen sick since a new mysterious illness was first reported in the 1-Town area in Eluru city of Andhra Pradesh on Saturday. Authorities found that all patients have symptoms which include epilepsy, forgetfulness, anxiety, nausea, headache and back pain. Indian authorities suspected that this may be caused by a contaminated local body of water. Later on, the illness spread to the adjoining rural parts of Eluru and Denduluru, although the number of affected there was far less. Officials are now also exploring the possible overuse of pesticides on vegetables in the area.
The head coach of Finland's Nordic combined team (cross-country skiing and ski jumping) Petter Kukkonen has revealed that he told his athletes to shove dishcloths down their pants before the Ruka World Cup. And it hasn't got anything to do with low self-esteem. Apparently, hoarding dishcloths and even sponges in a ski jumper's crotch can add a few extra centimetres onto their…jumps. If skiers boast a greater girth when they're being measured up for their jumpsuits pre-competition by the representatives from the International Ski Federation (FIS), they're given a larger suit to accommodate. A bigger suit catches more wind mid-jump creating a "sail effect," enabling athletes to record greater distances.
Mount Everest measures in height exactly 8,848.86 meters: it has officially "grown" by 86 centimeters from the last universally accepted measurement, which dates back to 1954, the year of the first mountaineering conquest of the summit and which placed the "roof of the world" at 8,848 meters above the sea level. The new figure was announced jointly by China and Nepal, the two countries that divide the mountain and whose border passes right through the summit. An official announcement is 'agreed', after several years of disagreements between the two countries, with Beijing intending to stop measuring the altitude at the rocky summit and Kathmandu instead insisting that the ice cap covering the summit should also be included.
With the FDA expected to grant emergency-use approval for the Pfizer-BionTech COVID vaccine Thursday after releasing a preliminary assessment of the trial data that the panel will use to assess the drug earlier today, the agency has admitted Tuesday that two participants in the Phase 3 trials have died. One of them was immunocompromised.
China's State Council, the highest organ of state administration in the People's Republic, issued an intriguing statement on its official English-language website last week, indicating that a policy circular has been advanced calling for the creation of a massive weather control system covering an area nearly one-and-a-half times the size of India by 2025.
International weather organisation
Illuminati Card Game
News Burst 9 December 2020 – Bonus IMG
News Burst 9 December 2020 – Bonus IMG
Western Siberia
Light pillars over Tyumen in Western Siberia. Dozens of vertical lights appeared in the sky just before midnight, and were visible for several minutes.  It was exactly midnight and quite cold outside, -15C degrees.
News Burst 9 December 2020 – Bonus IMG
Colombia
Another monolith, this time a golden one, has appeared near Chia in the Colombian department of Cundinamarca. Videos and photos emerged on social media, showing a mysterious metal structure standing in the field close to a river.
News Burst 9 December 2020 – Bonus IMG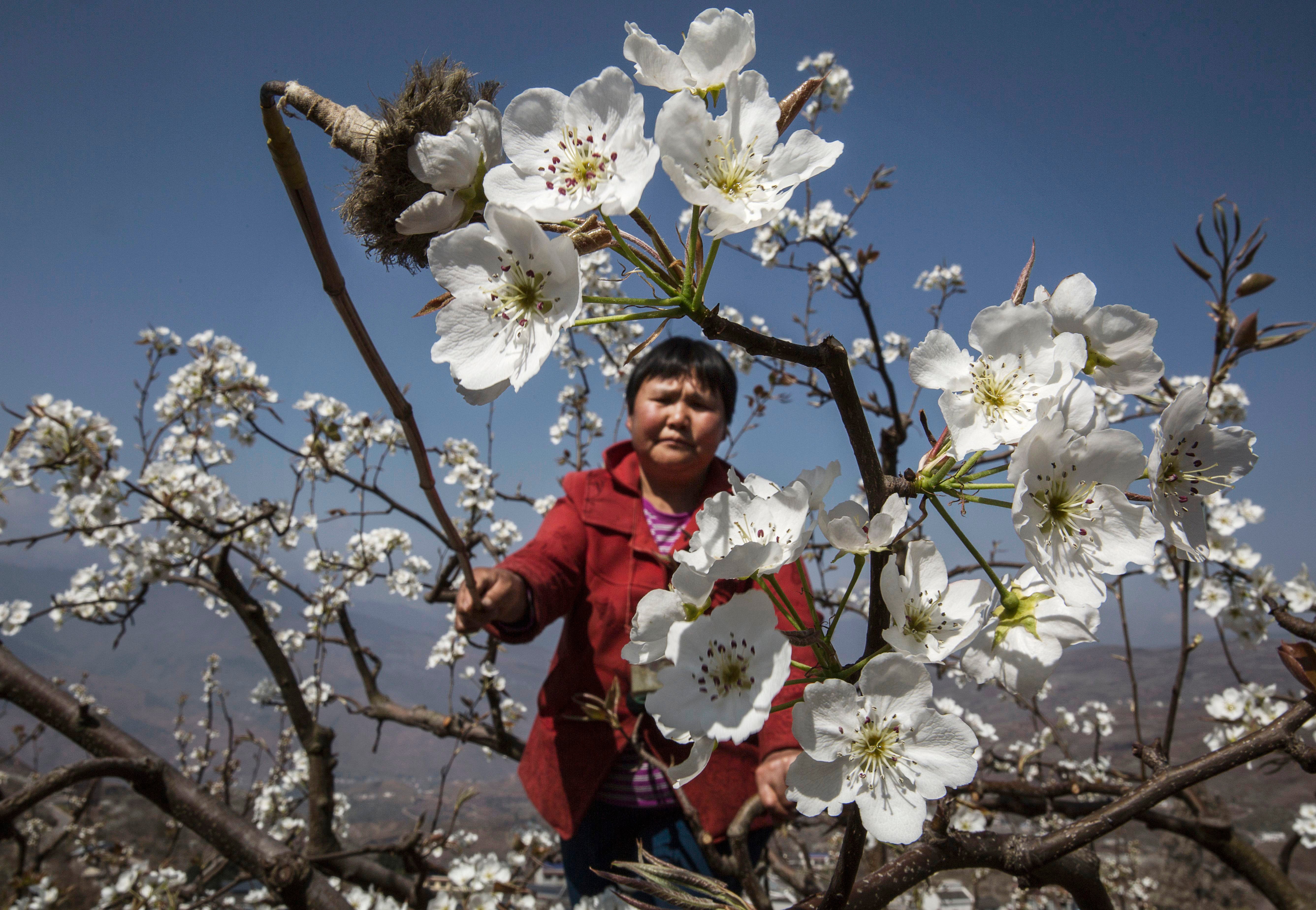 China
[2016] In parts of rural China, humans are doing the work bees once did. Striking new photos show farm workers in Hanyuan county, in China's Sichuan province, painstakingly applying pollen to flowers by hand. Hanyuan county is known as the "world's pear capital." But pesticide use has led to a drastic reduction in the area's bee population, threatening the fruit crop. Workers now pollinate fruit trees artificially, carefully transferring pollen from male flowers to female flowers to fertilize them.
News Burst 9 December 2020 – Bonus Video
Poland
Piotrków, Poland 7 Dec 2020
News Burst 9 December 2020 – Earthquakes
Earthquakes Last 36 Hours – M4 and Above
4.027 °C / 7280 °F
Boiling point of carbon.
New Horizons is a long, long, long way from home. Currently in the Kuiper Belt beyond Pluto, NASA's New Horizons is just one of five spacecraft to reach 50 AU (astronomical units), or 50 times the distance between the sun and Earth, on its way out of the solar system.
Former EU chief Brexit negotiator Michel Barnier has suggested that France may follow the UK's example and finally withdraw from the EU. Speaking at a conference on the future of the bloc in La Touquet on Friday, the French politician referred to "social unrest and anger" in France over unchecked immigration as well as the "red tape and complexity" of the EU.
Billionaires like Bill Gates have long said that they, theoretically, would be in favor of paying much more money in personal taxes. And yet the "philanthropist" Bill Gates and some of the wealthiest people in the world are staying silent on a series of active proposals that would do just that, sidestepping a legislative package in their home state of Washington that targets them specifically.
Clicks on the Ads Keep Us Alive ✨
Quiet
It takes two years to learn to speak and sixty to learn to keep quiet.
Ernest Hemingway
2021 Server & Site Tech Support 4200 €

78%

78%
Support Disclosure News Italia
We are working hard, and every day, to keep this blog. Like you we are fighting for the truth. If you want to work with us you are welcome, please email us! The blog costs are at our expense, advertising reimburse us very marginally so if you like our work and find it useful buy usacoffee clicking the donation button below that will directu to your PayPal. We need the help of people like you!
Bitcoin & Cryptocurrencies Donation
1M9dohWnHBwNLSPd6afRaJackrw6wK9bxY