Clicks on the Ads Keep Us Alive 😊
News Burst 9 August 2021 – Featured News
US B-52 Stratofortress bombers launched airstrikes on the Taliban forces in the capital of the Jawzjan province, Sheberghan, in northern Afghanistan, inflicting significant damage to the militants, Afghan defense ministry spokesman Fawad Aman said on Saturday. "Taliban's gathering was targeted by B-52 in #Shebergan city, Jawzjan province today evening at 6:30 pm [14:00 GMT]. The #terrorists have suffered heavy casualties as a result of US Air Forces #airstrike," Aman tweeted.
Medical professionals haven't ruled out the necessity of additional booster shots against CVD for vaccinated people. Some governments are encouraging people to get a third dose; the precise period of immunity conferred by the inoculation hasn't been determined yet.
Hundreds of migrants who entered Britain by crossing the English Channel on small boats remain missing after they absconded from their hotels, the Daily Mail has quoted unnamed sources as saying. The sources added that government ministers had held urgent discussions between departments over "the tracking" systems responsible for monitoring asylum seekers' movements after most of them arrive in the UK from France by boat. The total number of boat migrants entering Britain has already passed 10,500 this year, 2,000 more than the 8,417 refugees who arrived in the whole of 2020.
The recently-released footage allegedly shot from the drone flying over ex-US President Barack Obama's residence cast a shadow over a previous statement by his spokesperson that the former POTUS' 60th birthday party will be "scaled back". The video showed massive tents installed on the territory of the Martha's Vineyard estate belonging to the former president, alongside a dance floor and several long tables. The office of the former president and the first lady did not comment on the report and did not respond to the requests regarding the size of the event. And what about masks and vaccine shots? Always "rules for thee but not for me" .
Now Cuomo's beloved pet seems to be the only one willing to listen to him singing and talking, as most of Andrew's fellow Democrats have distanced themselves from him due to the scandal. The three-year-old Siberian-shepherd-Malamute mix is about to learn the price of being best pals with Cuomo. The sexual harassment investigation is coming to an end and Cuomo's dog is doomed to share the burden of public censure with its owner.
"Ten years on from the 2011 England riots, I believe that we could see a repeat in the near future. We must restore families at the heart of social policy, tackle youth unemployment, and strengthen police-community relations." ~ Dr Rakib Ehsan – PhD (Social Integration).
"Some cities have lost 90 percent of their youth service budgets over a decade, children's services and family centres, a vital resource for some of the country's poorest children, and in the competitive educational environment where schools are fighting one another for results, school exclusions have sky-rocketed, and the consequences in crime and gangs and violence are plain for all to see", Peter Squires, professor of criminology and public policy at the University of Brighton, highlights.
Speaking to Sky News, Reed lamented the fact that while "there were half a million families who needed support to bring up their children safely but weren't getting it" there are now "1.6 million children in those circumstances" by "the government's own figures."
Some 237,000 people took to the streets in Paris and other French cities to protest against mandatory CVD vaccination for the medical staff and sanitary passes, according to the news. The most numerous of the rallies, with about 17,000 participants, began at the Pont de Neuilly subway station in Paris. The protesters finished their procession at the Place du Chatelet after three hours of walking. The yellow vests movement members reportedly joined the march.
India's National Commission for Protection of Child Rights (NCPCR) had issued a notice to Twitter India seeking action against senior Congress leader Rahul Gandhi for revealing the identity of a nine-year-old girl, an alleged rape victim, the micro-blogging site has taken down his controversial tweet. On Wednesday, Gandhi, after meeting the deceased's parents, shared videos and photos on social media in which he can be seen sitting with the victim's parents in his car and consoling them as they cried their hearts out.
A Colombian mayor has claimed that a ghost attacked one of his security guards, sharing a video of the incident on his social media, baffling thousands. According to the mayor of the town of Armenia, Jose Manuel Rios Morales, the assault occurred in his office during the night time. "I want to share this video with you today, emphasising that, as mayor, I have the conviction that faith has insurmountable power", Morales caption the Facebook video. "We ask for respect and a union in prayer, and we assure you that nothing can steal our peace and tranquillity because we are protected by the hand of our Lord".
Seven polar bears, including a wounded mother bear with two cubs, were scared away by rescuers after they got dangerously close to reindeer herders at several locations on the Yamal peninsula. The most recent encounter was flagged by Russia's chief environmental regulator Svetlana Radionova wrote on her social media: "It is worrying that polar bears come to people more often. This is related to climate change, ice retreating, and the fact that their diet is changing: it is easier for them to rummage garbage bins than to hunt. There is nothing good about this; if it continues this way we will end up sending all our polar bears to zoos."
UK Foreign Secretary Dominic Raab has come under fire for skipping self-isolation after returning from Paris and hanging out with Princess Anne instead. The MP came under fire after the Sunday Mirror revealed that, on July 26, he went to Paris for talks with his French counterpart, Jean-Yves Le Drian, and two days later, met with Princess Anne, 70, at a packed reception event while not wearing a mask. Until recently, ordinary people in the UK had to quarantine for 10 days after visiting France, but it has become apparent that senior officials such as Raab are exempt from the rule. Always "rules for thee but not for me" . [Again]
The US military is testing an AI-driven computerized precognition system designed to give decision makers the ability to accurately predict a crisis before it happens. If it sounds too good to be true, it's probably because it is. The Pentagon has been watching too many Hollywood films, it seems. Otherwise, how can one explain the attraction of something called the Global Information Dominance Experiments (or GIDE, a nod to the military's proclivity for acronyms). According to press reports, US Northern Command has completed a series of tests of the GIDE system – a "combination of AI (artificial intelligence), cloud computing and sensors" that, according to General Glen VanHerck, the commander of both Northern Command and the North American Aerospace Defense Command, would allow US military commanders to predict events "days in advance." According to the general, GIDE seeks "to leap forward our ability to maintain domain awareness, achieve information dominance and provide decision superiority in competition and crisis."
Saeed Khatibzadeh, a spokesperson for Iran's Foreign Ministry, declared on Saturday that the bombing of Hiroshima on August 6, 1945, showed the world that the US "spares no inhumane efforts and acts to achieve its illegitimate and irrational objectives." Khatibzadeh said that "the commemoration of the victims of this tragedy reminds the world of the need to seriously pursue and realize the lofty ideal of a world free of nuclear weapons," before arguing that "the ominous shadow and constant threat of such arms always endanger international peace and security. [US] modernizing their weapons and upgrading the status of nuclear arms in their military-security doctrine instead of attempting to denuclearize."
Sexual predators are taking advantage of transgender rights to bunk with female inmates, a women's rights activist told RT, claiming the loophole has been linked to assaults in US prisons. By allowing male convicts to declare themselves women, some US states are neglecting their responsibility to ensure that incarcerated individuals are able to safely serve out their sentences, Penny Nance, CEO and President of Concerned Women for America (CWA), argued. "We need to use common sense, that when someone simply identifies as a woman, that predators are willing to say anything to get access to women and to hurt them," Nance said.
A nonprofit organization in the US has sued the State Department, claiming the Biden administration is unlawfully withholding records of American diplomats who allegedly have been subjected to anal swab CVD tests by Beijing. Judicial Watch, a conservative non-partisan educational foundation, filed the lawsuit on Friday. Under the Freedom of Information Act (FOIA), the organization had previously requested the State Department to provide "non-identifying records of US diplomatic personnel being subjected to invasive CVD 'anal swab' tests by the Chinese government." However, no response has been provided within a legitimate time period. "Our diplomatic personnel were abused in a reprehensible way by the Chinese and the Biden administration seems to have done little in response – except to cover it up," Judicial Watch's President Tom Fitton stated.
UK Foreign Secretary Dominic Raab has said his country is considering sheltering the Afghan journalists who cooperated with the British media, The Independent reported on Saturday. "Journalists (and those supporting them) can be eligible for our support, depending on the individual circumstances that apply", Raab noted in the letter.
News Burst 9 August 2021 – Bonus IMG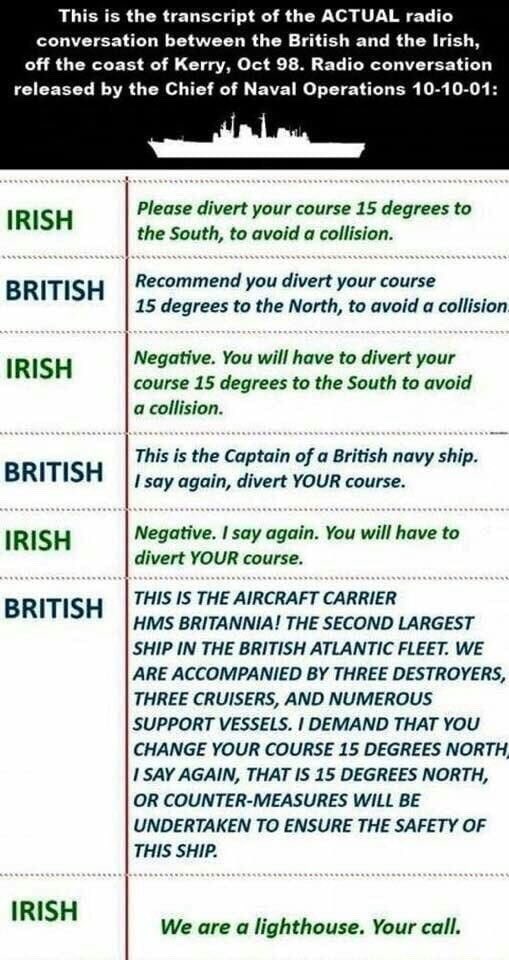 News Burst 9 August 2021 – Bonus Video
Lion's Gate Portal Peak Today
News Burst 9 August 2021 – Bonus Video
 Kitt's Lane, Nr West Meon, Hampshire – 8/8/21
News Burst 9 August 2021 – Earthquakes
Earthquakes Last 36 Hours – M4 and Above
News Burst 7 August 2021News Burst 7 August 2021 - Get The News! By Disclosure News.Clicks on the Ads Keep Us Alive 😊 News Burst 7 August 2021 - Featured News The Mexican government sued United States gun manufacturers and distributors Wednesday in U.S....
Clicks on the Ads Keep Us Alive ✨
Punishment
The punishment which the wise suffer who refuse to take part in the government, is to live under the government of worse men.
Plato
2022 Server & Site Tech Support 4200 €

47%

47%
Support Disclosure News Italia
We are working hard, and every day, to keep this blog. Like you we are fighting for the truth. If you want to work with us you are welcome, please email us! The blog costs are at our expense, advertising reimburse us very marginally so if you like our work and find it useful buy us a coffee clicking the donation button below that will direct you to your PayPal. We need the help of people like you!
Bitcoin & Cryptocurrencies Donation
1M9dohWnHBwNLSPd6afRaJackrw6wK9bxY