Clicks on the Ads Keep Us Alive 😊
News Burst 7 May 2021 – Featured News
As of April 23
Recent flu shot death rate:
2019 – 203
2018 – 119
2017 – 85
divoC 91 shot death rater:
Dec 2020 – April 23 2021 3362
The Japanese government will set up a no-fly zone over Olympic venues from 21 July to 5 September as part of anti-terrorism measures during the summer games in Tokyo, the transport ministry said on Thursday. Similar measures will also be applied to the Olympic events, such as marathons, held outside of Tokyo. However, departing or arriving flights at the Tokyo International Airport will not be affected. Earlier this month, Japanese media reported that starting 13 July, ships will be advised to avoid six areas in the Tokyo Port close to coastal territories where the athletes' village, the beach volleyball competition site, and other Olympics facilities are located. According to the Japan Coast Guard, such safety measures are aimed at preventing terrorist attacks during the games.
Lebanon's lights may go off this month because cash for electricity generation is running out, a lawmaker said on Thursday, as the country grapples with a deep economic crisis. Lebanon's parliament had approved a $200 million emergency loan to finance fuel imports for power generation in March, but a committee reviewing the loan has yet to approve it. "We should not forget that starting May 15, gradual darkness will start," said Nazih Negm, a member of parliament, according to a government statement released after he met the caretaker finance and energy ministers. The Lebanese have long learned to live with regular power cuts that run for at least three hours a day in the capital and much longer in other areas, because the state's power plants cannot meet demand. Many people rely on private generators. But the financial crisis has exacerbated the heavily indebted nation's problems, as the government struggles to find enough foreign exchange to pay for fuel and other basic imports. The loan, approved by lawmakers in March, is being reviewed by a constitutional committee, which is studying whether it is lawful. The government resigned after a massive blast in Beirut in August and is now acting in a caretaker capacity. Lebanon usually keeps enough fuel for about two months or so, as it is too costly to hold strategic reserves for longer.
A new peer-reviewed study in the scientific journal Water Research has called for a full investigation into face masks as it raises serious questions about their safety for daily use and their impact on the environment. The study investigated the impact of disposable plastic facemasks (DPFs) on the environment by submerging masks from seven different manufacturers in water then testing the water for chemicals. The researchers found lead, cadmium, antimony and various plastic and organic substances in the water.
In the days after Amazon reported blowout earnings, Jeff Bezos sold about $2 billion worth of stock. Additionally, he plans to sell as many as 2 million shares more. Bezos still owns more than 10% of Amazon and remains the world's richest [person].
Instead of keeping his front hole shut, the [head] of the German Police Union has called for a total ban on all anti-lockdown protests because participants are not wearing masks or practicing social distancing.
A new video from the Center for Medical Progress exposes a gristly experiment at the University of Pittsburgh that involved scalping five-month aborted babies and implanting their scalps onto rodents. Now, Pennsylvania leaders are demanding an investigation and urging the university to stop its experiments using aborted baby body parts. "Publicly available information demonstrates that Pitt hosts some of the most barbaric experiments carried out on aborted human infants, including scalping 5-month-old aborted fetuses to stitch onto lab rats," the Center for Medical Progress said in a statement. The information comes from a study that University of Pittsburgh researchers published in September 2020 in the journal "Scientific Reports." It describes how scientists used scalps from aborted babies to create "humanized" mice and rats to study the human immune system… a number of the experiments using aborted baby body parts at the university are funded by U.S. taxpayers through the National Institutes of Health and, in particular, Dr. Anthony Fauci's National Institute of Allergy and Infectious Diseases office, CMP found in its investigation.
Black Lives Matter apparel is banned at the Sumner Olympics in Tokyo, International Olympic Committee has announced.
[Twitter Slowly Dying] Twitter rolls out AI-powered "offensive-tweets prompt" to reduce "potentially harmful or offensive" replies. No word from the platform if the data on "bad speech" is also tracked and saved for future use or what else is being analyzed by the speech-AI.
Clone Arrangers
Illuminati Card Game
News Burst 7 May 2021 – Bonus IMG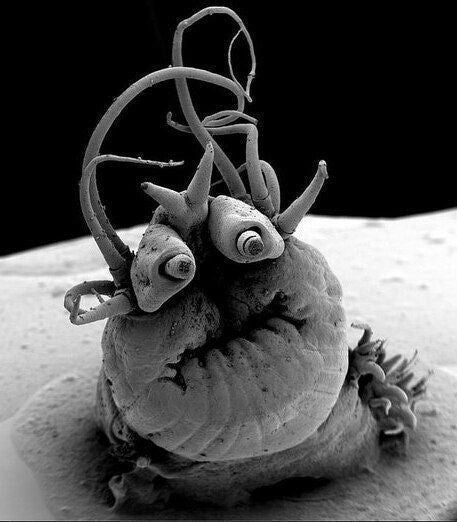 ​A Deep Sea Worm Under An Electron Microscope
News Burst 7 May 2021 – Bonus Video
Pills Burning On Top Of Stove
News Burst 7 May 2021 – Bonus Video
Pleiadian Craft Emerging From Lake Erie, 2019
News Burst 7 May 2021 – Bonus Video
Pleiadian Fleet
The is a Pleiadian Fleet, recorded from the International Space Station live feed, 4/26/2021 ~ Kabamur
News Burst 7 May 2021 – Bonus Video
Indian Lake, Ohio – 7/18/2020
Pleiadian Mothership
News Burst 7 May 2021 – Bonus Video
Pilbara, Australia – 6/14/20
Small Pleiadian Craft. Light can surround a craft, be unseen completely or leave a trail which looks like a meteor. Occupants know when they are seen and all small crafts are accompanied by a massive mothership, which they return to after exploring.
News Burst 7 May 2021 – Bonus Video
News Burst 7 May 2021 – Bonus Video
Lock Haven, PA 6-May-2021
News Burst 7 May 2021 – Earthquakes
Earthquakes Last 36 Hours – M4 and Above
News Burst 12 June 2021 News Burst 12 June 2021 - Get The News! By Disclosure News. Clicks on the Ads Keep Us Alive 😊 News Burst 12 June 2021 - Featured News The Centers for Disease Control and Prevention announced Thursday that it will convene an "emergency...
Clicks on the Ads Keep Us Alive ✨
Flies
Flies never rest, because there's so much shit.
Alda Merini
2022 Server & Site Tech Support 4200 €

3%

3%
Support Disclosure News Italia
We are working hard, and every day, to keep this blog. Like you we are fighting for the truth. If you want to work with us you are welcome, please email us! The blog costs are at our expense, advertising reimburse us very marginally so if you like our work and find it useful buy us a coffee clicking the donation button below that will direct you to your PayPal. We need the help of people like you!
Bitcoin & Cryptocurrencies Donation
1M9dohWnHBwNLSPd6afRaJackrw6wK9bxY