Clicks on the Ads Keep Us Alive 😊
News Burst 7 May 2020
Russian billionaire Dmitry Bosov, the co-owner of Vostokugol and Sibanthracite coal companies, committed a suicide at the age of 52. A source familiar with Bosov confirmed the information to TASS. According to RBC, Bosov committed the suicide on the night of May 6. Investigators are currently ascertaining the circumstances of the billionaire's suicide. In 2020, Bosov ranked 86th among the richest Russians with the wealth of $1.1 bln, the Forbes magazine said earlier.
Singer Grimes has revealed the meaning behind the unique name of her newborn son with Tesla and SpaceX CEO, Elon Musk. Musk announced the birth of their baby boy in a post on Twitter Tuesday, telling a fan that they had chosen to call him X Æ A-12 Musk. Memes around the choice of moniker came thick and fast with many members of the online community wondering how it was pronounced.
Grimes has since broken down each character of their son's name in a Twitter post. While she was kind enough to decipher the name, she did not inform fans how to actually pronounce it.
•X, the unknown variable X
•Æ, my elven spelling of Ai (love &/or Artificial intelligence)
•A-12 = precursor to SR-17 (our favorite aircraft). No weapons, no defenses, just speed. Great in battle, but non-violent 🤍
+
(A=Archangel, my favorite song)
(⚔️🐁 metal rat)
A team of astronomers from the European Southern Observatory (ESO) and other institutes has discovered a black hole lying just 1000 light-years from Earth. The black hole is closer to our Solar System than any other found to date and forms part of a triple system that can be seen with the naked eye. The team found evidence for the invisible object by tracking its two companion stars using the MPG/ESO 2.2-metre telescope at ESO's La Silla Observatory in Chile. They say this system could just be the tip of the iceberg, as many more similar black holes could be found in the future. "We were totally surprised when we realised that this is the first stellar system with a black hole that can be seen with the unaided eye," says Petr Hadrava, Emeritus Scientist at the Academy of Sciences of the Czech Republic in Prague and co-author of the research. Located in the constellation of Telescopium, the system is so close to us that its stars can be viewed from the southern hemisphere on a dark, clear night without binoculars or a telescope. "This system contains the nearest black hole to Earth that we know of," says ESO scientist Thomas Rivinius, who led the study published today in Astronomy & Astrophysics. The team originally observed the system, called HR 6819, as part of a study of double-star systems. However, as they analysed their observations, they were stunned when they revealed a third, previously undiscovered body in HR 6819: a black hole. The observations with the FEROS spectrograph on the MPG/ESO 2.2-metre telescope at La Silla showed that one of the two visible stars orbits an unseen object every 40 days, while the second star is at a large distance from this inner pair.
If there's one topic we have covered widely since the coronavirus pandemic started, it has been the collapse of the auto industry. The super-rich still have plenty of cash to buy exotic vehicles. While demand may be tepid from average run-of-the-mill car buyers, the wealthy have kept a bid under the price of luxury automobiles, Ferrari reported this week. The maker of the $1.74 million Monza supercar said this week that its order book is "strong" regardless of a 7 week shutdown at its Italian plants. The company's CFO said on Monday that deliveries in Q1 were actually up 5% from the year prior. Despite lowing its 2020 guide, the company is predicting a recovery in the second half of the year. The company says it could see faster revenue and profit growth than expected with the recovery as a tailwind.
California liberals – the majority of lawmkers, have been 'propelled by the urgency of the coronavirus crisis' in order to enact various facets of their agenda, according to the NYT. In addition to letting nearly 10,000 inmates out of overcrowded jails and prisons over the last few weeks, and eliminating cash bail for most crimes, the state has also been housing more of the homeless population, while providing laptop computers to children in poor and rural areas of the most populous state in the nation in order to facilitate distance learning. And while the above measures are supposed to be temporary, California's left wing is pushing to make the changes permanent – calling this the 'new normal' since 'normal wasn't working.'
Twitter is now going to be asking users to "reconsider" responses to other users that include slurs, epithets or swear words. We are all but certain this voluntary-sounding and discretionarily-enforced infringement on free speech will eventually lead to yet another wave of bans and suspensions for anyone whose ideology doesn't fit the far left mold that Jack Dorsey and his Silicon Valley cronies are peddling that day of the week. The company Tweeted on Tuesday, describing a new warning it will be issuing users who choose to use such language: "When things get heated, you may say things you don't mean. This new prompt gives you the option to revise your reply before it's published." And of course, the new "experiment" comes just 6 months before a national election. The experiment also serves as a stark reminder that Twitter will be scanning the replies of all of its 166 million users every time they post something.
The first ready-to-use vaccine to be tested on humans could have its mass human trials in Kenya, even earlier than in Europe. This is the hypothesis of the British team of scientists from Oxford, which also includes an Italian researcher. In fact, the first tests of the vaccine for Covid-19 developed in England were already conducted last Thursday on two volunteers and another 800 have already been recruited to be injected with two vaccines: half of them will receive the one studied to cope with Covid-19, the other 400 a vaccine that protects against meningitis but not against Coronavirus. Patients will not be told which vaccine will be injected. "The Oxford team is also considering a trial of the vaccine in Africa, possibly in Kenya, where transmission rates are growing from a lower base – says doctor Fergus Walsh – in thirty years we have already successfully developed the vaccine against the EBRD, which is a Coronavirus, in addition to having worked on other vaccines such as the one for malaria, which is under development".
The city of Sidney is advising to flush the water at buildings or homes that have had no water usage prior to continuing with service. "During the Stay at Home Order, many Sidney businesses, manufacturing facilities, churches and community buildings have been vacant or only partially occupied. As those facilities that have had little to no water usage re-open, it is important that they flush water that has been stagnant in cold- and hot-water distribution lines and fixtures. It is also critical that buildings drain, flush and disinfect devices that store water like drinking fountains, hot water heaters, dental and medical equipment, and manufacturing devices that spray or mist water," said Assistant City Manager/Public Works Director Gary Clough. Testing and disinfection should follow the flushing process. The city suggests that a licensed plumber be consulted when disinfecting distribution systems within a building. Low water usage in buildings can lead to water quality deterioration that may be associated with public health risks including bacterial growth and unsafe levels of metals.
The European Union's top executive arm has green-lighted France's plans to provide 7 billion euros in urgent liquidity support to Air France in light of the coronavirus crisis, according to its official website. Last week, Air France-KLM CEO Benjamin Smith had said that the flag carrier would receive 7 billion euros worth of relief aid, noting that 4 billion euros would be provided by banks, mostly state ones, and the other 3 billion euros would come directly from the French government
The Mekong River Commission says water levels across the lower Mekong basin have now returned to normal, while heavy rain is predicted for June. According to water monitoring undertaken by the Mekong River Commission, early rainfall across the Mekong region in April has contributed to returning the water levels of the Mekong basin back normal levels, although still lower than water levels during the 2018 and 2019 dry seasons.
Turkish Airlines plans a gradual resumption of flights from June and will take four months to return to near full operation. The flag carrier, which flew to 126 countries before the coronavirus outbreak, was forced to shut down all international passenger flights, will fly to just 19 countries next month, the April-dated plan proposed. It plans to gradually build up the number of destinations to 99 countries in September.
The Islamic Republic intelligence agents have tightened restrictions on a prominent Iranian human rights advocate as she begins her sixth year in prison. In a letter from jail, Ms. Narges Mohammadi tells the public that she is not even allowed to receive books behind bars. Mohammadi, who was transferred to a remote prison in the town of Zanjan last year despite her serious illness, says she is serving her sentence alongside inmates who were victims of "poverty, corruption, tyranny and the rule of patriarchal law." The Islamic Revolutionary Court has sentenced Narges Mohammadi, 48, to sixteen years in prison on charges of "propaganda activities against the regime", "campaigning for the abolition of the death penalty" and "conspiracy to commit crimes against the security of the country."
More than six years after Facebook launched its ambitious Free Basics program to bring the Internet to the masses, the social network is back at it again with a new zero-rating initiative called Discover. The service, available as a mobile web and Android app, allows users to browse the Internet using free daily data caps. Facebook Discover is currently being tested in Peru in partnership with local telecom companies such as Bitel, Claro, Entel, and Movistar. Unlike the regular rich-content browsing, Facebook's latest connectivity project only provides low-bandwidth text-only based browsing, meaning other forms of data-intensive content such as audio and video are not supported. Another key differentiator is that it treats all websites equally, whereas users of Free Basics are limited to a handful of sites that are submitted by developers and meet technical criteria set by Facebook.
A man who authorities said was fatally shot Saturday at his Ross Township, Pennsylvania home was a research assistant professor at the University of Pittsburgh, where he "was on the verge of making significant findings" in his research on the novel coronavirus, his department said. "Bing was on the verge of making very significant findings toward understanding the cellular mechanisms that underlie SARS-CoV-2 infection and the cellular basis of the following complications," the department said in a written statement. "We will make an effort to complete what he started in an effort to pay homage to his scientific excellence." The department added that "his loss will be felt throughout the entire scientific community." Police says that they believe the professor, 37-year-old Dr. Bing Liu, was murdered inside his townhouse by Hao Gu, 46, who then went outside to his vehicle and committed suicide. Police say Liu's death is believed to be a homicide.
Sun Activity
Sunspot number: 0
Spotless Days
Current Stretch: 4 days
2020 total: 95 days (75%)
2019 total: 281 days (77%)
Strongest EQ in Europe M3.6 Romania
Strongest EQ in North America M4.9 Canada
Strongest EQ on the Planet 6.8 Saumlaki, Indonesia
Deepest EQ M4.4 613 km Ndoi Island, Fiji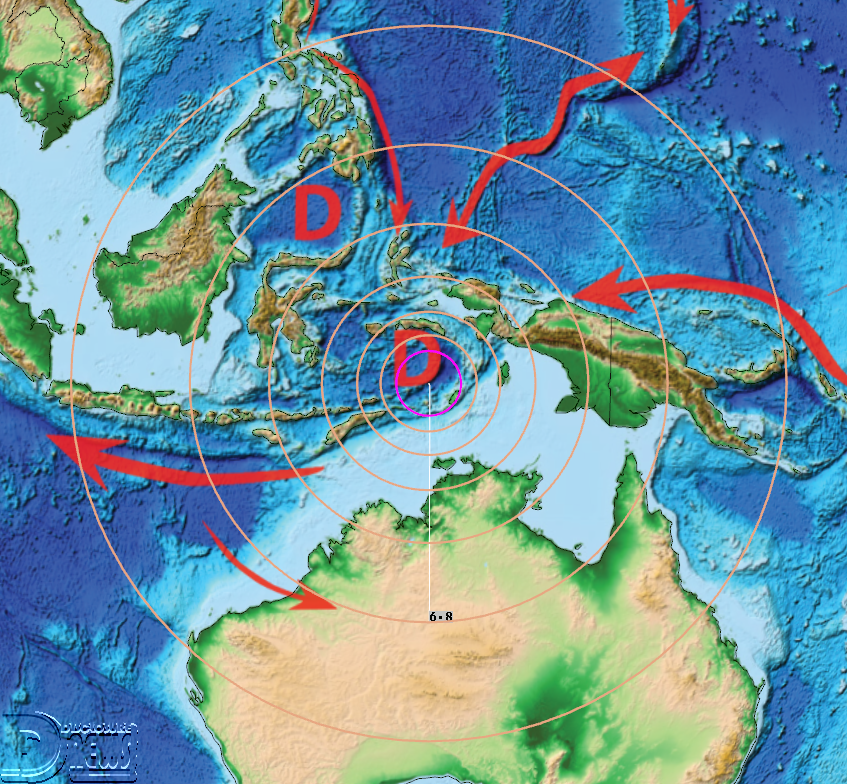 News Burst 7 May 2020 Bonus Img
Niamey, Niger
An enormous sandstorm over Niger's capital turned the skies a deep crimson red as a towering wall of dust swept the city, creating an impressive and menacing spectacle that was captured on film by eyewitnesses.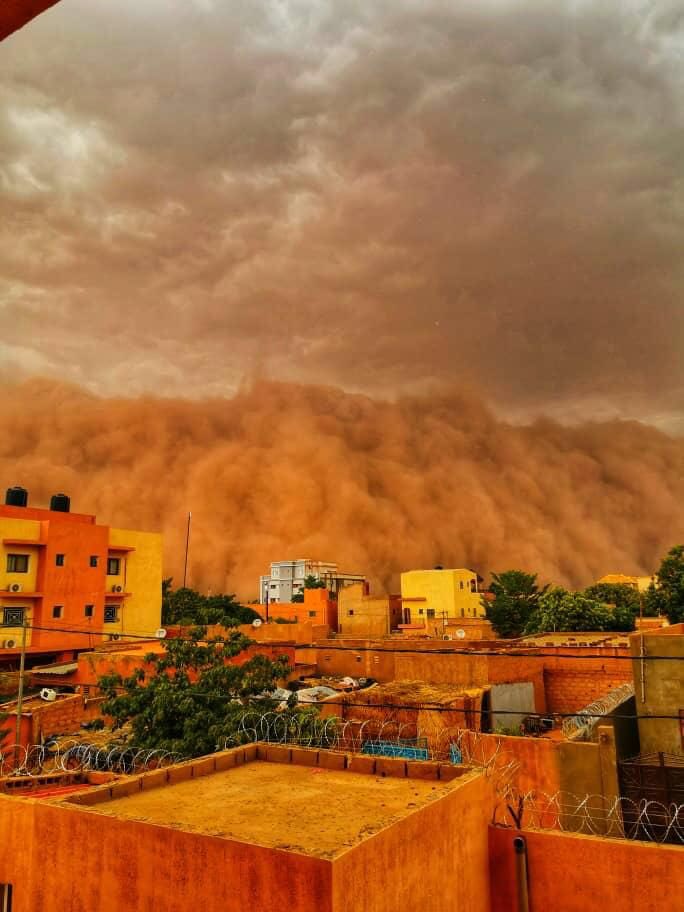 News Burst 7 May 2020 Bonus VIDEO
Modern farming… eat chicken?
"After the preliminary investigation entrusted by the pope to Father Jacques Servais, whose conclusion was that there are no elements to start a trial and that there is not sufficient evidence to open a canon investigation for sexual assault by cardinal Ouellet."
Kevin Brock, who served as FBI assistant director for intelligence under former Director Robert Mueller, explained that search warrants typically require "a level of specificity."
"A political transformation is currently underway in the United States, one in which the Democratic establishment is on the verge of controlling all levers of power – from academia, to media and social media to, most ominously, the federal agencies tasked with investigating American citizens and carrying out arrests."
Clicks on the Ads Keep Us Alive ✨
Strong
That which does not kill us makes us stronger.
Nietzche
2022 Server & Site Tech Support 4200 €

77%

77%
Support Disclosure News Italia
We are working hard, and every day, to keep this blog. Like you we are fighting for the truth. If you want to work with us you are welcome, please email us! The blog costs are at our expense, advertising reimburse us very marginally so if you like our work and find it useful buy us a coffee clicking the donation button below that will direct you to your PayPal. We need the help of people like you!
Bitcoin & Cryptocurrencies Donation
1M9dohWnHBwNLSPd6afRaJackrw6wK9bxY