Clicks on the Ads Keep Us Alive 😊
News Burst 7 April 2020
Thirty thousand Boeing employees on Wednesday must start taking vacation or sick time, or apply for unemployment, after the region's largest private employer decided Sunday to keep its Puget Sound plants closed indefinitely. The workers had been paid during the initial two-week work stoppage that began March 25 but told employees Sunday in an email it "is extending the temporary suspension of operations at all Puget Sound area and Moses Lake sites until further notice." Boeing has roughly 70,000 employees in the state. The decision affects about 30,000 of them, mostly production workers.
After being admitted to the hospital over the weekend, UK Prime Minister Boris Johnson has been taken to intensive care as his condition has apparently worsened dramatically overnight.
The coronavirus pandemic has generated overwhelming support for the closure of markets selling illegal wildlife across Southeast Asia, an epicenter of the multi-billion-dollar trade, the World Wildlife Fund said in a public opinion poll on Monday Apr 6. About 93 per cent of about 5,000 people surveyed by WWF in March across three Southeast Asian nations as well as Hong Kong and Japan said unregulated markets selling wildlife should be shuttered to ward off future pandemics.
Hong Kong extended its airport closure to foreign arrivals indefinitely as the number of coronavirus infections surpassed 900 and a leading microbiologist called for an emergency law requiring all residents to wear masks in public.
Iranian Parliament' Research Center has warned that the government's delay in extending financial support to low-income people hit by the coronavirus outbreak may entail "painful consequences." In an elaborate allusion to the possibility of dissent and protests in Iran, the report charged that what President Hassan Rouhani's administration has done so far to support "the poor and vulnerable people" has been "belated, passive and non-proactive." The report further warned that the continuation of this situation will end vulnerable people's toleration and may lead to other painful events.
If you use Apple iPhone or MacBook, here we have a piece of alarming news for you. Turns out merely visiting a website — not just malicious but also legitimate sites unknowingly loading malicious ads as well — using Safari browser could have let remote attackers secretly access your device's camera, microphone, or location, and in some cases, saved passwords as well. Apple recently paid a $75,000 bounty reward to an ethical hacker, Ryan Pickren, who practically demonstrated the hack and helped the company patch a total of seven new vulnerabilities before any real attacker could take advantage of them.
Google has released its mobile phone users' location data for 131 countries, hoping that the trove will show whether people are obeying the world's various lockdowns and social distancing measures. It may be the world's largest such data dump available to the public and covers a span from mid-February to the end of March. The results are varied. Italy for example has seen a drop in traffic to places like shopping centers and recreational areas by 94% compared to the same time last year. California though, the first state in the U.S. to impose a lockdown, has only seen a drop by half. Arkansas is the lowest American state, with only a 29% drop. The data also shows surges in activity at parks and grocery stores in some countries, such as the UK. Google says the info is anonymous — without names, locations of individuals, or other personal info — hoping to allay privacy concerns. But it declined to say whether any authorities had requested more info. Facebook is also sharing some location data with researchers and governments, but has not made their findings public.
U.S. farmers have destroyed millions of pounds of perishable food like tomatoes, lettuce and green beans because growers lost a vast number of customers after the coronavirus pandemic struck. "It's a catastrophe, it really is," said Tony DiMare, a long-time tomato grower based in Palm Beach County, Fla. DiMare said he let 10 million pounds of tomatoes rot on the farm in a region south of Miami because no market existed for them.
The British Open has been cancelled for the first time since World War II due to the coronavirus. The 149th Open was scheduled to take place at Royal St George's Golf Club in Kent in July.
Migrant workers living in vast Singapore dormitories cut off from the outside world due to the coronavirus outbreak fear their cramped and squalid quarters are fast becoming a hotbed for infection. Singapore on Sunday said it had quarantined nearly 20,000 workers in two dormitories, made up of mainly Bangladeshi and other South Asian manual workers, after they were linked to at least 90 infections. The government said the action was needed to prevent broader transmission in the city-state – which is closing schools and offices this week due to a spike in cases – and said it had taken measures to reduce worker interaction in the dormitories and ensure they received salary, meals and medical support.
Forest activists claimed they had observed more cases of deforestation in the Prey Lang area, in Cambodia, than before the Covid-19 outbreak. They alleged that three companies had sent workers to log and transport timber with no crackdown by the relevant authorities. An activist in Stung Treng province, told that the three firms – Think Biotech (Cambodia) Co Ltd, Angkor Plywood, and Thy Nga Co, Ltd Development – had sent workers to log and haul timber to a factory near the area before transporting the sawn wood to a major company. "Those who transport timber from the Prey Lang forest are not afraid of virus infection. I've seen between 10 and 20 vans hauling timber to Angkor Plywood per day.
Comet ATLAS is fading. New data from astronomers around the world show that the once-promising comet is beginning to fade. Is Comet ATLAS doomed? Not necessarily. "The frustrating thing about comets is we often don't know exactly what they're doing or why they're doing it. There's still a chance that Comet ATLAS is just 'taking a breather' before another outburst."
Tonga's Police have continued to massively target drug dealers and suppliers during the national lockdown, conducting eight drug-related arrests last week. All eight were for possession of methamphetamine and cannabis and were men aged between 26 and 49. Police seized 1.67 grams of meth, "nearly" 21 grams of cannabis as well as drug utensils and more than $US255 in cash.
A Hungarian tourist who died of Covid-19 in Thailand had earlier withheld details of his visits to entertainment areas, which resulted in 112 medical staff being suspended from work and placed in quarantine. Dr Chalermpong Sukhonthapol, director of Vachira Phuket Hospital, revealed the details at a meeting of provincial officials in charge of combating the disease on Monday. He said the Hungarian man was involved in a road accident on March 25. He was first treated at Chalong Hospital and then transferred to Vachira Phuket Hospital. The patient had numbness and weakness in all limbs. He could talk, but did not mention his activities had put him at risk of Covid-19 infection though being asked.
Solar Activity
Solar wind flowing from this minor coronal hole could reach Earth on April ~10th.
Active Weather
Severe Tropical Cyclone Harold (Category 4) w/v 120kts – 924hPa- East of Vanuatu moving SE.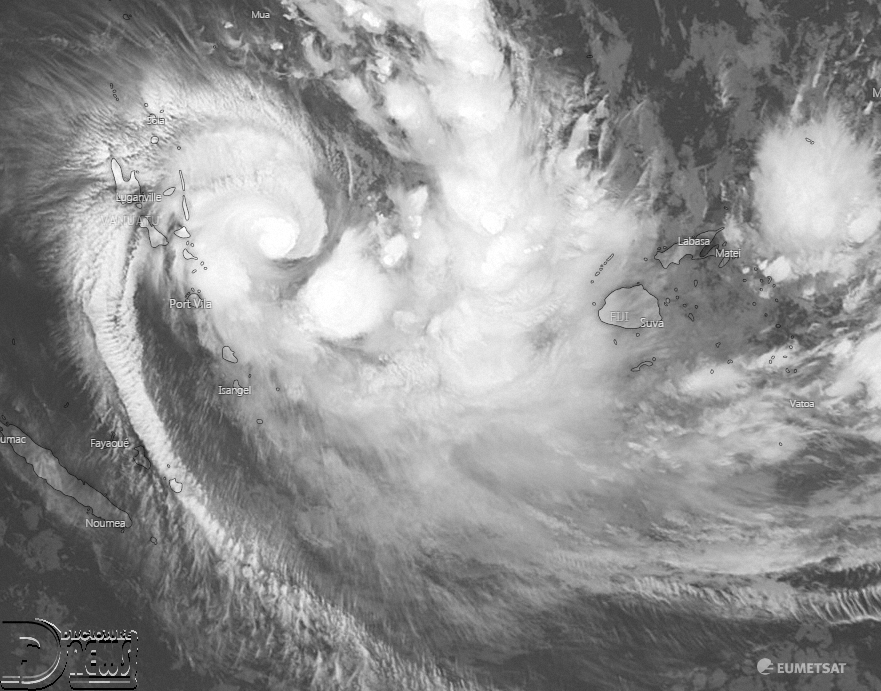 Strongest EQ in Europe M3.3 Greece
Strongest EQ in North America M3.4 Alaska
Strongest EQ on the Planet M5.0 Sinabang, Indonesia
Deepest EQ M4.3 222 km Molucca Sea
News Burst 7 April 2020 Bonus VIDEO
Venezia, Italy
Boat Tour Around Empty Canals in Venice
News Burst 7 April 2020 Bonus VIDEO
[custom-twitter-feeds layout=list screenname="2016Disclosure" includewords="#NewsBurstLive" num=12 autoscroll=true showheader=false]
Clicks on the Ads Keep Us Alive ✨
Love
To fear love is to fear life, and those who fear life are already three parts dead.
Bertrand Russell
2022 Server & Site Tech Support 4200 €

3%

3%
Support Disclosure News Italia
We are working hard, and every day, to keep this blog. Like you we are fighting for the truth. If you want to work with us you are welcome, please email us! The blog costs are at our expense, advertising reimburse us very marginally so if you like our work and find it useful buy us a coffee clicking the donation button below that will direct you to your PayPal. We need the help of people like you!
Bitcoin & Cryptocurrencies Donation
1M9dohWnHBwNLSPd6afRaJackrw6wK9bxY