Clicks on the Ads Keep Us Alive 😊
News Burst 6 August 2021 – Featured News
TikTok has revealed that it is testing a new 'disappearing' stories feature similar to options offered by other platforms, triggering discussion about the video-sharing app's complicated relationship with its competitors. TikTok Stories will allow content creators to make videos that will vanish after 24 hours. The trial feature was first spotted by media consultant Matt Navarra, who shared screenshots of the new option on Twitter.
In a series of tweets on Thursday, Lebanese President Michel Aoun blasted Israel's use of force in attacking targets in Lebanon on Wednesday night. The Israel Defense Forces (IDF) airstrikes on Lebanese villages underline "escalating aggressive intentions that coincide with the continuous threats against Lebanon and its sovereignty," he stated. Aoun contended that the assault was a "flagrant and dangerous" violation of United Nations Security Council Resolution 1701 and claimed the move was "a direct threat to security and stability" in the country's south.
In its new report, titled 'Climate Change and Digital Advertising', UK-based think tank InfluenceMap found that 25 'Big Oil' organizations had spent at least $9.5 million to release over 25,000 ads on Facebook's US platforms.
Google co-founder Larry Page was allowed to travel to New Zealand after seeking medical treatment for his child, exempting him from rules that prohibit most non-residents from entry. Page went to New Zealand earlier this year because his young child required hospital treatment in Auckland, but details about his visit to the country are sparse, including where he stayed and whether he was required to quarantine. He and his child were in Fiji at the time of the reported medical emergency. Getting into New Zealand is an arduous task even for citizens, with the government requiring permanent residents to undergo two weeks of isolation at a quarantine facility before being let back in. In most cases, non-residents are not eligible for entry.
Police in Virginia have classified Chris Chan, 39, as female because he says he's a trans woman, but he is biologically male and has allegedly admitted to raping his mother, 79, who suffers from dementia. Chandler is being held in Central Virginia Regional Jail alongside 59 other female detainees. An alleged rapist of women, who has all the appendages and strength of a normal male put into a prison full of vulnerable women.
India's first indigenously designed and built aircraft carrier has set sail for its maiden sea trials. The navy hailed it as a "historic and proud" day for the country, which has invested vast resources in Indian-made technology. On Wednesday, the Twitter account for the Indian Navy shared a video of the 262-meter aircraft carrier, dubbed Indigenous Aircraft Carrier 1 (IAC-1), heading to sea for trials.
Louis Rossmann. a popular YouTuber and New York City business, published a video on Wednesday in which he announced that his Manhattan computer repair shop would not be turning away customers based on their vaccination status. As a specialist in Apple repairs, Rossmann has championed legislation that would allow people to repair their devices without having to rely on services offered exclusively by the Silicon Valley giant. Stressing that he was fully vaccinated against CVD, Rossmann said it was clear that New York City's leaders "don't understand the concept of consent."
The creators of Barbie have announced that they're making a doll in the image of coronavirus vaccine developer Sarah Gilbert as part of their 'role model' range. The dolls are being created in the likeness of five women, including an Australian medic known for creating a reusable gown for health workers, a Brazilian biomedical researcher and Prof Dame Sarah Gilbert, the scientist who designed the Oxford/AstraZeneca vaccine. Gilbert said she found it "very strange" at first but hoped it would have a positive impact on children. "My wish is that my doll will show children careers they may not be aware of, like a vaccinologist," she said. Some people on social media claimed the move was just another example of "virtue signalling" and that big business was doing whatever they could to make a "fast buck." Where are the dolls of Marie Curie and Rosalind Franklin? they added.
Seven men have been jailed for life for the murder of Aya Hachem, 19, who was gunned down by mistake after becoming an innocent victim of a feud between rival businesses in a former cotton mill town in Lancashire. The man who ordered the killing, Feroz Suleman, 40, and six others were sentenced at Preston Crown Court on Thursday, 5 August.
France's top administrative court fined the national government 10 million euros ($11.8 million) on Wednesday for not doing enough to improve air quality in parts of the country. The Council of State, the executive's final arbiter, ordered the cabinet in 2017 to reduce levels of nitrogen dioxide and inhalable PM10 particles in eight zones. It ruled in 2020 that five zones were still suffering from bad air quality and gave the cabinet six months to come up with remedial measures.
NATO has the power to swiftly muster 100,000 soldiers within a month, Viktor Gulevich, the Belarusian first deputy defence minister, said on Thursday. NATO member and partner countries are keeping up a high intensity of military training on the territories neighbouring Belarus, involving a large number of troops and weapons systems, Gulevich pointed out.
The Great Reset is upon us…or at least the powers that be are trying to bring it out. What was once a fringe "conspiracy theory" is now on display plain as day for everyone to see. The economic, political, academic, and media elites around the world are leveraging the chaos, confusion, and restrictions on liberty from the CVD lockdowns and using them to radically alter society around the world.
Bill Gates is launching himself head-long into his campaign to rehabilitate his image as the avuncular tech-geek billionaire whose only goal is to make the world a healthier, and safer, place. Fortunately for Gates, his friends at CNN were more than happy to oblige with a softball interview that stands out for it's rank obsequiousness. Anderson Cooper tried to broach the subject of Jeffrey Epstein as delicately as possible, first bringing up the reporting about Melinda being driven to divorce Bill over his ties to Epstein. Gates claimed that the extent of his relationship with Epstein amounted to "several dinners with him" premised on Epstein's promises to raise billions of dollars for "global health" through his "contacts". But once Gates realized the money wouldn't be forthcoming, the relationship ended. The rest of the interview mostly focuses on burnishing Gates' reputation as 'the oracle of COVID', where he weighs in on some of his favorite topics like vaccine hesitancy, the threat posed by the delta variant, and the importance of wearing a mask. Then conversation then turned to combating the "health misinformation" that's prevalent in parts of the country. As far as vaccine mandates, Gates said in places like nursing homes, "you can make a compelling case" to mandate vaccines for staff and visitors.
A coronavirus drug developed by Therapeutica Borealis, a pharmaceutical firm in Turku, Finland, has been granted a patent by the United States Patent and Trademark Office (USPTO). The nasal spray contains hydroxychloroquine, among other ingredients. Earlier in May, the company said it had received approval for a patent application, based on which it expected a final patent this month. "The final patent is an important milestone for us on our way to the market. Our next goal is to find an established pharmaceutical industry company with an international business scale," says Professor Kalervo Väänänen, one of the three inventors and founders of Therapeutica Borealis, in a press release on Monday. Väänänen is a cell biologist and former rector of the University of Turku.
News Burst 6 August 2021 – Bonus IMG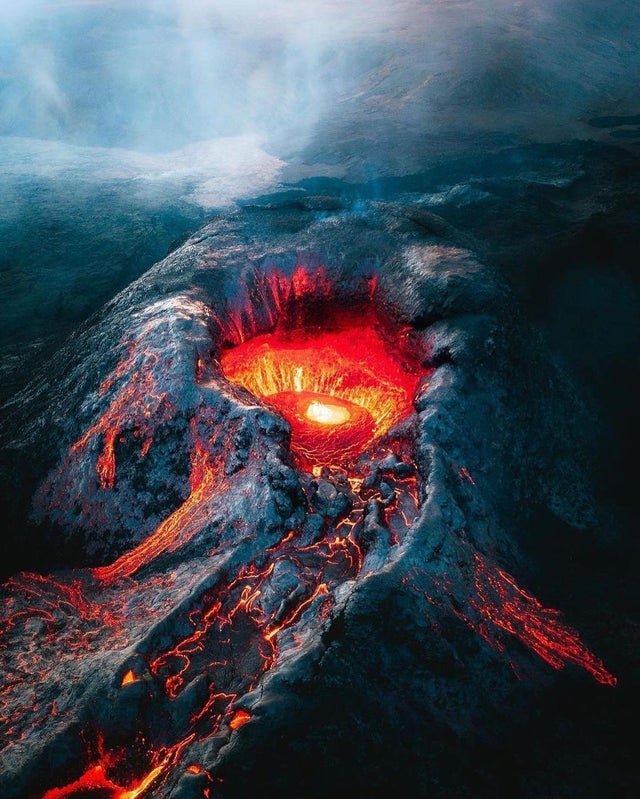 News Burst 6 August 2021 – Bonus Video
Avebury Crop Circle Goes Golden
News Burst 6 August 2021 – Earthquakes
Earthquakes Last 36 Hours – M4 and Above
News Burst 19 August 2022News Burst 19 August 2022 - Get The News! By Disclosure News.Clicks on the Ads Keep Us Alive 😊 News Burst 19 August 2022 - Featured News Police launched a homicide investigation on 12 August, after an Auckland family unsuspectingly...
Clicks on the Ads Keep Us Alive ✨
Soul
You don't have a soul, Doctor. You are a soul. You have a body, temporarily.
Walter M. Miller Jr.
2022 Server & Site Tech Support 4200 €

77%

77%
Support Disclosure News Italia
We are working hard, and every day, to keep this blog. Like you we are fighting for the truth. If you want to work with us you are welcome, please email us! The blog costs are at our expense, advertising reimburse us very marginally so if you like our work and find it useful buy us a coffee clicking the donation button below that will direct you to your PayPal. We need the help of people like you!
Bitcoin & Cryptocurrencies Donation
1M9dohWnHBwNLSPd6afRaJackrw6wK9bxY