Clicks on the Ads Keep Us Alive 😊
News Burst 6 August 2020 – Featured News
Donald Trump banned Jeffrey Epstein from his exclusive Mar-a-Lago club after the disgraced financier and accused sex trafficker tried to hit on the underage daughter of another member, according to a new book, "The Grifter's Club: Trump, Mar-a-Lago, and the Selling of the Presidency". The authors of the book – Nicholas Nehamas, Sarah Blaskey, Caitlin Ostroff, and Jay Weaver – suggest that the incident occurred after Epstein had already been charged with soliciting prostitution, but several months before he pleaded guilty to the charges in 2008. They also claim that Epstein had himself been a member of Mar-a-Lago before he was banished – despite the Trump company's statements, denying that he ever had membership.
One person was killed on Monday in a fire at the Norilsk Thermal Power Plant No. 2 in the north of Russia's Krasnoyarsk Territory, a spokesperson for the regional department of the Emergencies Ministry said. "Norilsk. Oil caught fire in an electrical service department on the premises of the Thermal Power Plant No. 2, during repairs, in an area of 5 square metres. This is a level one fire. It has not affected technological processes at the Thermal Power Plant. One person, an adult, was killed in the fire", the spokesperson told reporters.
A woman and four children died in India's Uttar Pradesh state early Friday when a portion of a wall collapsed due to a troop of monkeys jumping on it. The incident occurred in the city of Shahjahanpur when a family of seven was asleep in the courtyard of their house. Suddenly, some monkeys arrived and started jumping on the roof, bringing down a wall on the family. While one was injured, five others died in the attack. The 42-year-old victim, Shabnam, was sleeping with her children Ruby (20), Shahbaz (5), Chandini (3), and Sahib (8), when the incident took place. Another son, 15-year-old Sahil, however, suffered serious injuries and has been hospitalised, confirmed District Magistrate Indra Vikram Singh. According to the police, the family was fast asleep in the courtyard when the monkeys started jumping.
Lawyers for 240,000 people from two indigenous communities in Brazil are in court on Monday, 27 July, trying to persuade UK judges to hear a £5 billion lawsuit. The claim, which was originally served at the High Court in Liverpool, is the largest in British legal history. The Krenak and Guarani tribes hold BHP – formerly BHP Billiton – and a Brazilian firm, Vale SA, responsible for the failure of two dams in November 2015. The dams were owned by a company – a joint venture between BHP Billiton and Vale – which ran the Samarco iron ore mine. When the dams collapsed it flooded a huge area of Minas Gerais state in southern Brazil, killing 19 people and filling villages and fields with toxic mud. The case was due to be heard in the High Court in April but it was postponed due to coronavirus travel restrictions, which prevented key witnesses from travelling from Brazil and Australia. When the dams – which held waste water from the iron mine – burst 44 million cubic metres of red sludge poured into neighbouring villages and badly damaged the Rio Doce river, which was the lifeblood of the Krenak tribe.
The father of Jeffrey Epstein's alleged secret girlfriend Shelley Anne Lewis confirmed she had dated the financier and pedophile, according to a new report. Brian Lewis, 71, was asked whether the family knew of his daughter's relationship with Epstein. "It is a difficult question to answer," the dad told the Daily Mail from his Cheshire home in the UK. "As a young girl, we knew she was seeing someone in New York. So yes we did." News that the dead pervert had a secret girlfriend emerged in newly unsealed court papers in his alleged madam Ghislaine Maxwell's court case in New York. Maxwell at the time begged Epstein to get "Shelley" to publicly declare in the 2000s that she — not Maxwell — was his ex-girlfriend in an effort to take some of the media focus off her. Shelley Lewis now runs a "spirituality-oriented" children's publishing house named after her nickname, "Chocolate Sauce" — as well as a Big Apple meditation center, Sacred Space NY, which aims to "help New Yorker's unplug from the frenetic pace of the city and cultivate practices for Inner Peace." Lewis divides her time between New York and her native Britain, where she co-owns a $1 million apartment with her sister in west London, the Mail said. She has not responded to the paper's requests for comment. Following the recent exposure, Lewis deleted her social media profiles.
Prince Andrew has been accused of using a Spitting Image puppet of himself to grope two of Jeffrey Epstein's sex slaves, shocking court documents have revealed. They were revealed after New York Judge Loretta Preska released an unpublished manuscript of a book written by Roberts, now Giuffre. In it, she alleges that Epstein and his 'madam' Ghislaine Maxwell presented Andrew with a Spitting Image puppet from the satirical TV show in April 2001. He then used the puppet to grope Roberts and Johanna Sjoberg in Epstein's opulent first floor study in his New York home, dubbed the 'House of Horrors', before being taken to 'the dungeon' for an erotic massage from Roberts. The Duke has always strenuously denied having sex with Roberts and any other wrongdoing, though he is yet to comment in the latest allegations.
The NATO terrible failure in Afghanistan, with lives wasted despite billions spent, has produced only one winner: organised crime. NATO has been involved in this country since 2003. It led the UN-mandated International Security Assistance Force (ISAF) from August that year to December 2014, since when it has remained in situ to train, advise and assist Afghan security forces. NATO's mission "was to enable the Afghan authorities and build the capacity of the Afghan national security forces to provide effective security, so as to ensure that Afghanistan would never again be a safe haven for terrorists." At its height, there were 130,000 NATO troops there, and America alone spent nearly $800 billion on its military expenditure in Afghanistan, and a further $44 billion on reconstruction. As is the case in any conflict zone, the organised criminals just got richer, buying off politicians, police chiefs, customs officials and growing their massive crops of opium in the ideal conditions of southern Afghanistan. Production of the opium poppy remains the country's key cash crop. The criminals even launder their money through the British Channel Islands.
If things get really tough with Covid-19, local councils in the UK could order the demolition of coronavirus-contaminated homes. The news, reported this week by the British media, has left many unimpressed. The British government's strategy to contain the disease suggests some overkill measures, such as destroying working vehicles and entire buildings, readers of the British media have discovered this week. These possibilities hide in the guide prepared by the British government for local decision-makers on how to tackle the epidemic. Among other things, it references the Public Health (Control of Disease Act) 1984, mentioning that this legislation allows local authorities to seek an order from a magistrate "that a building, conveyance or structure be destroyed." First spotted by The Telegraph, the language evokes a vista of bulldozers ready to roll though the living-rooms of Britons in response to a fit of bad coughing, and it didn't go down well with readers. Some simply called it pure madness. Others suggested that some nefarious renovation scheme under the guise of fighting Covid-19 was in action.
Russia is planning to create its own orbital space station and winged, crewed spacecraft, according to Dmitry Rogozin, Director General of Russia's space agency Roscosmos. Speaking to Radio Komsomolskaya Pravda, Rogozin explained how the International Space Station (ISS) is due to operate for another seven-to-ten years, and, as a world leader in the space industry, Russia should be at the forefront of whatever comes next. Roscosmos intends to create a universal module for landing on the moon. In the interview, Rogozin also explained that Moscow "will not allow the privatization of the Moon by anyone," and will not participate in the lunar race "similar to electoral campaigning."
25 green turtles were released back to the wild in Bali on Wednesday after the endangered creatures were rescued from poachers on the Indonesian holiday island. Marine officials carefully guided the giant reptiles as they thrashed their flippers in the sand to propel themselves toward the water. The turtles were among 36 seized after a raid last month that saw the arrest of several suspected traffickers — who could face five years behind bars if convicted under Indonesia's wildlife protection laws. The turtles, which can grow to more than a meter (three feet) in length and weigh upwards of 300 kilograms (700 pounds), are under threat due to poaching and habitat destruction. Their eggs are considered a delicacy and they are also slaughtered for their meat, skin and shells.
Thailand's cabinet approved amendments on Tuesday to its narcotics act to allow private production and sale of marijuana for medical use, officials said. With a tradition of using the leaf to relieve pain and fatigue, Thailand became the first Southeast Asian nation to legalize marijuana in 2017 for medical use and research, but only the government was allowed to grow plants. Deputy government spokeswoman Traisuree Taisaranakul told reporters after a cabinet meeting that the proposed amendments would also allow patients, businesses and medical professionals to produce, export, import and sell the leaf. "The law will promote the pharmaceutical industry and increase competitiveness, which will be important for Thailand in becoming a leader in medical cannabis," Public Health Minister Anutin Charnvirakul also told reporters. Thailand has dropped cannabis extracts from its narcotics list and opened medical marijuana clinics. Cannabis still remains a category five drug under Thai law, however, and illegal possession is punishable by up to 15 years in prison and fines of up to 1.5 million baht ($48,000). The amendments are to be sent for legal review before going to the Thai parliament.
Nearly 3,000 tons of a highly explosive fertilizer that caused Tuesday's devastating blast in Beirut came from a ship owned by a Russian businessman. Lebanese Prime Minister Hassan Diab said in a statement Tuesday that 2,750 metric tons of ammonium nitrate that had been stored for years in a Beirut portside warehouse had blown up, killing at least 100 people and causing widespread damage to the Lebanese capital. The source of the ignition was still unclear, he said. Lebanese authorities in 2014 confiscated 2,750 tons of ammonium nitrate from a Moldovan ship called the Rhosus, it is owned by Igor Grechushkin, a Russian national and resident of Cyprus. The ship had been traveling from Georgia to Mozambique in 2013 when it experienced a malfunction and made an unscheduled stop in Beirut. Soon after, Grechushkin reportedly declared bankruptcy and "abandoned" the ship there, leaving its crew stranded on the vessel for months before the ammonium nitrate could be offloaded. Ammonium nitrate is an odorless crystalline substance commonly used as an agricultural fertilizer that has been the cause of numerous industrial explosions over the decades.
Russia's state nuclear agency plans to remove several nuclear objects from the depths of Russia's Arctic waters in an effort to reduce environmental hazards, Rosatom said this week as it presented a clean-up plan for the region. From the late 1960s to the late 1980s, about 18,000 radioactive objects were dumped into Russia's remote northern waters. Most of them present little environmental risk. But some are increasingly seen as a hazard to Arctic ecosystems. The company plans to lift the reactors from the K-11, K-19 and K-140 submarines as well as spent nuclear fuel from the reactor that served the Lenin icebreaker. In addition, two entire submarines will be lifted: the K-27 from the Kara Sea and K-159 from the Barents Sea. The K-27 is located in 33-meter depths east of the Novaya Zemlya archipelago. It has been described by experts as a potential radioactive "time bomb."  These six objects represent more than 90% of radioactive sources dumped at sea, Rosatom said. Lifting the six hazardous nuclear objects will not only be technically difficult, but also very expensive. A recent report made for Rosatom and the European Commission estimated the costs of lifting these six objects at 278 million euros.  Norway has since the mid-90s granted about 1.5 billion kroner (140 million euros) to nuclear safety projects in the Russian part of the Barents region.
News Burst 6 August 2020 – Bonus IMG
Polar bears have been forced to scavenge for food on land as climate change damages their sea-ice habitats. The animals have increasingly come into contact with people, and they rummaging through garbage in the Russian Arctic.
Polar bears eat out of garbage dumps, Ivan Mizin, deputy director of the Russian Arctic national park, told. Polar bears' diet is 25% plastic, russian scientists say.
News Burst 6 August 2020 – Bonus IMG
Lulworth Racing Yacht Was Brought Back to Italy
The "Lulworth" racing yacht was brought back to Italy from Tunisia. It is the largest gaff cutter in the world, 46 meters long, with a 52-meter mast and a sail area of over 1,300 square meters and launched in 1920. "The vessel is worth over 10 million euros – like the financial police explains in a note – it was included among the assets subject to a seizure order against the roman fixer Gabriele De Bono. De Bono, fictitiously moved his residence first to the principality of Monaco and then to Dubai. He was the head of a criminal association that managed a plurality of companies, national and foreign ones that used to issue invoices for non-existent operations for over 180 million euros. The most valuable piece of assets attributable to the fixer, shielded by a series of foreign companies in the name of figureheads who are in on deal, is represented by the "Lulworth", of which the entrepreneur De Bono had tried to drop off the grid. The vessel had been moved from the port of Porto Venere (Italy) to the Iberian port of Palma de Mallorca, from where it sailed in early 2017 to an unknown destination. The investigators of the G.i.c.o. they managed to locate it in April at the port of Bizerte in Tunisia, where the vessel remained under the control and surveillance of the Tunisian authorities until a few days ago.
The boat's name comes from Lulworth Castle, which belonged to her second owner, Herbert Weld, whose grandfather was a charter-member of the Royal Yacht Squadron. The Lulworth (1920) was built by the White Brothers' Yard for Richard H. Lee, who wanted a racing boat to compete in the premier yachting league in Europe: the British "Big Class". In 1990 her hull was shipped to Italy in hopes of a refit. A meticulous renovation was started in 2002 which saved 70% of her furnishings and 80% of her steel frames. The sail plan from 1926 was replicated to recreate Lulworth's rig, which features the world's tallest wooden mast.
News Burst 6 August 2020 – Solar Activity
Solar Cycle 25 Is Coming To Life
There's no longer any doubt. Solar Cycle 25 is coming to life. A new sunspot emerged on Monday, crackling with minor flares and adding to a string of new-cycle active regions spread across the face of the sun.
News Burst 6 August 2020 – Active Weather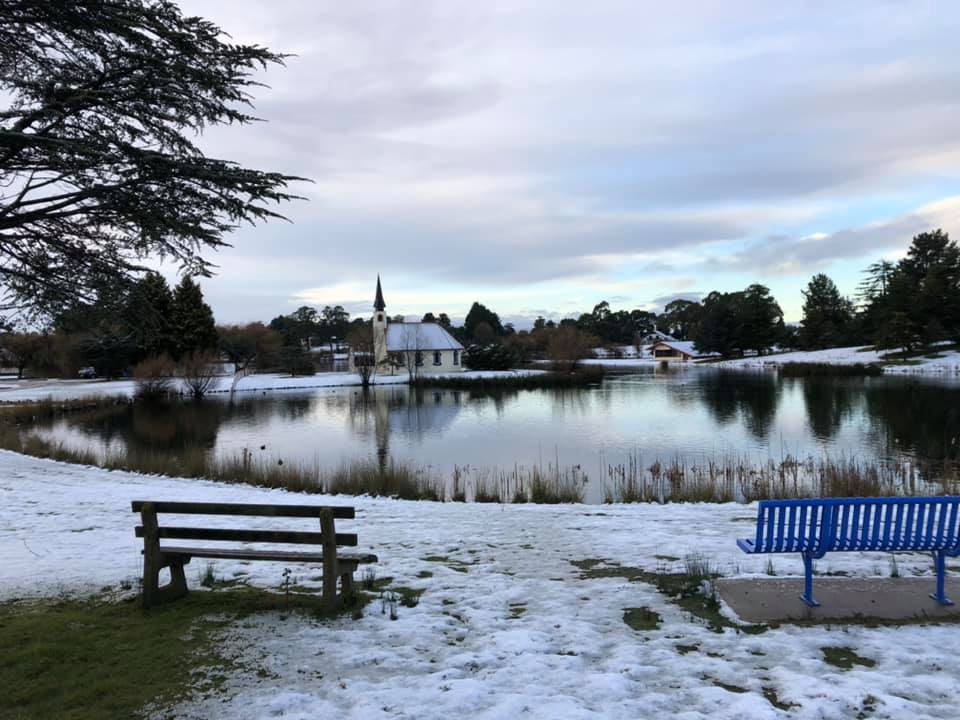 Tasmania's riverside city of Launceston was hammered by snow on Tuesday evening, as the mercury at the airport sank below-zero just after 9pm. Bureau of Meteorology's Matthew Thomas said the settling snow in Tasmania's north is a weather event not seen for some 40 years. "It's a very rare event for Tasmania," said Thomas.
News Burst 6 August 2020 – Earthquakes
Europe – M3.3 Greece/Bulgaria
---
Africa – M3.9 Morocco
---
North America – M5.2 Alaska
---
Central America – M3.5 Puerto Rico
---
South America – M4.2 Central Chile
---
Asia – M5.2 Japan
---
Pacific – M6.4 Vanuatu
---
Deepest EQ – M4.7 594 km Fiji 
Europe is under the pressure caused by the seismic wave on the high M4 that we have seen in the previous days and today transiting in Iran and releasing shocks on the M4, while in this transfer the wave loses power and the shocks become M3s in Greece and East Europe to then go below it with movements on M2 in Italy and Northern Europe. Seismic force returns again to its initial value, seen previously in the Middle East, when it reaches the final release points in the Atlantic, and we see an M4 in Morocco. The Canary Islands and the Azores next probable moving areas, the Canary Islands on the M3, the Azores on the M4 because the fracture to these islands oppose less resistant to the transit of the seismic wave.
This image shows the earthquakes that occurred in the last 12-18 hours of M4 and above, the push of the deep shocks is continuous. It seems quite evident that 'adjustments' are underway and that side effects are mitigated +++.
Earthquakes Last 24 Hours – M4 and Above
Kevin Brock, who served as FBI assistant director for intelligence under former Director Robert Mueller, explained that search warrants typically require "a level of specificity."
"A political transformation is currently underway in the United States, one in which the Democratic establishment is on the verge of controlling all levers of power – from academia, to media and social media to, most ominously, the federal agencies tasked with investigating American citizens and carrying out arrests."
According to a report by the Society for Planetary SETI Research there are strange constructions on the moon's far side that may have been constructed by extraterrestrials and are not of human origin. Dr. John Brandenburg worked on NASA's Clementine Moon mission, which discovered bases on the moon in addition to the water in its poles in 1994.
Clicks on the Ads Keep Us Alive ✨
Flies
Flies never rest, because there's so much shit.
Alda Merini
2022 Server & Site Tech Support 4200 €

77%

77%
Support Disclosure News Italia
We are working hard, and every day, to keep this blog. Like you we are fighting for the truth. If you want to work with us you are welcome, please email us! The blog costs are at our expense, advertising reimburse us very marginally so if you like our work and find it useful buy us a coffee clicking the donation button below that will direct you to your PayPal. We need the help of people like you!
Bitcoin & Cryptocurrencies Donation
1M9dohWnHBwNLSPd6afRaJackrw6wK9bxY