Clicks on the Ads Keep Us Alive 😊
News Burst 5 August 2020 – Featured News
According to the proposal by the Green Party of Sweden, part of the ruling "red-green" coalition, imams, rabbis, pastors, and other priests who refuse to marry homosexuals will no longer be allowed to perform weddings at all. Despite Sweden's Marriage Code becoming gender neutral in 2009, only a handful of religious congregations marry gay couples. The Green Party, the ruling Social Democrats' sidekicks, want to make it illegal to refuse same-sex marriage. "When it comes to the actual exercise of authority around marriage, I do not think it should be possible to discriminate against same-sex couples", Gender Equality Minister Åsa Lindhagen told the newspaper Aftonbladet. According to a survey conducted by national broadcaster SVT, only five of the 34 surveyed religious congregations marry homosexuals. The vast majority of congregations, including several Orthodox, Muslim, Baptist, Catholic, and Nontrinitarian congregations, including Jehovah's Witnesses, refuse to marry homosexuals.
Although the Duke of York has insisted he was at a different place on a now scrutinised night in March 2001, a lawyer for Epstein's accusers says at least two witnesses may testify otherwise. A new witness in the Jeffrey Esptein case has emerged claiming, as cited by The Sun, that she saw Prince Andrew with the billionaire financier's alleged victim Virginia Giuffre at a nightclub. Shukri Walker's claims essentially contradict the Duke of York's insistence that he was not there on the night in question.
Can hydroxychloroquine (HCQ) be a treatment option for Covid-19, or should it be banned? You and I may never know, because Google, Twitter and Facebook are censoring science & information on physicians' treatments for the virus. Earlier this week, the Big Tech giants removed a viral Breitbart video featuring America's Frontline Doctors, who promoted HCQ both as a preventive measure and as a cure for Covid-19. According to Facebook, Twitter and YouTube it was spreading "misinformation on Covid." How many physicians determined this was misinformation on Covid? People have the right to listen to any qualified opinions from licenced physicians they want. Two new studies came out this weekquestioning the use of HCQ, but it's early days; it is clear many more trials and tests are needed, but it's not up to unqualified social media publishers to arbitrarily censor news. Scientific consensus always changes and evolves, and in science, every authoritative viewpoint matters.
Drilling rigs are among pirates' targets. Maritime experts urge Gulf of Mexico be declared high risk for piracy. Campeche Sound in the southern part of the Gulf of Mexico should be declared a high-risk area due to the rising number of attack. Navy patrols are few because austerity measures have cut spending on fuel.
Cenotes are common on the Yucatán Peninsula but none had been discovered beneath the surface of the sea. An underwater photographer has found five fresh water cenotes, or natural sinkholes, in the depths of the Caribbean Sea off the coast of Quintana Roo between Isla Mujeres and Isla Contoy. An unprecedented finding, he explained this Saturday. These are five deep cenotes located just over 22 kilometers from the coast of the state of Quintana Roo, among the tourist Isla Mujeres and Isla Contoy. One of the cenotes will be explored in detail by Friscione and a group of divers, cavers and marine biologists and archaeologists, with the help of Robert Ballard, who discovered the remains of the Titanic in 1989, and its remotely operated submarine team. In the Yucatan Peninsula, cenotes are common among the jungle and even between the streets of some cities, but there was no record of fresh water springs so far from the surface, deep and, in addition, with a calcareous structure.
After a week-long search, the body of a North Sumatran farmer who was dragged by a crocodile into the Simangalam river was discovered partially eaten on Saturday. The body of Ponidi, 47, a resident of Kualuh Selatan district in Labuhanbatu Utara regency, was found by a crocodile handler and other residents about 1 kilometer from the scene of the attack. The Labuhanbatu Utara Disaster Mitigation Agency (BPBD) said it had struggled to find Ponidi, who was attacked on July 26. Medan search and rescue (SAR) team spokesman Sariman Sitorus said that when the victim's body was found at about noon, it was surrounded by several crocodiles. Ponidi was attacked as he was getting off his boat after crossing the Parit Cina waterway, which connects to the Simangalam river. Ponidi was dragged away in front of his wife and son. The family had crossed the waterway on the way to their palm plantation.
Singapore researchers have developed "electronic skin" capable of recreating a sense of touch, an innovation they hope will allow people with prosthetic limbs to detect objects, as well as feel texture, or even temperature and pain. The device, dubbed ACES, or Asynchronous Coded Electronic Skin, is made up of 100 small sensors and is about 1 sq cm in size. The researchers at the National University of Singapore say it can process information faster than the human nervous system, is able to recognize 20 to 30 different textures and can read Braille letters with more than 90 percent accuracy. Team leader Benjamin Tee said the concept was inspired by a scene from the Star Wars movie trilogy in which the character Luke Skywalker loses his right hand and it is replaced by a robotic one, seemingly able to experience touch sensations again. The technology is still in the experimental stage, but there had been "tremendous interest" and similar patents developed by the team include a transparent skin that can repair itself when torn and a light-emitting material for wearable electronic devices, Tee said.
Three Micronesian sailors stranded on a tiny, remote island in the western Pacific have been saved after rescuers spotted their SOS message on a beach. The men were found on Pikelot Island in Micronesia by Australian and US military aircraft on Sunday, the Australian Defence Force (ADF) said. They had been missing for three days after their 7m (23ft) skiff ran out of fuel and strayed far off course. All were found in a "good condition" with no major injuries, the ADF said. Authorities in Guam, a nearby US territory, initiated the search on Saturday, after the men failed to complete a 42km (26 miles) trip from Pulawat to Pulap atolls. Instead their vessel ended up at Pikelot Island, nearly 200km west of where they had set off. After their SOS was spotted from the air, an Australian helicopter landed on the tiny island and gave the men food and water.
A farm worker who vanished without a trace five years ago and was feared to have been murdered has been found alive in a woodland after possibly being exploited, say Cambridgeshire police, UK. Ricardas Puisys, then 35, was last seen alive at work in September 2015 and a murder investigation was launched two months later. After a number of searches and public appeals failed to locate the Lithuanian man in 2015, the trail went cold until a tip-off in June this year led police to a woodland in Wisbech, where they found him living in hiding. Police suspect Ricardas ran away in September 2015 after being a victim of exploitation, and deliberately hid himself away in a woodland and cut off contact with others. Ricardas, who turned 40 in March, was "very well concealed" when he was found living in undergrowth and had been through "extremely difficult circumstances", said Detective Chief Inspector Rob Hall, from the Bedfordshire, Cambridgeshire and Hertfordshire Major Crime Unit.
Will Jeffrey Epstein's 'secret ex' lift the lid on the Prince Andrew sex abuse claims? British spiritual guru is revealed as millionaire's girlfriend at the time of Virginia Roberts' allegations against the Duke of York. Shelley Anne Lewis, 43, was allegedly Jeffrey Epstein's girlfriend for three years. Relationship was at the time Prince Andrew allegedly slept with Virginia Roberts. She could now be approached by prosecutors acting for Epstein's victims. In an email to Epstein in January 2015, released last week as part of a tranche of documents compiled in a defamation case brought by Ms Roberts, Maxwell, 58, wrote: 'I would appreciate it if shelley would come out and say she was your g'friend – I think she was from end [19]99 to 2002.'. Epstein did not question the assertion that 'Shelley' was his girlfriend during that period, simply replying: 'Ok with me.' Flight logs appear to show that Ms Lewis was a frequent passenger on Epstein's private jets, often travelling only with the US financier, who apparently took his life last August while awaiting trial for child sex offences. Destinations included New York, where Epstein had a £55 million townhouse, and Little St James, his private island in the Caribbean that has been dubbed 'Paedo Island'. Ms Lewis was 22 in 1999 when it is understood she met the then 46-year-old businessman in New York, where she worked for Christie's. She deleted all her social media profiles shortly after the release of the court documents on Friday, but in previous interviews she has described how she was helped by a 'mentor' in New York.
In the United Arab Emirates, all arriving passengers must submit to COVID-19 testing prior to their trips and show negative results to be admitted into the country. But this week, Dubai International Airport (DXB) started using police dogs for on-airport rapid COVID-19 testing, which reportedly can produce results in minutes with 92 percent accuracy. Earlier reports of using dogs to sniff out the coronavirus proved that the concept could work in test environments, but this appears to be one of the first instances of it being put to use as a real-world solution. Dogs have also been able to sniff out several other diseases that can affect body odor such as cancer or malaria.
Media outlets from the New York Times to CNN and Newsweek have offered Joe Biden various reasons over the past several days to skip debates with President Donald Trump. The calls for Biden to cancel the debates are growing louder and more frequent as the battles draw nearer – three presidential debates are scheduled to be held from September 29 to October 22 – as the Democrat candidate's cognitive struggles continue and possibly worsen.
News Burst 5 August 2020 – Bonus IMG
Amazing fumigation in Bilbao, Spain.
News Burst 5 August 2020 – Bonus IMG
Water level of Wenxi River rises due to the Typhoon Hagupit in Pan'an County of Jinhua City, east China's Zhejiang Province, Aug. 4, 2020. Hagupit, the fourth typhoon of this year, landed in east China's Zhejiang Province in the wee hours of Tuesday, the National Meteorological Center (NMC) said. Hagupit landed on the coastal areas of Yueqing City, a county-level city under the administration of the city of Wenzhou, at around 3:30 a.m., packing winds of 38 meters per second near its center.
News Burst 5 August 2020 – Bonus IMG
News Burst 5 August 2020 – Solar Activity
News Burst 5 August 2020 – Earthquakes
Europe – M3.8 Portugal
---
Africa – M4.8 Democratic Republic of the Congo
---
North America – M5.2 Alaska
---
Central America – M5.8 Off the Coast of Guatemala
---
South America – M4.3 Peru
---
Asia – M5.6 Turkey
---
Pacific – M5.6 Vanuatu
---
Deepest EQ – M4.4 530 km South of Fiji Islands 
Here we see the earthquakes of 4 August, a strong movement of M5.6 occurred in Eastern Turkey in the early UTC morning, a few hours after a swarm on the M2 occurred in Italy and affected the entire peninsula from north to south, in the afternoon we see the shocks at the North Pole, Iceland and the Gibraltar area in this order. The plate has undergone a strong push and it is possible that we will see other movements that in some cases could exceed the M4 in northern Greece and towards Romania and Poland.
A M5.8 eartquake struck off the coast of Guatemala at 14:56 UTC, 117 km deep, apparently no aftershocks.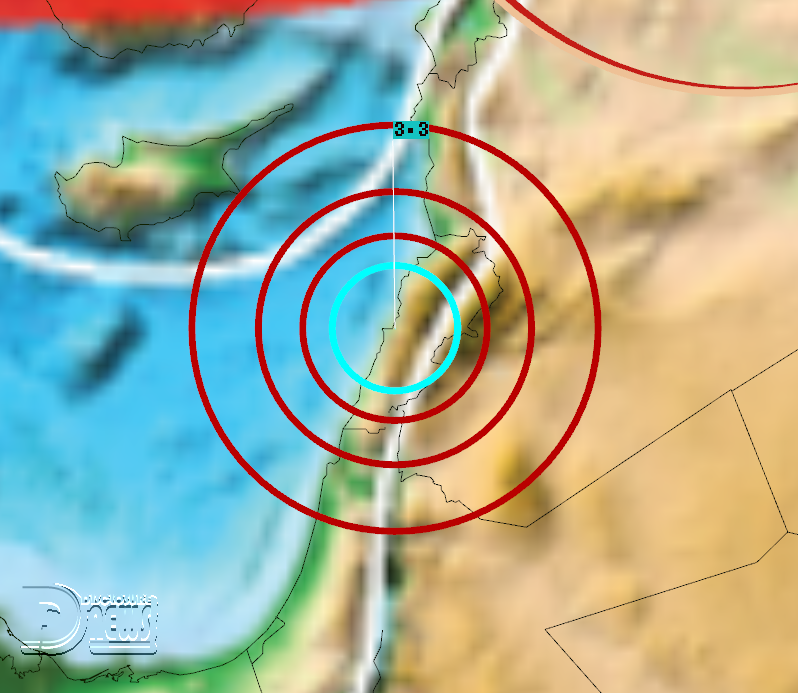 This was what recorded in Beirut today-
Earthquakes Last 24 Hours – M4 and Above
Multiple media outlets reported on Sunday that Iceland's parliamentary elections propelled more women into the country's legislature than men in a first for Europe.
In 2019, NASA selected a new space mission, SPHEREx, that will deliver an unprecedented map of the cosmos containing 'fingerprints' from the first moments in the universe's history, said Thomas Zurbuchen, associate administrator for NASA's Science Mission Directorate.
Facebook's top executives would have paid $ 5 billion under a confidential agreement with the US Federal Trade Commission (FTC) to protect the company's founder and CEO, Mark Zuckerberg, from the legal fallout of the Cambridge Analytic scandal.
Clicks on the Ads Keep Us Alive ✨
Can't Be Done
Everybody knows that something can't be done, and then somebody turns up, and he doesn't know it can't be done, and he does it.
A. Einstein
2022 Server & Site Tech Support 4200 €

30%

30%
Support Disclosure News Italia
We are working hard, and every day, to keep this blog. Like you we are fighting for the truth. If you want to work with us you are welcome, please email us! The blog costs are at our expense, advertising reimburse us very marginally so if you like our work and find it useful buy us a coffee clicking the donation button below that will direct you to your PayPal. We need the help of people like you!
Bitcoin & Cryptocurrencies Donation
1M9dohWnHBwNLSPd6afRaJackrw6wK9bxY