News Burst 4 July 2020 – Featured News
The arrest of Ghislaine Maxwell, the 'madame' of deceased paedophile billionaire Jeffrey Epstein, on sex trafficking and perjury charges has inevitably led to increased pressure on Prince Andrew, a close friend of the pair, to speak to the Federal Bureau of Investigation. At a press conference in New York 2nd July, prosecutors laid out the numerous allegations levelled at Ghislaine Maxwell, and urged Prince Andrew to come forward. "We'd welcome Prince Andrew coming in to talk with us, we would like to have the benefit of his statement. I've no further comment beyond what I just said, which is that our doors remain open, as we previously said, and we would welcome him coming in and giving us an opportunity to hear his statement," said Audrey Strauss, acting US attorney for the southern district of New York.
Boris Johnson has revealed that US authorities have not made an official approach to the British government seeking permission to talk to Prince Andrew over his friendship with convicted pedophile Jeffrey Epstein. In a radio interview on Friday, the UK Prime Minister said that "everybody's sympathies" are with Epstein's victims but he wouldn't comment on matters relating to the royal family. When pressed about what the government's response would be if US officials sought access to Queen Elizabeth's son for an interview, Johnson stressed that "no such approach has been made. It's a matter for the royal family. The law must be carried out and the law must be observed," he added.
Just when you thought this year couldn't get any worse, there's more bad news. Mongolia has quarantined an entire region after identifying two people with symptoms of bubonic plague – only 300km from the frontier with Russia. According to local reports, a man and a woman from Mongolia's western Khovd region are thought to have contracted the disease after eating raw marmot meat. Before the pair were hospitalized, at least 146 people had come into direct contact with them, and 504 had been indirectly exposed. Although Khovd is not directly adjacent to Russia, the border is just a five-hour drive away. However, experts think the disease poses no threat to the world's biggest country.
Aussie animal lovers and politicians alike are in uproar after it emerged that a man hired as a conservationist was in fact a big-game hunter who had posed with numerous dead animals that he killed in South Africa. Western Australia Premier Mark McGowan ordered an investigation after media reports revealed the truth about conservationist Jewell Crossberg's past, including an album on his now-deleted Facebook page which showed him posing with carcasses of hunted African animals including giraffes, elephants and zebras. Crossberg has worked for the Department of Conservation, Biodiversity and Attractions since 2017 but the damning revelations have only just come to light, with many wondering why no one at the government agency had spotted the publicly available evidence before.
Copenhagen's 'Little Mermaid' statue has yet again been vandalized, now with the words "racist fish" sprayed on its base. The fairy tale character's cancellation comes in spite of Disney casting a black actress for the movie role. Denmark's capital saw the dubious description written on the landmark on Friday. So far, no one has claimed responsibility for defacing the statue of the Hans Christian Andersen character. "We consider it vandalism and have started an investigation," a Copenhagen police spokesperson said. For dozens of years, local protesters have been taking out their political issues on the tourists' favorite Little Mermaid statue, from feminists to the "Free Hong Kong" movement.
Somerville in Massachusetts became the first US city to recognise polyamorous relationships after the city council approved a new domestic partnership ordinance last week, The New York Times reported. The word polyamorous first appeared in an article in 1990 in the pagan magazine Green Egg. 30 years later, the practice of having a relationship with more than one partner has become increasingly popular, with more than five percent of people living in the United States alone participating in non-monogamous relationships.
Two hundred and sixteen medical professionals signed an article published in The Lancet medical journal demanding an end to the "ongoing torture and medical neglect" of award-wining WikiLeaks publisher Julian Assange, who remains incarcerated in Britain's Belmarsh maximum-security prison. Clinical psychologist Dr Lissa Johnson explained why she and her colleagues felt it necessary to draft this latest version despite having already published a letter in February : We wrote this letter because it is now over a year since the UN Rapporteur on torture, Nils Melzer, reported that Julian Assange is suffering all symptoms typical of prolonged exposure to psychological torture. Although professor Melzer attributed that torture to "collective persecution" by the US, the UK, Sweden and Ecuador, all governments involved have failed to investigate Professor Melzer's findings, or bring Julian Assange's torture to an end.
In a remote area of Papua's Pegunungan Bintang regency, purchasing staple commodities will put a far bigger dent in your wallet than in most other areas of Indonesia. For a sack of rice, typically weighing 10 kilograms, people in the traditional gold mining area of Korowai have to spend at least Rp 2 million (US$138.5), similar to the cost of a low-end smartphone. For comparison, in Jakarta, 1 kilogram of rice costs Rp 10,000 to Rp 11,000, meaning 10 kg of rice costs people in the capital around Rp 110,000. The massive price discrepancies are not limited to rice. A box of instant noodles costs Rp 1 million in Korowai. Sometimes, people even pay with two grams of gold. "A pack of instant noodles costs Rp 25,000," said Hengki Yaluwo, an administrator of a cooperative in Korowai's Mining Area 33 on Wednesday. "Ten kilograms of rice costs four grams of gold. If you pay with cash, you need Rp 2 million," he said.
The Finnish air force has removed the swastika symbol from its general staff ID and logo, with no prior announcement of the decision. The symbol has been in use in the air force for over a century. The swastika has been used by the Finnish Air Force since 1918 when it was painted on an aircraft donated to Finland by Count Eric von Rosen, who believed the symbol to represent good luck and happiness. The Finnish Air Force's updated logo, now visible on its official Twitter account, now features a golden eagle symbol that has also been in use in the Air Force since 1945.
The British socialite and former girlfriend of Jeffrey Epstein is expected to fully cooperate with federal authorities. On Friday, officials announced Ghislaine Maxwell will be naming names and cooperating with the FBI in its ongoing investigation. This came after Maxwell was arrested earlier this week on sex trafficking charges. According to officials, "the world's most powerful" people, including Prince Andrew, are very worried about what she might reveal. The prince has refused to testify in the past over his association with Epstein and Maxwell. "So, you know, I'm just so tired of the excuses," said attorney Gloria Allred. "The victims want the truth, they want the transparency, they want him to tell law enforcement what he knows." Meanwhile, Epstein's former boss Steven Hoffenberg has stated that Maxwell knows everything and will totally cooperate.
News Burst 4 July 2020 – Bonus IMG
Ghislaine Maxwell was arrested around 8:30 a.m. in oceanfront property in Manchester-by-the-Sea, Massachusetts, thursday.
The property is owned by her tech CargoMetrics CEO boyfriend Scott Borgerson, 43, who has been seen running errands in the area and walking Maxwell's dog.
News Burst 4 July 2020 – Bonus Video
This has been heard over 10 days in Guizhou China. No one knows why. The latest guess is tectonic activity.
Summary from NEIOH – These are healing frequencies from crafts in response to the harm being done to the planet especially in this region.
BOOMS, HUMS, TRUMPETS… BIBLICAL
News Burst 4 July 2020 – Bonus Video
The ESA has shared an incredible piece of footage, painstakingly reconstructed, showcasing Mars' mighty Korolev crater, a likely future source of water for human colonists, should we ever make it there. The remarkable video is actually a moving mosaic which combined scans of the surface of the planet with topographical data, captured by a high resolution stereo camera on board the Mars Express probe, to produce a 3D landscape. The video was produced with a resolution of 21 meters per pixel and shows the full extent of the 82km wide (50 mile) Korolev crater in the northern lowlands of Mars. The crater is filled with ice all year round as its floor is two kilometers (1.2 miles) below its rim, making it a natural cold trap which shields the ice from the elements. The Mars Express orbiter mission launched on June 2, 2003, reaching the Red Planet six months later and beaming back incredible images of the planet ever since. It is the second-longest-surviving, continually active spacecraft in orbit around an alien world, second only to NASA's 2001 Mars Odyssey.
News Burst 4 July 2020 – Solar Activity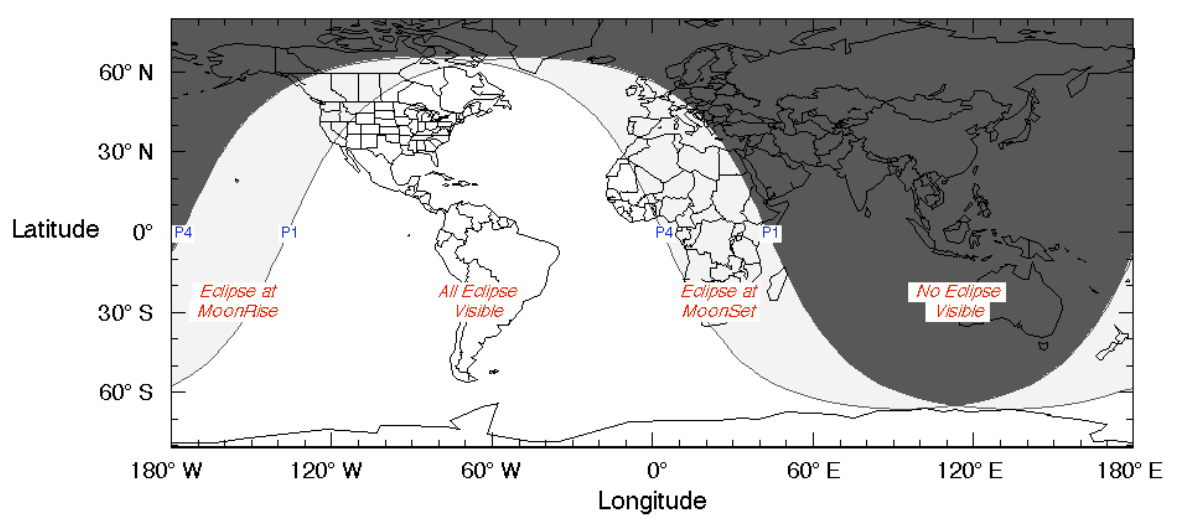 On the night of July 4th, the full Moon will pass through the pale outskirts of Earth's shadow, producing a penumbral lunar eclipse. The northern half of the full Moon will be only slightly darkened during the 3 hour event, which begins just after 11 pm EDT (8 pm PDT). Most people won't notice, but if you know the eclipse is happening, you can see it.
Sunspot number: 0
Spotless Days
Current Stretch: 5 days
2020 total: 139 days (75%)
2019 total: 281 days (77%)
News Burst 4 July 2020 – Earthquakes
Europe  M3.7 Iceland
---
North America  M4.6 Alaska
---
Central America  M5.5 Puerto Rico
---
South America  M5.1 Chile
---
Asia  M5.2 East Russia
---
Pacific  M4.9 Mariana Islands
---
Deepest EQ  M4.2 218 km Afghanistan
The earthquake that rises from the surface of the planet of M5.1 in northern Borneo occurred on July 6, at a depth of 628 km. The push from below that this movement is capable of generating is a surface shock above the M6 in the surrounding areas. Seeing the shocks shown in the image, you can see that the north of the Philippines is on the transit lines, indicated by the red arrows, and has remained silent in the last few days, here it is possible that within about 7 days we will see this movement. The area of Sumatra in Indonesia is also silent and therefore there is a possibility that the possible movement above the M6 may occur there.
Earthquakes Last 24 Hours – M4 and Above
A total of 50 beluga whales remain stuck in the Chukchi Penkigngei Bay, Russia. It is assumed that they have been in "ice captivity" since January due to an exceptionally thick and fast ice build-up, but specialists only spotted the animals in April.
As director of the National Institutes of Allergy and Infectious Disease (NIAID) at the NIH, Dr. Fauci tried to dissociate the NIH, its director, Dr. Francis Collins, and himself from having any connection to coronavirus gain-of-function research.
The South Korean government has started looking into an allegation that Google restricted applications downloaded from other app stores from accessing Android Auto, the company's mobile operating software for in-car use. "The commission would see if Google has unfairly limited end users' access to third-party apps downloaded via other app store platforms," an official from the Korea Communications Commission said. The official added that the commission could expand the investigation, depending on the findings of its probe.
Clicks on the Ads Keep Us Alive ✨
Universe
But... if the universe teems with life... Where is everybody?
Enrico Fermi
2021 Server & Site Tech Support 4200 €

92%

92%
Support Disclosure News Italia
We are working hard, and every day, to keep this blog. Like you we are fighting for the truth. If you want to work with us you are welcome, please email us! The blog costs are at our expense, advertising reimburse us very marginally so if you like our work and find it useful buy us a coffee clicking the donation button below that will direct to your PayPal. We need the help of people like you!
Bitcoin & Cryptocurrencies Donation
1M9dohWnHBwNLSPd6afRaJackrw6wK9bxY