News Burst 28 December 2021
Clicks on the Ads Keep Us Alive 😊
News Burst 28 December 2021 – Featured News
Three death-row inmates were hanged Tuesday, the Ministry of Justice said, in Japan's first executions since December 2019 and first under the administration of Prime Minister Fumio Kishida. The three were identified as Yasutaka Fujishiro, 65, who killed seven of his relatives in Hyogo Prefecture in 2004, and Tomoaki Takanezawa, 54, and Mitsunori Onogawa, 44, convicted of killing two employees at two separate pachinko parlors in Gunma Prefecture in 2003. Following Tuesday's executions, the number of inmates sitting on death row in Japan stands at 107. Japan's capital punishment system has drawn international criticism, with critics calling for greater transparency on the timing of executions given that death-row inmates are typically notified just hours before or, at times, not at all.
The SJM, which deals with economic issues, passed a resolution Sunday demanding that the Indian government introduce a total ban on transactions of crypto assets. "The government should out rightly ban buying, selling, investing and otherwise dealing in cryptocurrencies by any person resident in India," the resolution, passed at the SJM national meeting, demanded. The SJM also asked the Reserve Bank of India (RBI) to launch its digital currency as soon as possible to check the "unauthorized use" of private digital currency.
The total number of revenge porn complaints in London "had risen by 698 between October 1, 2020 and October 31, 2021," the Daily Mail reported, citing information obtained under a Freedom of Information Act request. Women remain disproportionately more targeted in alleged revenge porn cases, with "a total of 572 cases when compared to the 177 reports last year." The number of cases in which the alleged victim is between 10 and 17 has quadrupled compared to last year, The Mail said. Revenge porn – publication of intimate pictures of a victim without their consent with intent to cause distress – was outlawed in England and Wales as a specific crime in 2015 and is punishable by up to two years in prison. This year, threats to share revenge porn were criminalized too under the Domestic Abuse Act.
Protesters marched through central Vienna with candles and lights, carrying signs that read, "When injustice becomes a right, resistance becomes a duty," and "Stay away from our children." Between 2,000 and 4,000 people attended the gathering, according to Austrian media. Overall, 18 protests against compulsory vaccination and other strict Covid measures were held across Austria on Sunday. The next major protest is expected on January 8.
"All the allegations against Russia and Gazprom relating to delivering an insufficient amount of gas to the European market are absolutely groundless, unacceptable and untrue. In other words, it is a pack of lies," Sergey Kupriyanov, spokesman for energy major Gazprom, said in an interview with the Russia-24 TV channel. Kupriyanov added that Gazprom is ready to deliver additional gas volumes to Europe under the terms of existing contracts, with the costs of these supplies to be lower than spot market prices. Last week, European prices for natural gas topped $2,150 per thousand cubic meters for the first time ever, reaching nearly $210 per megawatt-hour in household terms. Gazprom's average contractual price for European countries is less than $300 per thousand cubic meters. "All problems in Western Europe are created by the Europeans, they shouldn't blame Gazprom for this," the spokesman pointed out.
Canada's Public Health Agency has admitted to secretly tracking location data from at least 33 million mobile devices to analyze people's movement during Covid-19 lockdowns. The agency earlier this year collected data, including geolocation information from cell-towers, "due to the urgency of the pandemic," a PHAC spokesperson told the National Post, essentially confirming a report by Blacklock's Reporter. PHAC obtained the information, which was "de-identified and aggregated," through an outside contractor, Canadian telecommunications giant Telus. The contract ran from last March to October, and PHAC said it no longer had access to the data after the deal expired.
A Maori leader has demanded that Australia stop deporting violent criminals to New Zealand. Many of them are "products" of Australian society who have no ties to New Zealand, he argued. "New Zealand has got to stop being the dumping ground for Australian criminals," Matthew Tukaki, the executive chairman of the country's National Maori Authority, told the Guardian on Monday. "Quite frankly, I don't think any Australian would accept their country becoming a penal colony." The controversial Australian law, which New Zealand Prime Minister Jacinda Ardern labeled "corrosive" last year, allows Canberra to deport foreign nationals who commit violent crimes back to New Zealand, even if they have lived for most of their lives in Australia.
Scientists have uncovered a secret passage beneath Panama through which "wind" from the Earth's mantle layer is "blowing." The discovery could explain why the nation has few active volcanoes despite being in a geological hotspot. The opening, located about 100km (62 miles) below central Panama, might serve as a conduit for mantle rocks and materials to travel more than 1,600km (1,000 miles) from their point of origin underneath the Galapagos Islands, according to research published last month in the Proceedings of the National Academy of Sciences journal.
John Shipton, the father of Julian Assange, told RT his son's prolonged incarceration fits the patterns of "corruption, criminality of enormous depth" by the US and its allies that Assange exposed. Treatment of Julian mirrors US & allies' 'corruption, criminality' – Assange's father to RT. Assange's father emphasized that authorities in London were just as guilty, and should not be seen as simply doing Washington's bidding.
Scientists in China have reportedly built a machine 'prosecutor' that uses artificial intelligence to press charges. The system can file a charge with 97% accuracy when given a verbal account of events, researchers claim. The machine was 'trained' using information compiled from more than 17,000 cases from 2015 to 2020 and can correctly file charges for Shanghai's eight most common crimes, including credit card fraud, theft, and "picking quarrels and provoking trouble," according to research published this month in the domestic peer-reviewed journal Management Review.
On Friday, the president and the first lady participated in a "Santa Tracker" session with NORAD officials to interact with callers looking for Santa Claus. One caller, identified as Jared from Oregon, closed his family's call with the words "Let's Go Brandon," which is normally meant as a dig at the president. The media identified the Christmas Day caller as Jared Schmeck, a former Oregon police officer. Schmeck has since claimed that the sentence was said "in a joking manner," and that he meant no disrespect towards the president.
Northern Ireland witnessed an increase in unexplained phenomena sightings this year, with eight sightings reported in 2021 as compared to six reports in 2020 and four in 2019, PA Media reports. According to the media outlet, this year's sightings include "a report of a spaceship and flashing lights" in the vicinity of Downpatrick on 17 January, as well as sighting of "white lights after a helicopter in the Maghaberry area" and an "odd disc" spotted in the sky above County Antrim in May. There were also a report of "strange images" on CCTV in a house in the Newtownabbey area and of "a dome-shaped object with eight lights" in the vicinity of Saintfield in July; and "unusual bright lights in the sky" reported in November. The Police Service of Northern Ireland spokesperson, however, reportedly said that no investigations had been conducted regarding these incidents.
SpaceX has deployed nearly 1,900 satellites to serve its Starlink broadband network to broaden its satellite-based Internet outreach worldwide. China has slammed the US for not informing China or the United Nations about the activities of Starlink satellites, which allegedly endangered lives on board China's space station. The Permanent Mission of China to the United Nations (Vienna) has said that Starlink satellites, launched by SpaceX, had "two close encounters with the China Space Station" on 1 July and 21 October this year. In a note verbale, China said that on 21 October, a Starlink satellite "was continuously manoeuvring, the manoeuvre strategy was unknown and orbital errors were hard to be assessed, there was thus a collision risk between the Starlink-2305 satellite and the China Space
Station".
Russia's Soyuz-2.1b launch vehicle with the Fregat upper stage and 36 communication satellites of UK-based OneWeb was launched from the Baikonur cosmodrome, according to a broadcast is on the Roscosmos website. The flight of the Soyuz-2.1b rocket to the separation of the head unit with satellites at an altitude of 200 kilometers lasts a little less than 10 minutes, then the Fregat delivers the satellites to the 450-kilometer mark, after which they will reach their orbits on their own. This is the first launch from Baikonur with so many OneWeb satellites. Prior to that, 36 satellites were launched on Soyuz rockets only from the Vostochny cosmodrome. The difference is due to the higher energy characteristics of the rocket when launched from Vostochny, in connection with which Roskosmos announced work on optimizing flight trajectories from Baikonur.
Juan Carlos I, the former King of Spain who has lived in the UAE capital of Abu Dhabi since last year, has been in close contact with infamous Spanish-Lebanese arms dealer Abdul Rahman El Assir, who is on the international wanted list for tax fraud charges, the El Pais newspaper reported on Monday, citing eyewitnesses. The Spanish royal and the arms dealer have been friends for 30 years and share a common hobby — hunting, according to the outlet. In 2020, Juan Carlos left his country for the UAE following a major corruption scandal, which moved Felipe VI to deprive his father of funds from the Royal Household.
News Burst 28 December 2021 – Bonus IMG
​Ancient Technology
@SiriusBShaman
Notice the perfect oscillator circuit. Crude but effective energy harvesting. It does not require much energy. Some technology is so advanced that is appears ancient.
News Burst 28 December 2021 – Bonus IMG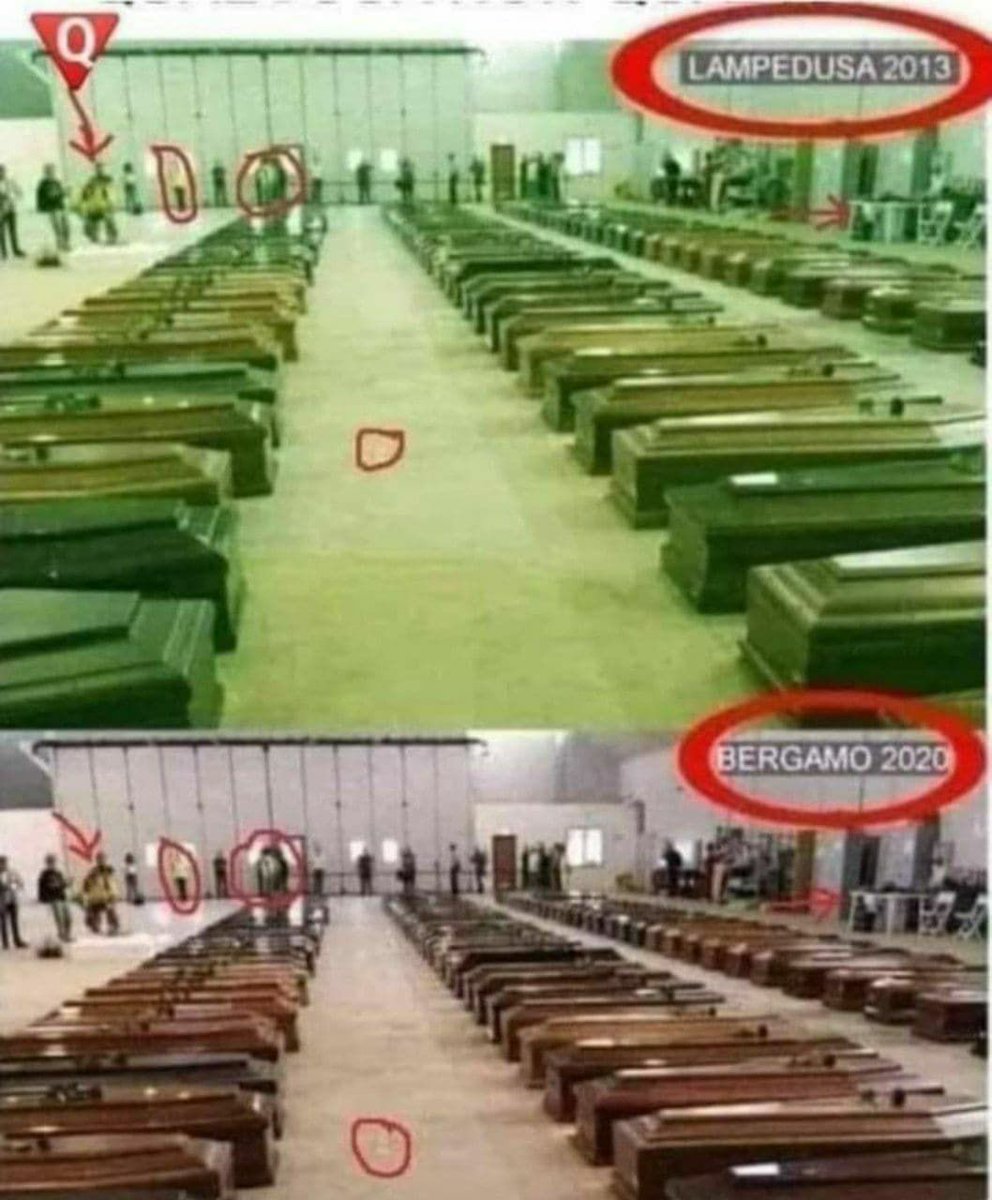 News Burst 28 December 2021 – Bonus Video
News Burst 28 December 2021 – Bonus Video
News Burst 28 December 2021 – Earthquakes
Earthquakes Last 36 Hours – M4 and Above
News Burst 27 May 2022 News Burst 27 May 2022 - Get The News! By Disclosure News. Clicks on the Ads Keep Us Alive 😊 News Burst 27 May 2022 - Featured News US Secretary of State Antony Blinken has announced the launch of a new 'China House' within the State...
Clicks on the Ads Keep Us Alive ✨
Genius and Stupid
Everybody is a Genius. But If You Judge a Fish by Its Ability to Climb a Tree, It Will Live Its Whole Life Believing that It is Stupid.
Albert Einstein
2022 Server & Site Tech Support 4200 €

64%

64%
Support Disclosure News Italia
We are working hard, and every day, to keep this blog. Like you we are fighting for the truth. If you want to work with us you are welcome, please email us! The blog costs are at our expense, advertising reimburse us very marginally so if you like our work and find it useful buy us a coffee clicking the donation button below that will direct you to your PayPal. We need the help of people like you!
Bitcoin & Cryptocurrencies Donation
1M9dohWnHBwNLSPd6afRaJackrw6wK9bxY