Clicks on the Ads Keep Us Alive 😊
News Burst 25 May 2020
After months of relative quiet amid the coronavirus pandemic, thousands of protesters flooded the streets of Hong Kong, defying the city's ban on gatherings to voice their opposition to a new "national security" law proposed by Beijing which would threaten the city's autonomy and the civil liberties of its residents. Police fired multiple rounds of tear gas in Hong Kong's Causeway Bay shopping district on Sunday as thousands took to the streets to protest against Beijing's planned national security law for the city, even as top Chinese officials sought to ease fears about its impact on local freedoms but remained stern about seeing it implemented.
Police said at least 180 people were arrested – mostly on suspicion of unauthorised assembly, unlawful assembly and disorderly conduct in a public place – in a crackdown as protesters spread out along streets of Causeway Bay and Wan Chai.
After months of quarantine, Americans are finally breaking free from their homes this Memorial Day weekend. Thousands of vacationers, few with masks and ignoring social distancing rules, flocked to Ocean City, Maryland for Memorial Day weekend.
The five death sentences handed down in Saudi Arabia for the killing of Jamal Khashoggi in October 2018 in Riyadh's consulate in Istanbul will be commuted into lesser penalties after a "pardon" granted to the killers by the victim's family through his son Salah.
An international team of scientists from Denmark and China has discovered that king penguins on the island of South Georgia, located just north of Antarctica, release an enormous amount of laughing gas via their poop. The research was not based on the bird's faeces, but on retreating glaciers and the surge of greenhouse gas levels on South Georgia, which has the world's biggest king penguin population.
Indian Police on Sunday arrested Sooraj, 27, a native of Adoor and Santosh, 47, a snake handler, on charges of killing Sooraj's wife Uthra, 25, a native of Kollam, India. Uthra was recovering at her parents' house after a viper bit her on the night of March 2 while she was at Sooraj's house. On May 7, she was fatally bitten by a cobra while the couple were asleep with their one-and-a-half-year-old son. Kollam Rural Police said the couple had a strained relationship. Uthra's father had given her 120 sovereigns of gold and he used to regularly help the in-laws. Sooraj planned to kill Uthra to pocket her gold and marry someone else, the officer said. Sooraj bought a viper on February 26. The first attempt was on the night of March 2, but failed…" said the officer. Sooraj then bought a cobra on April 24. On May 6, he went to Uthra's house with the snake hidden in a bottle. While she was asleep at night, Sooraj then threw the snake at her. After biting Uthra, the snake crawled behind a cupboard. In the morning, Uthra's mother noticed her daughter was unconscious. She was rushed to hospital, but couldn't be saved, the police said.
The Chinese virology institute in the city of Wuhan where COVID-19 first emerged has three live strains of bat coronavirus on-site, but none match the new contagion wreaking chaos across the world, its director has said.
China is "open" to international cooperation to identify the source of the novel coronavirus but any investigation must be "free of political interference", China's foreign minister said on May 24.
All but two of the 99 people on board a Pakistan passenger plane were killed when it crashed into a residential neighbourhood of Karachi. The Pakistan International Airlines (PIA) plane had made multiple approaches to land at Karachi airport on Friday when it came down among houses, sparking a rescue operation that lasted into the night. A local hospital earlier reported it had received the bodies of people killed on the ground.
The Deputy Foreign Minister of Ukraine has said Kyiv will insists on punishing those responsible in Iran for shooting down its passenger plane in January. For three days, the Islamic Republic authorities vehemently insisted that technical failure caused the crash. Ultimately, under domestic and international pressure, the country's Joint Chief of Staff admitted that an Islamic Revolution Guards Corps missile had downed the plane. Meanwhile, Tehran has so far refused to hand over the doomed plane's black boxes for decoding outside Iran.
Division Forest Office, Bara, Nepal has intensified activities to stop timber smuggling in the district amid the nationwide lockdown. The office has seized illegal Saal timber from dozens of places through its sub-division offices during the lockdown. A team deployed from the forest office yesterday seized 133 cubic feet timber. Similarly, the team had also seized 326 cubic feet timber a week ago. Division Office Chief said 40 cubic feet timber was seized from the sub-metropolis some days ago.
Suspicious money transfers totaling about 33 million yen ($306,600) were made to a senior official with a Turkish jet operator in connection with Carlos Ghosn's escape from Japan, Turkish news outlets reported. The official, who works for MNG Jet, was indicted by Turkish prosecutors on charges of abetting the former Nissan Motor Co. chairman's flight from justice in December. The official's trial is scheduled to start in July. Prosecutors are believed to be investigating whether the remittance was made to reward him for his assistance in enabling Ghosn to flee from Japan. The former Nissan chief was indicted on charges of underreporting earnings, breach of trust and misappropriation of company funds.
An Indian hacker, Ghost057-5P3C706, has taken down the website of Civil Aviation Authority of Nepal (CAAN)and placed an Indian flag along with a message on the home page. The hacker's message, posted on Sunday, read, "Just because we are silent and we don't react doesn't mean didn't notice." On Thursday, Indian hackers brought down Nepali government websites and posted their messages asking Nepal to back off following a dispute arising after the issuance of a new political map by Nepal. A government website operated by the Nepal National Library was hacked. However, claiming of CAAN website has thrown everybody into alert as aviation authority's official page may contain some very relevant data that may have been compromised.
The amount of plastic waste generated during the coronavirus lockdown has surged by 15% in Thailand, local media reported, citing the Pollution Control Department. Thailand, among the world's top five countries choking the oceans with plastic, has sought to clamp down on single-use plastic bags this year. Bangkok's plastic waste has soared 62% in volume in April, as more people rely on home deliveries, according to data from Bangkok Metropolitan Administration.
LG Electronics' Polish unit came under fire Sunday for running a video advertisement on social media that many claimed as inappropriate. In one of the videos posted on LG Poland's official TikTok account, an old man uses LG Electronics' V60 ThinQ dual screen smartphone to take photos of a young woman in front without her consent. Noticing the shutter sound, the woman turns around and grabs the phone only to find the old man's selfies. She apologizes to the old man and return the device, but the old man swipes left to see several additional photos he took of the woman's legs. A frame accessory allows a single-screen smartphone to have a connection for a second screen equipped with more cameras.
In South Korea, the women's population overtook the men's population 58 months ago. In addition, female seniors residing alone far outnumber male seniors. In April, the average age for Korean women topped 44 for the first time in history, according to data held by the Ministry of Interior and Safety. They are older by 7 or 8 months than a year earlier, when the figure posted 43.4.
Authorities say a third of Islamic State fighters who left Germany for Syria have since returned. Germany is taking a "holistic approach" in dealing with ex-jihadi fighters, including deradicalization and reintegration. "Security authorities obtained knowledge that they actively engaged in combat in Syria and Iraq or have completed apprenticeships to this end," the ministry told the DPA news agency. "These people remain under police and judicial investigation."
Sun Activity
Sunspot number: 0
Spotless Days
Current Stretch: 23 days
2020 total: 114 days (78%)
2019 total: 281 days (77%)
Strongest EQ in Europe M4.3 Crete, Greece
Strongest EQ in North America M3.9 Oklahoma
Strongest EQ on the Planet M5.9 Southern Mid-Atlantic Ridge
2nd Strongest EQ on the Planet M5.8 New zealand
Deepest EQ M4.6 208 km Bolivia
News Burst 25 May 2020 Bonus Img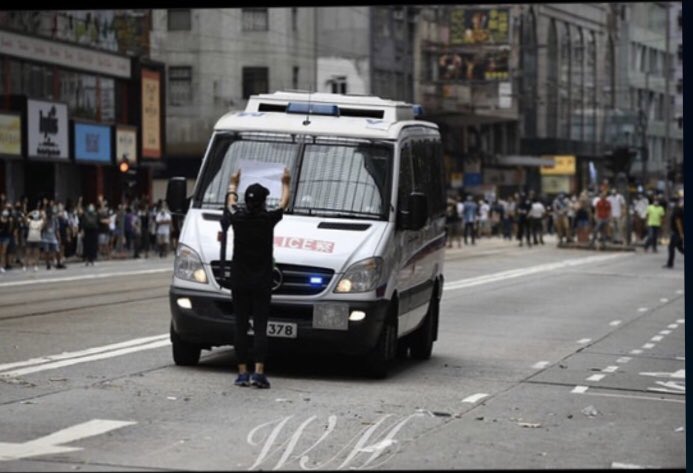 News Burst 25 May 2020 Bonus VIDEO
Revenge Of Buffalo
And credit goes to the buffalo for teaching those beasts a good lesson.
News Burst 25 May 2020 Bonus VIDEO
"This particular black hole, which is roughly 30 billion times the mass of our Sun, is one of the biggest ever detected and on the upper limit of how large we believe black holes can theoretically become, so it is an extremely exciting discovery."
"Z 229-15 is one of those interesting celestial objects that, should you choose to research it, you will find defined as several different things."
The report explored the idea of the Gateway Process, a classified system that enables anyone to travel through space and time using their consciousness.
Clicks on the Ads Keep Us Alive ✨
Dice
God does not play dice with the universe.
Albert Einstein
2023 Server & Site Tech Support 4200 €

25%

25%
Support Disclosure News Italia
We are working hard, and every day, to keep this blog. Like you we are fighting for the truth. If you want to work with us you are welcome, please email us! The blog costs are at our expense, advertising reimburse us very marginally so if you like our work and find it useful buy us a coffee clicking the donation button below that will direct you to your PayPal. We need the help of people like you!
Bitcoin & Cryptocurrencies Donation
1M9dohWnHBwNLSPd6afRaJackrw6wK9bxY