Clicks on the Ads Keep Us Alive 😊
News Burst 23 July 2021 – Featured News
The Chinese government will not take part in a second phase of the WHO's probe into what caused the pandemic, Zeng Yixin, deputy head of China's National Health Commission, said on Thursday. The senior health official said at a press conference in Beijing that he was "surprised" to see research into the lab leak theory – which was initially dismissed by the WHO as highly unlikely – as a listed objective for the organization's proposed second visit to Wuhan and other locations in China.
A bizarre and dramatic piece of performance art was staged in Russia's second city, St. Petersburg, last week, featuring men dressed as tech tycoons chasing and gagging three young women with the logos of major online platforms. Three figures dressed respectively as Facebook founder Mark Zuckerberg, Twitter CEO Jack Dorsey, and Sergey Brin, the co-founder of Google, which owns YouTube attack three women, whose mouths have been grotesquely fitted with ball-gags featuring the symbols of Facebook, Twitter, and YouTube. One of the activists who staged the performance, Maria Rein, said the rationale behind the protests was to highlight the fact that "violence against freedom of speech occurs publicly all the time, without any hesitation, in front of everyone."
CIA Director William Burns recently selected the intelligence officer, who has not been identified, to lead a task force to investigate the unexplained symptoms, the Journal reported on Wednesday, citing "current and former officials familiar with the matter." While its cause remains unknown, the "Havana syndrome" has affected up to 200 Americans since it was first detected at the US Embassy in Cuba in 2016, US officials claimed on Tuesday. They said nearly half of the reported cases had involved CIA officers or their relatives, while the others were divided between Pentagon and State Department personnel. A range of symptoms have been linked with the ailment, including dizziness, cognitive problems, nausea, fatigue, and severe headaches.
Musician Eric Clapton said he would cancel shows at places that discriminated against the unvaccinated. Saying he felt "honour-bound to make an announcement of my own," after PM Boris Johnson announced the vaccine passes on July 19, Clapton said he would "not perform on any stage where there is a discriminated audience present. Unless there is provision made for all people to attend, I reserve the right to cancel the show."
Under a revamp of the UK's Official Secrets Act, journalists could be treated like spies for reporting on matters of public interest, and face lengthy prison sentences. A jail cell could be waiting for hacks and sources behind, for example, The Sun's exposure of Health Secretary Matt Hancock's affair with an aide. Fresh proposals being considered by the Home Office could increase a jail sentence for sharing this sort of material from two years to 14. "We do not consider that there is necessarily a distinction in severity between espionage and the most serious unauthorised disclosures," says the consultation document.
A court in Connecticut has sentenced a notorious veteran Russian cybercriminal to time served after a 15-year career of compromising thousands of computers around the world. The man, known as the 'Spam King,' will now go free. Peter Levashov was detained in Spain in 2014 at the request of the Americans and extradited to the United States in February 2018. Later that year, he pleaded guilty to causing intentional damage to a protected computer, conspiracy, wire fraud, and aggravated identity theft. On Tuesday, despite prosecutors asking for at least 12 years, he was sentenced to 33 months – the time he had already spent behind bars. According to Judge Robert N. Chatigny his punishment had been severe enough.
Navy sources told the newspaper Milenio that at least five armed men arrived aboard two speed boats at the Sandunga oil platform, located in the Bay of Campeche, in the south of the Gulf of Mexico, and owned by the company Goimar. They boarded the platform and stole tools, supplies, self-contained breathing apparatuses, camera-equipped diving helmets, diving suits, flippers, boots and workers' personal belongings.
The U.S. government on Wednesday extended the closure of land borders with Mexico and Canada to nonessential travel such as tourism through August 21 even as officials debate whether to require visitors to have received a CVD vaccine. The latest 30-day extension by the Department of Homeland Security (DHS) came after Canada announced on Monday it will start allowing in fully vaccinated U.S. visitors on August 9 for nonessential travel after the pandemic forced a 16-month ban that many businesses have called crippling.
The international team of astronomers found a star system about 8,000 light years from Earth. One of the stars in the system is the first known candidate in the Milky Way to produce a dangerous gamma-ray burst, among the most energetic events in the universe. The system, comprising a pair of scorchingly luminous stars, was nicknamed Apep by the team after the serpentine Egyptian god of chaos. One star is on the brink of a massive supernova explosion. The findings, published today in Nature Astronomy, are controversial as no gamma-ray burst has ever been detected within our own galaxy, the Milky Way.
House Democrats on Tuesday blocked a GOP bill which would require the Director of National Intelligence to declassify information related to the US government's investigations into the Wuhan coronavirus pandemic – and in particular, what role the Wuhan Institute of Virology may have played in the outbreak. House Democrats' vote against transparency comes just days after the World Health Organization urged China to cooperate with their second inquiry into the virus's origins, citing previous difficulty working with the communist regime when China refused to share raw patient data with the WHO during the first round of investigations.
News Burst 23 July 2021 – Bonus IMG
Vaquita Porpoise
The vaquita porpoise doesn't have a lot to smile about these days. Last week, Mexico officially abandoned its policy of maintaining a "zero tolerance" fishing zone that was implemented to protect the vaquita, of which fewer than a dozen are believed to remain. The federal government's decision to scrap a no-fishing zone in the upper Gulf of California will likely lead to the extinction of the critically endangered vaquita marina porpoise, according to two environmental sector professionals. Vaquita porpoise sacrificed for political gain.
News Burst 23 July 2021 – Bonus IMG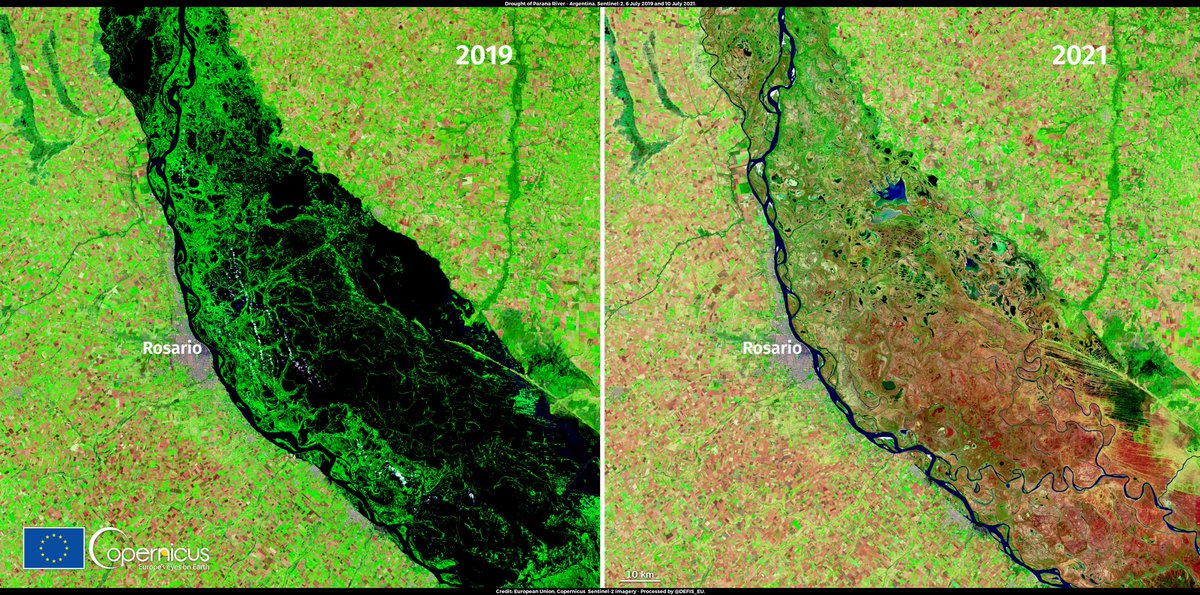 The Other Side Of The Planet
[Rain "Moved" To The Other Side Of The Planet] Record droughts plague Argentina, Brazil, Mexico, and Paraguay, threaten crops, water reserves, and economic recovery. Concentrating on Argentina, water levels on the Parana River are at 77 years lows. The river is a major transport route for agricultural exports and a source of drinking water, irrigation, and energy. About 80% of the country's farm exports flow from ports along the Parana River. If shipping vessels can't traverse the waterway, then farm goods would be landlocked.
News Burst 23 July 2021 – Bonus Video
Prop 47
[Unreal] California – Thanks to Prop 47 thefts under $950 will not be prosecuted, so cops will not bother showing up.
News Burst 23 July 2021 – Bonus Video
Prop 47
[Unreal] California – Thanks to Prop 47 thefts under $950 will not be prosecuted, so cops will not bother showing up.
News Burst 23 July 2021 – Bonus Video
Longview TX 6/26/15
When a Craft flashes with a different color, it's signaling to the Mothership that they want to return. It's part of a Fleet that has separated for a specific mission. The Craft gets a signal to go to another location and wait for instructions. ~ Kabamur
News Burst 23 July 2021 – Bonus Video
News Burst 23 July 2021 – Earthquakes
Earthquakes Last 36 Hours – M4 and Above
News Burst 30 November 2021News Burst 30 November 2021 - Get The News! By Disclosure News.Clicks on the Ads Keep Us Alive 😊 News Burst 30 November 2021 - Featured News Making his case in a fresh interview, Roger Stone accused top officials at the FBI of...
Clicks on the Ads Keep Us Alive ✨
Dream
When we are awake, we sleep. When we sleep, we dream. When we dream, we live.
Carl Gustav Jung
2022 Server & Site Tech Support 4200 €

47%

47%
Support Disclosure News Italia
We are working hard, and every day, to keep this blog. Like you we are fighting for the truth. If you want to work with us you are welcome, please email us! The blog costs are at our expense, advertising reimburse us very marginally so if you like our work and find it useful buy us a coffee clicking the donation button below that will direct you to your PayPal. We need the help of people like you!
Bitcoin & Cryptocurrencies Donation
1M9dohWnHBwNLSPd6afRaJackrw6wK9bxY