News Burst 23 August 2020
Clicks on the Ads Keep Us Alive 😊
News Burst 23 August 2020 – Featured News
Hillary Clinton "gifted" a prestigious job in the Obama State Department to the nephew of Ghislaine Maxwell, according to OK! Magazine – and whose employment was confirmed by the Daily Beast. Alexander Djerassi, the son of Maxwell's sister Isabel, went from working on Hillary Clinton's 2008 Presidential campaign, to a "very powerful and prestigious position" within the state department, working under Clinton in charge of the Bureau of Near Eastern Affairs. He returned to Clinton's 2016 campaign, according to the Beast. "Secretary Clinton gave Alex a job in one of the most sensitive areas of Obama's executive apparatus," an anonymous source told OK!. A year before Mr. Djerassi's appointment, his aunt's ex-boyfriend, Epstein, pleaded guilty to a state charge (one of two) of procuring for prostitution a girl below age 18 and was sentenced to 18 months in prison. What's more, during his tenure at the State Dept., Maxwell attended Chelsea Clinton's wedding to Marc Mezvinsky in July 2010.
The sixth-smallest country in the world, Liechtenstein currently wants to reclaim territory more than ten times the current size of the principality, which has an area of just 160 square kilometres. The Principality of Liechtenstein has announced legal action for the return of a swath of Czech territory that was confiscated from the micro Alpine state's former ruling family at the end of the Second World War. Earlier this week, Liechtenstein lodged a formal complaint with the European Court of Human Rights (ECHR) alleging "disregard" of its sovereignty by Prague over the return of almost half a million acres of land. The land claimed by the principality includes some of Central Europe's greatest castles and palaces, which are on UNESCO's World Heritage Sites' list, such as the neo-gothic Lednice Castle.
A cargo plane carrying food, motorbikes and cash has crashed shortly after takeoff from the airport in the South Sudanese capital of Juba. Witnesses reported seeing several bodies. The Antonov An-26 aircraft was travelling to the city of Aweil in the northwest of the country. Juba Airport Director Kur Kuol Ajieu told that eight people were on board the plane, but he had no information as yet about the casualties. Witnesses told the agency they saw six bodies, and one person was rushed to a hospital. Meanwhile, Xinhua reported that as many as 17 people may have been killed. Aijeu told the aircraft was carrying motorbikes and food, as well as money to pay the salaries of NGO workers. The Aviation Herald website also reported that the plane was loaded with cash intended for "wages." A witness told the media that people on the ground rushed to collect the money scattered across the wreckage.
'LGBT ideology' is hell-bent on promoting euthanasia, pedophilia, zoophilia and cannibalism, according to Poland's new foreign minister. Gay rights will probably be an awkward topic for small talk during his visits to Brussels. On Thursday, Zbigniew Rau joined the Polish government as the new head of national diplomacy. The appointment raised quite a few eyebrows in the country, considering that the politician has virtually no background in the diplomatic service. Instead, he has a record of expressing controversial opinions, including denouncements of "LGBT ideology" for promoting an anti-Christian "civilization of death" – both terms being widely used in Polish conservative circles.
Municipal council in Hidalgo, Mexico, decided kids shouldn't be barred from bullfights and cockfights, municipal council members decided Thursday. An initiative to bar minors from the fights due to the violent nature of the events was rejected by a vote of 11 to 5. The Mexican Bullfighting Association applauded the proposal's defeat.
Players of Microsoft's new Flight Simulator game are reportedly flocking to Jeffrey Epstein's private island in Little St James, US Virgin Islands, where the financier allegedly hosted Bill Clinton and Prince Andrew and abused multiple victims. Microsoft's game gives players the option to fly from an array of airports around the world past detailed cityscapes, including Epstein's Caribbean estate known as 'pedophile island'. YouTubers and Reddit users have been discussing how to find the island, but it's unclear how many gamers have either visited the island virtually or are trying too. And while players can check out the island using the simulator, the simulation doesn't appear to be a perfect recreation. In the game, there appears to be a building in the same spot where a domed structure should be, but it is designed differently. It's unclear if the creators deliberately removed the building or if it's a glitch in the game.
Prince Andrew's long friendship with disgraced financier Jeffrey Epstein was "his mark to Prince Charles that he was not yet king", a royal expert has claimed. Yet, reports have since claimed that it was Charles who pushed the queen to cut her favourite son off from his £249,000 annual allowance and remove him from the public eye. Nigel Cawthorne, author of the recently published bombshell biography 'Prince Andrew, Epstein and the Palace', also told that the tensions between the brothers had been brewing for years – and that Andrew's Epstein friendship was the tip of the iceberg. Andrew's representatives declined to comment on the claims. The Duke of York has been criticised for his friendship with the family of Libyan dictator Colonel Gaddafi, earned the nickname of 'Airmiles Andy' due to his £260,000 travel expenses and had a reputation for being a party prince, which led to his other nickname of 'Randy Andy'. An acquaintance told Vanity Fair last year that they had tried to persuade the royal to end the association with Epstein. He explained: "After Jeffrey was convicted, I phoned Andrew and told him: 'You cannot have a relationship with Jeffrey.' He said: 'Stop giving me a hard time. You're such a puritan.' From there, our conversation descended into a screaming match and finally Andrew said: 'Leave me alone. Jeffrey's my friend. Being loyal to your friends is a virtue. And I'm going to be loyal to him.'"
Syria's permanent representative to the United Nations, Dr. Bashar al-Jaafari, called on the international organization to intervene to end the suffering of the residents of the Syrian city of Hasakah as a result of Turkish authorities' decision to obstruct the water supply to over 1 million people. In a phone call with the Secretary-General of the United Nations, Antonio Guterres, Dr. Al-Jaafari briefed him on the tragic situation in the city of Hasakah and its environs, as a result of the Turkish regime's move to shut off the water supply from the Alouk station. The armed factions loyal to Turkey had stopped pumping water from the Alouk station (the only drinking water source for the city of Hasakah and its suburbs) near the city of Ras al-Ain under its control, since August 13, while several areas in Hasakah were suffering days before that from a water crisis as a result poor pumping. According to the Syrian Arab News Agency (SANA), the Syrian government had installed several tanks to alleviate the suffering of the people of northeast Syria "as a result of the Turkish occupation forces and their terrorist mercenaries continuing to commit the crime of cutting water to more than a million civilians in Al-Hasakah for the ninth consecutive day."
Vice President Mike Pence entered into a heated exchange with CNN's John Berman over the QAnon conspiracy theory Friday. Berman first asked the vice president about recent comments President Donald Trump made at the White House, in which he stopped short of outright condemning the conspiracy theory. "The president said they love America," Berman stated of Trump's remarks. "How do those beliefs embody a love of America?" "You said the president seemed to embrace that. I didn't hear that, " Pence responded. "I heard the president talk about he appreciates those who support him."
News Burst 23 August 2020 – Bonus IMG
Iceland
"Mysterious creature" spotted near the Dettifoss waterfalls.
News Burst 23 August 2020 – Solar Activity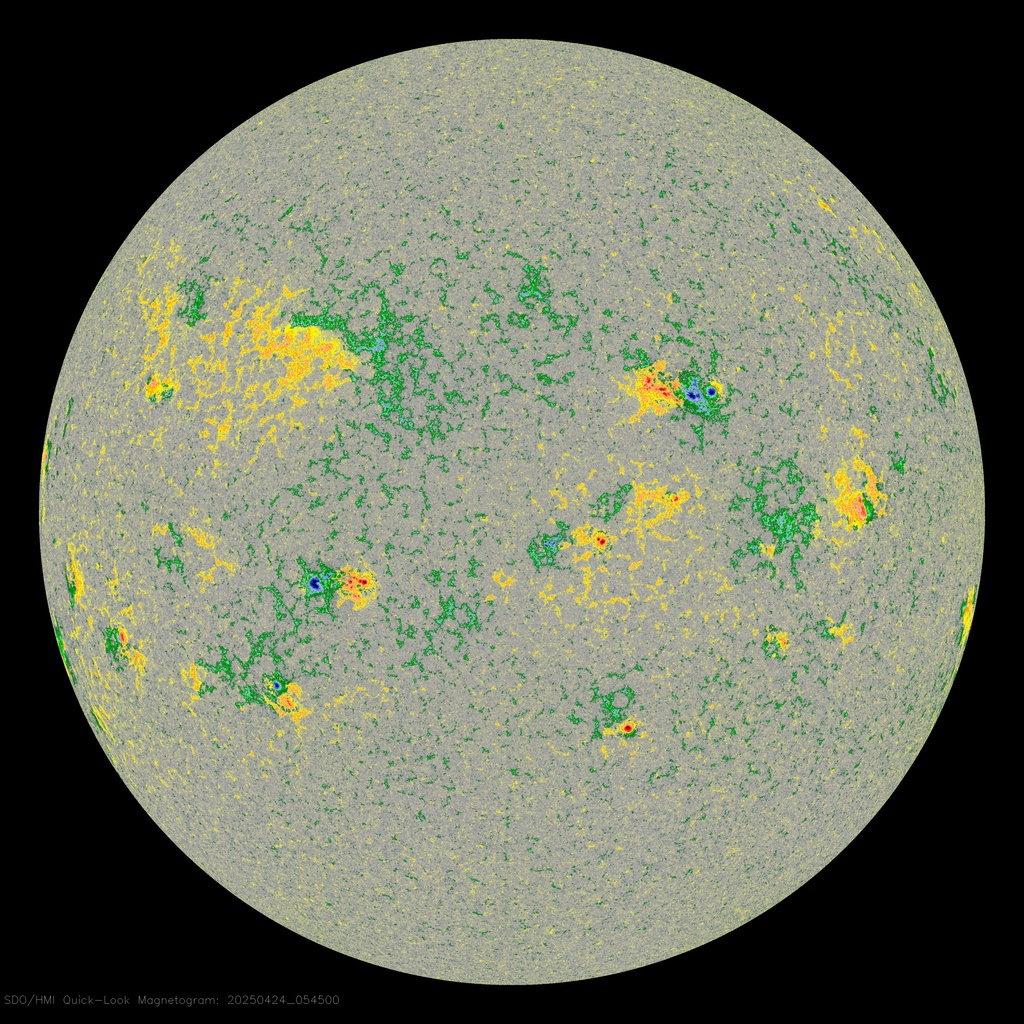 Sunspot number: 0
Current Stretch: 2 days
2020 total: 158 days (67%)
2019 total: 281 days (77%)
News Burst 23 August 2020 – Active Weather
Severe Tropical Storm Bavi
Position NE of Taiwan – Wind 55-80 kts – 990 hPa – Moving NE slowly – Intensifying
Tropical Storm Laura
Position Santo Domingo – Wind 45-55 kts – 1003 hPa – Moving W-NE 14 kts – Intensifying from Aug. 25
Tropical Storm Marco
Position W of Cuba – Wind 55-65 kts – 994 hPa – Moving N-NW 11 kts – Intensifying
News Burst 23 August 2020 – Earthquakes
Europe – M4.5 Greece
---
Atlantic – M6.0 Mid-Atlantic Ridge
---
Africa – M2.5 Canaries Islands
---
North America – M4.6 Alaska
---
Central America – M4.7 El Salvador
---
South America – M4.2 Central Chile
---
Asia – M5.5 Sumatra, Indonesia Indonesia
---
Pacific – M5.3 Izu Islands
---
Deepest EQ – M4.4 547 km Fiji 
Movements in The Pacific
Here we see the movements from M3.8 and above that occurred after the deep earthquake of M7 in Indonesia on 21 August. As expected, we see a multitude of earthquakes along the main transit lines of the seismic waves. Two shocks on the M4 in Australia stand out as for Dutch forecast, as well as the two new deep shocks in the area of Fiji and Tonga at a depth of over 500 km and the M4.3 shock in North Afghanistan at a depth of 200 km. Even at the antipodes we see movement with an M6 in the Mid-Atlantic Ridge.
As the deep EQ push is renewed we will likely continue to see many more earthquakes on the M5, we are still on the third day of the 7-10 required to release the total force of the deep M7 shock.
Earthquakes Last 24 Hours – M4 and Above
"After the preliminary investigation entrusted by the pope to Father Jacques Servais, whose conclusion was that there are no elements to start a trial and that there is not sufficient evidence to open a canon investigation for sexual assault by cardinal Ouellet."
Kevin Brock, who served as FBI assistant director for intelligence under former Director Robert Mueller, explained that search warrants typically require "a level of specificity."
"A political transformation is currently underway in the United States, one in which the Democratic establishment is on the verge of controlling all levers of power – from academia, to media and social media to, most ominously, the federal agencies tasked with investigating American citizens and carrying out arrests."
Clicks on the Ads Keep Us Alive ✨
Zen
I have lived with several Zen masters -- all of them cats.
Eckhart Tolle
2022 Server & Site Tech Support 4200 €

77%

77%
Support Disclosure News Italia
We are working hard, and every day, to keep this blog. Like you we are fighting for the truth. If you want to work with us you are welcome, please email us! The blog costs are at our expense, advertising reimburse us very marginally so if you like our work and find it useful buy us a coffee clicking the donation button below that will direct you to your PayPal. We need the help of people like you!
Bitcoin & Cryptocurrencies Donation
1M9dohWnHBwNLSPd6afRaJackrw6wK9bxY