Clicks on the Ads Keep Us Alive 😊
News Burst 23 April 2020
A group of over 100 MPs and Peers have called on the UK government to prepare some form of recovery Universal Basic Income (UBI) to protect citizens from the impending financial crisis resulting from the coronavirus pandemic. The group, which includes signatories from Labour, Liberal Democrats, Green Party, Scottish National Party, Plaid Cymru (the party of Wales), and Northern Ireland's Social Democratic and Labour Party, claims that "84% of the public now support the introduction of a UBI" in addition to "support from seven parties across all four nations."
Having gone through three months of tense testing for exceptional precision, ESA (European Space Agency) planet hunter CHEOPS, which stands for Characterising ExOPlanet Satellite, is ready to comb outer space for heavenly bodies outside – and far away from – our solar system. In March, the cutting-edge space telescope began looking at well-known star systems: for instance, the last two weeks were spent observing two stars that are known to host exoplanets.
Kim Jong-un's younger sister, who is currently first vice-department director of the ruling Workers' Party is believed to have been slowly but surely ascending through the party ranks for the past few years, and has recently been seen by her brother's side at key political gatherings. Rumors say that North Korea has been drawing up a contingency plan overseeing the transfer of power to Kim Jong-un's younger sister, Kim Yo-jong, in the event of an emergency. The report said that the North Korean Workers' Party Central Committee had decided at an internal plenary meeting late last year that should Kim Jong-un die or be rendered unable to govern the country, Kim Yo-jong should take over.
Spanish security services have arrested a top-tier Islamic State militant, who'd sneaked into the country after waging jihad in Syria and Iraq. The fugitive and his accomplices tried to blend in by wearing compulsory face masks. Police and intelligence agents forced entry into an apartment rented by the terrorism suspect and two of his accomplices in the province of Andalusia on Wednesday, Spain's interior ministry revealed. The militant, said to be of Egyptian nationality, had somehow managed to illegally cross into Spain by sea, it emerged. Without disclosing his name, the ministry said he was "one of the most wanted terrorists in Europe, both because of his criminal record in Daesh [Arabic acronym for Islamic State/ISIL] and for the high danger he posed."
The CIA had a shot at taking down former Al Qaeda leader Osama bin Laden back in the 1990s, but was prohibited from doing so by order of then US President Bill Clinton, former agency station chief Bob Grenier revealed in the Showtime documentary "The Longest War". According to him, "lethal activity" against bin Laden was sanctioned only on the condition that it wouldn't result in his death, the former CIA agent clarified. "Our tribal contacts came to us and said, 'Look, he's in this location now. When he leaves, he's going to have to go through this particular crossroads'. [… T]hey proposed to bury a huge cache of explosives underneath those crossroads so that when his convoy came through they could simply blow it up. And we said absolutely not. We were risking jail if we didn't tell them that", Grenier said.
Having analysed the public appearances of US President hopeful Joe Biden, Norwegian psychiatrist Fred Heggen has noted an obvious congitive failure in his mental health, which may be a sign of worsening dementia. What began as minor episodes when Biden started his election campaign to become the Democratic presidential candidate – "forgetfulness, mischief, confusions, gaffes, and aggression" – has worsened "at galloping speed", Heggen noted in an opinion piece published by Nettavisen. In the piece called "Why Democrats are rallying behind a possibly demented candidate?" Heggen pointed out that Biden is now largely screened from contact with the media and the public. When he appears, the speech lasts a maximum of 10 minutes. Biden is either instructed via an earpiece or reads the text on a teleprompter. No questions from the press are allowed. The few times Biden took part in an actual debate, he struggled with impaired concentration, memory loss, and sudden blocks of thought, he said. [Think HRC]
The default mailing app pre-installed on millions of iPhones and iPads has been found vulnerable to two critical flaws that attackers are exploiting in the wild, at least, from the last two years to spy on high-profile victims. The flaws could eventually let remote hackers secretly take complete control over Apple devices just by sending an email to any targeted individual with his email account logged-in to the vulnerable app. According to the researchers, both flaws existed in various models of iPhone and iPad for the last 8 years since the release of iOS 6 and, unfortunately, also affect the current iOS 13.4.1 with no patch yet update available for the regular versions.
Afghanistan says it has released another 71 Taliban prisoners in a further step toward bringing the two sides together to negotiate a peace settlement.
Afghan officials say 19 pro-government forces have been killed in Taliban attacks in the northern province of Takhar. The Taliban militants attacked local forces operating under the command of the Afghan National Army in Khwaja Ghar district from several directions overnight. The Defense Ministry said the attacks had been repulsed and that the Taliban had suffered casualties. The Taliban did not immediately comment on the assaults.
The prices of actual barrels of multiple crude streams in Europe, Asia and Africa have plunged to as little as $5 a barrel, dragging down the entire physical oil market and increasingly distressing major producers. The slide is a sign of how far refinery demand has fallen. Plants from Portugal to Italy and the U.S. have shut down since the crisis began as their storage tanks are full. Consumption of some oil products in France as fallen by as much as 95% since the coronavirus pandemic began. Total SA said recently that it might not be able to keep its refineries open for another month.
The Mekong River Commission has said that a new study blaming the drought which struck Mekong countries last year on Chinese dams is 'premature,' and that more evidence is necessary. "Our preliminary analysis, using rainfall data from 2008 to 2019 and observed water flows, showed that the 2019 drought was due largely to very low rainfall during the wet season with a delayed arrival and earlier departure of monsoon rains, and an El Nino event that created an abnormally higher temperature and higher evapotranspiration," the commentary note reads. "In 2019, the monsoon rains began almost two weeks late and stopped about three weeks earlier than usual," it added. "The basin lost about five weeks of rain and only received about 75% of rainfall as compared to previous years."
Attorney General William Barr said there is nothing stopping the Justice Department from announcing indictments from U.S. Attorney John Durham's investigation during the election season, as none of the presidential candidates are under review. Barr made the comments during a radio interview where he was asked about potential guidelines affecting Durham's investigation that required the U.S. attorney to announce indictments or close his investigation prior to the 2020 presidential election. "As far as I'm aware, none of the key people that, whose actions are being reviewed at this point by Durham, are running for president," Barr said.
President Donald Trump responded to reports on North Korean dictator Kim Jong Un's health. On Tuesday, reports citing anonymous sources claimed Kim was gravely ill following surgery. "We don't know" his status, Trump told reporters during a daily briefing on the CCP virus pandemic. "I wish him well, because if he's in the kind of condition the reports say, that's a very serious condition," Trump said, without confirming recent reports about his health.
Sun Activity
Solar wind remains fast but the density of the stream has dropped out. Geomagnetic conditions remain calm amidst the weaker solar wind condition.
Sunspot number: 0
Spotless Days
Current Stretch: 17 days
2020 total: 87 days (77%)
2019 total: 281 days (77%)
Strongest EQ in Europe M3.3 Rodhos, Greece
Strongest EQ in North America M3.7 California
Strongest EQ on the Planet 5.0 Gulf of Aden
Deepest EQ M4.4 416 km Izu Islands, Japan
News Burst 23 April 2020 Bonus Img
Comet ATLAS and Starlink Satellites
News Burst 23 April 2020 Bonus Img
Great Awakening
In the last days – before the SHIFT to non-duality – a Great Awakening will take place, which will activate clairvoyant abilities in those of the Light, to allow greater intuition, visions and direct communications with Elohim.
This is where we are now.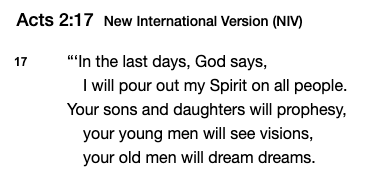 News Burst 23 April 2020 Bonus VIDEO
Language has become the main terrain on which the culture wars sweeping the Western world are played out.
NATO's newly released space doctrine expands on the alliance's 2019 Space Policy – which recognised space as a new "operational domain", alongside air, land, sea, and cyberspace – and vows to help make its members' space capabilities compatible and interoperable.
Using drones equipped with these lidars, the archaeologists managed to pierce through the thick foliage of the Peruvian jungle and detect the structures buried near of the ceremonial site Chachabamba.
Clicks on the Ads Keep Us Alive ✨
Heart
Your vision will become clear only when you can look into your own heart. Who looks outside, dreams; who looks inside, awakes.
Carl Jung
2022 Server & Site Tech Support 4200 €

52%

52%
Support Disclosure News Italia
We are working hard, and every day, to keep this blog. Like you we are fighting for the truth. If you want to work with us you are welcome, please email us! The blog costs are at our expense, advertising reimburse us very marginally so if you like our work and find it useful buy us a coffee clicking the donation button below that will direct you to your PayPal. We need the help of people like you!
Bitcoin & Cryptocurrencies Donation
1M9dohWnHBwNLSPd6afRaJackrw6wK9bxY