News Burst 22 November 2020
Clicks on the Ads Keep Us Alive 😊
News Burst 22 November 2020 – Featured News
The Federal Trade Commission and a bipartisan group of dozens of state attorneys general are in the final stages of filing one or more major antitrust complaints against Facebook Inc FB.O in early December. FTC staff undertaking a probe of the company has recommended to commissioners that they sue the social media company in federal court, which would allow the group of states, led by New York, to join the lawsuit. As many as 41 states may sign on to the lawsuit, three sources said. Following news reports on the Facebook investigation, New York Attorney General Letitia James said in a statement: "We don't comment on the details of an ongoing investigation, but as we have said before, we will continue to use every investigative tool at our disposal to determine whether Facebook's actions stifled competition, reduced choices, or put user data at risk."
SpaceX founder Elon Musk has revealed his plan to colonise the neighbouring planet Mars. In a series of tweets, Musk spoke about how humans will inhabit the red planet initially. Elon said that the first human colony on Mars will be built using "glass domes". He has also said that he hoped to populate Mars with a million people by 2050. To make the planet more habitable for human beings, Elon has proposed the process known as terraforming. The 49-year-old businessman said that within his lifetime, humans might develop into a spacefaring civilization, discovering old generation's ruins.
North Korean leader Kim Jong Un's half-nephew was reportedly taken into CIA custody after disappearing three years ago at Amsterdam's Schiphol airport. Kim Han Sol disappeared in 2017 after arriving in the Netherlands from Taiwan. A new report from the New Yorker suggests that it was the CIA which effected the escape — and in whose custody Kim Han Sol and his family remain. Kim Han Sol is the son of Kim Jong Nam, the elder half-brother of Kim Jong Un. Before he fell out of favor with the dynasty, in part due to years living abroad and exacerbated by the international ridicule of a failed attempt to go to Tokyo Disneyland using false Dominican Republic passports, according to the Washington Post, Kim Jong Nam was considered the rightful heir to the dynasty as Kim Jong Il's oldest son. In 2017 Kim Jong Nam was poisoned in a Malaysian airport with a lethal nerve agent.
George Soros claims he has buyer's remorse about his investment in Palantir — even though he's kept his lucrative stake through some of the secretive Silicon Valley firm's biggest controversies. The billionaire's eponymous fund revealed last week that it owns more than 18 million Palantir shares amounting to a roughly 1 percent stake in the data-mining company that was co-founded by libertarian tech tycoon Peter Thiel. Soros' firm, Soros Fund Management, "made this investment at a time when the negative social consequences of big data were less understood," Soros said in a statement on Tuesday, adding that the fund "would not make an investment in Palantir today" and will continue to sell its shares "as permitted."
Tehran achieved a major breakthrough with its space programme in April, launching the Noor-1 (lit. 'Light-1') military satellite into orbit. US Chief of Space Operations Gen. Jay Raymond derided the spacecraft as a mere "tumbling webcam in space". However, in July, Iran released detailed satellite images of the largest US base in the Middle East. The Deputy Defence Minister Brig. Gen. Qassem Taqizadeh said these efforts were aimed at "thwarting the enemy's electromagnetic onslaught" and ensuring the operation of sophisticated and effective Iranian air defences. In late September, the Revolutionary Guard inaugurated a new National Aerospace Park in Tehran, showing off the Middle Eastern nation's advances in missile, rocket, radar, engine, defence electronics, drone and satellite technologies.
They can crawl, walk and roll – tiny robots developed by a team of scientists at City University of Hong Kong make good candidates for biomedical applications. A group of researchers led by Shen Yajing have proposed to coat mili-robots with a composited agglutinate magnetic spray, in order to be able to control them and their movement in the human body using magnets. "With biocompatible components and side effects from its disintegration negligible, it makes a good candidate for biomedical applications" says Xinyu Wu at Shenzhen Institute of Advanced Technology. The full study by the researchers of the City University of Hong Kong, "An agglutinate magnetic spray transforms inanimate objects into millirobots for biomedical applications" has been published on 18 November.
The UK's newly announced Space Command is likely to pick up a number of projects already begun with its creation in mind and to partner closely with the US Space Force as part of a larger military confrontation with Russia and China in space. On Wednesday, UK Prime Minister Boris Johnson announced the creation of the British Space Command as part of the commonwealth's biggest defense expansion since the end of the Cold War. The news comes less than a year after the US established its own US Space Force (USSF) as a new branch of the US military, ostensibly in response to the growing space capabilities of Russia and China.
Victims of Jeffrey Epstein want Joe Biden to pursue Prince Andrew "aggressively" and force him to cooperate with the sex-abuse probe. The Duke of York, 60, has still not spoken to US authorities investigating the crimes of his former friend and paedophile Epstein. Lawyer Lisa Bloom, who represents five of the millionaire's victims, told the Mirror: "We hope that President-Elect Biden will pick a strong new Attorney General who understands the history of this case."
Pilots Draw Giant "Sky Penis" In Support For Russian Footballer After Scandal. Two Russian Pobeda Airlines pilots are under investigation after they "chose a ballsy flight path" to show their support for Russian footballer team captain Artem Dzyuba, by drawing a giant penis in the sky. Flightradar24 footage shows the Boeing 737-800 taking a quick detour from Moscow to Ekaterinburg on Nov. 11 to create a giant sky penis on flight radar maps. The Federal Air Transport Agency said it is investigating the incident to determine whether the pilots had clearance to conduct such maneuvers. .
"Super Emitters". According to the woke vernacular, that a term reserved for those frequent-flyers who a recent study found represent just 1% of the world's population yet who have caused half of aviation's carbon emissions in 2018. According to a study by Stefan Gössling at Linnaeus University in Sweden, only 11% of the world's population took a flight in 2018 and 4% flew abroad, and predictably US air passengers have by far the biggest carbon footprint among rich countries. Its aviation emissions are bigger than the next 10 countries combined, including the UK, Japan, Germany and Australia, the study reports (it wasn't clear why China was excluded). On average, North Americans flew 50 times more than Africans in 2018, 10 times more than those in the Asia-Pacific region and 7.5 times more than Latin Americans. Europeans and those in the Middle East flew 25 times further than Africans and five times more than Asians. 
Privileged Attack
Illuminati Card Game
News Burst 22 November 2020 – Bonus IMG
​Instagram
Vatican Investigates How Pope Francis' Instagram 'Liked' Brazilian Model's Booty Pic. The officially verified @Franciscus account removed the Instagram "thumbs up" of the suggestive pic a full one day later. "The issue is currently being investigated in close contact with Instagram," a Vatican spokesperson said to AFP. The Vatican says it has a social media team which posts and generally updates the pope's Instagram and other social media accounts on his behalf.
News Burst 22 November 2020 – Bonus IMG
Spot
The virus pandemic is accelerating the trend of robots replacing humans in the workplace. One robot that is quickly being adopted by mega-corporations is Boston Dynamics' compact four-legged robot, called Spot. Ford Motor Company received the robot dog, equipped with five cameras to survey its Van Dyke Transmission Plant in Michigan. BP Plc has programed Spot to "read gauges, look for corrosion, map out the facility, and even sniff out methane on its Mad Dog rig." BP hopes Spot's ability to gather data on oil rigs will cut down human personnel throughout rigs located in the Gulf of Mexico.
News Burst 22 November 2020 – Bonus Video
Birmingham, AL – November 16, 2020
This looks like many small Crafts but it is 4 large Pleiadian Crafts with Partial Lights on as they move as One. They are actually Saucer Shape, but only the chosen Lights allow for viewing. This is very common to zig-zag, stretch or allow Creation of Shape among… Pleiadians within the Craft. Eventually they will split and go their separate ways, Exploring and Recording Data. At this Point the Signal will be given from the Mothership, and all will return. Neioh
News Burst 2 September 2020 – Solar Activity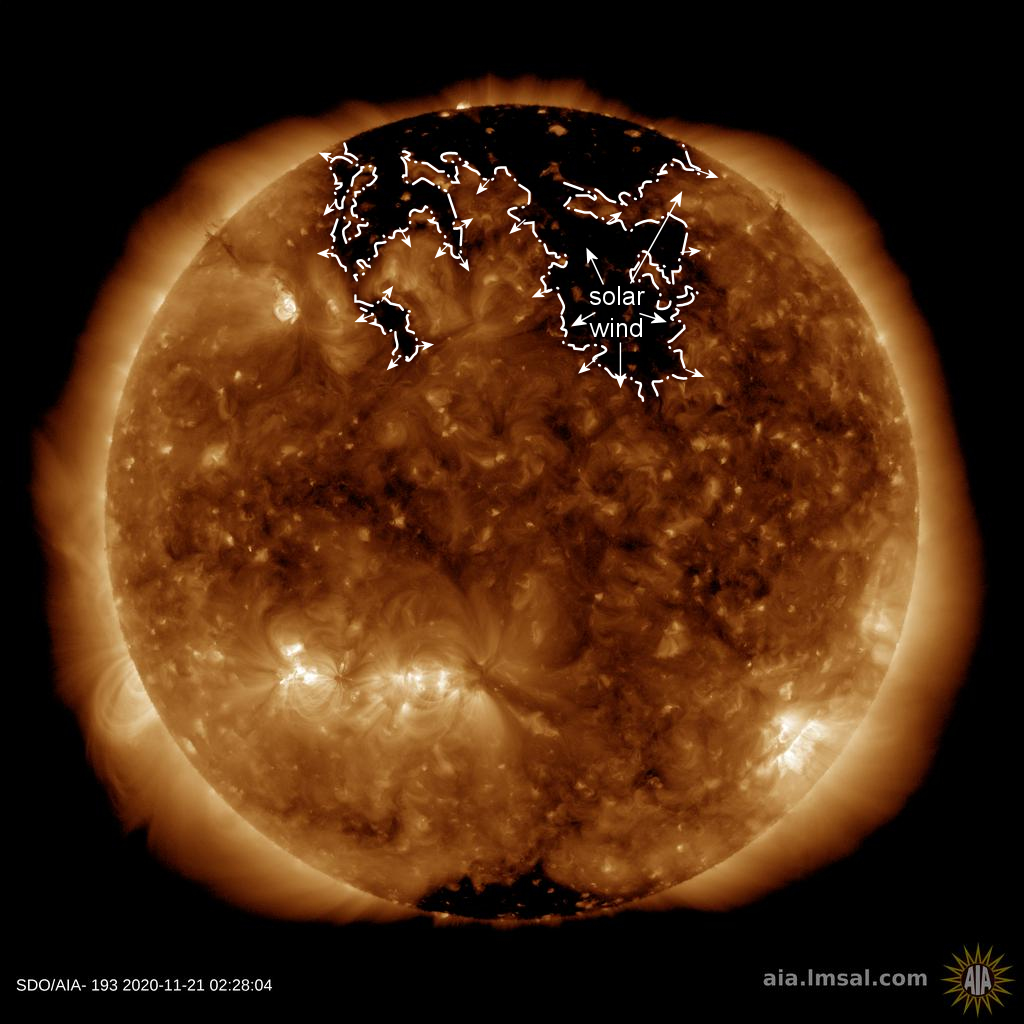 The Solar Wind Is Quickening
Earth is entering a stream of solar wind blowing faster than 450 km/s. The source: a northern hole in the sun's atmosphere.
Sunspot number: 0
Spotless Days
Current Stretch: 10 days
2020 total: 166 days (68%)
2019 total: 281 days (77%)
News Burst 22 November 2020 – Earthquakes
Earthquakes Last 36 Hours – M4 and Above
5.500.000.000.000 °C
Hottest manmade temperature, created by collision of lead ions in the Large Hadron Collider at CERN in Switzerland.
Yesterday, April 10th, the ESA-JAXA BepiColombo spacecraft buzzed Earth. At closest approach, the probe was only 12,700 km above our planet. This sequence of images was taken by one of the BepiColombo's MCAM selfie cameras.
The snow-capped Himalayas are now visible for the first time in 30 years for residents in India's north. The beautiful mountains are 200kms away but have not been visible for decades due to high pollution levels. – The Spanish government is working to roll out a Universal Basic Income as soon as possible, as part of a battery of actions aimed at countering the impact of the coronavirus pandemic, according to Economy Minister Nadia Calvino.
Italian soccer players have rejected taking a pay cut for the coronavirus emergency. On Monday Serie A agreed to a 30% cut for players and staff if the competition is not completed, and a one-sixth cut if it is. "It's a disgraceful and unacceptable proposal," said the vice president of players' association AIC, Umberto Calcagno. "They want to make the players alone pay for the possible damage caused by the crisis." [Hopefully will be the end of this football]
Clicks on the Ads Keep Us Alive ✨
Alone
It's better to be alone, rather than unhappy.
Whitney Houston
2021 Server & Site Tech Support 4200 €

92%

92%
Support Disclosure News Italia
We are working hard, and every day, to keep this blog. Like you we are fighting for the truth. If you want to work with us you are welcome, please email us! The blog costs are at our expense, advertising reimburse us very marginally so if you like our work and find it useful buy us a coffee clicking the donation button below that will direct to your PayPal. We need the help of people like you!
Bitcoin & Cryptocurrencies Donation
1M9dohWnHBwNLSPd6afRaJackrw6wK9bxY