Clicks on the Ads Keep Us Alive 😊
News Burst 22 July 2021 – Featured News
Morocco has denied accusations of involvement in spying on foreign officials using controversial Pegasus spyware and demands that the authors of the investigation provide evidence of their claims, Moroccan government said in a statement. "The Moroccan government completely denies the false accusations made against it without any basis, and challenges those who promote this campaign, in particular, the Amnesty International and the Forbidden stories coalition and those who support and defend them. Show at least some substantial evidence of your soap opera script ", the statement reads.
Scientists have found 28 viruses so far unknown to humans in samples of ice, collected from glaciers in the Tibetan Plateau, which have remained frozen for 15,000 years. The findings, published on 20 July in the journal Microbiome. In a press release, the study's lead author, Zhi-Ping Zhong, a researcher at Ohio State University's Byrd Polar and Climate Research Center, said that, "these glaciers were formed gradually and – along with dust and gases – many, many viruses were also deposited in that ice." For the study, researchers examined ice cores taken from the Guliya ice cap in western China in 2015. The cores were collected from altitudes of 22,000 feet above sea level. The scientists found that the ice was nearly 15,000 years old and had the genetic codes of 32 viruses trapped inside. Although four of the viruses could be identified, at least 28 were found to be novel.
A policewoman from Glasgow was leaving the station last Tuesday when she spotted a bright spooky object in the sky which she thought was "following her" throughout her late night journey and she became convinced it was a drone. According to a police source, the officer was "very alarmed and spooked" by her supposed follower and her bosses found her shaking in the police yard covered in a hood while trying to hide from the "drone" as she tremulously pointed to a bright object in the sky. It was then she was told it was Jupiter, a planet that is currently easy to see by sky gazers.
The UK Research and Investment (UKRI) has suspended its grants to microchip factory Newport Wafer Fab (NWF) at the direction of the British government after the company was sold to a Chinese-owned technology firm, it was revealed on Tuesday. Although Newport Wafer Fab was bought out by Netherlands-based company Nexperia, it has been detailed that the Dutch business is in turn owned by Wingtech, which happens to be a Chinese company backed by Beijing investors.
The 2020 cyberattack that compromised the accounts of high-profile politicians, celebrities, and corporations has now been linked to a 22-year-old British citizen. British man Joseph O'Connor was arrested by authorities in Estepona, Spain on Wednesday and "he is facing multiple charges, in connection with the July 2020 hack of Twitter that resulted in the compromise of over 130 Twitter accounts, including those belonging to politicians, celebrities and companies", the Justice Department said in a statement.
Hunter Biden's business dealing have repeatedly raised questions about possible conflicts of interest involving his father, Joe Biden during the latter's tenure as vice president and now president. The Bidens themselves deny being involved in unethical schemes allowing the younger Biden to profit from the elder's political clout. It is unclear from the emails if Joe Biden discussed using his extensive political ties for the benefit of this enterprise with Hunter. Joe Biden claimed in the past that he never discussed with Hunter his business affairs, but reports that have been surfacing over the past year have cast doubt on this statement.
Movie producer Harvey Weinstein is being extradited to California from a prison in New York in order to face trial for additional sex crime charges there, NBC New York reported on Tuesday. The New York Department of Corrections and Community Supervision inmate database lists Weinstein as "out to court," meaning that he is no longer being held in the facility so as to participate in court elsewhere. Weinstein is serving a 23-year prison sentence in New York after being found guilty on sexual assault and rape charges. He faces 11 more counts of sexual assault in Los Angeles County, California, in a case involving five women.
Florida's governor has sent fresh law enforcement resources to Texas to help law enforcement counter a wave of illegal visitors. Gov. Ron DeSantis has slammed Joe Biden's administration for a worsening migrant crisis along the southern border of the US, as he warned that he had learned from his state's personnel that Florida was the "ultimate destination" for many of the illegals. And, according to DeSantis, Biden's government was actually helping them get there. "When they [immigrants] get turned over to the feds, what the feds are essentially doing is giving them a bus ticket and letting them go where they want to go," DeSantis said.
"Some 56 percent of Americans think major technology companies should be regulated more than they are now, and 68% believe these firms have too much power and influence in the economy," a press release explaining the poll said. The latest survey represents a statistically significant increase of those who say there should be more regulation, up from 47 percent in June 2020, the release said. Increases in support for more regulation were recorded across most of the political spectrum, particularly among liberal Democrats, since PEW last asked the question in June 2020, the release added.
Foreign ministry spokesman Zhao Lijian said that the Chinese people had delivered a clear message in signing a petition, created by state-run news agency The Global Times, calling for a World Health Organization (WHO) investigation into the Fort Detrick biolab. In 2019, the US Centers for Disease Control and Prevention issued a "cease and desist order" to halt operations at the germ lab amid safety concerns. Zhao also cited a large-scale outbreak of e-cigarette disease in Wisconsin that same year.
Russia has launched a rocket carrying a multifunctional laboratory module, due to arrive at the International Space Station next week. Named 'Nauka,' it'll be attached to the satellite and become Russia's main scientific segment. The launch, which took place at Baikonur Cosmodrome on Wednesday afternoon, fired a Proton-M rocket into the sky, carrying the laboratory. Less than ten minutes after takeoff, Proton-M detached from the module, putting it into orbit. It is due to be docked to the Russian section of the ISS on July 29.
Saudi Arabia's state oil company acknowledged that some of its data is being held for ransom online. Aramco said it likely came from a third-party contractor, denying there's been any breach of its computer systems. The company confirmed to AP on Wednesday it "recently became aware of the indirect release of a limited amount of company data which was held by third-party contractors." The contractor was not identified, and it was unclear whether the data was obtained through hacking or leaking or some other way.
News Burst 22 July 2021 – Bonus IMG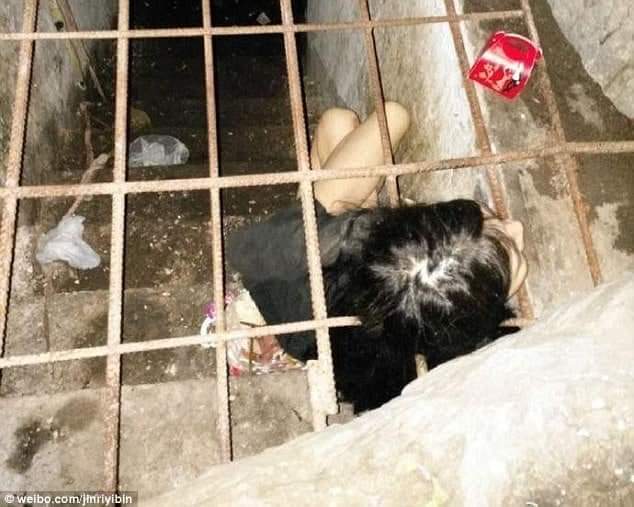 News Burst 22 July 2021 – Bonus IMG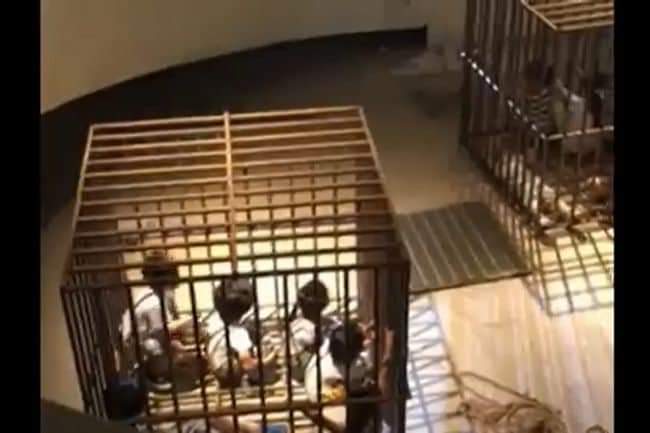 News Burst 22 July 2021 – Bonus Video
Junagadh and Jamnagar – India
News Burst 22 July 2021 – Bonus Video
New Crop Circle – Tufton Hampshire,  20 July 2021
"Not sure how long this CC has been here but looks a bit battered from the weather we had a few weeks back."
News Burst 22 July 2021 – Earthquakes
Earthquakes Last 36 Hours – M4 and Above
News Burst 5 May 2022News Burst 5 May 2022 - Get The News! By Disclosure News.Clicks on the Ads Keep Us Alive 😊 News Burst 5 May 2022 - Featured News 50% of Italians are against the supply of heavy weapons to Kiev. Such data is cited by Tagesschau with...
Clicks on the Ads Keep Us Alive ✨
The Impossible
Start by doing what's necessary; then do what's possible; and suddenly you are doing the impossible.
Francis of Assisi
2022 Server & Site Tech Support 4200 €

64%

64%
Support Disclosure News Italia
We are working hard, and every day, to keep this blog. Like you we are fighting for the truth. If you want to work with us you are welcome, please email us! The blog costs are at our expense, advertising reimburse us very marginally so if you like our work and find it useful buy us a coffee clicking the donation button below that will direct you to your PayPal. We need the help of people like you!
Bitcoin & Cryptocurrencies Donation
1M9dohWnHBwNLSPd6afRaJackrw6wK9bxY