News Burst 22 August 2021
Clicks on the Ads Keep Us Alive 😊
News Burst 22 August 2021 – Featured News
A dozen Serbian media outlets labeled "state-affiliated" by Twitter protested the platform's action as censorship, while the country's president said the social media company may as well ban him just like ex-POTUS Donald Trump. Twitter began appending the "state-affiliated" media label to outlets back in August 2020, in preparation for the US presidential election. This week the labeling was extended to Serbia, where the localization of "state-affiliated" turned into a rather more sinister-sounding "government collaborator." Some comments: "Twitter is a propaganda machine of war," "We don't even fund most of these outlets, as a state. But they fund Voice of America and the BBC, and they are not labeled state media. Which leads me to wonder who is doing the censorship here," ~ President Aleksandar Vucic
ABC News' "Good Morning America" appears to have not aired nearly a thousand words from Democrat President Joe Biden's interview with host George Stephanopoulos, according to a review of a transcript published by the network and a review of the footage that it aired.
Heated protests erupted in Sydney and Melbourne as massive crowds took to the streets to decry ongoing lockdown measures, seeing clashes with Australian police, who responded with pepper spray, roadblocks and a string of arrests. The demonstrations broke out on Saturday afternoon in the two major cities, with groups estimated in the hundreds protesting lockdowns and curfew orders, chanting slogans and hoisting signs against the country's CVD regime.
The British state broadcaster regularly pushes content on complex gender issues, much of it targeted at a young audience, across its various platforms. BBC Radio 1 is hosting a Drag Day on August 21, with four drag queens hosting their own shows. Earlier this year, a BBC educational film told 9- to 12-year-olds that there were "over 100 gender identities" to choose from and therefore decisions to be made.
Audience members for a new adaptation of William Shakespeare's tragic love story, 'Romeo and Juliet', at London's Globe Theatre, are being given the number of a mental health helpline and warned about the potentially disturbing scenes that await them, The Sun reported on Thursday. "This production contains depictions of suicide, moments of violence and references to drug use. It contains gunshot sound effects and the use of stage blood," the warning reads. Viewers are told to contact the theatre's box office team if they have any further concerns and it provides viewers with the Samaritans number."
Joe Biden is ordering his government to place additional sanctions against Nord Stream 2, even as Russian and German leaders are meeting in Moscow ahead of the gas pipeline's completion. In a letter to Congress sent on Friday, Biden argued that "certain Russian energy pipeline projects" would expand Moscow's influence over EU energy resources and weaken "Ukraine and Eastern flank NATO and EU countries," thereby threatening "the national security, foreign policy, and economy of the United States."
US Customs and Border Patrol (CPB) announced this week that it intercepted a shipment of over 3,000 counterfeit vaccine cards in Anchorage, Alaska at the airport. Perhaps the most interesting aspect to the seizure is that the fake document shipment arrived from China. But according to the US Customs statement, the fakes – which appeared to copy CDC vaccination cards – were easy to spot: The vaccine cards sought to mirror those distributed by the U.S. Centers for Disease Control and Prevention (CDC) after a person receives their full regimen the coronavirus vaccine. However, CPB stated that the cards were of "low quality printing."
Biden falsely claimed that the US does not have a military presence in Syria when defending his decision to pull out of Afghanistan. In an interview with ABC on Wednesday night, Biden pointed to the so-called "threats in Syria and Africa. "There's a significantly greater threat to the United States from Syria. There's a significantly greater threat from East Africa. There's significant greater threat to other places in the world than it is from the mountains of Afghanistan." he said. "We don't have military in Syria to make sure that we're gonna be protected."
Even as China's markets wobble, they will view The Afghan Skedaddle as an opportunity to pressure the US. As investors fret about crashing China stocks, rising global uncertainty and the destabilisation caused by the Afghan debacle, the Chinese are likely to up the pressure and further test a distracted US administration.
A new 10-part television drama series is set to revisit the Bill Clinton-Monica Lewinsky saga and the national controversy that emerged in its wake. "No one, as far as we know, from the Clinton camp has seen this series," executive producer of Impeachment: American Crime Story, Brad Simpson, said at Friday's virtual Television Critics Association (TCA) panel ahead of the airing of the show on September 7.
NATO suspends all support to the Afghan authorities and insists that the future government must fulfill international obligations and safeguard human rights, NATO member states' foreign ministers said in a joint statement on Friday. "Under the current circumstances, NATO has suspended all support to the Afghan authorities. Any future Afghan government must adhere to Afghanistan's international obligations; safeguard the human rights of all Afghans, particularly women, children, and minorities; uphold the rule of law; allow unhindered humanitarian access; and ensure that Afghanistan never again serves as a safe haven for terrorists," the joint statement read.
Blue Origin, the spaceflight company founded by Amazon billionaire CEO Jeff Bezos, issued a lawsuit against NASA through the Court of Federal Claims. The company vied for a contract, ultimately awarded to SpaceX, to partner with NASA on its human moon lander project. Due to the lawsuit, NASA must stop working on the moon lander project for 2.5 months.
Chinese astronomers are considering the idea of building an astronomical observatory in the Tibetan plateau. One possible site is about 50 miles (80 km) away from Lenghu Town in Qinghai Province. The town is home to about 3,000 people and located at an altitude of more than 2.5 miles (4.2 kilometers).
News Burst 22 August 2021 – Bonus IMG
​Orbital Debris Program Office
An artist's concept depicting the near-Earth orbital debris field, based on real data from the NASA Orbital Debris Program Office. (Image credit: NASA Goddard Space Flight Center)
News Burst 22 August 2021 – Bonus IMG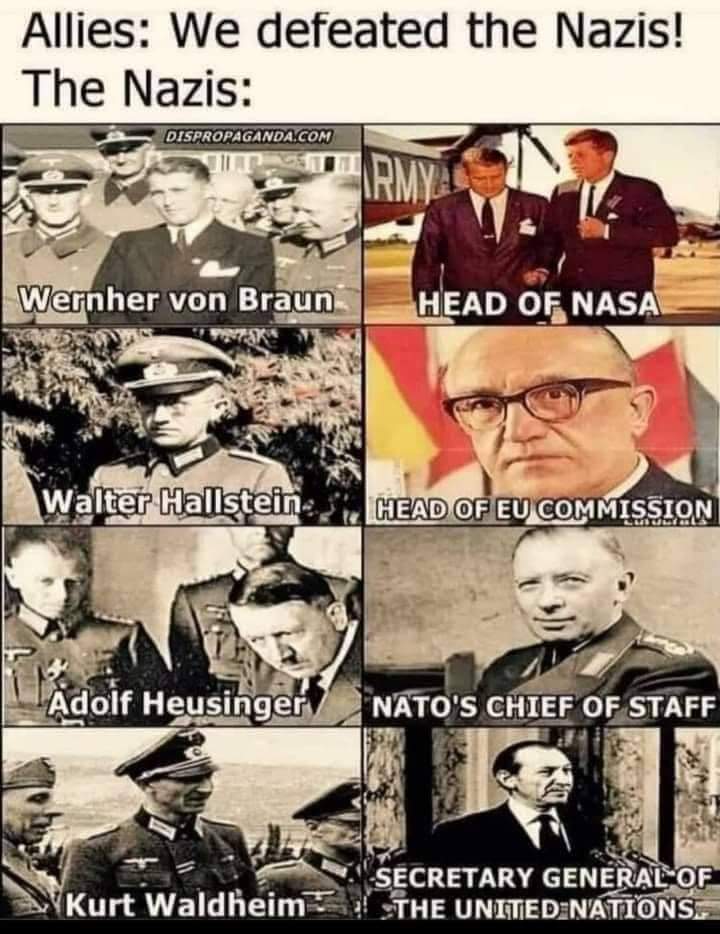 News Burst 22 August 2021 – Bonus Video
Why Did The FBI Raid This Solar Observatory?
FBI agents in Blackhawk helicopters swoop on the Sunspot Solar Observatory in New Mexico and close the facility down for ten days. They claim this drastic action was taken because of an employee misusing the internet, but others suspect there is a more frightening reason for the mysterious lockdown, linked to the facilities' observations of our neighbor: the Sun.
News Burst 22 August 2021 – Bonus Video
News Burst 22 August 2021 – Earthquakes
Earthquakes Last 36 Hours – M4 and Above
News Burst 4 December 2021News Burst 4 December 2021 - Get The News! By Disclosure News.Clicks on the Ads Keep Us Alive 😊 News Burst 4 December 2021 - Featured News Meta, the new name for Facebook Inc., has co-developed a platform that asks people to submit...
Clicks on the Ads Keep Us Alive ✨
Man
Man is born free, and everywhere he is in chains.
J.J. Rousseau
2022 Server & Site Tech Support 4200 €

47%

47%
Support Disclosure News Italia
We are working hard, and every day, to keep this blog. Like you we are fighting for the truth. If you want to work with us you are welcome, please email us! The blog costs are at our expense, advertising reimburse us very marginally so if you like our work and find it useful buy us a coffee clicking the donation button below that will direct you to your PayPal. We need the help of people like you!
Bitcoin & Cryptocurrencies Donation
1M9dohWnHBwNLSPd6afRaJackrw6wK9bxY