News Burst 21 October 2021
Clicks on the Ads Keep Us Alive 😊
News Burst 21 October 2021 – Featured News
Singapore: Citing unfavourable market conditions, three electricity retailers have abruptly thrown in the towel in quick succession over the past week, sending shockwaves across Singapore's electricity market. The latest to call it quits is Best Electricity, which said on Tuesday (Oct 19) that the volatile energy market left it "with no other choice". This came on the back of similar announcements last week by iSwitch, the largest independent retailer in the country's Open Electricity Market, followed by smaller player Ohm Energy two days later. Earlier this week, Union Power said it will cease about 850 retail accounts as part of a business reorganisation. The independent retailer stressed, however, that it is not exiting the market. Industry experts reckoned it would not be a surprise if more retailers decide to head for the exit given the "perfect storm" in the global and domestic energy markets.
More than 100 people have died in several days of massive flooding and devastating landslides that swept away roads and houses in India and Nepal. The Indian Meteorological Department extended and widened its weather alert on Tuesday, predicting heavy to very heavy rainfall in the region. The weather office said several areas were drenched by more than 400mm of rainfall on Monday, causing landslides and flooding.
A volcano erupted in Japan on Wednesday (Oct 20), blasting ash several miles into the sky and prompting officials to warn against the threat of lava flows and falling rocks, but there were no immediate reports of casualties or damage. Mount Aso, a tourist destination on the main southern island of Kyushu, sent plumes of ash 3.5km high when it erupted at about 11.43am local time, the Japan Meteorological Agency said. It raised the alert level for the volcano to 3 on a scale of 5, telling people not to approach, and warned of a risk of large falling rocks and pyroclastic flows within a radius of about 1km around the mountain's Nakadake crater.
DC Attorney-General Karl Racine announced that he has included Facebook founder Mark Zuckerberg as co-defendant in the case against the internet giant related to the data scandal involving Cambridge Analytica, which was first revealed in 2018. Racine claims that his investigation, which has been going on for four years, revealed that Zuckerberg was personally responsible for Facebook's failure to protect users' data and decisions "related to Cambridge Analytica".
Police in Russia's Ivanovo Oblast detained a cat that was carrying over five grams of marijuana in its collar. As much original as it may seem, using cats is not the most crazy idea drug dealers have come up with over the years, and the more obstacles they face, the more creative they get. When the authorities build fences, criminals resort to drones, catapults, and even submarines, but felines are often used as drug mules.
More than 200 families who fled Afghanistan in August after the Taliban took Kabul have requested emergency accommodation in London. The British government housed the families in empty London hotels as part of the scheme to resettle them after the collapse of the Afghan government. But they are now set to be offered social housing ahead of Londoners who have been waiting in some cases more than a decade to be rehoused.
Instagram users for the last hours have reported they are experiencing issues with the social media platform, online outage tracker Downdetector revealed on Wednesday. The issues include trouble uploading content and making posts. The issue appears to only be affecting users in the United States, according to Downdetector. Earlier this month, Facebook services, including Instagram, was hit by a massive outage that affected users in the United States, Canada, Russia and in numerous European countries.
With the migration crisis in the US showing no sign of abating, Republican Senator Ted Cruz recently insisted that the country is currently experiencing "the worst illegal immigration in 21 years" because of Joe Biden's "deliberate political decisions". Between October 2020 and September 2021, US border authorities detained more than 1.7 million migrants at the country's southern border, the highest number since 1986, according to new Customs and Border Protection (CBP) data, obtained by The Washington Post. The CBP is due to release the data later this week, according to the newspaper. The WaPo report comes after Tucson Police Department Chief Chris Magnus, nominated by President Biden to head the CBP, faced tough questioning from Senate Republicans, who in particular pressed him to call the surge in migrant arrivals a "crisis". Magnus, however, described it as a "significant challenge".
The phrase "Let's Go Brandon" went viral after an NBC reporter interviewed racer Brandon Brown following a NASCAR event earlier this month. A group of men started yelling "F**k Joe Biden", but the reporter allegedly misheard the crowd and said they were yelling "Let's Go Brandon". A song featuring a sample of a crowd yelling "F**k Joe Biden" has reached number one on iTunes hip-hop charts, US media has reported. The song titled "Let's Go Brandon" was made by a longtime supporter of Donald Trump, rapper Loza Alexander, who said that it is also ranked second in charts featuring all genres of music.
Dr. Robert Jacobs, who led a team photographing early US nuclear missiles, admitted at Tuesday's press conference on the subject of extraterrestrial interference in nuclear tests led by retired Air Force Captain Robert Salas of the Paradigm Research Group that he "was part of a US Air Force cover-up." He reportedly described utilizing an ultra-high-resolution film camera to take images of a 12,800 kmph (8,000 mph) missile equipped with a radar chaff dispenser to throw possible Soviet defenses off-target on September 14, 1964. After the test, he was summoned to his commander's office, Major Florenze J Mansmann, who demanded to know whether he was messing with the film. According to Jacobs' claims, a saucer-shaped UFO could be observed in slow motion circling the fast-moving dummy warhead and shooting tightly-focused laser beams at it. He said that the superior officer ordered him to stay mum about the incident, and so he did for 17 years before telling his story to some late-night radio show. Jacobs noted he believes the footage is still being kept secret by the US government, and it should be released since it is the "most important event in the history of mankind." At the same press conference, Salas claimed that his squad witnessed a massive UFO destroy ten live nuclear missiles at a top-secret station in Montana over 50 years ago, but the simultaneous shutdown, however, was "impossible," according to him, because the ten nuclear Minuteman missiles were all controlled by separate systems. Despite reporting what he saw, he and his commander were reportedly made to sign a pledge never to discuss what happened that day. After the release of a Pentagon investigation on the matter over the summer, the debate over UFOs has become a serious political topic in the United States.
"The timing of the Facebook rebranding is opportunistic. It comes at a time when Facebook has faced years of public scrutiny and backlash for a variety of bad behaviors such as platforming fake news, firing leading experts in tech ethics, and prioritizing advertising dollars over its users … Repositioning and rebranding are not enough", Dr Jenna Drenten, an associate professor of Marketing at Quinlan School of Business Loyola University Chicago, told Sputnik on Wednesday, said.
According to the progressive site Axios, Biden's immigration czar – Hello? Vice President Harris? – has somehow managed to lose contact with 45,000 unaccompanied minors she let into the United States after they appeared at the border this year. Justthenews said that, in part, the loss of these children is because the administration has weakened the vetting process for adult sponsors. And Biden weakened the process because they just want the kids to disappear rather than ending up in US facilities as part of a photo-op. ~ John Ransom
There was a time when no one gave a second thought about using the word 'spooky' to refer to the eerie and sinister atmosphere surrounding Halloween. That was before the explosion of the policing of language by freelance censors. The National Theatre of Scotland has decided that the use of the word 'spooky' has 'racist' and 'oppressive' connotations. Since it is unlikely that anyone has used 'spooky' as a "racial slur," it is evident that potentially any term can become a target of the language police.
Facebook has been fined £50.5 million by the British government for breaching an order imposed by the Competition and Markets Authority concerning the tech giant's purchase of video database company Giphy. The Competition and Markets Authority (CMA) contended that Facebook consciously failed to provide the British regulator with all the information required. In a statement, the regulator said that Facebook's decision not to comply with its demands were seemingly "deliberate" as the tech giant had been given multiple warnings already. The regulator says that it imposed an initial enforcement order (IEO) on Facebook in June 2020 in relation to its purchase of Giphy, claiming that it is standard practice to issue this type of order at the start of a probe into an acquisition.
News Burst 21 October 2021 – Bonus IMG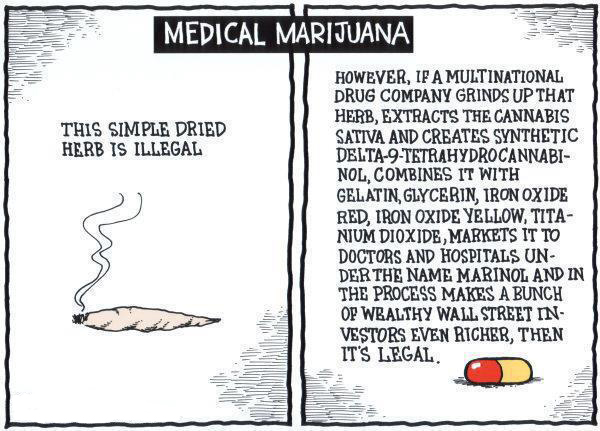 News Burst 21 October 2021 – Bonus Video
Mount Sterling, Kentucky 7 October 2021
News Burst 21 October 2021 – Bonus Video
News Burst 21 October 2021 – Bonus Video
Plane Over Rochester In New York – 18 October 2021
News Burst 21 October 2021 – Bonus Video
Redmond, Washington – 19 October 2021
News Burst 21 October 2021 – Bonus Video
Springfield, Missouri – October 2021
News Burst 21 October 2021 – Bonus Video
Baby Cobalt blue Tarantula…
… hatchlings are taken care by their mom! She'll protect them for another week or 2 & once they molt again they will be on their way off on their own.
News Burst 21 October 2021 – Earthquakes
Earthquakes Last 36 Hours – M4 and Above
News Burst 24 July 2022News Burst 24 July 2022 - Get The News! By Disclosure News.Clicks on the Ads Keep Us Alive 😊 News Burst 24 July 2022 - Featured News Private and even confidential documents from the Chancellor's wife ended up in a residential dumpster....
Clicks on the Ads Keep Us Alive ✨
Creativity
I'm always thinking about creating. My future starts when I wake up every morning... Every day I find something creative to do with my life.
Miles Davis
2022 Server & Site Tech Support 4200 €

77%

77%
Support Disclosure News Italia
We are working hard, and every day, to keep this blog. Like you we are fighting for the truth. If you want to work with us you are welcome, please email us! The blog costs are at our expense, advertising reimburse us very marginally so if you like our work and find it useful buy us a coffee clicking the donation button below that will direct you to your PayPal. We need the help of people like you!
Bitcoin & Cryptocurrencies Donation
1M9dohWnHBwNLSPd6afRaJackrw6wK9bxY