News Burst 21 October 2020
Clicks on the Ads Keep Us Alive 🙂
News Burst 21 October 2020 – Featured News
New allegations against Prince Andrew are contained in "The Spider", a new book by Pulitzer Prize–nominated journalist Barry Levine, that promises to shed light on the grisly aspects of disgraced financier Jeffrey Epstein's sex trafficking network and the role played by some of his alleged accomplices in drawing teen victims into their web. Prince Andrew reportedly sat back, laughing, as a bevy of topless girls including an alleged teen sex trafficking victim participated in a topless photoshoot at convicted pedophile Jeffrey Epstein's Virgin Islands hideaway, according to a revealing new book cited by The Sun. In The Spider Giuffre, then a teen, insists that a year before the photoshoot, she was also forced to engage in oral sex with Prince Andrew in New York in front of a lurid six-foot 'lesbian' oil painting of herself.
Huawei and ZTE have been excluded from building future 5G networks in Sweden, the Swedish Post and Telecom Authority (PTS) announced on Tuesday. According to the regulatory body, the decision on licencing followed consultations from the Swedish Armed Forces and other security services. Existing kit for central functions with "concerned frequency bands" must remove Huawei and ZTE kit by early January 2025 at the latest. Functions dependent on foreign countries must be replaced by resources in Sweden by the same deadline. The PTS defines central functions as "radio access network, the transmission network, the core network and the service and maintenance network that are necessary to maintain network functionality".
The US Department of Justice has filed an antitrust lawsuit against Alphabet Inc's Google for allegedly violating the law in using its market power to deter rival companies, Reuters said. The agency added that 11 states have joined the lawsuit. The US tech giants have been under increased federal scrutiny after a series of scandals that compromised users' privacy. In July, the US Department of Justice said that it had opened an antitrust investigation into Google, Facebook and Amazon to discover whether they have "hurt competition, suppressed innovation or otherwise harmed consumers". The DoJ's investigation has been focused on search engines, social media platforms, as well as retail.
The PTI Nile oil tanker sailing under the flag of Hong Kong has been attacked in the Gulf of Guinea near the coast of Togo, Dryad Global company specialising in maritime security risk management said on Sunday. This incident is the second incident within 24hrs within the wider Gulf of Guinea. The Gulf of Guinea is Africa's most economically active and oil-rich region. Pirate activity in the region has increased in recent years, prompting Nigeria, Ghana and other surrounding regions to set up a naval coordination operation to combat the phenomenon.
A deposition believed to show Ghislaine Maxwell perjuring herself by denying knowledge of Jeffrey Epstein's sex-trafficking empire must be unsealed, The United States Court of Appeals for the Second Circuit ruled on Monday. The flood of information, litigation and prosecutions related to Epstein and Maxwell comes thanks largely to the efforts of the Miami Herald, which documented the dynamics of Epstein's sexual "Pyramid scheme" of underaged girls in a 2018 investigative series. Though Maxwell claimed that she and Epstein had not been in touch for over a decade prior to his death, that timeline is contradicted by the email correspondence obtained by the Herald that show Epstein and Maxwell coordinating their public relations defense in January 2015.
The Jakarta Police have named 131 suspects for allegedly rioting during a series of protests against the controversial Job Creation Law in the capital over the past two weeks. Jakarta Police Chief Insp. Gen. Nana Sudjana said the suspects were linked to incidents that took place during the Oct. 7, Oct. 8 and Oct. 13 protests, which included damage to the Energy and Mineral Resources (ESDM) office, a police car, an ambulance and police posts, as well as attacks on police officers. The demonstrations began shortly after the House of Representatives passed the bill into law on Oct. 5.
Major social media platforms such as Facebook and Twitter are under pressure after a French schoolteacher named Samuel Paty was brutally decapitated by an 18-year-old assailant outside his workplace. The uproar with the grisly attack stems from social media platforms not censoring or banning hate videos calling for people in the Muslim community to take action against Paty for disrespecting Islam.
An official patent registrations made in 2015 but only made public in September 2020 by "Rothschild, Richard A., in London, Great Britain" details how to calculate detailed biometric information from individuals via their mobile devices. The mobile devices can measure the cardiac rhythm of the individual and can combine that with other information (e.g. weight, age, etc.) to calculate many things. The devices could thus calculate such things as how many calories they burn in a day, blood pressure, heart rate, breathing and sleeping habits, and blood alcohol levels among other things. This would allow police, for example, to remotely detect if a person was drunk driving. The data would also make it possible to identify each individual via their unique breathing and heart patterns. To obtain this data people need to be holding their phone, be connected with a Bluetooth earbud, or wearing a health monitoring watch sending to the cloud. Facial recognition is improved for 5G surveillance when people are kept at least 5 feet apart.
Some 2,000 people are being forced to move to make way for President López Obrador's ambitious Maya Train project. The government insists that the 165-billion-peso project, funded through public money and private investment, will promote economic and sustainable development in one of Mexico's poorest regions. But many communities contend that the project will have a disastrous impact on their culture, livelihoods and land. They say it is also a violation of their rights. Valiana Aguilar, a member of Assembly of Defenders of the Mayan Territory Múuch' Xíinbal, which represents Maya communities across the Yucatán Peninsula, told that the government is imposing the project upon them.
News Burst 21 October 2020 – Bonus IMG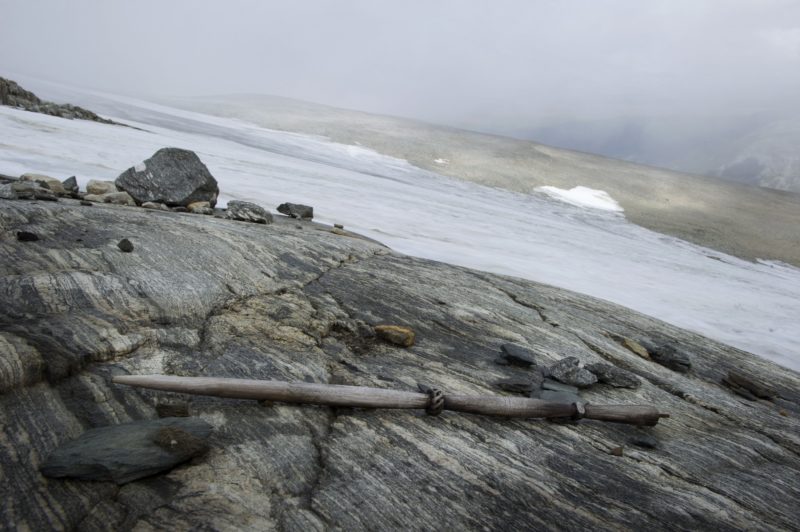 Norway
Melting glacial ice in Norway is revealing hundreds of Viking and other historical artifacts on the route of a long-lost ancient mountain pass. "On such sites, past travellers left behind lots of artifacts, frozen in time by the ice." Carbon dating reveals the pass was in use by farmers and travellers for a thousand years, from the Nordic Iron Age, around AD 200-300, until it fell out of use after the Black Death in the 14th century.
News Burst 21 October 2020 – Bonus IMG
News Burst 21 October 2020 – Bonus Video
Kabamur
When radar anomalies match crop circles, it means they are depicting the same Motherships.
News Burst 21 October 2020 – Bonus Video
Russian Arctic
The video from an unidentified location in the Russian Arctic was shared by a driver who happened to be on the same road as the broken rubbish truck. Four large bears are filmed climbing inside the truck one after the other, as the cubs look on.
News Burst 21 October 2020 – Earthquakes
Earthquakes Last 36 Hours – M4 and Above
-89 °C / -128 °F
Lowest recorded temperature on earth, Vostok, Antartica, 21 July 1983.
After sparking much speculation as to its origins, a shiny monolith found in a remote United States desert has reportedly been removed "by an unknown party". A mysterious metal monolith found in the remote desert of the western United States, sparking a national guessing game over how it got there, has apparently disappeared, officials said.
Chinese research icebreaker Xuelong 2, or Snow Dragon 2, which carries members of the 37th Chinese antarctic scientific expedition, arrived in Christchurch on Friday after a 17-day voyage. At the "contactless" welcome ceremony, a drone of the University of Canterbury (UC) delivered a Christchurch gift – a Maori element souvenir – to the deck of the ship, where about 100 crew of Xuelong 2 waved hands or small Chinese national flags to local officials standing on shore.
Top doctors have warned 49 elite runners are taking a major health risk by competing in Sunday's New Delhi half-marathon. With New Delhi recording more than 500,000 virus cases, and air quality in the world's most polluted capital hovering between 'unhealthy' and 'hazardous', health experts said the athletes should think twice.
Clicks on the Ads Keep Us Alive ✨
Dreams
Dreams are today's answers to tomorrow's questions.
Edgar Cayce
2021 Server & Site Tech Support 4200 €

20%

20%
Support Disclosure News Italia
We are working hard, and every day, to keep this blog. Like you we are fighting for the truth. If you want to work with us you are welcome, please email us! The blog costs are at our expense, advertising reimburse us very marginally so if you like our work and find it useful buy usacoffee clicking the donation button below that will directu to your PayPal. We need the help of people like you!
Bitcoin & Cryptocurrencies Donation
1M9dohWnHBwNLSPd6afRaJackrw6wK9bxY