News Burst 20 January 2020
Clicks on the Ads Keep Us Alive 😊
News Burst 20 January 2020
Internal emails from Boeing staff members working on the 737 MAX were made public earlier this month have revealed new safety problems for the company's flagship 777X, a long-range, wide-body, twin-engine passenger jet, currently in development that is expected to replace the aging 777-200LR and 777-300ER fleets
Ahead of Tuesday's opening arguments in the Senate impeachment trial, House Democrats – seven impeachment managers led by Intelligence Committee Chairman Adam Schiff – filed their legal brief today. The 111-page summons urges the Senate to "eliminate the threat that the President poses to America's national security" as it lays out the case against President Trump. President Trump's legal team outlined the fiery response to its impeachment summons, calling the two articles of impeachment passed by the House last month "a dangerous attack on the right of the American people to freely choose their president."
Opioid overdoses may have leveled off last year after soaring over the last ten, but Americans are still dying in droves from another, far more popular substance: alcohol. According to a series of studies cited by MarketWatch, the number of Americans drinking themselves to death has more than doubled over the last two decades, according to a sobering new report. That far outpaces the rate of population growth during the same period.
A peace conference on Libya is kicking off in Berlin at the Federal Chancellery attended by the rival faction heads commander Khalifa Haftar and head of the UN-endorsed government in Libya Fayez al-Sarraj.
On Saturday, the Ukrainian Foreign Ministry said that the black boxes from the downed jetliner were to be sent to Ukraine for examination. Instead, Iran is decoding the flight recorders from the Boeing 737 and has not taken a definitive decision to send them for analysis abroad.
Puerto Rico Governor fired the island's emergency management director after a video showing aid sitting unused in a warehouse went viral on social media. Some of the aid has allegedly been sitting in the warehouse since Hurricane Maria struck in 2017. "There are thousands of people who have made sacrifices to help those in the south, and it is unforgivable that resources were kept in the warehouse," Vázquez said in a statement. Trump was right after all. VIDEO
Thousands of anti-government protesters flooded the streets of the French capital Paris on Saturday, chanting slogans to berate the sweeping social security system reforms initiated by the pro-business government of French President Emmanuel Macron. The march led by Yellow Vest protesters in downtown Paris was marred by violence, and saw police using batons and tear gas on activists, who hurled objects in return.
Ed Buck, a reportedly a pervert with a "thing" for getting young black male prostitutes high through date-rape drugs and involuntary meth injections, resulting in 2 deaths. Schiff was very close with Buck and not only visited this drug den 17 times, they were constantly together at rallies, parties, social events, political fundraisers, and other events.
After a week which tragically witnessed a sudden uptick in refugee and migrant incidents and drowning deaths in the Mediterranean, a dramatic video has been published online showing the Turkish Coast Guard resorting to extreme measures while intercepting migrant boats. VIDEO
Protesters from across Lebanon flocked to Beirut on Saturday to attend a rally against economic mismanagement and the weakening national currency, dubbed "Saturday of outrage". Clashes with law enforcement ensued as demonstrators attempted to storm the parliament building's fences, police fired tear gas and water cannons to disperse them. More than 165 people were injured in the clashes, according to the Lebanese Red Cross. Lebanon's President Michel Aoun has ordered the army to the capital to protect peaceful protesters and keep the situation under control. Mass protests engulfed Lebanon last October amid a crippling economic crisis, people have been demanding urgent reforms.
WhatsApp, the Facebook-owned messaging app was facing issues in parts of India, Brazil, and parts of the Middle-East including UAE. The map also shows that Europe is also facing severe outage. First #whatsappdown of the year!
Qatar Airways, Emirates and several other Gulf airlines still fly in Iraqi and Iranian airspace even as other international carriers have rerouted planes since the United States and Iran traded military strikes. They have few alternative routes to choose from in an area where much of the airspace is kept clear of civilian aircraft for military use.
Hong Kong protests: thousands join rally in Central to demand universal suffrage in upcoming election.
Hong Kong protests: two plain-clothes police officers beaten up, tear gas fired and rally organiser arrested as mayhem breaks out in Central. Several rounds of tear gas fired after police shut down event in Central while eight people arrested. Protesters in Chater Garden had urged foreign governments to consider sanctions against Hong Kong administration if democracy demands not met.
Harry and Megan coverup for the Prince of the Pedos is becoming pathetic.
Senate Majority Leader Mitch McConnell is as of now including in the U.S. Senate impeachment trial rules a "kill switch" that effectively allows for the president's legal team to seek an immediate verdict or dismissal of the case should Democrats engage in any shenanigans like they did in the House process.
Strongest EQ in Europe M5.0 Greece
Strongest EQ in US M3.0 Oklahoma
Strongest EQ on the Planet M6.0 China and Indonesia
Deepest EQ M4.7 537 km South of the Fiji Islands
News Burst Bonus Img
Tampa, Florida 18/1/2020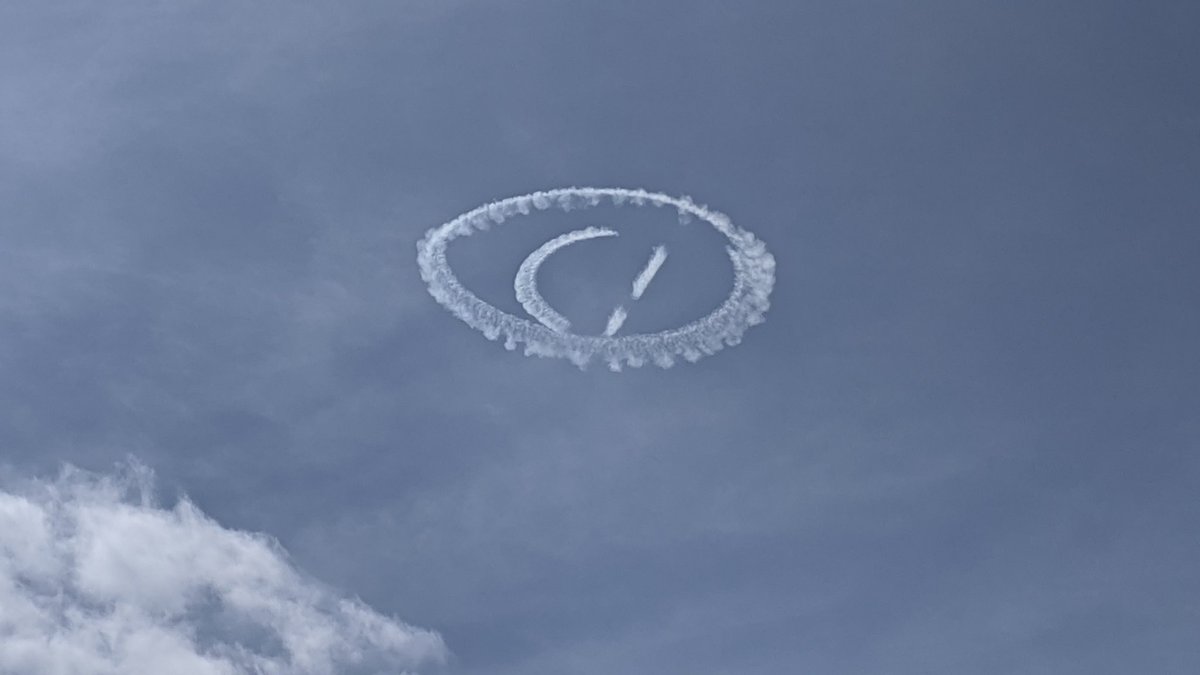 Ball lightning video, existence finally proven scientifically in 2014
Clicks on the Ads Keep Us Alive ✨
Feelings
I pay no attention whatever to anybody's praise or blame. I simply follow my own feelings.
Wolfgang Amadeus Mozart
2022 Server & Site Tech Support 4200 €

3%

3%
Support Disclosure News Italia
We are working hard, and every day, to keep this blog. Like you we are fighting for the truth. If you want to work with us you are welcome, please email us! The blog costs are at our expense, advertising reimburse us very marginally so if you like our work and find it useful buy us a coffee clicking the donation button below that will direct you to your PayPal. We need the help of people like you!
Bitcoin & Cryptocurrencies Donation
1M9dohWnHBwNLSPd6afRaJackrw6wK9bxY