Clicks on the Ads Keep Us Alive 😊
News Burst 20 April 2020
NASA has set May 27 for SpaceX's Crew Dragon capsule to launch astronauts from Florida, the first such launch from U.S. soil since the space shuttle program ended in 2011. Astronauts Bob Behnken and Doug Hurley are scheduled for the "Demo 2" flight to the International Space Station. It will be the maiden crewed flight for the Crew Dragon capsule. Elon Musk's SpaceX flew a successful demonstration flight to the space station in March 2019. The space station has been accessible to astronauts only through purchasing seats on Russian capsules launched from Kazakhstan for the last nine years. The Dragon capsule is to lift off atop SpaceX's Falcon 9 rocket from Complex 39A at NASA's Kennedy Space Center.
Air Malta could leave 108 of its 134 pilots out of work after it failed to find common ground on salary compensations with the pilots' union. The major Maltese airline had to ground its fleet in March and it's truggling to keep up with the fallout of the crisis which could result in over €130 million (US$ 141 million) in damages for the company by the start of the summer season, Air Malta offered this month to grant pilots a minimum income of €1,200 ($1,300) monthly even if they are forced to stay at home in a move to keep all the staff on the books. However, the compensation can hardly be compared to an average salary, prompting local unions representing pilots to turn the offer down.
Forty-four Boko Haram terrorist suspects were found dead of apparent suicide in their prison cells in Chad, a public prosecutor said, as observers wonder whether they were murdered or had committed collective suicide. Autopsies carried out on four of the prisoners found that they had ingested poison, Youssof Tom, a high court prosecutor, said Saturday. The imprisoned suspects died on Thursday and Friday. It is unclear how the prisoners acquired the poison from inside the prison. Officials said the 44 were among a group of 58 suspects captured during a major army operation around Lake Chad launched by President Idriss Deby Itno early this month. Dubbed Operation "Anger of Boma," 1,000 Boko Haram fighters were killed and dozens were taken prisoner during a 10-day counterterrorism operation, according to the Chadian army. "For the 14 other prisoners who escaped this atrocious death, the legal proceedings will continue," Tom said.
As citizens enter their second weekend of lockdown, Turkey's maritime denizens continue to enjoy a significant decrease in sea traffic in the country's biggest city. Dolphins were seen by the Galata Bridge, just off the shores of Istanbul's historic peninsula, where usually dozens of fishermen would be enjoying the beckoning spring weather.
On Monday, U.S. Attorney General William Barr, acting director of national intelligence Richard Grenell, and other senior officials called on a federal judge to prevent the disclosure of files related to the role of the government of Saudi Arabia in the September 11 attacks. The officials told the judge in the civil case that the release of the files would endanger national security. The files are being sought by families of the 9/11 victims who have spent the last two decades attempting to uncover the truth about the attacks. The families filed a lawsuit in federal district court in New York in 2017 as part of their effort to uncover the role of the Saudi government. What is publicly known is that the alleged 9/11 hijackers had a relationship with Saudi government officials. As Pro Public reported, at the 2019 White House September 11 memorial, U.S. President Donald Trump promised the families he would help them uncover the truth about 9/11. The Trump Administration stated that the national security threat was so great that even sharing the reasoning behind the request for secrecy could cause harm.
On April 15 Russia conducted another test of its missile system designed to destroy a satellite in orbit around Earth, according to US Space Command. It is believed to be the 10th test of this anti-satellite, or ASAT, technology, but it's unclear if the missile actually destroyed anything in space. April 16 A "Very big flaming object" was spotted spiraling through the sky in Cambridgeshire, UK this week – leaving onlookers dumbfounded.
President Trump said New York Times White House correspondent Maggie Haberman should give back her Pulitzer Prize for her reports on Russia. "She won a Pulitzer Prize for her coverage of Russia. But she was wrong on Russia. So was everyone else. They should all give back their Pulitzer Prizes."
Nine people were killed by a landslide at an illegal gold mine in Sumatra, an Indonesian official said Sunday. The accident happened Saturday in South Solok in West Sumatra province when a group of 12 people were digging for gold at an abandoned mine. The area has several abandoned mines from the colonial era. The victims were local farmers digging the gold without proper equipment or protective gear.
Sun Activity
Sunspot number: 0
Spotless Days
Current Stretch: 12 days
2020 total: 84 days (76%)
2019 total: 281 days (77%)
Strongest EQ in Europe M4.2 Crete, Greece
Strongest EQ in North America M3.7 W of Petrolia, California
Strongest EQ on the Planet 6.5 Japan
Deepest EQ M3.2 256 km Italy
It did not take long for the deep Earthquakes of April 17 to cause the highly probable shallow EQ in Japan, a strong M6.5 at 41 depth km struck the coast between Morioka and Sendai on April 19 at 20:39 UTC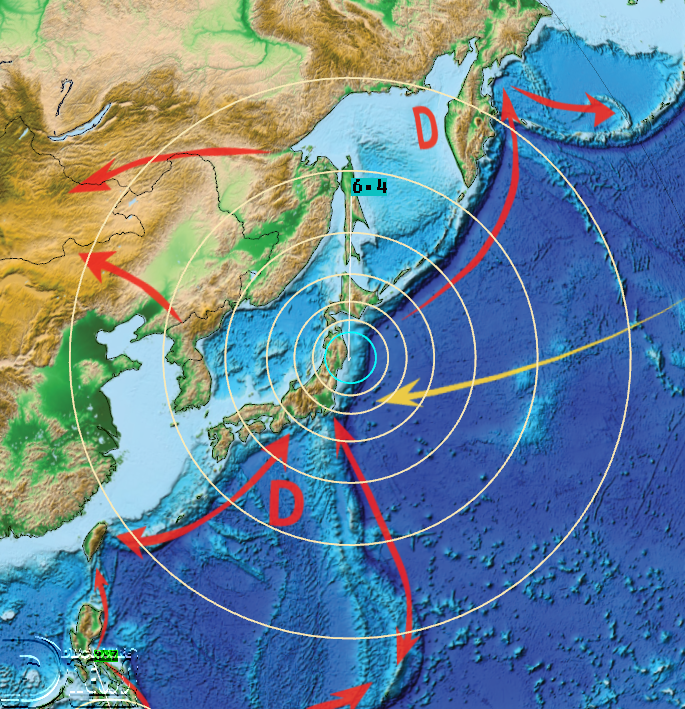 News Burst 20 April 2020 Bonus Img
Lighted Matterhorn April 2020
News Burst 20 April 2020 Bonus VIDEO
Neptune Friends
Via NEIOH – This is the first we have seen of these Friends from Neptune. HODAGEES. They are exploring and gauging distances between objects and mountains for their own research. They are very aware of the chaos on Earth and they never come down to land.
They do interact with many Races and are active in the Galactic Meetings on other planets. *However unlikely is seems, our own Solar System is full of life, including advanced civilizations, non-physical to 3D Earth.
Octopus were brought to Earth from Neptune by a race which is undetectable by human technology. They were brought in a much smaller form and grew to different shapes and sizes. Neptune's race are HODAGEES. They do not look human in any way.
They fly in crafts that are large rectangular shapes. Water-based inside. They are peaceful, have explored many galaxies. They don't interact with others + haven't returned to Earth in millions of years. They look like Octopus but walk upright on 2 legs – 2 tentacles as arms.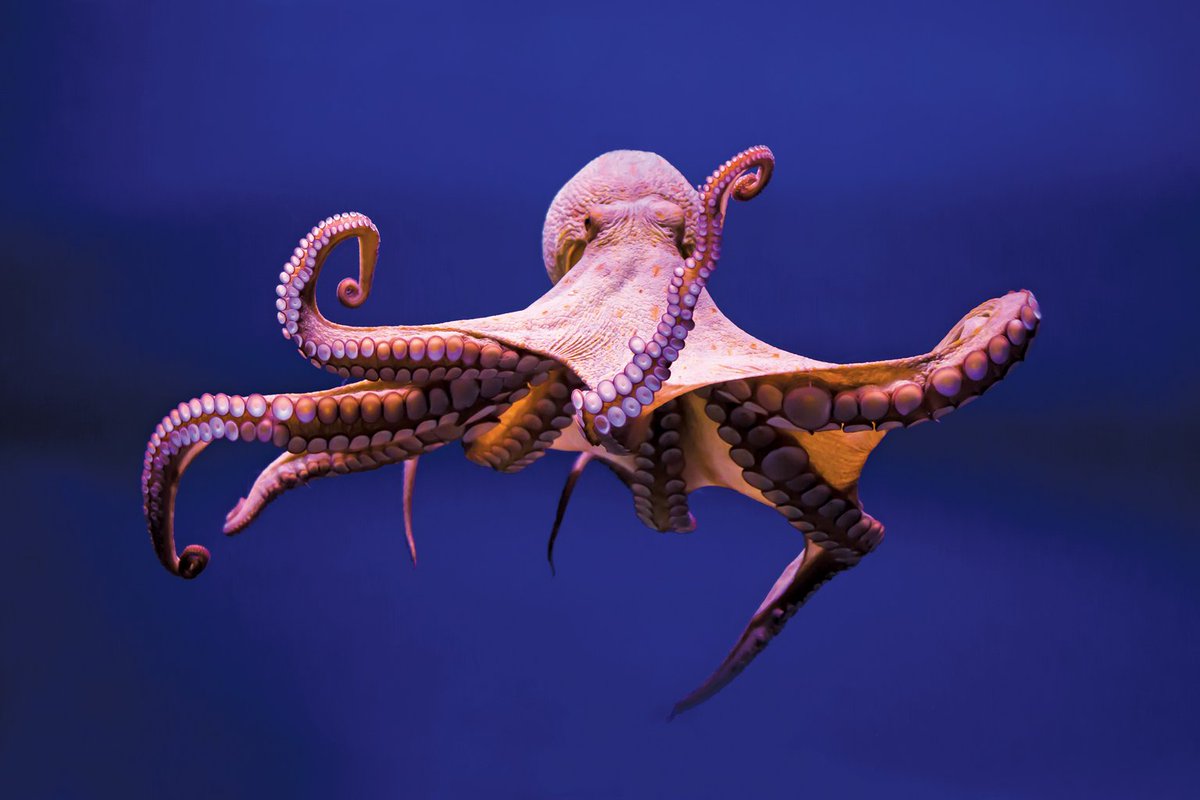 The average distance from the Sun to the Earth is approximately 94.26 million miles, but that is increasing.
Dozens of US race and food activist groups have reportedly signed on to a letter accusing the federal government of "dietary racism" in its program for free or subsidized school lunches.
"If the Mongols invade Taiwan, we will retaliate by destroying the small Mongol village called 'Moscow,'" Maldeikis tweeted last week, as the Chinese military began exercises around the island.
Clicks on the Ads Keep Us Alive ✨
Zen
I have lived with several Zen masters -- all of them cats.
Eckhart Tolle
2022 Server & Site Tech Support 4200 €

77%

77%
Support Disclosure News Italia
We are working hard, and every day, to keep this blog. Like you we are fighting for the truth. If you want to work with us you are welcome, please email us! The blog costs are at our expense, advertising reimburse us very marginally so if you like our work and find it useful buy us a coffee clicking the donation button below that will direct you to your PayPal. We need the help of people like you!
Bitcoin & Cryptocurrencies Donation
1M9dohWnHBwNLSPd6afRaJackrw6wK9bxY