News Burst 2 September 2021
Clicks on the Ads Keep Us Alive 😊
News Burst 2 September 2021 – Featured News
The Australian government has been moving towards a surveillance state for some years already. Now they are putting the nail in the coffin with an unprecedented surveillance bill that allows the police to hack your device, collect or delete your data, and take over your social media accounts; without sufficient safeguards to prevent abuse of these new powers. When presented with such warrant from the Administrative Appeals Tribunal, Australian companies, system administrators etc. must comply, and actively help the police to modify, add, copy, or delete the data of a person under investigation. Refusing to comply could have one end up in jail for up to ten years, according to the new bill.
Israel, one of the most vaccinated countries in the world, registered close to 11,000 COVID-19 cases on Monday, the Health Ministry reported today, marking a new record since the start of the pandemic. Israel now leads the world in the seven-day rolling average of new daily Covid19 cases per capita, overtaking Montenegro and Georgia, according to the Oxford University-based Our World in Data.
TV Host Yves de Mbella, who runs a prime time programme on the channel Nouvelle Chaine Ivorienne (NCI), was planning to cover recent rape cases in Ivory Coast in order to "raise awareness" among viewers, so he invited a man previously accused of sex assault to appear on the show. Things went wrong though. NCI subsequently apologised for airing the show and cancelled the final episode scheduled for 3 September. De Mbella himself took to Facebook to offer an apology to all those who might have been traumatised by the content. "I'm sincerely sorry to have shocked everyone while trying to raise awareness. I made an error", he wrote on his page.
The Emerald Isle, which had one of Europe's longest lockdowns, will drop nearly all its coronavirus restrictions come October, PM Michael Martin announced. "Because of the effort of our vaccination team and because you have stepped up to the mark and taken the vaccine when it was offered, we are now entering a whole new phase of the pandemic," Martin said. As of October 22, all requirements for vaccine certificates will be dropped in restaurants and bars, as well as all restrictions for those planning to attend indoor or outdoor events.
Reuters publishED a leaked transcript from Biden final call with Ashraf Ghani, which took place in late July. The call offers a more realistic picture of a Biden Administration obsessed with the optics of the pullout, who was still pushing the Afghans to focus on an irrelevant strategy shift to try and make it look like they were doing something in the face of Taliban defeat. "I need not tell you the perception around the world and in parts of Afghanistan, I believe, is that things are not going well in terms of the fight against the Taliban," Biden said. "And there is a need, whether it is true or not, there is a need to project a different picture." Biden told Ghani that if Afghanistan's prominent political figures were to give a press conference together, backing a new military strategy, "that will change perception, and that will change an awful lot I think."
Two men in their 30s with no underlying health issues or allergies died within days of receiving their second jab of Moderna Inc.'s COVID-19 vaccine this month, Japan Health Ministry announced Aug. 28. The shots were manufactured on the same production line in Spain where vials of the vaccine were previously found to be contaminated. Ministry officials said it remains unclear whether the doses the men received were tainted or untainted or that their deaths were due to a side effect of the vaccine.
Production of Moderna COVID-19 vaccines at a plant in Spain can continue, the European Union drugs regulator said on Friday, while it carries out its investigation of a suspected metallic contamination incident. Japan on Thursday suspended the use of 1.63 million doses shipped to 863 vaccination centers nationwide, more than a week after the domestic distributor, Takeda Pharmaceutical, received reports of contaminants in some vials. The contaminant found in a batch delivered to Japan is believed to be a metallic particle, Japanese public broadcaster NHK reported, citing health ministry sources.
The day after a defiant Joe Biden deemed his Afghanistan exit a "success" – the Taliban did a little celebrating of their own, holding a 'victory' parade in the streets of Kabul featuring the Taliban army's new 'toys'. "The Taliban Wednesday paraded some of the military hardware they captured during their takeover of Afghanistan," AFP wrote in confirming the spectacle that mocked the whole US debacle of a twenty year occupation that ended in handing over billions of dollars in military equipment.
News Burst 2 September 2021 – Bonus IMG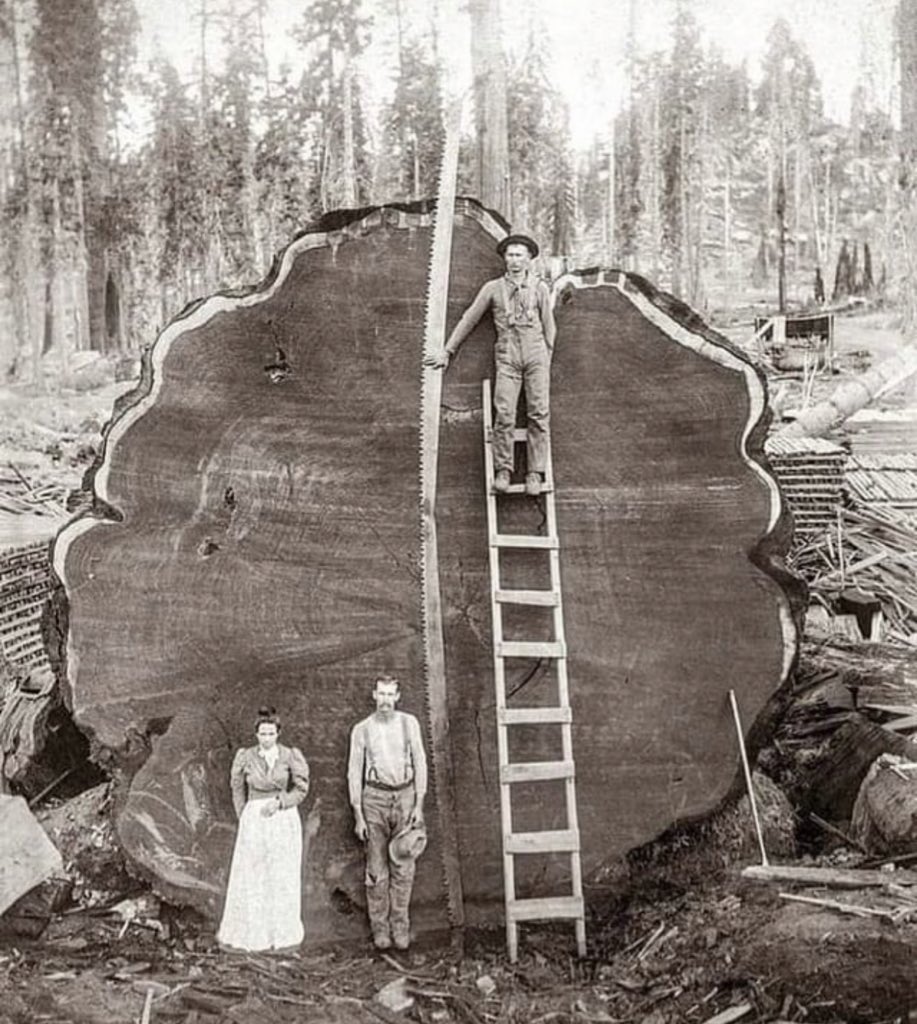 ​"Mark Twain"
1892 -People posing in front of the 1,300-year-old, 100-meter-high redwood known as "Mark Twain". [How Can You Kill Such A Majesty?!]
News Burst 2 September 2021 – Bonus Video
Island Lake, Illinois 28 August, 2021
News Burst 2 September 2021 – Bonus Video
New York City, 10 October 2010
2010: Thousands witnessed a Galactic Federation display, which aired on CBS as "glowing orbs floating over NYC which some are calling UFOs"
What are these sightings about? GF want to be seen but they don't want to cause us fear. They won't ever land in Central Park, or the White House lawn. People have to get to the truth on their own. Deprogramming the MSM's idea of aliens takes a while. There's no project bluebeam, no attacks are happening. Just playfulness to provoke more questions, which leads to more impressive sightings. Then we meet at the Shift. ~ Kabamur
News Burst 2 September 2021 – Bonus Video
Three Gorges Dam Spilling Over?
News Burst 2 September 2021 – Earthquakes
Earthquakes Last 36 Hours – M4 and Above
News Burst 25 October 2021 News Burst 25 October 2021 - Get The News! By Disclosure News. Clicks on the Ads Keep Us Alive 😊 News Burst 25 October 2021 - Featured News A former air force chief claimed yesteday how he saw a UFO firing four beams of light at a...
Clicks on the Ads Keep Us Alive ✨
Today
There are only two days in the year that nothing can be done. One is called Yesterday and the other is called Tomorrow. Today is the right day to Love, Believe, Do and mostly Live.
Dalai Lama
2022 Server & Site Tech Support 4200 €

34%

34%
Support Disclosure News Italia
We are working hard, and every day, to keep this blog. Like you we are fighting for the truth. If you want to work with us you are welcome, please email us! The blog costs are at our expense, advertising reimburse us very marginally so if you like our work and find it useful buy us a coffee clicking the donation button below that will direct you to your PayPal. We need the help of people like you!
Bitcoin & Cryptocurrencies Donation
1M9dohWnHBwNLSPd6afRaJackrw6wK9bxY