Clicks on the Ads Keep Us Alive 😊
News Burst 2 June 2021 – Featured News
Scotland boasts over 3,000 prehistoric carved rocks, with the majority of them "cup and ring markings" – abstract motifs created by striking the rock's surface with stone tools. The earliest known animal carvings to date in Scotland, thought to be between 4,000 and 5,000 years old, have been found in an ancient burial site at Dunchraigaig Cairn, Argyll, says the Historic Environment Scotland (HES). The underside of a massive stone slab which tops an Early Bronze age stack of rocks at the site managed by HES displays five carvings of animals, including two stags with huge antlers. The other images are thought to show younger deer, HES said.
"Are we alone in the universe?" is the question humans have been asking for time immemorial as they gaze up into night sky. Hundreds of alleged sightings of UFOs appear to suggest that the answer is no. A group of British scientists have discovered a groundbreaking method, which they say will help to settle once and for all the question of whether extraterrestrial life exists. The Assembly Theory method allows researchers to find complex molecule structures in the samples captured by space probes. "It's based on the idea that only living systems can produce complex molecules that could not form randomly in any abundance. This allows us to sidestep the problem of defining life – instead we focus on the complexity of the chemistry," Professor Lee Cronin, Regius Chair of Chemistry at the University of Glasgow, said. Researchers say the Assembly Theory has been tested on samples from all parts of our planet as well as on samples captured by NASA's Mars Lander. The new method will not only help scientists to discover whether humans are alone in the universe, but also may lead to the creation of new life forms, Professor Cronin added.
Transitioning from one sex to another is a radical process. It's commonly misunderstood, and most ordinary people are confused about how to even refer to the individuals involved. But there's an entire group of people who are even more widely misunderstood: detransitioners. They committed to living as the opposite sex, only to change their mind and revert to their original gender. One of them advised, "When I went through my counselling, they asked what kind of toys I played with. They were going to decide if I was trans by what I played with. A lot of kids are confused by social media and bombarded, so kids' innocence is being taken away."
It took more than two decades, but police forces in Bangladesh were finally able to track down a notorious poacher who is believed to have killed at least 70 endangered Bengal tigers (Panthera tigris). Habib Talukder, known as Tiger Habib, was captured last Saturday near the massive Sundarbans Forest on the border between India and Bangladesh. The forest was his hunting ground, as it's home to one of the world's largest populations of Bengal tigers, whose numbers Have been declining due to poaching, habitat destruction and fragmentation.
The world's largest meat processing corporation, JBS, was hit by a cyberattack which disrupted meat production in the US, Canada and Australia. The company clarified that its "backup servers were not affected," and specialists were working to restore operations as soon as possible. It added that there was no evidence that any customer, supplier or employee data had been compromised. The Australian Broadcasting Corporation (ABC) reported that numerous deliveries of cattle were canceled in the state of Queensland, forcing cow trucks to turn around. Grazier Colin Baker told the broadcaster he had to send the cattle back because "the meatworks was going to be shutting for an indefinite amount of time.
Russia has outmaneuvered Kiev by overcoming Western objections to its Nord Stream 2 pipeline, Ukraine's President Volodymyr Zelensky has said, warning that Moscow could cut his country off from energy supplies once it is complete. The new gas line will allow supplies to bypass Ukraine, potentially depriving it of billions of dollars in transit fees. With construction expected to be completed later this year, Zelensky alleged that Russia would turn off the tap when the gas begins to flow through Nord Stream 2 in two or three years. The project, he said, is designed to prevent Ukraine getting another contract.
Russian banks may be blocked from using SWIFT, a payment system that enables reliable and secure financial transactions, as part of restrictions against Moscow, in what one official has called a potential "spiral of sanctions." "It's no secret that there are threats, primarily from the United States, to disconnect Russia from the SWIFT system," said Dmitry Birichevsky, director of the Economic Cooperation Department of the Russian Foreign Ministry.
A court in Ismailia, Egypt, has postponed the ruling on the Suez Canal lawsuit against the owners of the container ship Ever Given, which ran aground in the Suez Canal and blocked the waterway for six days in March, until June 20, the canal press service said in a statement.
The ship's owner's defense insists that the disagreements with the canal administration are related to the amount of compensation, which the owner considers too high. The 400-meter-long Ever Given container ship became wedged in one of the world's busiest trade routes in March, creating a backlog of vessels waiting to cross through the canal which connects the Red Sea to the Mediterranean. After several attempts, the ship was eventually refloated and towed to the Great Bitter Lake where it remains under arrest.
Italians reacted with dismay at the news that one of the country's most sadistic killers had been released from prison on Monday, 31 May, after informing on his fellow mafiosi. Giovanni Brusca, 64, was arrested in 1996 and later jailed for a series of crimes, including the murder of a young boy who was dissolved in acid. Nicknamed Il Porco (The Pig), Brusca worked as a hitman and enforcer for the head of the Cosa Nostra, Salvatore "Toto" Riina, admitted carrying out hundreds of murders. Riina died in prison in 2017, aged 87. Brusca was also responsible for detonating the huge car bomb which killed Giovanni Falcone, his wife and several of his bodyguards in 1992.
A female bar employee was arrested by police in the Sant Andreu de la Barca municipality of Spain after she mutilated her boss with a knife while allegedly resisting a rape attempt, the Daily Mail reports. According to the newspaper, the woman said she'd endured harassment for months, and that her boss forced her to have sex with him on several occasions prior to the knife assault that took place in the late hours of Monday.
Frederik Elgh, a professor of virology at Umeå University, has argued that it is "extremely important" to investigate whether the coronavirus has initially spread from a lab in Wuhan. He personally believes that this theory is highly probable and ventured that it "makes no sense" that the authorities, including the Swedish Civil Contingencies Agency (MSB) have labelled this idea as a "conspiracy theory". As the US administration appears to have shifted its stance on this issue and regards it as a possibility, what was formerly seen as a conspiracy theory has become more acceptable. Among others, Facebook has stopped removing posts about CVD being man-made.
The federal government has accused three international fashion brands of cultural appropriation of indigenous Mexican designs. The Culture Ministry said in a statement it had sent letters to Zara, Anthropologie and Patowl in which it laid out its opposition to "improper cultural appropriation" and called on each company to provide a public explanation detailing "on what basis it could privatize collective property, making use of cultural elements whose origin is identified in several communities of Oaxaca." The ministry also called on the global brands to detail "the benefits that will be returned to the creative communities."
Mexico – A government "mega raffle" on September 15 will feature the residences of deposed drug lords and a corporate box at the Aztec Stadium in Mexico City. The prize asset on offer is Fuentes' former residence in Tlalpan, Mexico City, which is valued at more than 77 million pesos (slightly under US $4 million). The property, which was seized more than 20 years ago, comprises over 3,000 square meters in an exclusive area, with an indoor pool, nine bedrooms, jacuzzis, saunas, a wine cellar and a party salon. The corporate box at the Aztec Stadium is valued at 20 million pesos and is valid until 2065. President López Obrador clarified how the money raised from the "stolen" resources would be spent. "Selling properties, residences, even a box that the government had in the Azteca Stadium, all of that [the money raised] is going to be delivered to the people. … and help in the purchase of vaccines and medicines and given away as scholarships …" he said.
France
Illuminati Card Game
News Burst 2 June 2021 – Bonus IMG
Merapi Volcano
Days after the 5/21/21 craft sighting in Indonesia, a "meteor" crashes directly into Indonesia's Merapi Volcano.
News Burst 2 June 2021 – Bonus IMG
News Burst 2 June 2021 – Bonus IMG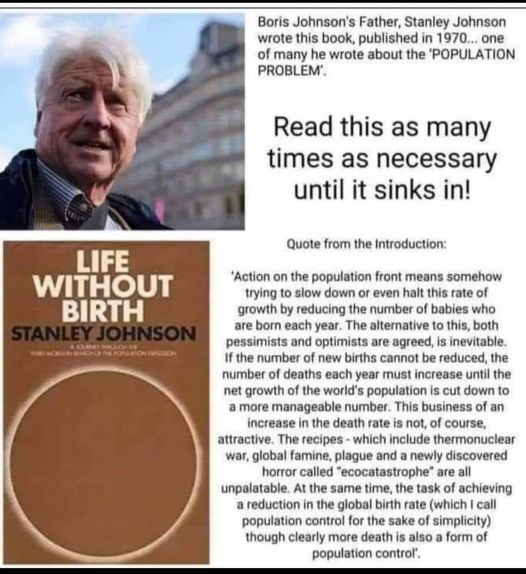 News Burst 2 June 2021 – Bonus IMG
Zumwalt
The US Navy's USS Zumwalt stealth destroyer has survived a major test in rough seas, dispelling fears the uniquely designed ship isn't seaworthy. In order to test the Zumwalt's abilities in heavy seas, a team of US Navy engineers accompanied the ship and its crew on a trip into waters off the southern coast of Alaska in the fall of 2020 where a major storm produced "Sea State Six" conditions, according to a Navy release, which describes waves between 13 and 20 feet high. "There were no exceedances of critical motion criteria limits," the release said. The next step is for the Naval Surface Warfare Center in Carderock, Maryland, to replicate the conditions in its own "indoor ocean" test pool.
News Burst 2 June 2021 – Bonus Video
Indonesia 5/21/21
This is a Craft going into the water to enter a Mothership.
These types of crafts are not standard and can flatten out or expand. Even when flat, there is enormous room for passengers and there are 4 Pleiadians in this one. Neioh
News Burst 2 June 2021 – Bonus Video
Stockholm, Sweden on 29th May 2021
Witness report: I always have an eye in the sky, this is one of the things i caught on cam, this is the whole footage, it flies in different degrees, 45, straight and 30
News Burst 2 June 2021 – Earthquakes
Earthquakes Last 36 Hours – M4 and Above
News Burst 3 June 2021 News Burst 3 June 2021 - Get The News! By Disclosure News. Clicks on the Ads Keep Us Alive 😊 News Burst 3 June 2021 - Featured News Iran's largest navy ship caught fire after a mysterious blast in the "engine room" and burned for 20...
Clicks on the Ads Keep Us Alive ✨
No Enclosures
I was born on the prairies where the wind blew free and there was nothing to break the light of the sun. I was born where there were no enclosures.
Geronimo
2022 Server & Site Tech Support 4200 €

30%

30%
Support Disclosure News Italia
We are working hard, and every day, to keep this blog. Like you we are fighting for the truth. If you want to work with us you are welcome, please email us! The blog costs are at our expense, advertising reimburse us very marginally so if you like our work and find it useful buy us a coffee clicking the donation button below that will direct you to your PayPal. We need the help of people like you!
Bitcoin & Cryptocurrencies Donation
1M9dohWnHBwNLSPd6afRaJackrw6wK9bxY