Clicks on the Ads Keep Us Alive 🙂
News Burst 19 July 2020 – Featured News
Huge waves have pummelled the Australian state of New South Wales, eroding some coastal areas and putting homes at risk of collapse. In beach suburbs to the north of Sydney, residents lost decks and fences as the surf lapped at the edge of properties. Authorities say they have recorded waves as high as 11m (36ft) this week off the city's coastline. The wild surf has been caused by a strong low pressure system. On Friday, the Bureau of Meteorology (Bom) re-issued a "hazardous" surf warning for the state's entire 2,100km (1,300-mile) coastline. The biggest waves have been about four times the size of an average wave at this time of the year, said Weatherzone, a meteorology company. In the suburb of Wamberal, an hour's north drive of Sydney, residents were evacuating beachfront homes at risk of collapse.
Riot police descended on Woodberry Down estate in London on Friday night to break up an illegal rave, sparking violent chaos as angry revellers threw bricks and bottles at the officers. Hundreds are said to have attended the illegal rave. Scores of officers walked in a line to disperse the crowds and closed off the Seven Sisters Road as a police helicopter flew overhead. The Met Police tweeted that they were responding to an illegal music event in Woodberry Down Estate in the early hours of Saturday. "We stated earlier that any such illegal event would be closed down by police to protect the public and prevent crime," it said. Illegal raves have become a problem during the coronavirus lockdown. A number of illegal parties took place on July 4, the day the pubs reopened in the UK, sparking violence as police arrived to disperse the crowds, and seven officers were injured.
Virginia Roberts told CBS: "Prince Andrew should be panicking, he knows he's guilty. He needs to be held accountable. We need to show the world that the rich and the mighty can fall too." Virginia also revealed Ghislaine Maxwell – who denies any wrongdoing – was the 'mastermind' behind the Jeffrey Epstein abuse. Ghislaine Maxwell was "definitely the mastermind" behind Jeffrey Epstein's crimes and "more sinister than him", one of the couple's accusers has alleged. Maria Farmer, who alleges she was sexually assaulted by the pair in 1996, was speaking after British socialite Maxwell was denied bail by a New York court. Farmer alleged while speaking to the Mail: "That woman was much more sinister than Epstein, and to me, much more dangerous. "She was definitely the mastermind. She was in charge."
Maxwell's rumoured husband Scott Borgerson bragged to his parents about dating a "high profile woman", but they had no idea about her ties to Jeffrey Epstein, claims an insider. The Boston-based tech entrepreneur reportedly left his wife Rebecca, the mother of his two children, for the accused sex trafficker in 2014. Prosecutors alleged in court this week that Maxwell – currently in custody – is married, but they have not shared her husband's identity. Evidence points to the 43-year-old millionaire, who hails from Missouri.
Yesterday, Prince Andrew's daughter Princess Beatrice got married to Edoardo Mapelli Mozzi in a secret wedding at Windsor Castle. Dario Mapelli Mozzi, the cousin once removed of Princess Beatrice's new husband, has said the couple's wedding may have been held in secret because of Prince Andrew's links to the Jeffrey Epstein scandal. Last week the US Attorney General Bill Barr said that Andrew must speak to the FBI and his team 'definitely' want to interview him.
Britain's Supreme Court on Friday suggested its judges could stop serving in Hong Kong unless judicial independence and the rule of law were guaranteed in the city. Two British judges have served on the Hong Kong Court of Final Appeal since 1997 as part of the agreement that saw control handed over to China. The Court of Final Appeal also includes retired judges from Britain and from other common law jurisdictions, including Australia and Canada. UK Supreme Court president Robert Reed said the Hong Kong court had ruled on civil and commercial cases, as well as those about rights of protest and free speech. "The new security law contains a number of provisions which give rise to concerns. Its effect will depend upon how it is applied in practice. That remains to be seen," he said. "Whether judges of the Supreme Court can continue to serve as judges in Hong Kong will depend on whether such service remains compatible with judicial independence and the rule of law."
Locals of Khokana, Nepal, on Saturday carried out a 'paddy transplantation protest' at Khudolphant against the construction of the Kathmandu-Tarai expressway through the ancient settlement. They also sowed maize and soybean seeds in the area, which is the proposed gateway of the expressway in the Valley. Earlier this month, a clash had erupted between the locals and security personnel when police intervened in a similar kind of protest in which at least four police personnel and more than a dozen protesters were injured.
[Soft Disclosure] Newly-released documents have revealed the fascination of the US Central Intelligence Agency with Scotland, including "X-Files" documenting paranormal phenomena "north of the border". According to The Daily Record, some of the weirdest records relate to the "Stargate" programme, a secret US Army unit established in 1978 at Fort Meade, Maryland, by the Defence Intelligence Agency and contractor SRI International to investigate the potential for psychic phenomena in military and domestic intelligence applications, which inspired the 2009 movie The Men Who Stare at Goats. Also included is a 1964 report by the National Investigations Committee on Aerial Phenomena that included retired armed services chiefs. The 186-page document lists UFO sightings across the globe, including a mysterious case in Wigtownshire on 4 April 1957, in which three radar posts tracked a UFO that "dove and circled" between 14,000-60,000 feet. "Quite definitely this was no freak. It was an object of some substance and no mistake could have been made", Wing Commander W P Whitworth, based in Scotland, says in the document. The file goes to recommend increasing attempts to communicate with aliens, and drafting special laws to govern how humans interact with ET. "On the basis of the evidence in this report, NICAP has concluded UFOs are real and they appear to be intelligently controlled. We believe it's a reasonable hypothesis UFOs (beyond those explainable as conventional objects or phenomena) are manifestations of extraterrestrial life", it concludes.
The Changjiang River Water Resources Commission, which uses the local name for the Yangtze River, on Thursday issued a "blue" flood warning – the lowest level – for the Three Gorges reservoir. The reservoir is more than 10m higher than its warning level. Water inflow to the reservoir on Friday is expected to exceed 50,000 cubic metres a second. The government has so far said that the dam can handle the increased load. Higher "orange" flood warnings remain in place for two major freshwater lakes in the Yangtze River plain – Dongting Lake in Hunan province and Poyang Lake in Jiangxi province.
An OPSEC error by an Iranian threat actor has laid bare the inner workings of the hacking group by providing a rare insight into the "behind-the-scenes look into their methods." IBM's X-Force Incident Response Intelligence Services (IRIS) got hold of nearly five hours worth of video recordings of the state-sponsored group it calls ITG18 (also called Charming Kitten, Phosphorous, or APT35) that it uses to train its operators.
Some of the victims in the videos included personal accounts of U.S. and Greek Navy personnel, in addition to unsuccessful phishing attempts directed against U.S. state department officials and an unnamed Iranian-American philanthropist. "Some of the videos showed the operator managing adversary-created accounts while others showed the operator testing access and exfiltrating data from previously compromised accounts," the researchers said. The IBM researchers said they found the videos on a virtual private cloud server that was left exposed due to a misconfiguration of security settings. The server, which was also found to host several ITG18 domains earlier this year, held more than 40 gigabytes of data. The discovered video files show that ITG18 had access to the targets' email and social media credentials obtained via spear-phishing, using the information to log in to the accounts, delete notifications of suspicious logins so as not to alert the victims, and exfiltrate contacts, photos, and documents from Google Drive. "The operator was also able to sign into victims' Google Takeout (takeout.google.com), which allows a user to export content from their Google Account, to include location history, information from Chrome, and associated Android devices," the researchers noted. Besides this, the videos — captured using Bandicam's screen-recording tool — also show that the actors behind the operation plugged the victims' credentials to Zimbra's email collaboration software intending to monitor and manage the compromised email accounts.
The official portraits of former Presidents Bill Clinton and George W. Bush were removed from the Grand Foyer of the White House within the last week, aides told CNN, and replaced by those of two Republican presidents who served more than a century ago. White House tradition calls for portraits of the most recent American presidents to be given the most prominent placement, in the entrance of the executive mansion, visible to guests during official events. The Clinton and Bush portraits were moved into the Old Family Dining Room, a small, rarely used room that is not seen by most visitors. That places the paintings well outside of Trump's vantage point in the White House. In their previous location, the pictures would have been seen daily as Trump descends the staircase from his third floor private residence or when he hosts events on the state floor of the White House. Now, they hang in a space used mainly for storing unused tablecloths and furniture.
News Burst 19 July 2020 – Bonus IMG
XE Médica's new protective suit. Company designs inflatable protective suit for paramedics. Air-tight suit regulates temperature and air pressure.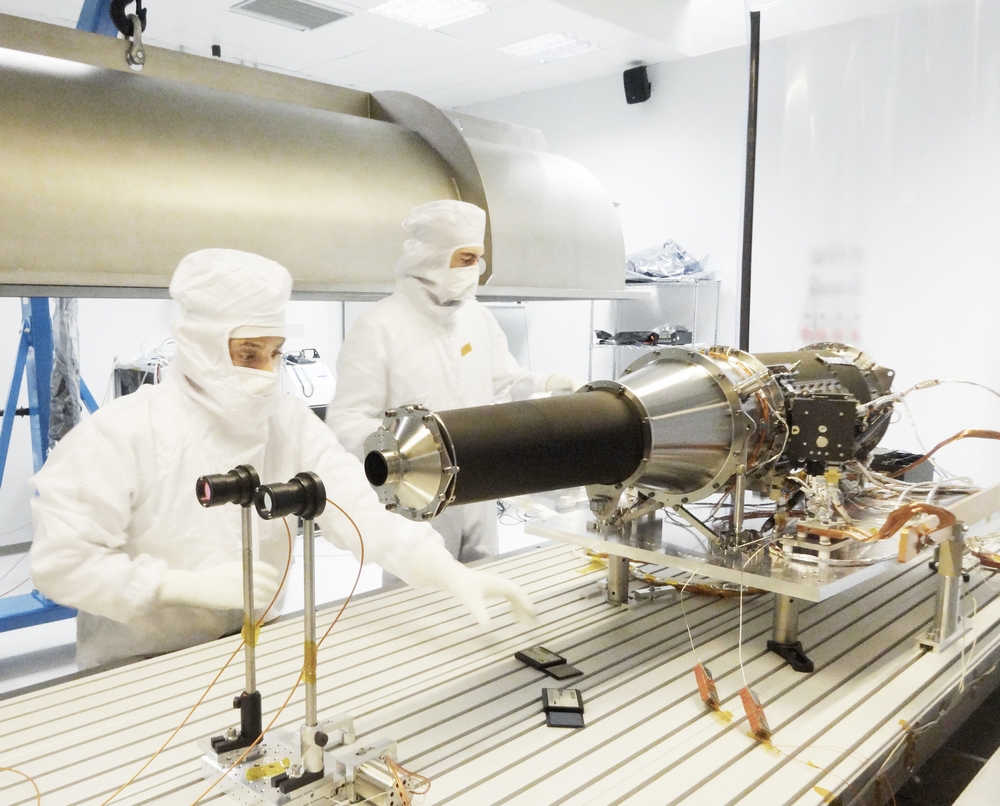 XE Médica's new protective suit. Company designs inflatable protective suit for paramedics. Air-tight suit regulates temperature and air pressure.
News Burst 19 July 2020 – Solar Activity
Sunspot number: 0
Spotless Days
Current Stretch: 7 days
2020 total: 150 days (75%)
2019 total: 281 days (77%)
News Burst 19 July 2020 – Earthquakes
Europe – M4.1 Iceland
---
North America – M3.3 Nevada
---
Central America – M4.7 North Chile
---
South America – M5.9 North Chile
---
Asia – M4.8 Indonesia
---
Pacific – M6.2 Tonga
---
Deepest EQ – M4.4 183 km Indonesia
We were waiting for the shock in Iceland and here is an M4.1 at the final release point. With this movement and with the further M3 in the Azores in Europe we probably just have to wait for the next wave actually in Central-South Asia.
Earthquakes Last 24 Hours – M4 and Above
Silicon Valley tech legend Keith Rabois is leaving San Francisco and "moving immediately" to Florida, adding to the list of tech heavyweights who have left the Bay Area. "I think San Francisco is just so massively improperly run and managed that it's impossible to stay here," said Rabois, an early executive at PayPal, Square, Linkedin, Yelp who has been a Bay Area resident of two decades…
Jupiter and Saturn will come closer to each other in the Earth's night sky than they have for almost a millennium between December 16 and 25 in an extremely rare astronomical extravaganza. he pair will be separated by one fifth the diameter of a full moon as viewed from the Earth, in an extraordinary astronomical proximity event which has not occurred for 800 years.
A British man who contracted malaria, dengue fever and Covid-19 while working for a charity in India is now battling to recover from a venomous cobra bite. After running the gauntlet of the infectious diseases, Ian Jones was bitten by the deadly snake in a village near Jodhpur in western India's Rajasthan state.
Clicks on the Ads Keep Us Alive ✨
Enlightenment
It is paradoxical, yet true, to say, that the more we know, the more ignorant we become in the absolute sense, for it is only through enlightenment that we become conscious of our limitations. Precisely one of the most gratifying results of intellectual evolution is the continuous opening up of new and greater prospects.
Nikola Tesla
2021 Server & Site Tech Support 4200 €

20%

20%
Support Disclosure News Italia
We are working hard, and every day, to keep this blog. Like you we are fighting for the truth. If you want to work with us you are welcome, please email us! The blog costs are at our expense, advertising reimburse us very marginally so if you like our work and find it useful buy usacoffee clicking the donation button below that will directu to your PayPal. We need the help of people like you!
Bitcoin & Cryptocurrencies Donation
1M9dohWnHBwNLSPd6afRaJackrw6wK9bxY