News Burst 18 January 2020
Clicks on the Ads Keep Us Alive 😊
News Burst 18 January 2020
Pentagon officials have often accused the DPRK, Iran, and Russia of being the main countries allegedly engaging in cyber operations against the US, while presenting zero credible evidence of their alleged misdeeds. This time, however, the US Army was spared from humiliation at the hands of this trio. The Defence Department's Defence Digital Service spokesperson has admitted that the US Army suffered attacks from 52 hackers from Canada, Germany, and Romania, who bombarded it between 9 October and 15 November 2019, exploiting 146 bugs and vulnerabilities in the process.
Hours after Indian President Ram Nath Kovind rejected the mercy petition of Mukesh Singh, one of the four convicts in the 2012 Delhi gangrape case, a Delhi court issued fresh execution warrants in the case, postponing the date of the hanging of the four convicts to February 1. The four convicts will be executed at 6 am.
It looks like the Iranian government wasn't the only one hiding critical details about the aftermath of the Islamic Revolutionary regime's 'retaliatory strike' from the public. According to several media reports, eleven US service members were flown out of Al Assad Air Base in Iraq and treated for concussion symptoms after Iran's rocket attack targeting two American bases in Iraq.
The Botanical Survey of India published the first comprehensive orchid census of the country last year, Arunachal Pradesh emerged as its top contributor. Nearly 612 out of 1256 of India's orchid species can be found in the Northeastern state.
The Canadian extradition proceedings of Huawei Technologies chief financial officer Meng Wanzhou hinge on allegations she made a fraudulent presentation to HSBC in 2013 over the technology giant's business ties in Iran, but recently revealed documents show the HSBC Bank had been aware of Huawei's business relationships in the Middle Eastern country for years earlier.
An annual 2nd Amendment rally in Richmond, Va. scheduled for this Monday will see gun rights activists marching alonside an unusual ally: the local Antifa chapter. While Antifa groups are most famous for sometimes-violent protests against right-wing groups, the Richmond-based Antifa Seven Hills is joining 2nd Amendment supporters in support of gun rights.
Each year, more than 6,500 cases of bladder cancer, roughly five percent of all cases in Europe, are found to be attributable to exposure to trihalomethanes (THMs) in drinking water – and it's all perfectly legal. THMs are a class of molecule that appear as a by-product of the disinfectants used to clean drinking water. When chlorine, the main chemical used to clean drinking water, comes into contact with organic matter, it breaks down into THMs.
A second person has died from pneumonia in the central Chinese city of Wuhan following an outbreak of caused apparently the coronaviruses; preliminary investigations suggest link to the sea food market.
Former White House chief strategist Steve Bannon has called for a full investigation into coordination between Congressional Democrats and members of the media, after articles of impeachment against President Trump appear to have been deliberately 'slow walked' in order to coincide with two 'bombshell' developments in the Ukraine story.
Tropical Cyclone "Tino" intensified into a Category 3 storm as it approached Tongan waters. On its current track, Tropical Cyclone Tino is expected to lie at about 165km West of Pangai, Ha'apai at 6:00 am UTC this morning.
Active Weather
Severe Tropical Cyclone Tino – Intensifying – 70 kts 970 hPa – NE of Fiji Moving SE 17 kts – Expected CAT3 in Tonga.
Strongest EQ in Europe M4.3 Greece
Strongest EQ in US M4.1 Alaska
Strongest EQ on the Planet M5.9 Ascension Island
Deepest EQ M3.9 281 km Argentina
News Burst Bonus Img
News Burst 18 January 2020
Jabba the Hutt
A top ISIS leader dubbed 'Jabba the Hutt' has been captured in Mosul – but proved so obese that removing him from his bolthole required the assistance of a truck, drawing a deluge of memes and jokes at his expense on social media.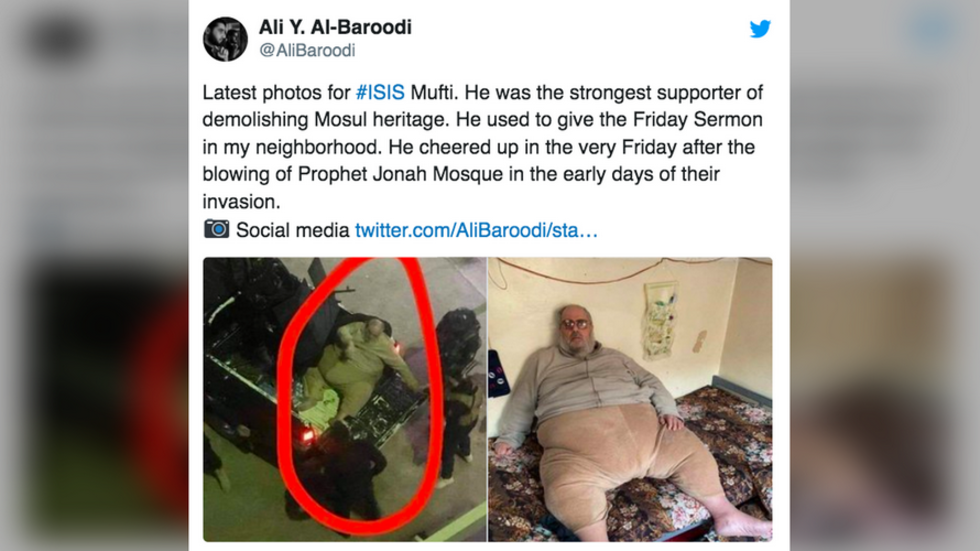 Clicks on the Ads Keep Us Alive ✨
No Enclosures
I was born on the prairies where the wind blew free and there was nothing to break the light of the sun. I was born where there were no enclosures.
Geronimo
2022 Server & Site Tech Support 4200 €

14%

14%
Support Disclosure News Italia
We are working hard, and every day, to keep this blog. Like you we are fighting for the truth. If you want to work with us you are welcome, please email us! The blog costs are at our expense, advertising reimburse us very marginally so if you like our work and find it useful buy us a coffee clicking the donation button below that will direct you to your PayPal. We need the help of people like you!
Bitcoin & Cryptocurrencies Donation
1M9dohWnHBwNLSPd6afRaJackrw6wK9bxY