News Burst 14 September 2021
Clicks on the Ads Keep Us Alive 😊
News Burst 14 September 2021 – Featured News
Israeli officials have been caught admitting that in many situations, the country's 'Green Pass' is not "medically justified," but exists to pressure citizens into getting vaccinated. However, the 'Green Pass' is less of a public health measure and more of a method of forcing the populace to get the shot, according to footage of cabinet ministers overheard before a meeting on Sunday, broadcast by Israel's Channel 12 News that night and reported by the Times of Israel.
Targeted killings by US drones are notoriously prone to claiming civilian lives. It takes a toll on drone pilots too, as the job slowly eats away their souls, an ex-operator told in an interview for the Unheard Voices project. Brandon Bryant served in the US military between 2006 and 2011, targeting drone strikes from the Cannon Air Force Base in New Mexico. His job was to point a laser at where a Hellfire missile fired by a coworker from a Predator drone should hit. He estimates that he personally contributed to the deaths of 13 people. After the first time he helped kill three people that he believed were innocent, he called his mother, crying. "She told me it was good that I felt bad about it, because if I felt good about it I would just be another psychopath," he recalled.
British American Tobacco commented on BBC claims that it conducted a shady operation to sabotage rivals in southern Africa and had to pay the ruling party of Zimbabwe when the ghosts were captured, as a "misrepresentation of our conduct. ". British American Tobacco (BAT), a London-based multinational and one of the largest companies in the UK, has been at the center of the investigation into alleged illegal espionage and corruption in Africa, or more specifically, its tobacco business. In its business in South Africa, the company has relied on the services of a private security company called Forensic Security Services (FSS). FSS has long been accused of doing a number of illegal things on behalf of its client, such as eavesdropping on its rivals' phones, planting tracking devices on their cars, or bribing corrupt officials to prevent competition and help BAT. The British company insists the operations were completely legal and were intended to help law enforcement in African countries eradicate crimes in the tobacco industry.
The French Valneva company stating that "Valneva has worked tirelessly, and to its best efforts, on the collaboration with HMG [the UK government] including investing significant resources and effort to respond to HMG's requests for variant-derived vaccines." VLA2001, Valneva's vaccine candidate consists of inactivated virus particles, unlike mRNA technology used by Pfizer / BioNTech and Moderna. The firm's shot is currently undergoing phase-three clinical trials with Public Health England, and Valneva hopes that the initial approval for its vaccine could be granted by the end of this year.
Recent efforts to push the Russian language out of public places in Ukraine are just the start, and the country must now purge the way it reads, writes and speaks in order to truly join the West, a top Kiev security boss has said. Alexey Danilov, the secretary of the National Security and Defense Council, said the Ukrainian language – which the government has been at pains to promote over Russian in recent years – now needs to change too. "I believe that this will be one of the fundamental things that we need to get rid of the Cyrillic alphabet and switch to the Latin alphabet," he explained.
The Taliban found about $6 million in cash and at least 15 gold bars in the house belonging to former Afghan Vice President Amrullah Saleh, who had declared himself president of Afghanistan, Khaama Press reported on Monday. The Afghan news agency shared a video circulated earlier on social media, saying it showed Taliban militants demonstrating the assets found in Saleh's residence. Neither Saleh nor the members of the anti-Taliban resistance have yet commented on the claims.
Venezuela's electrical system was targeted by another "terrorist attack" on Sunday, minister of electric power Nestor Reverol has said, referring to power outages in the Caracas area and other parts of the Latin American country. There was an explosion and fire at an electrical substation in the Jose Angel Lamas municipality of northern Aragua state, the incident caused power outages in the Central District, while also leaving parts of the states of Zulia, Merida, Tachira, Nueva Esparta and Falcon without electricity, The minister insisted that the blast was "a new terrorist attack" on the Venezuelan electrical system, which came as part of the ongoing "multiform war" against the country.
Veronica Wolski was a fierce patriot who will be truly missed. She dedicated her life to spreading the truth. She would always say, if only one person saw her signs, that was one more person potentially saved. We will never stop fighting for you!
Prince Andrew should go to jail "for at least a little while", according to the father of Virginia Roberts Giuffre, who told Good Morning Britain (GMB) that the royal finally needs to learn about accountability. "I would like to see him go to prison for at least a little while. He needs to know what it's like to be held accountable for his actions," Sky Roberts said. "He needs to be held accountable. This is not the times of William Wallace when royals can just do whatever they want."
In Dresden, Germany, and the surrounding area up to the Czech border, there was a widespread blackout shortly after noon today. According to officials, the reason was a short circuit in the substation in south Dresden. Partly it came to small panic situations as people were locked in the supermarket for a short time, because the doors are electronically guided. Power fully resumed after ~1 hour
The FBI released the first document related to the agency's investigation, named Operation Encore, into Saudi nationals' role in the 9/11 terrorist attack. The 16-page file was published in response to Joe Biden's executive order stipulating a massive declassification of the government's 9/11 papers within the next six months. Several years ago, families of the 9/11 victims filed a lawsuit against Saudi Arabia, alleging that the country's government could be aware of or involved in the attack, something that Riyadh resolutely denies. The lawsuit became possible after the US Congress passed the Justice Against Sponsors of Terrorism Act (JASTA) in 2016, allowing American citizens to sue governments for terror attacks. The newly-declassified document has not provided any evidence that senior Saudi officials were in any way complicit in the 9/11 tragedy. Biden's executive order declassification review of documents related to the 9/11 attacks is more than just a fulfilment of his election promise, according to Dr. Yu Ouyang, assistant professor of Political Science at Purdue University Northwest.
While discussing Israel's Green Pass that's currently required to enter public places, politicians were heard admitting it isn't needed on purely medical grounds – but is a vital tool to force the population to get jabbed. "The thing is, I'm telling you this, our problem is people who don't get vaccinated. We need that they… otherwise… we will not get out of this," said Health Minister Nitzan Horowitz. Despite over 61% of the population being fully vaccinated and booster shots planned, daily cases hit record highs of over 10k earlier this month.
During the time of the Soviet Union, the threat posed by aliens was taken very seriously – so much so, that under the leadership of Nikita Kruschev a special military task force was given the role of assessing a possible extraterrestrial threat. Russian satellites, army soldiers, secret agents, and many more operatives were employed to record and study all sightings of UFOs and ETs – lest humanity fall to the malevolent influence and exploitation of an extraterrestrial civilisation.
Residents of San Fernando Valley, California were shocked after showing up to vote in the state's gubernatorial recall election, only to be told by polling station workers that they had already voted. 88-year-old Estelle Bender, a Republican, said she wasn't the only person who was told incorrectly that they had already voted. "The man next to me was arguing the same thing," said Bender, who was given a provisional ballot that she filled out and then "left really angry."
The United Nations has admitted that malicious figures were able to breach its network earlier this year and steal data which could now be used for facilitating future attacks on the organization as well as on other agencies. "We can confirm that unknown attackers were able to breach parts of the United Nations infrastructure in April of 2021," Stéphane Dujarric, spokesman for the UN Secretary-General, said in a statement. Dujarric added that the international body is a frequent target of cyberattacks, and also confirmed that it has been responding to other attacks linked to the earlier breach. Based on investigations carried out by the UN's cybersecurity teams, the intruders made their way into the system on April 5, and there are indications that they were active inside the network at least till August 7.
Facebook came up with a program called XCheck, or cross check, which in many instances became a de facto whitelist. Over the years, XCheck has allowed celebrities, politicians, athletes, activists, journalists, and even the owners of "animal influencers" to post whatever they want, with few to no consequences for violating the company's rules. "For a select few members of our community, we are not enforcing our policies and standards," reads an internal Facebook report published as part of a Wall Street Journal investigation. "Unlike the rest of our community, these people can violate our standards without any consequences." "Few" must be a relative term at Facebook, as at least 5.8 million people were enrolled in the program as of last year, many of them with significant followings. That means a large number of influential people are allowed to post largely unchecked on Facebook and Instagram.
News Burst 14 September 2021 – Bonus IMG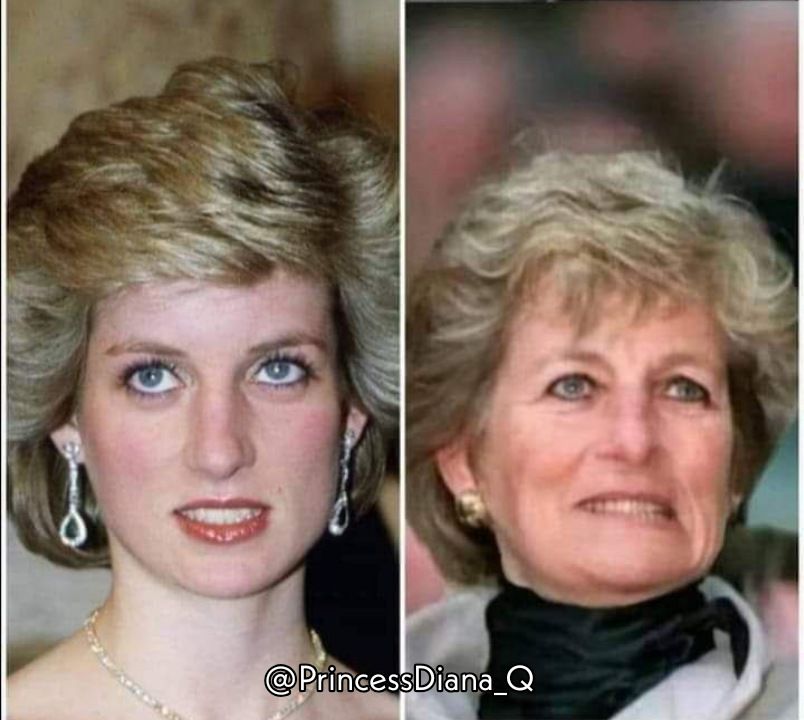 News Burst 14 September 2021 – Bonus Video
Oklahoma City, OK – 9/11/2021
WITNESS: I was walking my dogs and noticed something strange in the sky. It pulsated then started moving then a green orb and a red orb appears. Then it flew off I have all this on clear video.
News Burst 14 September 2021 – Earthquakes
Earthquakes Last 36 Hours – M4 and Above
News Burst 15 October 2022News Burst 15 October 2022 - Get The News! By Disclosure News.Clicks on the Ads Keep Us Alive 😊 News Burst 15 October 2022 - Featured News The placebo effect is proof that our thoughts have real effects on the physical world. This...
Clicks on the Ads Keep Us Alive ✨
Enlightenment
It is paradoxical, yet true, to say, that the more we know, the more ignorant we become in the absolute sense, for it is only through enlightenment that we become conscious of our limitations. Precisely one of the most gratifying results of intellectual evolution is the continuous opening up of new and greater prospects.
Nikola Tesla
2023 Server & Site Tech Support 4200 €

70%

70%
Support Disclosure News Italia
We are working hard, and every day, to keep this blog. Like you we are fighting for the truth. If you want to work with us you are welcome, please email us! The blog costs are at our expense, advertising reimburse us very marginally so if you like our work and find it useful buy us a coffee clicking the donation button below that will direct you to your PayPal. We need the help of people like you!
Bitcoin & Cryptocurrencies Donation
1M9dohWnHBwNLSPd6afRaJackrw6wK9bxY