Clicks on the Ads Keep Us Alive 😊
News Burst 14 March 2020
In China, questions are being asked about the failure of its multimillion-dollar, state-of-the-art early warning system, set up in the wake of the severe acute respiratory syndrome (Sars) outbreak in 2002-2003. Just one year ago, in March 2019, the director of China's Centre for Disease Control and Prevention (CDC) told reporters that, while a virus could emerge at any time, it would not in future cause an epidemic on the scale of Sars. CDC spent $ 100 million to build a reporting and early warning system for the CDC after Sars but they failed miserably. A leaked document from Wuhan Central Hospital this week indirectly confirmed that the early warning system was not activated during the early period of the outbreak. The document showed doctors were under instructions not to report any cases until they had been vetted and approved by their supervisors. They were also forbidden from disclosing any information to the public without permission. Doctors who did speak out in the early days of the outbreak faced consequences. Ai Fen, head of Wuhan Central Hospital's emergency department, was muzzled by local authorities after raising the alarm without permission at the end of December. Another doctor, Li Wenliang, shared her information privately with a group of medical school alumni and was reprimanded by local police for "spreading rumours". Weeks later, Li was killed by the disease and was hailed in China as a whistle-blower and a martyr. Official reports have documented that leading experts from China's National Health Commission made two separate visits to Wuhan, just a week apart in early January, and reported no evidence of human transmission of the virus. It has since emerged that there was evidence of human transmission occurring in Wuhan as early as December.
U.S. health regulators have approved a new coronavirus test that will speed up by tenfold the ability to test patients, helping solve a significant obstacle to American efforts to contain the virus. The Food and Drug Administration granted "emergency use authorization" to the test, which runs on Roche Holding AG's cobas 6800/8800 systems. The 8800 system is capable of testing 4,128 patients a day, and the 6800 version can test as many as 1,440. The tool also is available in Europe and countries that accept its CE marking for medical devices. [$$$$$]
The fugitive Cesare Antonio Cordì, 42 year-old member of the 'ndrangheta of Locri, Italy was arrested in an operation carried out by the Carabinieri together with the helicopter squadron "Hunter of Aspromonte". The man was identified thanks to the violation of the emergency rules in place for the containment of the Coronavirus infection. The military's action prevented Cordì from escaping from a secondary entrance.
A federal court ordered a deposition of Hillary Clinton on her emails and Benghazi attack records. Hillary Clinton hit back on Friday and filed an appeal to stop her court-ordered email testimony. In September Judge Royce Lamberth granted Judicial Watch SIGNIFICANT new discovery on the Hillary Clinton email and Benghazi scandals. Judicial Watch in September released transcript from their hearing on August 22 where Judge Royce Lamberth granted new discovery and witnesses on Hillary Clinton's email case. Judge Lamberth, a Reagan appointee blasted State Department lawyers defending Hillary Clinton who were working to cover up her email scandal. 'There is no FOIA exemption for political expedience, nor is there one for bureaucratic incompetence,' Judge Lamberth said warning the government lawyers. Judge Lamberth also lambasted the State Department lawyers when they tried to stop Judicial Watch from gathering more evidence in Hillary's case.
Microsoft today announced that Co-Founder and Technology Advisor Bill Gates stepped down from the company's Board of Directors to dedicate more time to his philanthropic priorities including global health, development, education, and his increasing engagement in tackling climate change. He will continue to serve as Technology Advisor to CEO Satya Nadella and other leaders in the company. On June 27, 2008, Gates transitioned out of a day-to-day role in the company to spend more time on his work at the Bill & Melinda Gates Foundation. He served as Microsoft's chairman of the board until February 4, 2014.
There's growing speculation that Clinton is back, having nursed her wrath for four years after the 2016 election defeat. She believes if Biden wins and she's the ticket as VP, she could rise to power given his cognitive decline. The polite way of putting it is "cognitive difficulties," but Donald Trump and his gang are far from polite. They will call it what it is, however "deplorable." It is senility. A disqualification for having your finger on the nuclear button. His face appears made of wax, his eyes bloodied during one debate and his dentures flying out and across the studio floor in another. The party is over.
Prince Andrew's lawyers have been in contact with prosecutors investigating sex offender Jeffrey Epstein since the new year, a new report claims. The royal has been under intense pressure to aid an investigation into the late billionaire — and had reportedly failed to respond to requests to help US officials. However, a spokesman for Geoffrey Berman, the United States Attorney for the Southern District of New York — who is leading the inquiry into Epstein's sex trafficking — confirmed that "there has been communication between both legal teams". The revelation contradicts Berman's previous comments in January that the Queen's son had offered "zero cooperation."
A long-serving, senior Revolutionary Guard general has died of coronavirus in Iran on Friday, March 13. Lt. General Nasser Sha'abani was a member of Islamic Revolution Guard Corps (IRGC) for 37 years and had held many senior posts and commands in Iran's elite military force. His record includes deputy commander of IRGC's Sarollah unit in Tehran, which is tasked with protecting the regime particularly against internal dissent. He was also commander of IRGC in the western province of Kermanshah, where his forces fought against the opposition Mojahedin fighters in the 1980s, who were based in Iraq and had crossed into Iran to overthrow the Islamic Republic. Sha'abnai also led operations against leftist opposition groups in the years immediately following the establishment of Iran's clerical regime.
The mother of a teenager who took her own life after being prescribed an asthma medication is calling for Australia to follow America's lead and add more prominent warnings to its packaging. Singulair, also known as Montelukast, is a common asthma medication in Australia, with pharmacies dispensing almost 170,000 scripts for the drug in 2018-2019. It can be prescribed for children as young as two, and is often a popular choice for kids because it's available in pleasant-tasting, chewable tablets. But Singulair has been linked to nightmares, psychotic episodes and suicidal thoughts in children.
Going at the supermarket found a canned food that has shit as an ingredient, went complaining to the shop owner arguing that he's selling shit. The guy looked at the can, saw the ingredients and answered: "Well, it's written here, we're legal."
President Joko "Jokowi" Widodo has admitted that he was deliberately holding back some information on COVID-19 cases to prevent the public from panicking. "Indeed, we did not deliver certain information to the public because we did not want to stir panic. We have worked hard to overcome this, since the novel coronavirus outbreak can happen regardless of the country border," Jokowi said on Friday. He assured the public that his administration had tried its best to overcome the pandemic through several measures. He also told the public to remain calm and vigilant. [Who's idiot here, Indonesian people or dodowidowi?]
Students of Earth to Sky Calculus and Spaceweather.com traveled to Abisko, Sweden, to launch a pair of cosmic ray balloons. We'd been there before, launching three identical balloons in March 2017. Putting all the data together, 2017+2020, we find that radiation has increased +12% in the past 3 years. What's causing the increase? Solar Minimum. At the moment, the sun is near the bottom of the 11-year solar cycle. During Solar Minimum, the sun's magnetic field weakens, allowing extra cosmic rays from deep space to penetrate the solar system. These cosmic rays are hitting Earth's atmosphere, creating a spray of secondary cosmic rays that shower toward the ground below.
Strongest EQ in Europe M3.3 Greece
Strongest EQ in North America M4.0 California
Strongest EQ in Africa M4.9 Tanzania
Strongest EQ on the Planet M5.2 Chile
Deepest EQ M4.9 208 km Tonga
News Burst 14 March 2020 Bonus Img
Mars Pavonis Mons Volcano
What created this unusual hole in Mars? The hole was discovered by chance in 2011 on images of the dusty slopes of Mars' Pavonis Mons volcano taken by the HiRISE instrument aboard the robotic Mars Reconnaissance Orbiter currently circling Mars. The hole, shown in representative color, appears to be an opening to an underground cavern, partly illuminated on the image right. Analysis of this and follow-up images revealed the opening to be about 35 meters across, while the interior shadow angle indicates that the underlying cavern is roughly 20 meters deep. Why there is a circular crater surrounding this hole remains a topic of speculation, as is the full extent of the underlying cavern. Holes such as this are of particular interest because their interior caves are relatively protected from the harsh surface of Mars, making them relatively good candidates to contain Martian life. These pits are therefore prime targets for possible future spacecraft, robots, and even human interplanetary explorers.
News Burst 14 March 2020 Bonus Img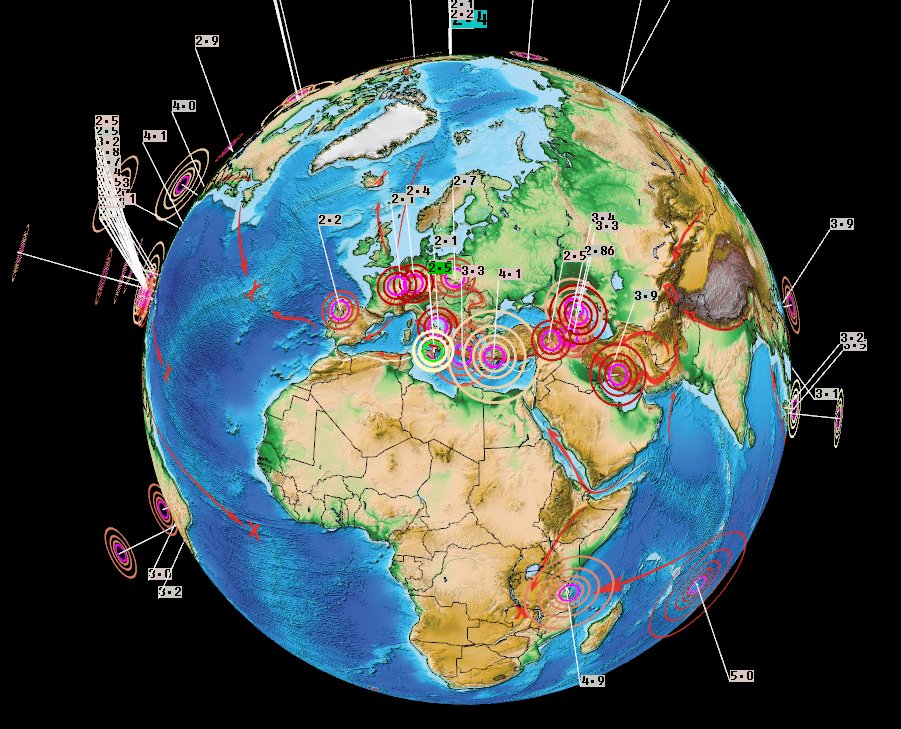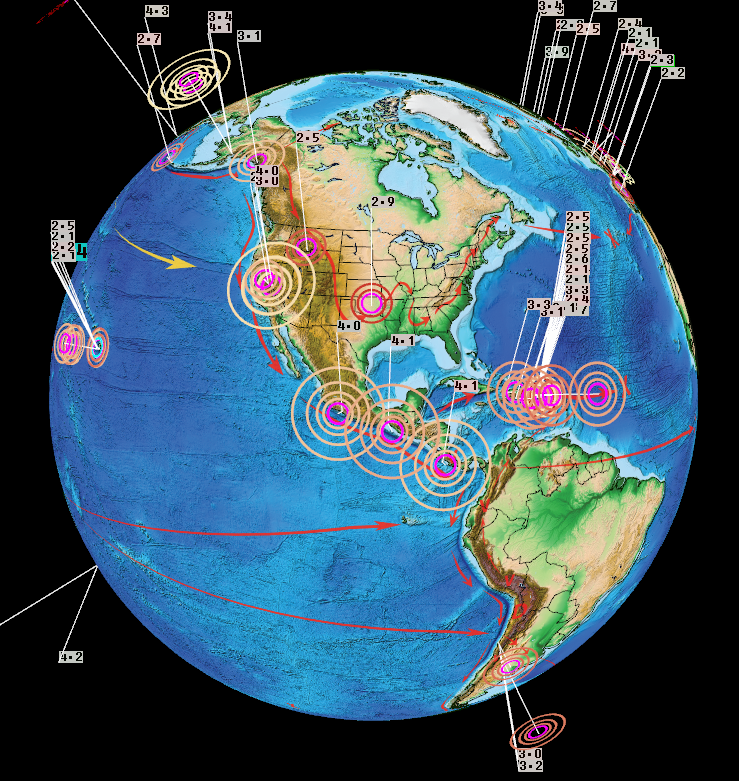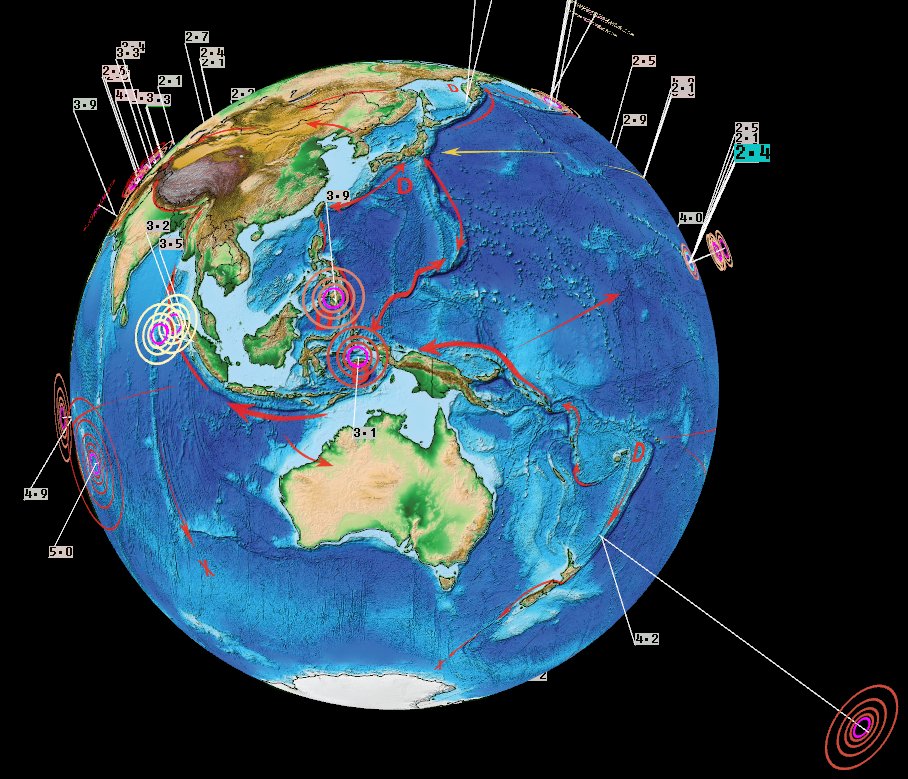 [custom-twitter-feeds layout=list hashtag="#NewsBurstLive" num=12 autoscroll=true showheader=false]
Clicks on the Ads Keep Us Alive ✨
Enemies
Always forgive your enemies. Nothing annoys them so much.
Oscar Wilde
2023 Server & Site Tech Support 4200 €

25%

25%
Support Disclosure News Italia
We are working hard, and every day, to keep this blog. Like you we are fighting for the truth. If you want to work with us you are welcome, please email us! The blog costs are at our expense, advertising reimburse us very marginally so if you like our work and find it useful buy us a coffee clicking the donation button below that will direct you to your PayPal. We need the help of people like you!
Bitcoin & Cryptocurrencies Donation
1M9dohWnHBwNLSPd6afRaJackrw6wK9bxY