News Burst 14 July 2020 – Featured News
Five executives have resigned from Ubisoft and two have been suspended amid an internal investigation into claims of sexual harassment and other workplace misconduct. In a statement published Saturday, Ubisoft said Chief Creative Officer Serge Hascoet, Direct of Ubisoft Canada Yannis Mallat, and Global Head of HR Cécile Cornet had all resigned from the company effective immediately. The high profile departures follow those of three other executive figures in recent weeks, including the Co-Founder of Ubisoft Toronto Maxime Beland, who also resigned from the company as part of the misconduct probe. Vice Presidents Tommy Francois and Andrien 'Escoblades' Gbinigie have also been suspended. Each man faced at least three claims of misconduct among a flurry of Twitter posts from named and anonymous accusers.
India – The Bhagalpur town lies on the banks of Ganga river, which cuts through the district. To its north is river Kosi that eventually merges with the Ganga in Khagaria. It is these two rivers and their distributaries that make Bhagalpur's soil fertile and provide sustenance. Yet, for three months in a year, these rivers also ravage the district, causing widespread devastation. "You see all this water? This was once land and the river flowed differently. The government tried to control the rivers, and now it has enveloped us," said Rohit, pointing in the direction where one can just see water all over. And yet, even till 2019, the residents of the village could still deal with the problem. "Earlier, only our fields would get submerged under floodwaters. But these days, the water has begun loosening the earth under our homes. This started in 2019, when some houses collapsed into the river. So, this year, we are taking the bricks along as we shift," Rohit Kumar said.
A Frenchman accused of molesting more than 300 children in Indonesia has died from an apparent suicide, police said on Jul 13. Francois Camille Abello, 65, was arrested last month at a hotel in Indonesia's capital Jakarta. Police said he was with two underage girls in his room at the time of his arrest. Police said they had found videos on Abello's laptop which showed him engaging in illicit sexual acts with 305 children aged between 10 and 17. Commissioner Yusri Yunus, spokesman for the Jakarta Police, said Abello hung himself using an electricity cable inside his cell on Thursday evening. Abello was still breathing when the guards found him and he was immediately rushed to the Sukamto Police Hospital in East Jakarta. He was treated at the hospital for the next three days before succumbing to his injuries at 8pm on Sunday.
An Iranian air defense unit that "forgot" to adjust its radar system triggered a chain of communication and human errors that led to the deadly downing of a Ukrainian passenger jet in January, according to a report from Iran's Civil Aviation Organization.
David Boies, the lawyer for alleged Epstein victim Virginia Roberts Giuffre, told the Mail on Sunday he believed there was "no doubt" the 60-year-old prince Andrew would have been captured on camera at Epstein's Manhattan property, which he had himself admitted visiting. "We know there were cameras throughout the New York mansion and in Epstein's other properties. We know there were a multitude of cameras and very large quantities of tapes", said Mr Boies, who is also representing other Epstein accusers. Mass speculations about the filming and home cameras were triggered by the arrest of Epstein's suspected accomplice and one-time girlfriend Ghislaine Maxwell. Some suggested the British socialite could have grabbed the tapes with some presumed compromising content before she hunkered down after the convicted paedophile's death in August 2019, a month after he was nabbed. Questions have arisen in the past few days about whether the arrested socialite will use the tapes – if she does indeed have them or at least knows where they are – as leverage to get a better deal in court. It's believed the footage, gathered from Epstein's Manhattan penthouse and possibly other properties including his New Mexico ranch and Palm Springs mansion, registered visits by Epstein's inner circle, acquaintances, and "sex slaves" alike. Prince Andrew is known to have visited Epstein at his Big Apple home, reportedly staying in his own personal VIP guest room informally dubbed "Britannica".
The pig farmer whose sensational claims threatened to derail Tyson Fury's boxing career has dropped his allegations against the world heavyweight champion boxer following a lengthy row over the boxer's failed 2015 drug test. Fury and his boxer cousin Hughie both tested positive for nandralone in February 2015 and in their defense stated that they had unwittingly ingested the banned substance as a result of taking contaminated supplements and eating uncastrated wild boar. However, those claims were shot down by Lancashire pig farmer Martin Carefoot, who later stated that he had been paid £25,000 ($31,500) by Fury to lie to anti-doping officials to corroborate Fury's case. Carefoot's revelation caused officials to reopen the case, with the farmer stating at the time, "I feel fed up with the lies and deceit. The public needs to know the truth. "I'm happy the public know what all this is about. I feel cheated and used."
The Soros Foundation announced $220 million donations to BLM and black-led justice organizations building power in black communities across the country. The Open Society Foundations added that the donations will help the movement to "end policing as we know it."
In what is turning into a spectacular backfire, Goya products are being cleaned out of grocery store shelves. Namely, leftists have called for a boycott over the brand after its CEO publicly praised President Donald Trump. Instead, conservatives took matters into their own hands and are reportedly buying more Goya products than they normally would to show support for the company, its CEO and the President. It's being called a "Buy-Cott". And this weekend a GoFundMe effort was launched to feed the hungry using only Goya products. It has raised over $43,000 so far.
The first wave of corporate defaults is starting to wash across US shores, with companies in every industry – from retailers, to airlines, and restaurants – but also sports leagues, a cannabis company and an archdiocese plagued by sex-abuse allegations. These are some of the more than 110 companies tracked by Bloomberg that have declared bankruptcy in the U.S. this year and blamed Covid-19 in part for their demise. While some were in deep financial trouble even before governors ordered non-essential businesses shut to help contain the spread of the virus, most will reorganize and emerge from court smaller and less-indebted. But the hardest hit, are liquidating assets and closing for good.
Smartphone shipments in the world's second-largest economy fell 16% Y/Y in June, according to China Academy of Information and Communications Technology (CAICT). Reuters notes smartphone demand in China "remains lukewarm despite the country's recovery from the coronavirus pandemic."
Google and Alphabet CEO Sundar Pichai on Monday announced a $10 billion investment in Google for India. "Today, I'm excited to announce Google for India fund. Through this effort, we will invest, Rs 75,000 crore, or approximately $10 billion, into India for the next five to seven years. We will do this through a mix of equity investment partnerships and operational infrastructure is a reflection of our confidence in the future of India. Investments will focus on four areas important to India's digitization first enabling affordable access and information for every Indian in their own language. By the end of 2020, Google will enable 1 million teachers and 22,000 schools across India to "combine classroom approach with online learning" using free tools like G-Suite, Google Classroom, Youtube etc.
News Burst 14 July 2020 – Bonus IMG
Comet Neowise In The Evening Sky. Observers of Comet NEOWISE (C/2020 F3), by far the finest comet in years, have had just one complaint. You have to wake up at the crack of dawn to see it! Not anymore. NEOWISE is now visible in the evening sky, too. Petr Horálek photographed it after sunset on July 12th from Seč, Czech Republic. Comet NEOWISE is now visible at both ends of the day. When should you look? For the rest of this week, it's a toss-up. Morning and evening are about equally good times to see the comet. Next week, however, sharply favors the evening as the comet rockets north toward the Big Dipper.
spaceweather.com
Ghislaine Maxwell moved house up to 36 times in the past year — before the FBI finally pinned down her location a week before her arrest in New Hampshire. Maxwell's arrest marked the end of a year's journey which pals claim began on the West Coast, crisscrossed from Colorado to Wyoming and Idaho, before ending in the East. A source close to Maxwell said: "Ghislaine has been ­constantly on the move throughout the last year. She would stay in properties for a few days or a week. Security guards were by her side due to death threats. "She was never running from the Feds. She was ­running from journalists and crazy people who wanted to kill her. It was a serious problem. Her location was on a need-to-know basis."
News Burst 14 July 2020 – Bonus Video
A rare 15-feet-long King Cobra rescued recently in a village near Coimbatore in Tamil Nadu, India. The snake was spotted in Narasipuram village in Thondamuthur, a suburb of Coimbatore city. It was later released into Siruvani forest area.
News Burst 14 July 2020 – Bonus Video
New statue unveiled in Latvia designed to hype "eternal" coronavirus fear, and reinforce the wearing of masks to conform with government orders.
News Burst 14 July 2020 – Bonus Video
NASA's Center for Near Earth Object Studies (CNEOS), asteroid hunters have identified a 'potentially hazardous' asteroid due to pass Earth in September at a paltry distance of 71,805 km – just one-fifth of the distance between us and the Moon (384,399 km). Asteroid 2011 ES4, which measures 160 ft (49 meters), is expected to buzz the Earth at 29,375 kph on September 1.
News Burst 14 July 2020 – Solar Activity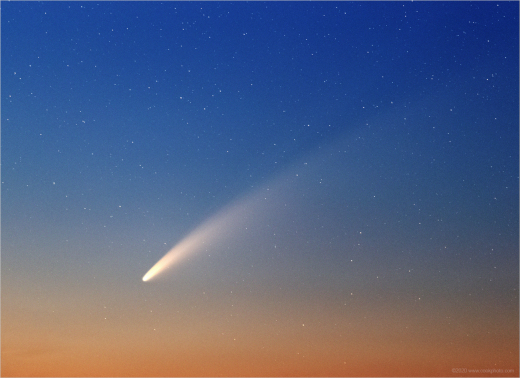 Arriving earlier than expected, a slow-moving CME that left the sun on July 8th appears to have struck during the early hours of July 13th. The weak impact sparked auroras behind Comet NEOWISE over the US-Canadian border. Otherwise, however, the CME had little effect.
Sunspot number: 0
Spotless Days
Current Stretch: 2 days
2020 total: 145 days (74%)
2019 total: 281 days (77%)
News Burst 14 July 2020 – Active Weather
Thunderstorm activity has persisted near the center of a small low pressure area located less than 200 miles south-southwest of Socorro Island, Mexico. Environmental conditions are forecast to gradually become more conducive for development, and this system still has the potential to become a tropical depression during the next day or so while it moves generally westward at 15 to 20 mph. However, conditions are expected to become less favorable for tropical cyclone development by Wednesday night.
News Burst 14 July 2020 – Earthquakes
Europe – M4.4 Greece
---
North America – M3.5 Nevada
---
Central America – M4.9 Nicaragua
---
South America – M4.6 Chile
---
Asia – M5.0 Japan
---
Pacific – M5.2 Kermadec Islands
---
Deepest EQ – M5.0 300 km Marianna Islands
The oldest shocks in this image are the movements in China and the Mediterranean south of the Island of Crete, both occurring around 1 am UTC and both on the M4.5. Then there were the movements on the M3 towards Gibraltar and then the movement in Romania on the low M3 and in Italy, in the north-east of M3.8. We will probably now see the expansion of the seismic wave in France and the Pyrenees with M2/3 and towards Iceland and the Azores, final release points, where we could go back to see M4s.
As said by commenting on the previous image of July 13, in this new one of July 14, we can see the expansion of the seismic wave in the areas mentioned above, M4 in Iceland and M2 in the Pyrenees area, shocks close to M3 also occurred in the Canary Islands, we will probably now also see movements nearing the M4 in the Azores. Further east there is a dense activity on the M2-M3 in Turkey, this as a consequence of the arrival of the new seismic wave.
Earthquakes Last 24 Hours – M4 and Above
Public Investment Fund 's purpose is to transition Saudi Arabia's economy away from the traditional oil market and into the future with sizeable investments in various developing industries.
Language has become the main terrain on which the culture wars sweeping the Western world are played out.
NATO's newly released space doctrine expands on the alliance's 2019 Space Policy – which recognised space as a new "operational domain", alongside air, land, sea, and cyberspace – and vows to help make its members' space capabilities compatible and interoperable.
Clicks on the Ads Keep Us Alive ✨
Tired
When your legs are tired, walk with your hearth.
Paulo Coehlo
2022 Server & Site Tech Support 4200 €

52%

52%
Support Disclosure News Italia
We are working hard, and every day, to keep this blog. Like you we are fighting for the truth. If you want to work with us you are welcome, please email us! The blog costs are at our expense, advertising reimburse us very marginally so if you like our work and find it useful buy us a coffee clicking the donation button below that will direct you to your PayPal. We need the help of people like you!
Bitcoin & Cryptocurrencies Donation
1M9dohWnHBwNLSPd6afRaJackrw6wK9bxY