News Burst 14 August 2020
Clicks on the Ads Keep Us Alive 🙂
News Burst 14 August 2020 – Featured News
Tribune Publishing Company, which owns some of the most storied newspapers in American journalism, said Wednesday that it is closing the newsrooms at five of them, including New York's Daily News and The Capital Gazette in Annapolis, Maryland. The company said the newspapers — including the Orlando Sentinel in Florida, The Morning Call in Allentown, Pennsylvania, and the Carroll County Times in Maryland — will continue to be published with employees working from home as they have been during the coronavirus pandemic. Employees were told they would be working at home until at least January 2021. "As we progress through the pandemic and as needs change, we will reconsider our need for physical offices," a spokesperson for the Chicago-based company, Max Reinsdorf, said via email. "We will keep employees informed of decisions as they are made." The Daily News, once the newspaper with the largest circulation in the country, has been in financial trouble for years and was sold to The Tribune Publishing Company for $1 in 2017 by New York real estate developer and media mogul Mortimer B. Zuckerman. The new owner cut the newsroom staff in half.
Exports to the U.S. from Hong Kong may soon have to be specially marked to indicate their Chinese origin as the U.S.'s special relationship with the former British colony comes to an end. Reuters reported Tuesday that the Trump administration posted a "made in China" marking requirement for all exports from Hong Kong, the latest move aimed at the region by U.S. regulators following the passage of a new national security law that experts say reduces Hong Kong's sovereignty and brings it closer to mainland China. The notice was posted Tuesday and reportedly goes into effect in 45 days. The move comes following a new round of sanctions from both the U.S. and China over the weekend, with the Treasury Department naming Hong Kong Chief Executive Carrie Lam and others as targets for U.S. sanctions, while several GOP lawmakers were targeted in response for Chinese sanctions.
The long-awaited cross-border railway bridge linking Russia and China across the Amur river is scheduled to be commissioned in the first quarter of 2022, authorities in Russia's Jewish Autonomous Region announced on Wednesday. The 2,209-meter-long (1.4 mile) structure will link Russia's Far East with China's northernmost Heilongjiang province. The Nizhneleninskoye (Jewish Autonomous Region) to Tongjiang (Heilongjiang province) bridge will be the first railway bridge between the two countries. It is expected to bring bilateral trade to new highs. China has already completed the construction of its part of the structure. As for the Russian side, the region's acting governor Rostislav Goldstein said earlier it "would be preferable to complete all the work on time, which is the first quarter of 2021."
Astronomers have discovered a surprisingly orderly, almost copy of our Milky Way galaxy 12.4 billion light-years away which may upend our current theories about galactic formation and evolution. Our galactic almost-twin is called SPT0418-47 (not quite as catchy as the Milky Way), and is a flat, rotating disc with a similar mass to our own galaxy, though it wasn't blessed with spiralling arms. It is the earliest galaxy yet discovered with a so-called 'galactic bulge,' a tightly packed group of stars at its core, which apparently formed when the universe was just 1.4 billion years old. What's more, we might never have spotted it, were it not for some cutting-edge tech combined with pioneering computer modeling techniques, along with a large dose of good fortune. Our current generation of extremely powerful telescopes has allowed us to peer farther in time and space than ever before but it was actually a fortuitous "introduction" by a third galaxy, located between us and SPT0418-47, that allowed us to see our galactic doppelganger.
According to tech entrepreneur Jeff Booth, "There's nothing fundamental that governments can do to stop the rate of technology progress. And if you just ask about what technology does – it's supposed to remove labor." All companies use technology to reduce labor and they use it to provide abundance, the tech expert says. "And what's happening is that you have technology moving at an exponential pace, driving prices down, and governments all around the world caught in an inflationary trap that they created themselves out of the monetary policy, fighting against that force." Booth says that he then asks himself, "Isn't it good when the value of your money goes up and prices go down, like for you personally?" He explains that people then "could work less time and the abundance of technology would be broadly distributed instead of being concentrated, like it is today."
A GOP congressional candidate who's come under fire for endorsing 'QAnon' conspiracy theories has taken more than half the vote in Georgia's primary runoff race, putting her on track to become the first Q-supporter in Congress.
Businesswoman Marjorie Taylor Greene prevailed over her fellow Republican John Cowan on Tuesday night, earning more than 57 percent of the vote. Greene ran a victory lap following the final result, celebrating her win despite "the GOP establishment, the media, and the radical left" spending "months and millions of dollars attacking me."
Space blogger Scott Waring claims the "structure" in a NASA panorama is absolutely unique in terms of its ideal geometry, which could only be attained by intelligent life. Extraterrestrial intelligence conspiracy theorists have long been combing through space research files striving to find plausible evidence of its existence. UFO hunter Scott Waring now claims he may have found some, as he spotted a weird "structure" in an archive panorama taken by NASA's Curiosity Mars rover. "Ancient temple found on Mars with doorway! Proof of intelligent life". "I was looking over some NASA Mars photos and came across something on a hilltop", Waring posted on his blog ET Data Base depicting an oddly-shaped anomaly, about 2m by 2m (7ft by 7ft) in size. He took note of how exquisitely shaped the walls forming the structure are: "Its upper walls were made with horizontal layers, but its doorway was made of vertical layers.That shows intelligent design. That is undeniably alien made", the enthusiastic observer inferred. Addressing the size of what looks like the roughly 07m x 0.7m square doorway, Waring remarked the builders had to be small enough to squeeze inside. The most astonishing feature, the UFO hunter believes, are the horizontal lines observed in the structure intermingling with vertical ones.
Tensions around gas fields in Cypriot waters have been going on since February 2018, but recently flared up once again after Turkey renewed its exploration efforts there despite protests from Greece and the EU. French President Emmanuel Macron has announced that Paris will reinforce its military presence in the eastern Mediterranean in conjunction with other European states, including Greece. The military boost will include the French frigate "Lafayette" and two Rafale fighter jets. The military redeployment announcement came soon after a telephone call between the French president and Greek Prime Minister Kyriakos Mitsotakis. The latter hailed the news by calling Macron "a true friend" of the country and a "fervent protector of European values and international law". Mitsotakis' high praise of Paris comes as the country is engaged in tensions with Turkey over gas and oil exploration in the disputed waters near Cyprus. The escalation happened after Turkey, which claims rights to part of the waters of the exclusive economic zone between the islands of Crete and Cyprus, sent a seismic research vessel escorted by military ships to find hydrocarbon fields in the region on 10 August. Athens, who strongly opposes Ankara's territorial claims, in turn, sent out its own warships with the two countries' navies shadowing each other in the disputed waters.
Dozens of residents of Soledad del Doblado, a town located about 30 kilometers inland from the port of Veracruz, Mexico, went on the hunt for a nahual Monday night. The legend of the nahual is linked to pre-Colombian shamanism, and the word is derived from the word naualli, which means sorcerer or magician. The nahual was hiding in a palm tree But the shape-shifter is believed to have flown away.
Severe thunderstorms struck many parts of central and eastern Scotland, resulting in flash flooding and disruptions, as well as a major incident declaration in Fife where a month's worth of rain fell in hours. On Wednesday, August 12, torrential rain caused a passenger train to derail in Aberdeenshire, killing three people. Severe storms started lashing the country on Tuesday, August 11, causing major travel disruptions.
News Burst 14 August 2020 – Bonus IMG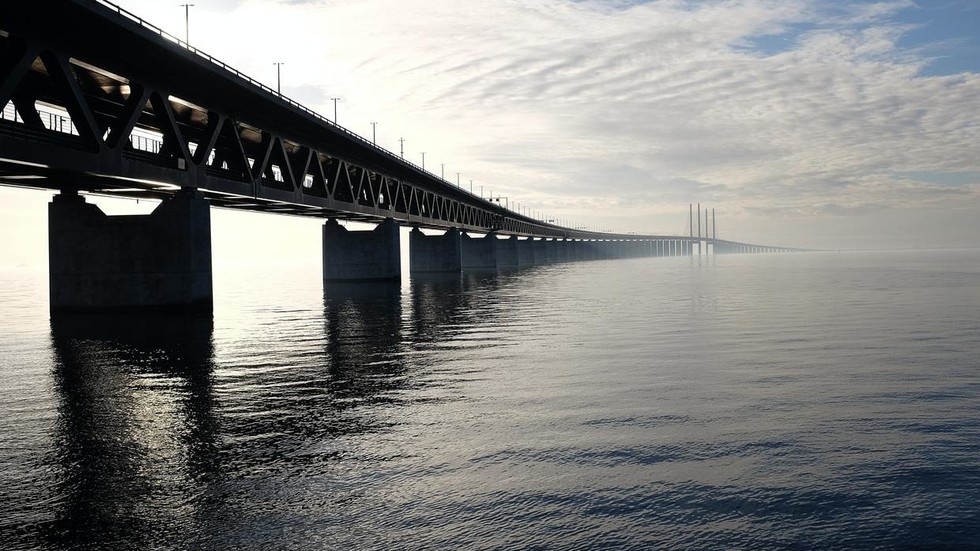 China – Russia
The long-awaited cross-border railway bridge linking Russia and China across the Amur river is scheduled to be commissioned in the first quarter of 2022, authorities in Russia's Jewish Autonomous Region announced on Wednesday.
News Burst 14 August 2020 – Bonus Video
News Burst 14 August 2020 – Solar Activity
Solar Cycle 25 Active Regions
The sun's southern hemisphere is undergoing an outbreak of Solar Cycle 25 active regions. We know that all of these regions belong to Solar Cycle 25 because of their +/- polarity. Their emergence is yet another sign that Solar Cycle 25 is coming to life.
News Burst 14 August 2020 – Active Weather
​Hurricane Elida
Dissolved, now Tropical Depression Ten.
Tropical Storm Josephine
Formerly Tropical Depression Eleven in now Tropical Storm Josephine, 30% chances to become a Tropical Cyclone according to the forecasters. Wind 40-50 kts – Pressure 1005 hPa – Moving W-NW at 12 kts – Slowly intensifying.
News Burst 14 August 2020 – Earthquakes
Europe – M3.6 Poland
---
Africa – M5.0 Tanzania
---
North America – M5.7 Alaska
---
Central America – M4.3 Mexico
---
Asia – M4.8 Tibet and M4.8 Hindukush
---
Pacific – M4.6 Samoa
---
Deepest EQ – M4.2 396 km Japan
Earthquakes Last 24 Hours – M4 and Above
The Senate Homeland Security Committee voted on Wednesday to authorize subpoenas for dozens of Obama-era officials involved in 'spygate,' including former FBI Director James Comey, former CIA Director John Brennan, former DNI James Clapper — and longtime US intelligence operative Stephen Halper, who the Obama administration paid nearly half-a-million dollars to help the FBI spy on the 2016 Trump campaign.
BP Plc said the relentless growth of oil demand is over, becoming the first supermajor to call the end of an era many thought would last another decade or more. Oil consumption may never return to levels seen before the coronavirus crisis took hold, BP said in a report on Monday. The U.K. giant is describing a different future, where oil's supremacy is challenged, and ultimately fades.
The smaller Crafts leaving are able to flatten and be completely stacked or stored out of site in the Small Craft it is in. In these moments, there is a huge amount of data that is being collected and cameras are being dispersed with other equipment that will measure Vibrational Frequency in the area, return to the Craft it came from and then all Crafts will return to the Mothership which is stationed 4 miles above in this case. Neioh
Clicks on the Ads Keep Us Alive 🙂
Dream
When we are awake, we sleep. When we sleep, we dream. When we dream, we live.
Carl Gustav Jung
2021 Server & Site Tech Support - 4200 €

0.2%

0.2%
Support Disclosure News Italia
We are working hard, and every day, to keep this blog. Like you we are fighting for the truth. If you want to work with us you are welcome, please email us! The blog costs are at our expense, advertising reimburse us very marginally so if you like our work and find it useful buy usacoffee clicking the donation button below that will directu to your PayPal. We need the help of people like you!
Bitcoin & Cryptocurrencies Donation
1M9dohWnHBwNLSPd6afRaJackrw6wK9bxY