Clicks on the Ads Keep Us Alive 😊
News Burst 12 May 2020
Naval News earlier reported, citing local sources, that the Iranian Moudge-class frigate 'Jamaran' had accidentally fired at the friendly general-purpose ship 'Konarak' during live-fire exercises near Jask in the Gulf of Oman. At least 19 people were killed and 15 were injured in an incident with an Iranian support vessel in the Gulf of Oman, the Iranian Army's press service said on Monday.
Richard Branson is considering selling more than a quarter of his stake in Virgin Galactic Holdings Inc., in a move that would provide some $500 million to support his broader Virgin business empire. Branson is trying to save his Virgin Atlantic Airways Ltd., which has struggled to qualify for a U.K.-supported loan program aimed at helping businesses survive the crisis brought on by the worldwide coronavirus pandemic. He's seeking outside investors for the airline, while also weighing an infusion of his own funds. Credit Suisse Group AG has been appointed to manage any sales of the Virgin Galactic shares.
Tanzanian President John Magufuli was growing suspicious of the organization, so he reportedly decided to investigate whether the organization was as trustworthy and reliable as it claimed to be. The president reportedly confronted the WHO, then kicked the organization out of the country. Though, to be sure, the WHO has yet to comment on the situation. The unreliability of COVID-19 tests manufactured in China has been a major problem for the US, and for Europe, as countries and states have been forced to discard PPE purchased in China – often after purchasing it at inflated prices – because only one-third of the masks actually work, and many of the tests have been found to produce positive and negative results more or less at random. But we'd love to hear Bill Gates regale us with "data-based arguments" about why the WHO is indispensable to the international effort to combat the coronavirus.
Police in the UK are apparently investigating people online who post tweets critical of the coronavirus lockdown. Toby Young's LockdownSceptics.org website was contacted by a reader who has been very critical of police over-reach on Twitter. "He saw a Tweet from another sceptic complaining the police had checked his profile on LinkedIn and thought, "That can't possibly be true. Surely, they've got more urgent maters to attend to?" He then checked his own LinkedIn profile and found that LinkedIn profile was accessed nine times between April 28 and May 5, and that one of the visitors was someone working for Metropolitan Police in London. Not content with using surveillance drones to publicly shame remote countryside dog walkers, the authorities are now also apparently keeping tabs on anti-lockdown social media posts.
A few days after China had announced it was sending medical supplies to Italy, Chinese state media aired pictures of Italians on balconies and streets applauding the Chinese national anthem. "In Rome, with the Chinese anthem playing, some Italians chanted 'Grazie, Cina!' on their balconies, & their neighbors applauded along", wrote Zhao Lijian, the spokesman for China's foreign ministry. China presented itself in the role of the savior, willing to rush to the bedside of the sick patient Italy. Now a Financial Times investigation reveals that those videos were manipulated as part of Beijing's coronavirus propaganda. Hashtags #ThanksChina and #GoChina&Italy were further generated by bots. A report by the Carnegie Endowment called Italy "a target destination for China's propaganda". Antoine Bondaz, a researcher at France's Foundation for Strategic Research, told: "China considers Europe the soft belly of the West. In their logic, there is the West, and in it the U.S. that will oppose China for structural and ideological reasons, and their European allies that need to be neutral in case of conflict between China and the U.S."
KSA Finance Minister Mohammed Al-Jadaan, who warned that the world's biggest oil exporter hasn't witnessed "a crisis of this severity" in decades, adding that government spending will have to be cut "very deeply", something we touched on previously. We didn't have long to wait, because early on Monday, the Saudi government – which appears to be running out of money fast – ordered government spending cuts: "Cost of living allowance will be suspended as of June first, and the value added tax will be increased to 15% from 5% as of July first," said the Saudi finance minister according to the state news agency, suggesting Saudi Arabia is on the verge of a full-blown fiscal crisis.
Silvia Romano, an Italian aid worker who was kidnapped in Kenya 18 months ago, has been freed and is expected back in Italy on Sunday, the Italian government announced on Saturday. Asked about the release, Di Maio said he could not reveal any details. Italian daily Corriere della Sera reported on its website that Italy paid a ransom to free the woman. The girl's conversion to Islam was confirmed by investigative sources and that it could be the result of "the psychological condition in which she found herself during the kidnapping". A former militant from the al Shabaab organization who kidnapped the co-worker said that "Islamists practice brainwashing." Breaking:  She is happily pregnant.
Conny Maritz, managing director of the Miss Namibia pageant, announced today both the Miss Namibia and Miss Teen Namibia pageants are canceled for this year. "We have carefully considered the effect of the pandemic on international pageantry, the Miss Namibia pageant for 2020, as well as the Miss Teen Namibia pageant for 2020, the health of members of the supporting public and of prospective participants, and in particular, the say financial influence of the pandemic on the pageants' sponsors," Maritz said.
Buddhists, along with Nepalis belonging to different religions, marked the 2,564th birth anniversary of Gautam Buddha on Thursday amid restrictions imposed due to the Covid-19 pandemic. The Maya Devi Temple in Lumbini, the birthplace of the Buddha, was decorated with flowers on Wednesday. But measures were taken to only allow a limited number of monks and priests inside the temple during worship and other rituals. Pujas were also performed at Buddhist shrines across the country. President Bidya Devi Bhandari visited the Swayambhunath Temple in Kathmandu and extended her best wishes for peace and prosperity to all. Buddha Jayanthi, as the birth anniversary of Gautam Buddha is known in Nepali, also marks the Ubhauli festival, which is celebrated by the Kirat community.
People living in quarantine in a village in Lamjung – Nepal – are utilising their time by doing some repair work on a public playground. Bodh Bahadur Gurung, who has been staying in the quarantine facility for the last 10 days, said the playground needed repairs for a long time. "We thought it would be best to utilise our time doing something productive," said Bodh Bahadur. The ward office has made it compulsory for every individual who enters the area from other parts of the country or abroad to stay in quarantine for 14 days. "We are in sound health. But, we have to stay in quarantine as a precaution," said Bodh Bahadur. "And to make use of our time here, we decided to put some work on the playground." Khim Bahadur Gurung, the ward chairman, said, "We have kept individuals who arrive in this ward from other parts of the country or abroad to stop the spread of novel coronavirus. We let them repair the playground since they wanted to pass their time here doing productive work."
Eco Green Education Park has welcomed two new members of its Humboldt penguin family at the zoo in Batu, East Java. Eco Green park said that the natural breeding program for the South American bird species, Spheniscus humboldti, had succeeded during its temporary closure during the outbreak. Operations manager Deny Rina Sari said that the part was elated about the good news: "The veterinarians and keepers only monitored the [hatching] process and provided [the animals] with a nest and food." The parent penguins had been observed mating in early March, and the eggs were laid in late April.
Indonesia is finalizing a US$1 billion financial bailout plan for its flag carrier to help it stave off a debt default after the coronavirus crisis forced the airline to ground most of its planes. The rescue plan includes a proposal to restructure PT Garuda Indonesia's $500 million sukuk due next month and arrange new bridge loans of as much as $500 million to meet working capital requirements for three to six months, Deputy State-Owned Enterprises Minister Kartika Wirjoatmodjo said. Garuda will table the sukuk proposal to investors on May 18 that will include an option to extend the maturity of the securities by three years or a staggered repayment, Wirjoatmodjo said. Last month, the carrier asked bondholders to begin talks with its financial adviser, citing an "extremely challenging environment for airlines" following the virus outbreak.
The Prince Andrew Charitable Trust (PACT) will close by the end of this year after concerns were raised by the Charity Commission about unauthorised trustee benefit. The accounts say: "In November 2019, the trustees became aware of the potential reputational risk by association following negative media coverage related to HRH The Duke of York.
Moisés Escamilla May, a notorious Mexican gang leader, has died in prison after contracting coronavirus. Escamilla, 45, was the leader of a group within the feared criminal cartel Los Zetas. He was serving a 37-year sentence for organised crime, including his role in the decapitation of 12 people in Yucatán, Mexico.
A member of the Iranian parliament has disclosed that "270 billion rials (6 million €) of people's money" was paid to the United Kingdom as compensation for damages incurred in an attack by hardliners on London's embassy in 2011 in Tehran. According to the pro-reformist MP Ahmad Mazani, the compensation which amounted to 1.3 million pounds was paid for the restoration of several pieces of art that had been destroyed during the attack on the embassy.
If you own a Xiaomi smartphone or have installed the Mi browser app on any of your other brand Android device, you should enable a newly introduced privacy setting immediately to prevent the company from spying on your online activities. The aggregated data is then transferred to the servers located in China and Russia, counting servers the company rented from another Chinese tech giant Alibaba, ostensibly to better understand its users' behavior.
Sun Activity
2020 is not even 5 months old. Already there have been 100 days without sunspots. This is a sign that Solar Minimum is underway.
Sunspot number: 0
Spotless Days
Current Stretch: 9 days
2020 total: 100 days (76%)
2019 total: 281 days (77%)
Strongest EQ in Europe M3.1 Roma,Italy
Strongest EQ in North America M3.5 Mono Lake, California
Strongest EQ on the Planet M5.8 Japan
Deepest EQ M4.4 315 km Vostok, Russia
News Burst 12 May 2020 Bonus Img
Hawaii Big Island
Earthquake M3.7 in Hawaii 11 km depth 21:59 UTC 11 May 2020.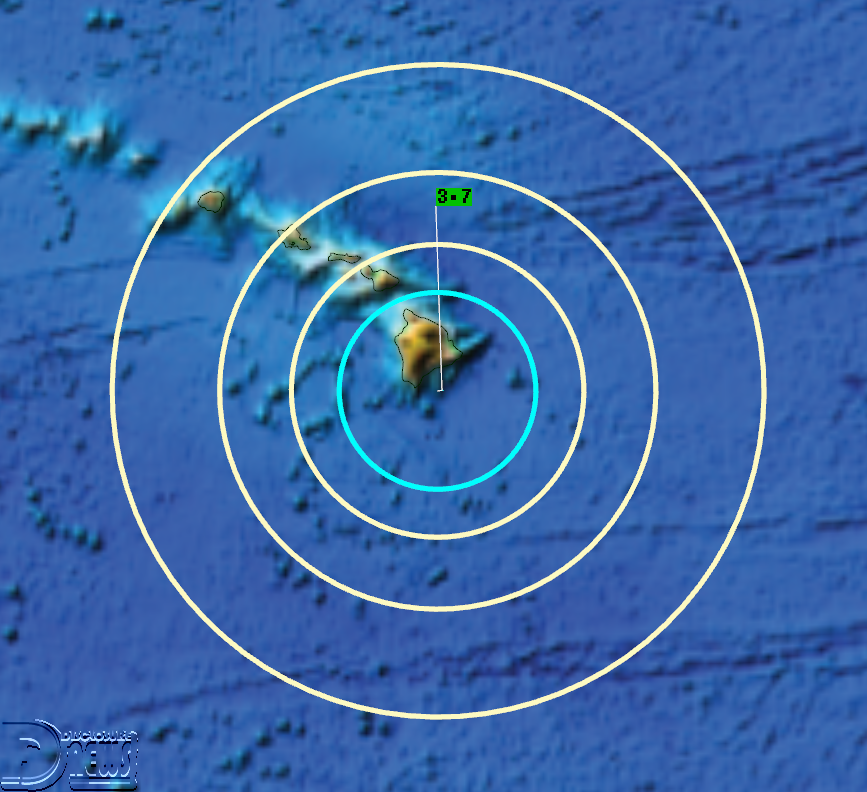 News Burst 12 May 2020 Bonus VIDEO
Spain, Gentle Fire
A controlled "burning of pollen" which has been made by the Fire Brigade of Castilla y León County, Spain.
Twitter staff asked to see the film, supposedly to understand what parts were likely to "trigger" users so as to better prepare their response.
"Once prominent Western scientists such as Jeffrey Sachs of Columbia University and John Mearsheimer of the University of Chicago have all but disappeared from the mainstream media."
"We need widespread acknowledgment of the stakes before we can have useful policy discussions," Hendrycks told a US media outlet.
Clicks on the Ads Keep Us Alive ✨
Educated Mind
It is the mark of an educated mind to be able to entertain a thought without accepting it.
Aristotele
2023 Server & Site Tech Support 4200 €

25%

25%
Support Disclosure News Italia
We are working hard, and every day, to keep this blog. Like you we are fighting for the truth. If you want to work with us you are welcome, please email us! The blog costs are at our expense, advertising reimburse us very marginally so if you like our work and find it useful buy us a coffee clicking the donation button below that will direct you to your PayPal. We need the help of people like you!
Bitcoin & Cryptocurrencies Donation
1M9dohWnHBwNLSPd6afRaJackrw6wK9bxY