Clicks on the Ads Keep Us Alive 😊
News Burst 12 March 2021 – Featured News
US-China tensions over Taiwan, the island territory which Beijing considers to be a renegade province of the People's Republic, began escalating shortly after Joe Biden's inauguration in January, with both countries deploying naval and air power to the area in shows of force. The USS John Finn, an Arleigh Burke-class guided missile destroyer, sailed through the Taiwan Strait on Wednesday, the Navy's 7th Fleet has reported. The 7th Fleet's public affairs office described the deployment as a "routine transit" conducted "in accordance with international law," and called it a demonstration of "the US commitment to a free and open Indo-Pacific."
10 years ago, on 11 March 2011, an earthquake measuring 9.0 on the Richter scale triggered a tsunami that crashed into Japan's Fukushima Daiichi nuclear power plant. The effect of the resultant meltdown will continue to be felt for generations to come.
Ever since India introduced lockdown to combat the COVID-19 pandemic last March, several animals, including endangered ones, have been spotted roaming the streets in different parts of the country. Panic gripped a residential area in Indore – the most populous and largest city in India's Madhya Pradesh State – after a leopard left five people wounded on Thursday, police officials said.
Every year at the beginning of the summer season, Hindus celebrate one of the most auspicious festivals in India – "Maha Shivratri" which from Hindi literally translates as "the grand night of Shiva" in English. The festival falls on one of the darkest nights of the year and devout Hindus spend the night awake, chanting hymns in praise of Lord Shiva for spiritual awakening. It is believed that observance of Shiva Ratri cleanses negativity and helps Shiva worshippers overcome darkness.
Last night was the first time for 76-year-old Agafya to leave her father's house, built 80 years ago when her parents fled Soviet repression and arrived in the Siberian taiga after fleeing religious persecution of the Stalin era. For most of her life Afafya has has lived much as a peasant from the 18th century, with hardly any modern comforts, guided by an ancient Bible, and little contact with the outside world. Construction of Agafya's new home – a simple one-storey hut, as she had requested – started in December 2020, days after she asked businessman Oleg Deripaska for help. The new house was completed several days ago, and offers more comfort and warmth than the tumbledown shack built by her father. Yesterday it was blessed by Russian Orthodox Old Believer church priests, who flew specially to see Agafya from Moscow.
The Attorney General's Office (FGR) is investigating Manlio Fabio Beltrones, PRI national president between 2015 and 2016 and a former senator, deputy and governor of Sonora, his wife Sylvia Sánchez, his daughter Senator Sylvana Beltrones Sánchez and Alejandro Capdevielle, a former federal deputy. El País said they are under investigation for presumed irregularities in relation to hidden accounts held with the Banca Privada d'Andorra (BPA), located in the tiny principality that borders both Spain and France. The report said that Beltrones Sánchez, daughter of one of the "most influential figures in Mexican politics," deposited US $10.4 million in BPA accounts between 2009 and 2010. The report also said that in 2015 a judge in Sonora placed embargoes on accounts held by the senator and both her parents due to suspicion of money laundering. "Despite the gravity of the circumstances, the case remained hidden from the public," El País said.
The mystery of our cosmic fate –"New data on expansion rate doesn't match extrapolations from 13.8 billion years ago". Determining how rapidly the universe is expanding is key to understanding our cosmic fate, but with more precise data has come a conundrum, reports the University of California Berkeley: "estimates based on measurements within our local universe don't agree with extrapolations from the era shortly after the Big Bang 13.8 billion years ago. A new estimate of the local expansion rate — the Hubble constant, or H0 (H-naught) — reinforces that discrepancy." "Dark energy is incredibly strange, but actually it makes sense to me that it went unnoticed," said Adam Riess of Johns Hopkins University, one of three researchers awarded the Nobel Prize for Physics in 2011 for their part in the discovery that the expansion of the universe is accelerating. "I have absolutely no clue what dark energy is. Dark energy appears strong enough to push the entire universe – yet its source is unknown, its location is unknown and its physics are highly speculative."
39-year-old woman dies 4 days after second Moderna vaccine, autopsy ordered. Kassidi Kurill's family said she had no known medical issues or pre-existing conditions, but her heart, liver and kidneys shut down after her second dose.
A member of the Italian Navy, 43, serving at Augusta in Sicily, Italy, died early on Wednesday of a heart attack at his home. The previous day he had had the first dose of the COVID-19 AstraZeneca vaccine. Prosecutors have placed around 10 people under investigation on suspicion of manslaughter. They include people involved in the distribution of the vaccine and the health personnel who gave the jab.
Vatican city
Illuminati Card Game
News Burst 12 March 2021 – Bonus IMG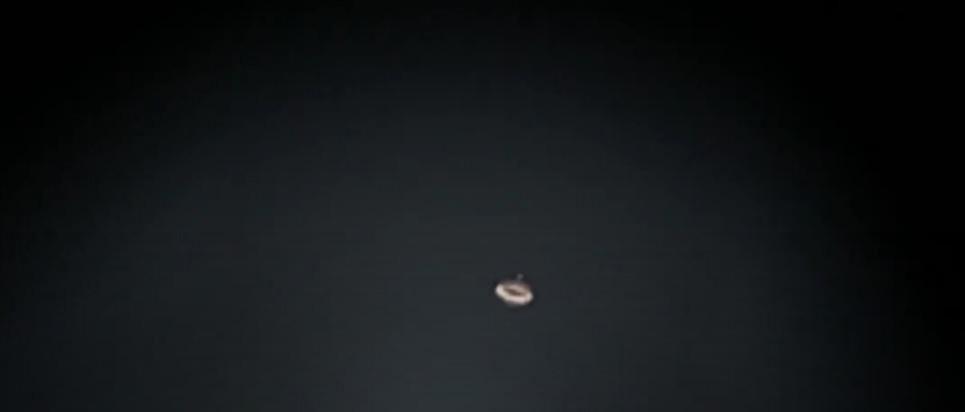 'Mysterious UFO sparks alien invasion fear'
ETs that allow themselves to be seen aren't invaders. Invasions by malevolent beings are covert infiltrations that keep loyal followers in positions of power and populations in conflict for their long-term gain.
News Burst 12 March 2021 – Bonus Video
Washington State – March 2021
News Burst 12 March 2021 – Bonus Video
Mexico – Jellyfish Shaped Ufo, March 1st 2021
News Burst 12 March 2021 – Bonus Video
Neuquen Argentina, Feb 28, 2021
News Burst 12 March 2021 – Earthquakes
Earthquakes Last 36 Hours – M4 and Above
News Burst 28 May 2022News Burst 28 May 2022 - Get The News! By Disclosure News.Clicks on the Ads Keep Us Alive 😊 News Burst 28 May 2022 - Featured News Earlier this week, news broke that former Louvre director Jean-Luc Martinez was being questioned by French...
US craft have had at least 11 "near misses" with UAP, Deputy Director of Naval Intelligence Scott Bray said during a congressional hearing.
A network of "lost" cities located in the Llanos de Mojos savannah-forest of Bolivia has been discovered using a novel new technology.
Vietnamese hacker Ngo Minh Hieu in his 20s, he made $100,000 a month hacking and selling some 200 million US social security numbers.
Clicks on the Ads Keep Us Alive ✨
Strong
That which does not kill us makes us stronger.
Nietzche
2022 Server & Site Tech Support 4200 €

64%

64%
Support Disclosure News Italia
We are working hard, and every day, to keep this blog. Like you we are fighting for the truth. If you want to work with us you are welcome, please email us! The blog costs are at our expense, advertising reimburse us very marginally so if you like our work and find it useful buy us a coffee clicking the donation button below that will direct you to your PayPal. We need the help of people like you!
Bitcoin & Cryptocurrencies Donation
1M9dohWnHBwNLSPd6afRaJackrw6wK9bxY