Clicks on the Ads Keep Us Alive 😊
News Burst 12 June 2021 – Featured News
The Centers for Disease Control and Prevention announced Thursday that it will convene an "emergency meeting" of its advisers on June 18th to discuss rare but higher-than-expected reports of heart inflammation following doses of the mRNA-based Pfizer and Moderna COVID-19 vaccines. The new details about myocarditis and pericarditis emerged first in presentations to a panel of independent advisers for the Food and Drug Administration, who are meeting Thursday to discuss how the regulator should approach emergency use authorization for using COVID-19 vaccines in younger children. As CBS reports, the CDC previously disclosed that reports of heart inflammation were detected mostly in younger men and teenage boys following their second dose, and that there was a "higher number of observed than expected" cases in 16- to 24-year-olds. Last month, the CDC urged providers to "ask about prior COVID-19 vaccination" in patients with symptoms of heart inflammation.
[Connect The Dots – Parliament – Mason – Bank – Minions] Italy – Denis Verdini, for years one of the closest advisers to former Prime Minister Silvio Berlusconi, was sentenced to 6-1/2 years in prison on Tuesday by Italy's supreme court in a graft case tied to the collapse of a bank. The trial revolved around Credito Cooperativo Fiorentino, a bank where Verdini served as chairman for 20 years. Prosecutors said he used the lender to build up a powerbase that helped him prosper in politics, offering loans to [friends] and [associates] without proper guarantees – loans that ultimately led to the bank failing in 2010.
An 18-year-old woman died at Genoa's San Martino hospital on Thursday after suffering a blood clot following vaccination with the AstraZeneca jab on May 25. A causal link between the death of Camilla Canepa and the vaccination has not been established, however. Canepa, who was from the town of Sestri Levante in Liguria, was given the jab during a vaccination 'open day' for over 18s. The case has raised concerns about the use of the AstraZeneca vaccine on young people.
The Dutch-based online accommodation travel agency Booking . com allegedly evaded payment of around 153 million euros in value added tax in Italy during the period from 2013 to 2019, according to an investigation by finance police in the northwestern region of Liguria. The company allegedly issued invoices without VAT via the 'reverse charge' mechanism even in cases in which the accommodation structure did not have a VAT code. As a result the VAT was not declared nor paid in Italy. The investigators believe that Booking . com earned 700 million euros from over 800,000 transactions between 2013 and 2019.
A tragic moment for the Italian girls who received the Covid vaccine. After the news of Camilla's death at the Genoa Hospital from the Quotidiano del Sud comes the sad announcement that Alessia Reda, from Mendicino, died yesterday at the Cosenza hospital due to a pulmonary embolism. According to reports, the 24-year-old had been given the Moderna vaccine in mid-May and a few days after the injection she began to feel ill, despite being in good health.
I've been very alarmed by what's going on in our schools. You are now training our children to be social justice warriors and to loathe our country and our history. Growing up in Mao's China, all of this seems very familiar. The Communist regime used the same critical theory to divide people; the only difference is they used class instead of race. During the Cultural Revolution, I witnessed students and teachers turn against each other. We changed school names to be politically correct. We were taught to denounce our heritage. The Red Guards destroyed anything that is not Communist: old statues, books, and anything else. We were also encouraged to report on each other, just like the Student Equity Ambassador program and the Bias Reporting System. This is, indeed, the American version of the Chinese Cultural Revolution. The Critical Race Theory has its roots in cultural Marxism. It should have no place in our schools. ~ Chinese-American
[Clowns] I Keep Forgetting I'm President ~ This is Not a Joke, The Greatest Threat Facing America is Global Warming ~ The Greatest Threat Facing America Is White Supremacy ~ The Greatest Threat Facing America Is Communist China [To Be Continued…]
[Republic of Geneva] An independent nation ruled over by the "Council of Two Hundred"—whose members consisted of a cartel of Europe's most powerful bankers, as documented in the historical research book "Dangerous and Dishonest Men: The International Bankers of Louis XIV's France"—on the "Council of Two Hundred" saw Jean-Louis Pictet having 75 relations on the council, while Jean Lullin had 97—the same Jean Lullin whose powerful banker father Marc Lullin purchased the Villa La Grange estate in 1706, and built the French-styled mansion the Putin-Biden summit will be held in—is the same Villa La Grange mansion where these powerful bankers agreed to lend money to French King Louis XVI so he could finance the American Revolution—is the same Villa La Grange mansion where these powerful bankers agreed to keep financing Louis XVI, while the French people starved, that ignited the French Revolution—which prompted the French invasion of 1798, and the annexation of Geneva which became the capital of the French département du Léman—when the Napoleonic army left Geneva on 30 December 1813, it led to the events that saw Geneva finally joining the Swiss Confederation in 1815 as the 22nd canton—in the end saw banker Jean Lullin being ruined by the French Revolution—and though the Lullin banking empire was eventually swallowed up by the Swiss Banking Corporation, it still is said about these powerful "Council of Two Hundred" secret bankers: "In many ways they are not defeated yet…They do not share the view of the big banks, that private bankers are doomed to extinction".
Cuban banking and financial institutions will not accept cash deposits in US dollars from 21 June due to US sanctions, the Central Bank of Cuba (BCC) said. According to the statement, the measure will not affect operations involving transfers or cash deposits of other freely convertible currencies accepted in Cuba. The BCC explained that the decision is a protective measure for the Cuban banking and financial system due to restrictions imposed by the economic, commercial, and financial blockade on part of the US.
An international group of scientists has revealed that Earth's inner core is growing in a "lopsided" pattern every year. According to the findings of their study, published on 3 June in the journal Nature, the inner core grows in an uneven manner with new iron crystals forming faster on the east side than the west side. Researchers admit that they don't know what causes this lopsided growth, noting that in order to answer it they have to understand the processes that are going on in Earth's mantle.
According to US media, the Microsoft co-founder and his soon-to-be ex-wife Melinda have a whopping 242,000 acres stretching over 18 states. Gates, who in recent years has focused on reversing the effects of climate change, hinted that he bought farmland to help solve environmental issues. According to NBC some of the arable acreage owned by Gates and his wife grows potatoes, which are used in McDonald's french fries. NBC reports that the potato fields are so huge that they are visible from space. The Microsoft co-founder and his soon-to-be ex-wife Melinda have become the biggest owner of farmland in the US in less then a decade, which Holly Rippon-Butler, a farmer in upstate New York, describes as a "worrying trend".
Numerous reports of sexual harassment, abuse and the assault of pupils were posted on the Everyone's Invited website in March, triggering an outcry over the "rape culture" pervasive in UK schools. Ofsted, the Office for Standards in Education, Children's Services and Skills, carried out a review, visiting 32 state and private schools in the UK. After speaking with over 900 young people, they discovered that online sexual abuse and the sharing of nude photos were becoming "normalised" among school children.
Police from UK's Essex announced the arrest of a 27-year-old man in connection with the 2019 deaths of 39 Vietnamese migrants. The man was detained near Milan in northern Italy by local police in coordination with the UK National Crime Agency, the police service said. The suspect was charged with conspiracy to assist unlawful immigration and assisting the commission of an offense and is set to appear before an Italian court. Much of the smuggling gang involved in the operation have been arrested and given lengthy prison sentences, with leading conspirators Ronan Hughes and Gheorghe Nica given 20 and 27 years respectively. On October 23, 2019, the bodies of 39 immigrants were found in a container truck coming to the UK from Belgium, having suffocated to death.
Opposition lawmakers in Windhoek are furious over a deal reached between the Namibian and German governments that will lead to Berlin apologizing for its genocide in Namibia, saying the deal did not include representatives from the targeted Herero and Nama peoples and that the payments agreed to in the deal will not reach them. "They have excluded communities, groups of Namibians … that is apartheid that government has practised," Rep. Edson Isaacks, from the opposition Landless People's Movement Namibia (LPM) party, thundered in the National Assembly on Tuesday, calling the deal a "substandard agreement." Kuugongelwa-Amadhila's government reached a reconciliation deal last month, the product of six years of negotiations, in which the German government will admit that it carried out a genocide in Namibia while the country was a German colony in the early 20th century, and will pay out a $1.22 billion settlement over the next 30 years, amounting to $40.67 million per year.
A 71-year-old man, Arvind Sonar, from India's Nashik city in Maharashtra state has become the talk of the town after metal items started sticking to his body. A video clip showing Sonar's family members keeping steel items such as utensils and coins near his arms and watching them remain stuck – has gone viral on social media. Baffled, netizens are now calling the elderly man after famous sci-fi fiction characters such as "Magneto" in X-Men and "Iron Man".
Moscow's media watchdog has warned that some of the world's largest tech companies are continuing to host shocking illegal content online, despite thousands of requests from officials in the country to take down prohibited posts. Roskomnadzor, the state internet regulator, issued an audit of illegal activity on Friday. Among the posts it takes issue with is material that features "child pornography, suicidal and pro-narcotic content, the involvement of minors in illegal activities and illegal mass events," as well as "materials from extremist and terrorist organizations." California-based Twitter has seen its service speed slowed down for not complying with the demands to remove posts, with officials warning it could face a total ban in the country.
News Burst 12 June 2021 – Bonus IMG
China on Mars
China on Friday released the first batch of images of Mars taken by the Tianwen-1 spacecraft's Zhurong rover, the China National Space Administration (CNSA) said. The images were unveiled at a special ceremony in Beijing. They included a panoramic view of the landing site, images of the landscape, and the horizon of Mars. "The release of the first batch of scientific images marks the total success of our country's first mission to explore Mars", CNSA said in a statement. The panoramic 360 shot of the landing site was taken by a navigational terrain camera attached to the rover's mast. The images show that the surface near the landing site is relatively flat.
News Burst 12 June 2021 – Bonus IMG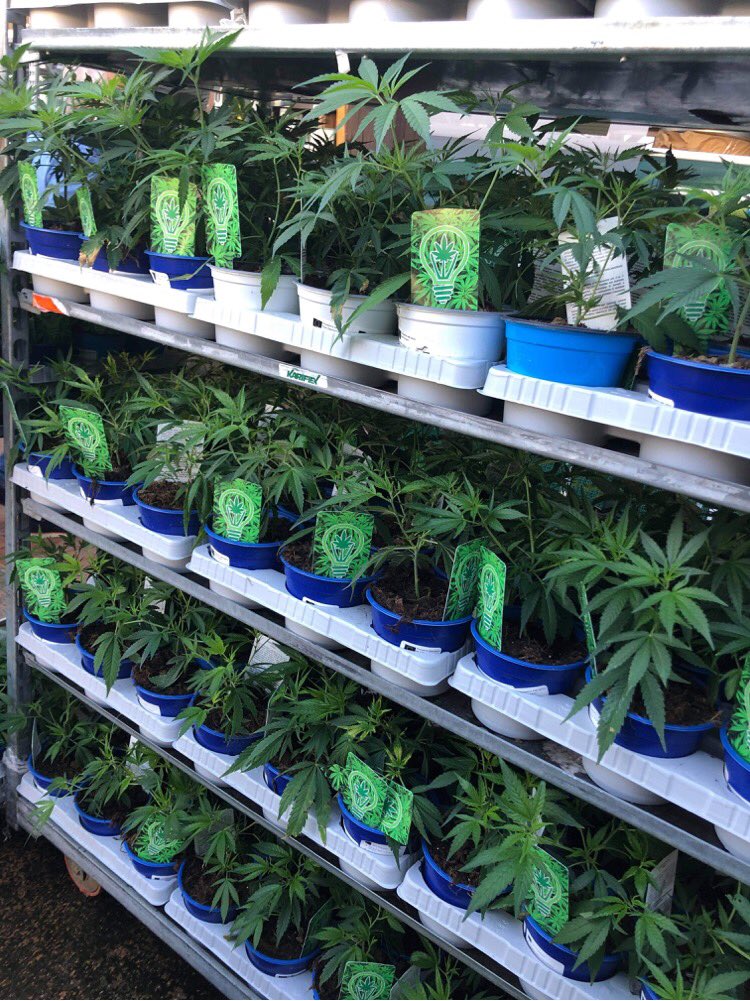 France
Some 400 potted plants labeled 'cannabis' have mysteriously appeared on the shelves of supermarkets and garden centers in France, with a number of customers managing to take pots home before they were seized by the gendarmes.
The incident occurred on May 28, but the gendarmerie, one of France's national law enforcement branches, released a statement only on Friday. Despite being illegal, a total of almost 400 plants were put on sale in seven stores in the department of Puy-de-Dôme in central France, as cited by local media. One person tweeted a picture reportedly showing the plants on sale.
News Burst 12 June 2021 – Bonus Video
Kabamur
"Gimbal UFOs" which allow US Military to pursue and record them are Pleiadian Crafts participating in disclosure.
News Burst 12 June 2021 – Bonus Video
Pleiadian Craft
Neioh: This is a small Pleiadian Craft that is emitting a laser transfer of High Frequency which is Coded and will remain in a precise spot to be picked up later when another Craft intercepts it and documents what is going on in this particular area. This is often done to monitor activity in a certain area. The Crafts always re-enter a Mothership that is hidden.
News Burst 12 June 2021 – Bonus Video
Denton County, Texas, June 2021
News Burst 12 June 2021 – Bonus Video
Lake Michigan, Chicago, August 2015
News Burst 12 June 2021 – Bonus Video
News Burst 12 June 2021 – Earthquakes
Earthquakes Last 36 Hours – M4 and Above
News Burst 29 January 2022News Burst 29 January 2022 - Get The News! By Disclosure News.Clicks on the Ads Keep Us Alive 😊 News Burst 29 January 2022 - Featured News An Australian team studying the universe's radio waves has discovered a new type of beam that...
Clicks on the Ads Keep Us Alive ✨
Dream
When we are awake, we sleep. When we sleep, we dream. When we dream, we live.
Carl Gustav Jung
2022 Server & Site Tech Support 4200 €

52%

52%
Support Disclosure News Italia
We are working hard, and every day, to keep this blog. Like you we are fighting for the truth. If you want to work with us you are welcome, please email us! The blog costs are at our expense, advertising reimburse us very marginally so if you like our work and find it useful buy us a coffee clicking the donation button below that will direct you to your PayPal. We need the help of people like you!
Bitcoin & Cryptocurrencies Donation
1M9dohWnHBwNLSPd6afRaJackrw6wK9bxY