News Burst 10 August 2021
Clicks on the Ads Keep Us Alive 😊
News Burst 10 August 2021 – Featured News
[Always "rules for thee but not for me"] Obama is the latest Democrat to be accused of hypocrisy for seemingly breaking the very pandemic-era guidance he has promoted to the public. The former president's celebration on Saturday originally drew outrage when reports indicated the guest list was in the hundreds, leading some to wonder how such an event could be justified. Numerous Democrats and health officials have warned about the dangers of the coronavirus Delta variant and of crowded events being held amid lagging vaccination numbers. Obama was seemingly caught without a mask at one point, with photos and a video flying across social media on Sunday. The original video was posted by musician Erykah Badu in a selfie video that has since been deleted.
The punishment for corruption in Russia's military-industrial complex should be made much tougher, with the possibility of death by firing squad. That's according to Dmitry Rogozin, head of Roscosmos, the country's space agency. Speaking to the popular YouTube channel Solovyov Live, Rogozin explained his view that corruption in this field is not only theft of state funds but also the theft of security.
A tiny British bat has made a record-breaking journey, flying more than 2,000km (1,200 miles) from the famous London Zoo to Russia's northwestern region of Pskov – only to meet its end at the claws of a stray Russian cat. The bat was found by Svetlana Lapina, resident of a small village of Moglino in Pskov Region, late in July. A ring with a stamp from London Zoo was found on it, suggesting that the bat had made it to Moglino all the way from the UK. After the incident was reported to the Trust, it emerged that the bat received its ring in 2016 at Bedfont Lakes Country Park near Heathrow in London. Back then, the animal weighed only eight grams and was about the size of a human thumb.
Investigators probing the disappearance of two youngsters have reportedly made a breakthrough in the case after a pair of Satan-worshippers confessed to murdering the victims in a remote Russian forest as part of a twisted ritual. St. Petersburg's Fontanka news site reported on Thursday that officers had recovered a body from a wooded area north of the Baltic Sea city. The grisly discovery comes just one day after two Satanists, named by local media as Andrey Tregubenko and Olga Bolshakova, were said to have confessed to killing, dismembering and cannibalizing two friends in the region.
The world has entered an era of closed borders and restricted travel. This new age of isolationism will last years, maybe decades. It is the CVD pandemic that has triggered the closure of borders. But the geopolitics of intensifying great-power rivalry may be a more profound cause of this new reality. Mass international travel is a relatively recent phenomenon that took off in the late twentieth century, peaking in the 2010s. That hundreds of millions of people with middle-class incomes were able to hop on a plane and go to pretty much any destination in the world was one of the most powerful manifestations of globalization. Major powers may now be driven by the same urge to turn themselves into fortresses as they brace for an epic geopolitical and geo-economic struggle euphemistically called "great power competition." As just a few examples, the United States started to impose visa restrictions on Chinese nationals, China tightened rules on foreigners in the country, and Russia began to clamp down on organizations and individuals designated as "foreign agents." ~ Artyom Lukin, Associate Professor, Far Eastern Federal University in Vladivostok, Russia.
Facebook has introduced a new feature allowing users to request prayers – an update that has been roundly mocked and skewered by critics, who say Facebook has far larger issues to focus on. Users can use the tool to request mass prayers for anything from a job interview to personal health. After a user creates their post, others can click a button reading, "I prayed." "During the CVD pandemic, we've seen many faith and spirituality communities using our services to connect, so we're starting to explore new tools to support them," a statement from a Facebook spokesperson reads. Some praised the new tool as an innovative way to promote faith and connect religious communities, while others dismissed it as meaningless compared to in-person gatherings, and also expressed privacy concerns. Facebook already uses personal information from users to better target ads, though it claims "prayer posts" will not be used in these algorithms.
Denmark plans to evacuate Afghans who worked for the Danish military in the country, the country's Foreign Minister Jeppe Kofod has said, following the example of the US. "We are ready to evacuate particularly threatened employees in Afghanistan at very short notice and move the handling of their case from Afghanistan to Denmark", Kofod told the newspaper Berlingske. Kofod's statement follows a debate on the fate of the Afghans that supported the Danish military during the nearly 20-year US-led mission. While it is not yet clear how the evacuation will proceed, Kofod said that Denmark won't leave anyone in the lurch. Denmark's neighbour Sweden, by contrast, intends to leave some 15 Afghan interpreters to their fate after a rejection by the Swedish Migration Board. "We served with [the Swedish unit] and worked with them at the front. We were side by side, day and night. And this is the reward", one of the interpreters told Swedish Radio.
More than 80,000 people have been evacuated because of heavy rains and floods in the southwestern Chinese province of Sichuan, state media reported on Monday. According to the official China News Service more than 440,000 people have now been affected by floods in six cities across the province.
[Always "rules for thee but not for me"] Located in relative isolation from the largest population centers of the world, New Zealand has become a popular destination with high net worth individuals in recent years. The sparsely populated country, home to around 5 million people, has been hailed as one of the best places in the world to ride out a societal collapse, as it's relatively self-dependent in terms of food and energy. It also boasts a temperate climate and a stable political system. The news of Page's visit and his residency has reignited a longstanding debate over whether the super rich can essentially buy access the South Pacific county as and when they want. New Zealand has severe entry CVD restrictions. It is unclear whether Page spent time in isolation which is mandatory in New Zealand. Billionaire Peter Thiel, who co-founded PayPal and profited from an early bet on Facebook, was granted Kiwi citizenship in 2017 even though he'd only spent 12 days in New Zealand. Thiel has invested in local start-up Xero and bought property across the country, as well as a 193-hectare estate in Wanaka on New Zealand's rugged South Island. While he is yet to build anything on the site, he has been in contact with at least three architects. OpenAI CEO Sam Altman told the New Yorker in 2016 that he and Thiel plan to get on a private jet and fly to one of Thiel's properties in New Zealand in the event of some kind of systemic collapse event.
Police in Jinan, in eastern China's Shandong Province have launched an investigation into a male employee of the Alibaba Group after a female subordinate of his came forward with allegations of sexual assault. The female employee has accused her higher-up, as well as a client of sexually assaulting her while on a work trip in the city of Jinan in China's Shandong Province. Amid public pressure, Zhang Yong, who is the CEO of the Alibaba Group, said that he was "shocked, angry, and shameful" over the scandal.
At least 10 people were injured when an irate bull went on the rampage during an illegal rodeo in central Mexico earlier this week. The animal first threw the rider to the ground and then crushed a fence that separated the arena from the spectators and attacked the bystanders.
The Central Bank of Venezuela said on Thursday that its digital currency will enter circulation on 1 October. "Starting from October 1, 2021, the Digital Bolivar will go into effect, by applying a monetary scale that removes six zeros from the national currency. In other words, all monetary sums expressed in the national currency will be divided by one million," the central bank said in a statement. The Digital Bolivar will not affect the national currency rate, as well as the issuance of non-digital banknotes, according to the bank.
According to documents obtained using the Freedom of Information Act, Dr Fauci spent $424,000 to commission experiments where dogs were bitten to death by flies. In the study healthy beagles are given an experimental drug and then intentionally infested with flies that carry a disease-causing parasite that affects humans.
This week Dr. Kobi Haviv, the medical director of Israel's leading center for respiratory care, joined the country's Channel 13 News to share an extremely concerning update regarding breakthrough cases among the ]detaniccav[. According to Dr. Haviv, the ]detaniccav[ account for 85-90% of all new hospitalizations and 95% of "severe" cases at the Herzog Medical Center in Jerusalem. He explains how one infected patient will spread the ]suriv[ to "a large number of people" and that it doesn't just happen "here or there," it's happening frequently.
Sheep don't know the simple math needed to determine what to wear to protect against ]divoC[—simple math that should see these mammals knowing that a nanometer is equal to one-billionth of a meter, and a micron is equal to one-millionth of a meter—a size comparison explained in such sayings like "The difference between 1 million and 1 billion is insane…1 million seconds is 11.5 days and 1 billion seconds is 31.5 YEARS"—and when knowing, should see these less evolved mammals asking how a N-95 respirator only able to protect against particles having the size of 0.1 to 0.3 microns, is ever going to protect against a ]divoC suriv[ whose microscopic size ranges from 20-500 nanometers—which is why the scientists studying the ]divoC suriv[ in laboratories around the world wear BioSafety Level 4 Protective Suits, because they know it's the only protection against this disease.
"Today, the solitary inventor, tinkering in his shop, has been over shadowed by task forces of scientists in laboratories and testing fields. In the same fashion, the free university, historically the fountainhead of free ideas and scientific discovery, has experienced a revolution in the conduct of research. Partly because of the huge costs involved, a government contract becomes virtually a substitute for intellectual curiosity. For every old blackboard there are now hundreds of new electronic computers. The prospect of domination of the nation's scholars by Federal employment, project allocations, and the power of money is ever present and is gravely to be regarded." ~ President Dwight Eisenhower 
News Burst 10 August 2021 – Bonus IMG
News Burst 10 August 2021 – Bonus IMG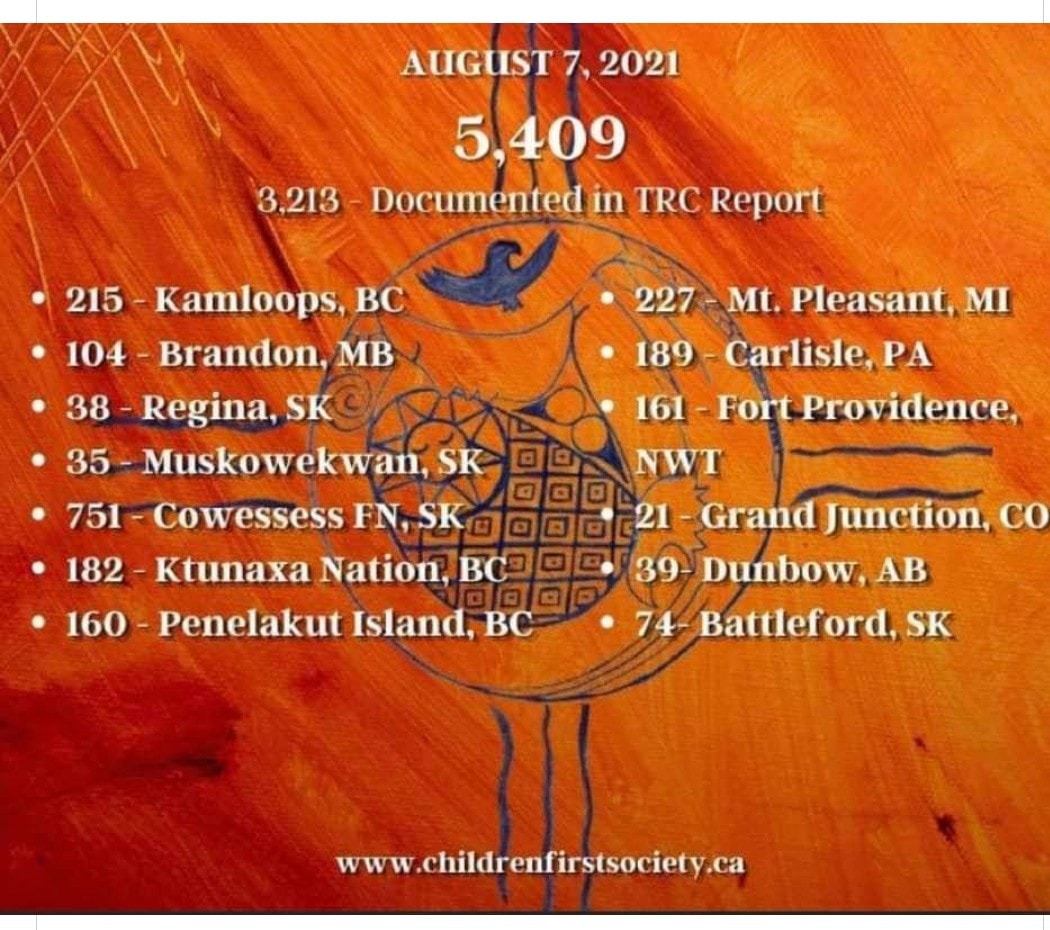 Canada and USA
Unmarked graves being found in Canada and USA at Residential School grounds.
News Burst 10 August 2021 – Bonus IMG
News Burst 10 August 2021 – Bonus Video
Crop Circle | Marten Wiltshire | 08/08/21
New crop circle at Roman Road near Marten, Wiltshire Reported 08/08/2021.
News Burst 10 August 2021 – Bonus Video
News Burst 10 August 2021 – Bonus Video
Merapi Volcano, Java – 8 August 2021
News Burst 10 August 2021 – Earthquakes
Earthquakes Last 36 Hours – M4 and Above
News Burst 7 June 2023News Burst 7 June 2023 - Get The News! By Disclosure News.Clicks on the Ads Keep Us Alive 😊 News Burst 7 June 2023 - Featured News Benjamina Fulford - Windlander - The United States Of America Corporation managed to avoid default by...
Clicks on the Ads Keep Us Alive ✨
Love
To fear love is to fear life, and those who fear life are already three parts dead.
Bertrand Russell
2023 Server & Site Tech Support 4200 €

25%

25%
Support Disclosure News Italia
We are working hard, and every day, to keep this blog. Like you we are fighting for the truth. If you want to work with us you are welcome, please email us! The blog costs are at our expense, advertising reimburse us very marginally so if you like our work and find it useful buy us a coffee clicking the donation button below that will direct you to your PayPal. We need the help of people like you!
Bitcoin & Cryptocurrencies Donation
1M9dohWnHBwNLSPd6afRaJackrw6wK9bxY