News Burst 10 August 2020
Clicks on the Ads Keep Us Alive 😊
News Burst 10 August 2020 – Featured News
Customs and Border Protection officers seized nearly 20,000 counterfeit U.S. driver's licenses at Chicago's O'Hare airport this year. The shipment of fake driver's licenses were sent to the United States and originated from China and Hong Kong, but there were some shipments from South Korea and Britain. CBP said most of the counterfeit driver's licenses were for college-age students. Many had the same photo but with different names. Ralph Piccirilli, CBP's acting area port director in Chicago, said the IDs were "very realistic." CBP noted the barcodes on fake Michigan driver's licenses actually worked.
The UK government has determined that 50 million face masks it bought are not safe for NHS staff to use, a new lawsuit reveals. Court documents allege that the gear was purchased from a firm with no experience in dealing with PPE. The Chinese-made FFP2 respirator masks were procured by the UK government from a London-based firm named Ayanda Capital as part of a £252-million ($331.5mn) contract signed in late April. However, the protective gear, intended for NHS staff, will now not be used because it had ear straps, rather than head straps, which means the masks may not fit tight enough around the face, UK media reported, citing court documents. According to the documents cited by the media, the British government said that the deal with Ayanda was suggested by businessman Andrew Mills, an adviser to the UK Board of Trade and simultaneously a Senior Board Adviser to Ayanda.
The fatal crash landing of an Air India jet in India's southern state of Kerala took the lives of 20 people, including the two pilots, on Friday (7 August) evening. The Air India Express Boeing 737 flew in from Dubai. After a fatal air crash at Mangalore airport in Karnataka State in 2010, a member of India's Civil Aviation Safety Advisory Council (CASAC) had red-flagged the safety of Karipur airport in Kerala (also called Calicut airport). Karipur, like Mangalore, is a table-top airport, where there was no room for error while landing. Captain Ranganathan, a member of CASAC – had warned that the "Calicut (Karipur) runway does not have a minimum RESA (Runway End Safety Areas) on one end and NO RESA on the other." "The Air India Express accident in Mangalore should have alerted the AAI (Airport Authority of India) to make the runway conditions safe," said Captain Ranganathan. The pilot had warned of a dangerous situation in Karipur, "especially in wet conditions".
In what is a perfect display of the efficiency of governments in dealing with the coronavirus outbreak, a Virginia rape suspect who was released from jail due to Covid concerns turned right around and killed the woman who accused him as soon as he was let out. Ibrahim E. Bouaichi shot and killed his accuser in late July after he was released from jail on April 9, according to Fox News. He was indicted last year on charges including rape, strangulation and abduction. His accuser, Karla Elizabeth Dominguez Gonzalez, had testified against him in court in December of last year. Bouaichi was jailed in Alexandria, VA without bond until the pandemic hit, at which point his lawyers argued for his release until trial due to the virus "endangering" inmates. He was released by Circuit Court Judge Nolan Dawkins on $25,000 bond as a result. The conditions of his release were that he only leave his home to meet with his lawyers or pretrial services officials. Now, he's accused of killing Gonzalez on July 29. On Tuesday of last week, police made it known they were looking for Bouaichi, who they described as "armed and dangerous". On Wednesday, officials said he was spotted and pursued in Prince George's County where he crashed his vehicle and reportedly shot himself. On Thursday, he was listed in "grave condition". Judge Dawkins retired from the bench in June and didn't respond to requests for comment.
Malaysia's police chief insisted Wednesday investigations into an Al Jazeera documentary are being conducted "professionally" and rejected concerns about worsening media freedom, a day after the broadcaster's office was searched. Authorities are investigating the news network's program "Locked up in Malaysia's Lockdown", after the government was angered by its critical look at the treatment of migrant workers during the coronavirus pandemic. Officials searched the Qatar-based broadcaster's Kuala Lumpur office and seized two computers, sparking fresh anger from Al Jazeera and rights groups and adding to concerns about media independence in Malaysia. But the country's Inspector-General of Police Abdul Hamid Bador said the search by police was carried out "very professionally". He added that Al Jazeera staff were "informed earlier of our intent to be there. They were even asked which devices were used. They cooperated." The search came after seven Al Jazeera journalists were questioned by police last month in connection with the documentary.
Projects to rehabilitate the Citarum River in West Java, the country's dirtiest river, continue despite disruptions caused by the ongoing COVID-19 pandemic. Stretching 270 kilometers, the Citarum supplies water to households and industries in West Java and Jakarta. It is also the source of power for three hydroelectric plants that can generate a combined 1,400 megawatts of electricity. Despite being crucial to at least 27 million people in the two provinces, the Citarum earned the status of being the most polluted river in the country for its alarming levels of toxic chemicals due to industrial and household waste being dumped into it for a long time. Responding to the ever growing pollution of the river, President Joko "Jokowi" Widodo established a restoration campaign called the Citarum Harum in 2018.
The Baía Viva Movement presented to the ALERJ (Legislative Assembly of Rio de Janeiro) a Bill to establish environmental safeguard measures and which aims to ban the dangerous and high-risk environmental disaster operation of oil transshipment between vessels known as Ship to Ship. In Venezuela, a large oil spill caused by this operation occurred. A vessel appears to be the source of an oil spill washing up on the shores of Venezuela's Moroccoy National Park, according to satellite imagery and AIS analysis conducted by TankerTrackers.com. Video footage of a spill along the shores of the Golfo de Triste – about 60 miles west of Caracas – appeared on social media beginning August 2. A member of Venezuela's political opposition, the National Assembly, confirmed to Reuters that the spill occurred and expressed concern that it would cause harm to the park's sensitive marine environment. A PDVSA source also confirmed the spill. "Three bays within the state of Rio de Janeiro are legally protected in accordance with the Constitution of the State of Rio de Janeiro, as a result of thousands of signatures collected in person during the Constituent. Three Bays Within State of Rio Are at Risk of Environmental Disaster from Oil Spill. On Thursday, August 6th, an online session of the non-governmental brasilian Coastal Working Group was held, which is collectively building the "Pacto do Mar" (Sea Pact).
A United States regulator has fined the credit card provider Capital One Financial Corp with $80 million over last year's data breach that exposed the personal information of more than 100 million credit card applicants of Americans. Capital One failed to establish appropriate risk management before migrating its IT operations to a public cloud-based service, which included appropriate design and implementation of certain network security controls, adequate data loss prevention controls, and effective dispositioning of alerts. The OCC also said that the credit card provider also left numerous weaknesses in its cloud-based data storage in an internal audit in 2015 as well as failed to patch security vulnerabilities, violating the "Interagency Guidelines Establishing Information Security Standards," that all US banks must comply with. These unsafe and poor security practices resulted in a massive data breach last year when a single hacker was able to steal credit card information of over 106 million Capital One customers.
AIR Namibia employees are gunning for the airline's human resources manager following revelations that he sanctioned a payment of roughly N$42 000 (2400 USD) to two employees for a mock fire evacuation. Investigations showed the supposed training exercise was slated for February this year and its cost was inflated from an initial N$7 000, milking the already struggling airline in the process.
A new Alcohol and Drug Foundation survey has found one in eight Australians have been drinking every day since the coronavirus outbreak began. The foundation quizzed more than 1,000 people, with a concerning number reporting they were drinking more than usual. Professor Terry Bowles, a habit formation expert from the University of Melbourne, said many people have picked up new habits since the pandemic began. "Routine behaviours which can have a profound impact on our lives do not take a long time to form," Prof Bowles said.
Carlo De Benedetti, the former owner of La Repubblica, one of Italy's biggest daily newspapers, is no stranger to a challenge. Now, at the age of 85, the tycoon is about to embark on what might be his biggest one to date – launching a newspaper in the midst of a serious financial slump. De Benedetti wants the newspaper, due to launch online and in print in mid-September, to be a progressive, independent voice in a market weighed down by political and economic influence. And, as its name – Domani (Tomorrow) – suggests, the focus will be on coverage that looks to the future. "That doesn't mean to say that we won't take into account historical references," he told the Observer. "This will be a post-Covid 19 newspaper born alongside the hope for the country's reconstruction." De Benedetti using €20m of his own money before transferring ownership to a foundation. "It will be the only Italian newspaper owned by a foundation, and one of the few in Europe, including the Guardian," he said. "The foundation will secure the absolute independence of the newspaper."
Huawei Consumer Business Group CEO Richard Yu had some good news and bad news: The good news is that its next flagship series, the Mate 40, will be coming in the fall. The bad news? It could be the last to use Huawei's own high-end chipset – for now, at least. Yu revealed this during a speech at China Information Technology Summit 2020, citing US President Donald Trump's order for a sweeping ban that prevents American companies from dealing with their Chinese counterparts. Yu pointed out that after September 15 – the day when the ban takes effect – Huawei would no longer have the means to source components they need to build their Kirin chipsets. "Huawei spent over a decade exploring chipsets, going from 'severely behind' to 'very behind' to 'slightly behind' to 'finally caught up' to 'leading' to now being banned," said Yu. "We made huge R&D investments and went through a difficult journey." It is unclear how Huawei will move forward in sourcing, or building, chips. Leaks indicate that the Mate 40 has a powerful camera system. It will, however, not come with Google apps and services.
Heavy blasts have been heard in central Belarus' capital Minsk, with a cloud of smoke seen in the sky. Earlier, protesters started using dumpsters to erect barricades in the area. It was reported that police used tear gas and smoke grenades to disperse protesters in central Minsk. They also used two water cannon vehicles, from time to time, to disperse the crowd. The riot police have managed to drive thousands of demonstrators out of Victors Avenue, where a protest emerged soon after the voting in the presidential election ended on Sunday evening. Clashes have been reported between protesters and the riot police working at the site. The authorities have not yet confirmed any injuries, but ambulances were earlier sent to the scene of the protest. Incumbent President Lukashenko is set to a sixth term after early results of Sunday's election showed him lead the polls with a comfortable majority. According to the election watchdog chief, Lukashenko is winning in all regions that have reported voting data.
News Burst 10 August 2020 – Bonus IMG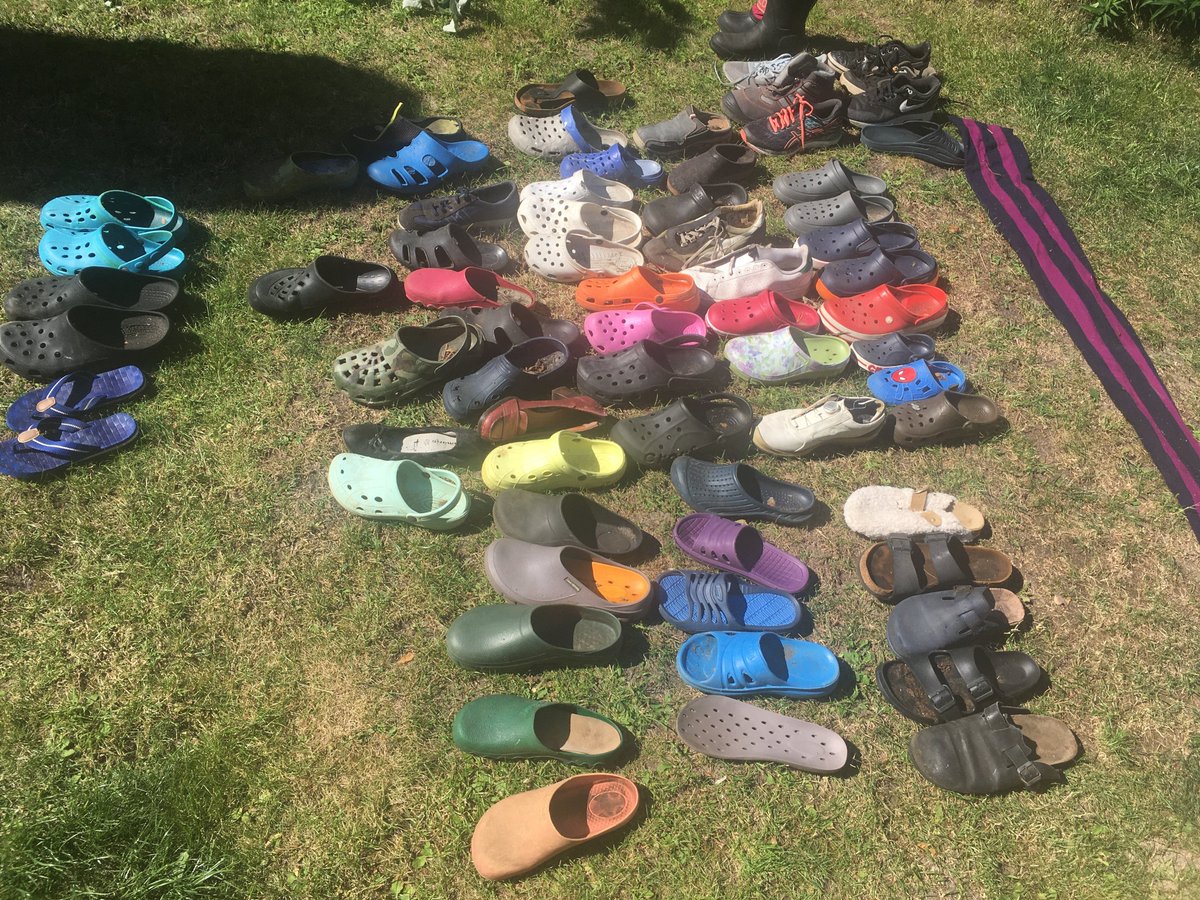 About two weeks ago, Christian Meyer, a resident of Berlin's Zehlendorf neighborhood, noticed that one of his new and expensive running shoes had disappeared from his porch, and he decided to investigate the theft. Meyer quickly learned that he was not the thief's only victim, and a tip helped him catch the fox bandit red-handed (or red-pawed) with two blue flip-flops in its mouth, according to Tagesspiegel. Days later, Meyer spotted the fox again; he followed it into a thicket, where Meyer crawled around for close to an hour. There, he discovered the fox's secret stash of more than 100 shoes, "most of them just gnawed on a little." Meyer captured a photo of the thieving fox and its ill-gotten stash, the shoe pile contained sneakers, clogs, sandals and slippers in a range of colors, shapes and sizes.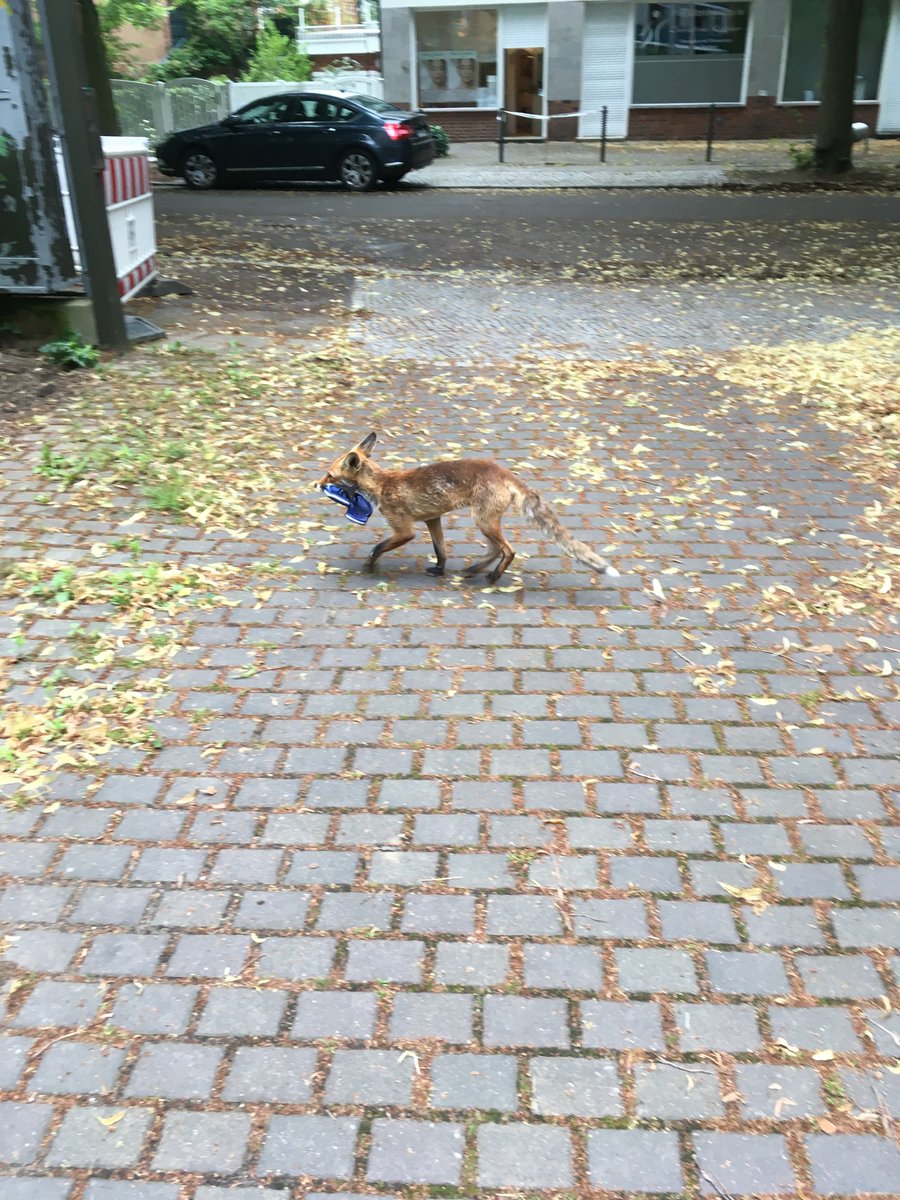 News Burst 10 August 2020 – Bonus Video
Crop Circle – Woolstone Wells, Nr Uffington Castle, Oxfordshire – Reported 9th August 2020
News Burst 10 August 2020 – Bonus Video
Oil spill in Golfo de Triste near Morrocoy – about 60 miles west of Caracas – 2 August
A vessel appears to be the source of an oil spill washing up on the shores of Venezuela's Moroccoy National Park, according to satellite imagery and AIS analysis conducted by TankerTrackers.com. A member of Venezuela's political opposition, the National Assembly, confirmed to Reuters that the spill occurred and expressed concern that it would cause harm to the park's sensitive marine environment.
A PDVSA source reportedly says the company is planning to help clean up the oil spill after it leaked from a ships fuel tank off the Venezuelan coast.
TankerTrackers.com identified the source vessel as the freighter Nauma. As of Tuesday morning, the Nauma was under way off Curacao, bound northwest and broadcasting her destination as Georgetown, Guyana – a port located several hundred miles to the east. The 2006-built Nauma is a 7,800-dwt tweendecker managed by a well-known German company. She is flagged in Portugal.
News Burst 10 August 2020 – Solar Activity
Solar wind is calming. Active regions are becoming numerous on the north but are still expectedly small in this early phase of cycle 25, and are not flaring.
News Burst 10 August 2020 – Active Weather
Tropical Storm Elida
Located a couple of hundred miles south of the southwest of the Pacific coast of Mexico. 40% chances of becoming an hurricane, according to the forecasters. Wind 45-55 kts – Pressure 1003 hPa – Moving W-NW at 13 kts – Intensifying
News Burst 10 August 2020 – Earthquakes
Europe – M4.2 Greece
---
Africa – M5.3 Prince Edward Islands Region
---
North America – M5.1 North Carolina
---
Central America – M4.6 Off the Coast of Central America
---
South America – M5.2 Central Mid-Atlantic Ridge
---
Asia – M4.9 Iran
---
Pacific – M4.7 Macquarie Island
---
Deepest EQ – M4.4 298 km Northern Mariana Islands
In this image we see the sequence of movements starting from the M5.3 in China on August 8, it seems to see how the boundary of the plates between Africa and Europe is strongly under pressure, the seismic waves that continue to flow distribute the earthquakes symmetrically going to fill the areas of silence, one of which seems to be now in the Hindu Kush area, in this area for a symmetrical distribution of force we could see a shock that could even reach the M5, or be a lesser one but deep. Another zone of silence is found in central-southern Italy, the fulcrum somewhere between the EQ in Austria and those in the Ionian Islands, here a movement could also occur and could reach the M4.
Earthquakes Last 24 Hours – M4 and Above
"It's a shame we don't have it naturally here on earth, but on Jupiter, there are oceans of metallic hydrogen. We want to find out how these oceans give rise to Jupiter's enormous magnetic field," observed Mohamed Zaghoo with the University of Rochester's Laboratory of Laser Energetics (LLE).
South Koreans eat around a million dogs a year, but dog meat could be taken off the menu if pooch-loving President Moon Jae-in gets his way.
the Mayor of London's office quietly signed off on the purchase of 'Retrospective Facial Recognition' (RFR) systems that processes existing images accessed by the Metropolitan Police from a variety of sources and matches them against the force's internal database.
Clicks on the Ads Keep Us Alive ✨
Idle
A man is not idle because he is absorbed in thought. There is visible labor and there is invisible labor.
Victor Hugo
2022 Server & Site Tech Support 4200 €

36%

36%
Support Disclosure News Italia
We are working hard, and every day, to keep this blog. Like you we are fighting for the truth. If you want to work with us you are welcome, please email us! The blog costs are at our expense, advertising reimburse us very marginally so if you like our work and find it useful buy us a coffee clicking the donation button below that will direct you to your PayPal. We need the help of people like you!
Bitcoin & Cryptocurrencies Donation
1M9dohWnHBwNLSPd6afRaJackrw6wK9bxY