Clicks on the Ads Keep Us Alive 😊
News Burst 10 April 2020
The Spanish government is working to roll out a Universal Basic Income as soon as possible, as part of a battery of actions aimed at countering the impact of the coronavirus pandemic, according to Economy Minister Nadia Calvino. Social Security Minister Jose Luis Escriva is coordinating the project and plans to put some sort of basic income "in place as soon as possible," with the main focus on assisting families, Calvino, who also serves as deputy prime minister, said in an interview Sunday night with Spanish broadcaster La Sexta. But the government's broader ambition is that basic income becomes an instrument "that stays forever, that becomes a structural instrument, a permanent instrument," she said.
For the first time in 30 years, India's snow-covered Dhauladhar mountain range has become visible to locals as a result of plunging pollution levels resulting from measures taken to check the spread of the novel coronavirus. For many residents, the sight of the Dhauladhar Range, which translates to "White Range" and forms part of the Himalayas, is something which they have never witnessed in their entire lives.
[Posted on Die Welt] The countries of the European Union should certainly help each other in the Corona crisis. But no limit? And without any control? In Italy, the mafia is just waiting for a new rain of money from Brussels. It should go without saying that grants in Italy – where the mafia is a fixture nationwide and is just waiting for a new shower of money from Brussels – are spent only on health and not in Italy's social and tax systems. And, of course, the Italians must also be checked by Brussels and show that they are using the money properly. Essential principles of the EU must continue to apply even in the Corona crisis.
Japan has earmarked US$2.2 billion of its record economic stimulus package to help its manufacturers shift production out of China as the coronavirus disrupts supply chains between the major trading partners. The extra budget, compiled to try to offset the devastating effects of the pandemic, includes 220 billion yen (US$2 billion) for companies shifting production back to Japan and 23.5 billion yen for those seeking to move production to other countries, according to details of the plan posted online.
Hong Kong's cash-strapped Cathay Pacific Group is in line to receive HK$236 million (US$30.4 million) from a one-off government subsidy handing airlines HK$1 million per plane as the coronavirus pandemic ravages the travel industry worldwide.
Hometown rival Hong Kong Airlines (HKA) can expect HK$32 million (US$4.1 million) under the unique payout, as officials decide short-haul Airbus A320 family of single-aisle jets counts as a large plane. The city's aviation regulator on Thursday clarified details of the plan, which will provide carriers with up to HK$1 million per aircraft as part of a HK$137.5 billion citywide pandemic relief package announced on Wednesday. In a related move, the Airport Authority said it would buy 500,000 air tickets to directly inject cash into the ailing local carriers as part of a HK$2 billion scheme for the aviation industry, which also stood to benefit from the government's HK$80 billion six-month wage support scheme.
UK Prime Minister Boris Johnson has been transferred from intensive care to the recovery ward, he is in a very good mood, a statement from Downing Street says.
OPEC members and other oil-exporting nations including Russia held talks on Thursday to try to put an end to the crude price war which began last month after exporters failed to reach an agreement on production cuts amid the global COVID-19 related economic downturn. Russia and Saudi Arabia are "very, very close" to reaching an agreement aimed at stabilizing the oil market via cuts in output, Russian Direct Investment Fund CEO Kirill Dmitriev has said. "I think the whole market understands that this deal is important and it will bring lots of stability, so much important stability to the market, and we are very close," he said
Italy's former interior minister Matteo Salvini has urged the country's ruling coalition government to refrain from accepting EU loans that would "aid" its embattled economy amid the Chinese COVID-19 outbreak. Instead of accepting loans from the EU, he said that Italian PM should issue treasury bonds to help mend the economy. "I don't believe in measures like the European Stability Mechanism (ESM), which is still talked about in Berlin, Amsterdam and Brussels because it would be a debt imposed on our children," Salvini added. "It would mean more equity and more precarious jobs." "I don't trust loans coming from Europe, which will then mean – as we have seen in Greece for example -that airports, rails and even monuments will be sold to the highest bidder."
The Lake County Sheriff's Office in Minneola, Florida has arrested one of their own deputies this week after he was busted recruiting multiple girls to make pornographic videos for money. Deputy Jose Rodriguez is accused of recruiting several underage girls for these disturbing acts while he was on duty. Detectives said that three of the females who met Rodriguez while on-duty were offered an opportunity to make pornographic videos for money. These activities took place between 2016 and 2019. The females were between 16 and 17-years-old at the time.
At least 100 medics have died in Italy since the initial coronavirus infections were reported in the country, according to data uploaded to the website of the National Federation of Orders of Surgeons and Dentists on Thursday. Meanwhile, ANSA reported on April 7 that the number of junior medical staff killed by the virus had amounted to 26, while more than 6,500 were infected.
Central Vietnam faces water shortage for summer-autumn crop. Thousands of hectares of farmland in the central region were likely to face severe water shortages for the summer-autumn rice crop, according to the General Department of Irrigation. Reservoirs were running low, and smaller water reserves were likely to dry out before the start of crop, which starts this month and runs until May, according to the department. The department has recommended that provinces should adjust their sowing schedules or change crop structure.
Australia's highest court acquitted former Vatican treasurer George Pell on Tuesday of sexually assaulting two teenaged choirboys in the 1990s, freeing the 78-year-old cardinal after 404 days in jail. The Vatican welcomed the decision and praised Pell for having "waited for the truth to be ascertained" [KEK]. The seven judges of the High Court agreed unanimously that the jury in the cardinal's trial "ought to have entertained a doubt" about his guilt. Pell, who has maintained his innocence throughout the lengthy court process, cannot be retried on the charges. [Luciferian]
Sun Activity
Sunspot number: 0
Spotless Days
Current Stretch: 4 days
2020 total: 74 days (74%)
2019 total: 281 days (77%)
Active Weather
Severe Tropical Cyclone Harold is expected to move out of the tropics (25 S) Thursday and become reclassified as a low later on Friday.
Strongest EQ in Europe M4.1 Rhodes, Greece
Strongest EQ in North America M3.4 Idaho
Strongest EQ on the Planet 5.4 Chagos Archipelago
Deepest EQ M4.7 245 km Hindu Kush, Afghanistan
News Burst 10 April 2020 Bonus Img
No More Pollution – New Earth
The snow-capped Himalayas are now visible for the first time in 30 years for residents in India's north. The beautiful mountains are 200kms away but have not been visible for decades due to high pollution levels.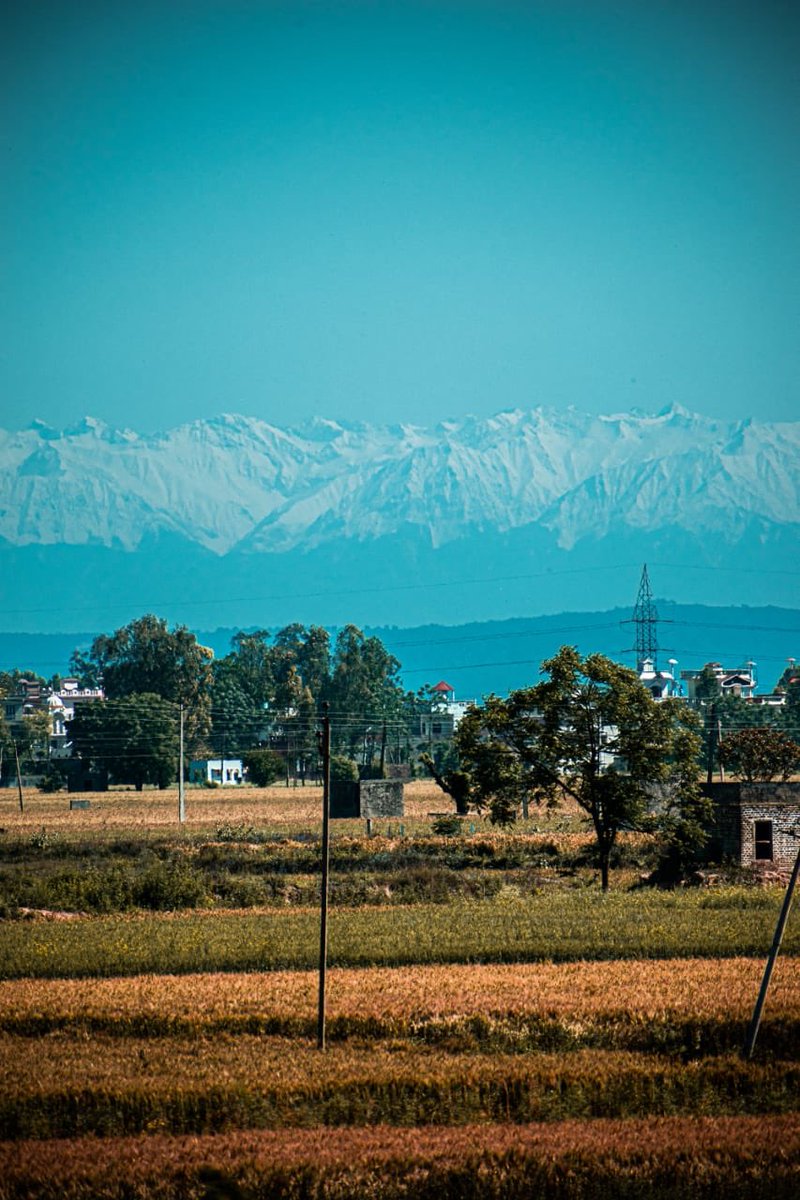 News Burst 10 April 2020 Bonus Img
[custom-twitter-feeds layout=list screenname="2016Disclosure" includewords="#NewsBurstLive" num=12 autoscroll=true showheader=false]
Clicks on the Ads Keep Us Alive ✨
Tired
When your legs are tired, walk with your hearth.
Paulo Coehlo
2022 Server & Site Tech Support 4200 €

47%

47%
Support Disclosure News Italia
We are working hard, and every day, to keep this blog. Like you we are fighting for the truth. If you want to work with us you are welcome, please email us! The blog costs are at our expense, advertising reimburse us very marginally so if you like our work and find it useful buy us a coffee clicking the donation button below that will direct you to your PayPal. We need the help of people like you!
Bitcoin & Cryptocurrencies Donation
1M9dohWnHBwNLSPd6afRaJackrw6wK9bxY