Clicks on the Ads Keep Us Alive 😊
News Burst 1 June 2020
Elon Musk, whose SpaceX company has just performed its first manned flight into orbit, replied to greetings from Roscosmos saying he was ready to work with Russia to explore space further. And, surprisingly, he did it in Russian. "Thank you, sir, ha ha. We're hoping for a mutually beneficial and prosperous long-term cooperation," the tech billionaire wrote. The message came in response to Roscosmos boss Dmitry Rogozin's tweet in which – in English – he congratulated his NASA counterpart, Jim Bridenstine, on a successful launch, and asked him to convey his "sincere greetings" to Elon Musk.
The Global Africa Latina Foundation has called for an end to the Polisario Front's "military stranglehold" on the Tindouf camps in Algeria. The Sahrawi population held captive in the camps are living in "panic and despair," the April 23 statement said. The foundation, a collective of Latin American NGOs, denounced "the manipulation of international humanitarian aid" and the Polisario armed forces for "keeping the population in permanent captivity." The foundation called on the United Nations, including High Commissioner for Human Rights Michelle Bachelet "to investigate the plight of the vulnerable population of Tindouf, who suffer from the iron grip and the tyranny of the Polisario and its mentors." As conditions in the camps worsen and the COVID-19 pandemic spreads through Algeria, the foundation explained Sahrawi residents are living in fear and ""only want to survive for the next day."
Wildfires have been raging across five Iranian provinces in the western and southern parts of the country for several days causing extensive damage to the environment and wildlife. The fire which initially ran across a part of the Zagros mountain range spanning from north to south in the Iranian plateau started from the forests in Kohkiloyeh and Boyer Ahmad Province but later affected highlands in four other provinces of Ilam, Kurdistan, Khuzestan and Bushehr. According to reports coming from Iran, the government has not been able to help because of lack of coordination among its various parts and due to the scarcity of fire extinguishing equipment.
TikTok is a social media platform that allows users to upload short videos, setting them to music or adding augmented reality flairs. It has proven extremely popular with Millennials and Generation Z. At the time of writing, TikTok was the #2 free app in both the Apple App Store and Google Play Store, trailing only Zoom – another Chinese security threat. Tens of millions of Americans have downloaded and installed TikTok since it became available in the United States in August 2018, with millions more downloads worldwide. The app fills the void left by Vine, a short video app that was gobbled up and eventually discontinued by Twitter. In late 2019, a class action lawsuit claimed TikTok "clandestinely… vacuumed up and transferred to servers in China vast quantities of [U.S.] private and personally-identifiable user data". TikTok is the brainchild of Chinese entrepreneur Zhang Yiming, who founded a company called ByteDance in 2012. At first, ByteDance built a popular news app powered by AI-driven recommendations, but Zhang saw the potential of using the same engine for social media content as well. To that end, ByteDance launched a video sharing app called Douyin in China in September of 2016. In August of 2018, they purchased Shanghai-based Music.ly, which already had a presence in the United States. By merging the two apps, the company created TikTok, and it became an immediate worldwide hit. Today, it's the most popular social media app in the world, which has made ByteDance the most valuable startup in the world. Zhang Yiming himself is now worth over $16 billion. TikTok is controlled by the Chinese Communist Party. While Chinese CEOs such as Zhang consider themselves independent, an event a few years back shows who holds real power in this arena. In April 2018, the Chinese government forced ByteDance to remove a joke app for what it called "vulgar content". The Chinese Communist Party also compelled Zhang to issue a letter of apology, in which he admitted that the app was "incommensurate with socialist core values." He was made to adjust the algorithm in order to promote more "authoritative media content".
President of Tanzania John Magufuli yesterday issued a food security alert, cautioning that Africa and the whole world faced a hunger threat due to disruptions of agriculture following Covid-19 outbreak lockdowns.
Patpong, BKK Thailand went dark. Residents say the decline had already begun for a red-light district that flourished in the 1970s as a rest stop for U.S. forces in Indochina. "This COVID-19 is an accelerant of change," said Michael Ernst, an Austrian 25-year veteran of the district and former bar owner who opened the Patpong Museum weeks before the new coronavirus reached Thailand. "The go-go bar and its very one-dimensional concept of a stage and ladies dancing on it with a number. I think that's already over, they just don't know that yet." The number of go-go bars in Patpong district has waned in recent years as business has moved to other parts of Bangkok or online and as sex tourism has become a smaller part of the overall tourism industry for Thailand. For decades, tourism figures were skewed towards men. But the growing importance of Chinese visitors in particular changed that. In 2018, more than 53 percent of tourists were women. Nonetheless, Patpong's nightlife district employed thousands of people, mostly young women. Most are now among the 2 million Thais the state planning agency believes may be made unemployed this year because of the impact of the virus.
The National Bank of Cambodia (NBC) is considering not accepting smaller denominated US dollar banknotes – $1, $2 and $5 – from banks and microfinance institutions (MFIs) which it said are flooding its stockpile as the demand for those notes is low. While some banking insiders welcomed the move as an effort to enhance monetary policy by promoting local currency, the NBC stressed that the measure is not aimed at stopping the banknotes' circulation in the market. "The NBC is flooded with US banknotes of $1, $2 and $5, which means there is little demand. We will give banks [and MFIs] three months starting June 1 until August 31 to take all those notes to the NBC for transport abroad without a service fee. Financial institutions will be charged if they take the notes to the NBC after the deadline," it said in a statement.
The son of Minnesota's Attorney General Keith Ellison just declared his allegiance to the terrorist organization Antifa… is this grounds for federal arrest under Trump's new order?
AG Barr Has instructed all 56 Regional Joint Terrorism Task Forces (JTTF) to search our and apprehend ANTIFA leaders across the country.
The Chinese regime's acts of aggression on the disputed border with India have drawn concern, leaving analysts to question the timing of skirmishes between the patrols of the Asian neighbors at two locations in the past few weeks. Multiple violent clashes have occurred recently along the 2,167 miles of a disputed border known as the Line of Actual Control (LAC) in the eastern Himalayan Indian territory of Ladakh and the central Himalayan Indian territory of Sikkim, which also shares a border with Bhutan. The recent conflict started on May 5 and May 6, between Chinese and Indian patrols in the area of the lake of Pangong Tso, where Ladakh meets the region of Tibet. The Chinese regime's act of building bunkers along the disputed territory with India in Ladakh is a tactic it has used with other countries it shares borders with, Aparna Pande, a research fellow and director of Hudson Institute's Initiative on the Future of India and South Asia in Washington said. "This is their tactic: Argue over territory, keep pushing and pushing and testing the other side, then when you can build permanent bunkers and then sit there. Then again, after a little while, creep forward," said Pande, who added that the Chinese regime has been similarly aggressive with Japan, Russia, Myanmar, Vietnam, and the Philippines.
Sun Activity
Sunspot number: 0
Spotless Days
Current Stretch: 29 days
2020 total: 120 days (79%)
2019 total: 281 days (77%)
Strongest EQ in Europe M3.3 SE of Crete, Greece
Strongest EQ in North America M4.0 Idaho
Strongest EQ on the Planet M5.3 Japan
Deepest EQ M4.3 262 km N od New Zealand
News Burst 1 June 2020 Bonus Img
Nike
The global titans of corporate wokeness have sided with the mob. But virtue-signaling isn't going to stop their stores being looted, and isn't going to improve the lives of their sweatshop laborers.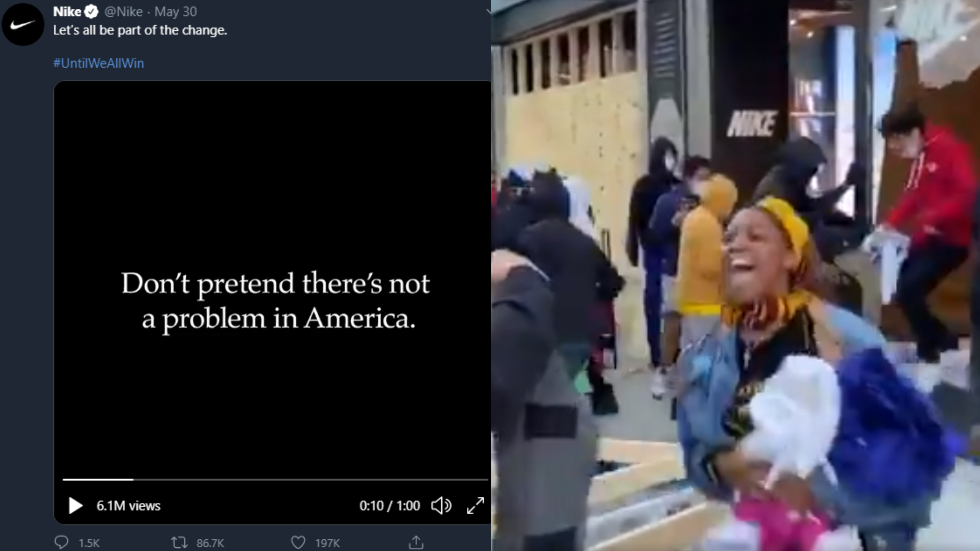 News Burst 1 June 2020 Bonus Img
Idiot
Former ESPN reporter tweets "burn it all down" – until the "animals" came to HIS neighborhood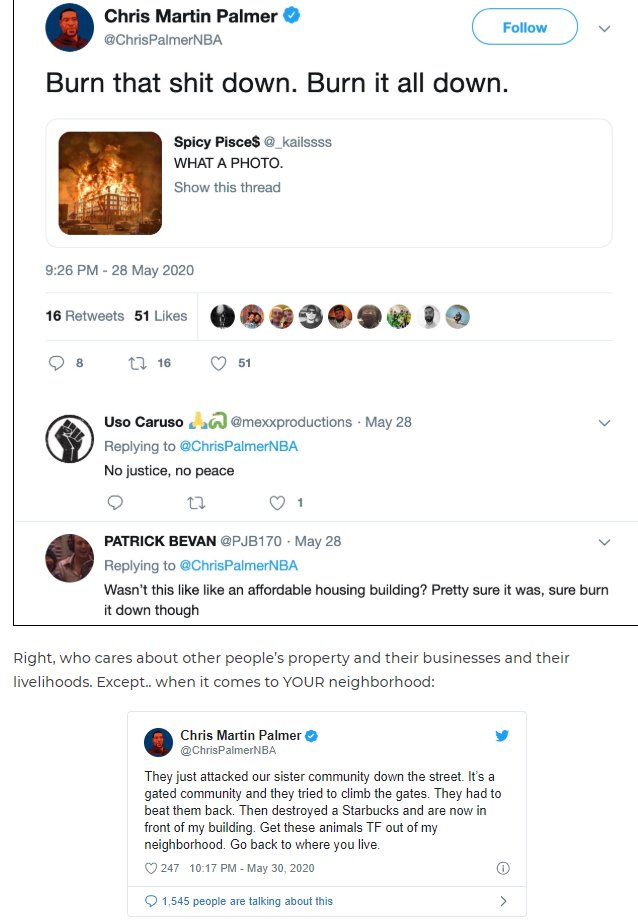 News Burst 1 June 2020 Bonus VIDEO
Low Pressure
In a span of two weeks, the Indian coast is bracing for yet another cyclone, this time along the west. India Meteorological Department (IMD) has turned on its cyclone-watch over a low pressure system that formed on Sunday. It presently lies over the Southeast and east-central Arabian Sea, just off north-Kerala and Karnataka coast as on Sunday afternoon. "The low pressure is likely to concentrate into a depression over the next 24 hours and most likely to intensify into a cyclonic storm by Tuesday," the latest bulletin issued by IMD read.
Recent satellite images show dramatic and significant morphological changes in the volcano's shape during the recent activity.
A report in the German newspaper Die Welt suggests that the government there is considering taking action to shut down messaging app Telegram because people opposed to COVID restrictions and lockdowns are using it to organise protests and share information.
Contrary to expectations, the study in larval Zebrafish shows synapses in one part of the brain are eliminated and new ones are created in a different region when memories are formed.
Clicks on the Ads Keep Us Alive ✨
Tired
When your legs are tired, walk with your hearth.
Paulo Coehlo
2022 Server & Site Tech Support 4200 €

51%

51%
Support Disclosure News Italia
We are working hard, and every day, to keep this blog. Like you we are fighting for the truth. If you want to work with us you are welcome, please email us! The blog costs are at our expense, advertising reimburse us very marginally so if you like our work and find it useful buy us a coffee clicking the donation button below that will direct you to your PayPal. We need the help of people like you!
Bitcoin & Cryptocurrencies Donation
1M9dohWnHBwNLSPd6afRaJackrw6wK9bxY