News Burst 20 Aprile 2020
AdBolck vari ci uccidono 🙂
News Burst 20 Aprile 2020
NASA has set May 27 for SpaceX's Crew Dragon capsule to launch astronauts from Florida, the first such launch from U.S. soil since the space shuttle program ended in 2011. Astronauts Bob Behnken and Doug Hurley are scheduled for the "Demo 2" flight to the International Space Station. It will be the maiden crewed flight for the Crew Dragon capsule. Elon Musk's SpaceX flew a successful demonstration flight to the space station in March 2019. The space station has been accessible to astronauts only through purchasing seats on Russian capsules launched from Kazakhstan for the last nine years. The Dragon capsule is to lift off atop SpaceX's Falcon 9 rocket from Complex 39A at NASA's Kennedy Space Center.
Air Malta could leave 108 of its 134 pilots out of work after it failed to find common ground on salary compensations with the pilots' union. The major Maltese airline had to ground its fleet in March and it's truggling to keep up with the fallout of the crisis which could result in over €130 million (US$ 141 million) in damages for the company by the start of the summer season, Air Malta offered this month to grant pilots a minimum income of €1,200 ($1,300) monthly even if they are forced to stay at home in a move to keep all the staff on the books. However, the compensation can hardly be compared to an average salary, prompting local unions representing pilots to turn the offer down.
Forty-four Boko Haram terrorist suspects were found dead of apparent suicide in their prison cells in Chad, a public prosecutor said, as observers wonder whether they were murdered or had committed collective suicide. Autopsies carried out on four of the prisoners found that they had ingested poison, Youssof Tom, a high court prosecutor, said Saturday. The imprisoned suspects died on Thursday and Friday. It is unclear how the prisoners acquired the poison from inside the prison. Officials said the 44 were among a group of 58 suspects captured during a major army operation around Lake Chad launched by President Idriss Deby Itno early this month. Dubbed Operation "Anger of Boma," 1,000 Boko Haram fighters were killed and dozens were taken prisoner during a 10-day counterterrorism operation, according to the Chadian army. "For the 14 other prisoners who escaped this atrocious death, the legal proceedings will continue," Tom said.
As citizens enter their second weekend of lockdown, Turkey's maritime denizens continue to enjoy a significant decrease in sea traffic in the country's biggest city. Dolphins were seen by the Galata Bridge, just off the shores of Istanbul's historic peninsula, where usually dozens of fishermen would be enjoying the beckoning spring weather.
On Monday, U.S. Attorney General William Barr, acting director of national intelligence Richard Grenell, and other senior officials called on a federal judge to prevent the disclosure of files related to the role of the government of Saudi Arabia in the September 11 attacks. The officials told the judge in the civil case that the release of the files would endanger national security. The files are being sought by families of the 9/11 victims who have spent the last two decades attempting to uncover the truth about the attacks. The families filed a lawsuit in federal district court in New York in 2017 as part of their effort to uncover the role of the Saudi government. What is publicly known is that the alleged 9/11 hijackers had a relationship with Saudi government officials. As Pro Public reported, at the 2019 White House September 11 memorial, U.S. President Donald Trump promised the families he would help them uncover the truth about 9/11. The Trump Administration stated that the national security threat was so great that even sharing the reasoning behind the request for secrecy could cause harm.
On April 15 Russia conducted another test of its missile system designed to destroy a satellite in orbit around Earth, according to US Space Command. It is believed to be the 10th test of this anti-satellite, or ASAT, technology, but it's unclear if the missile actually destroyed anything in space. April 16 A "Very big flaming object" was spotted spiraling through the sky in Cambridgeshire, UK this week – leaving onlookers dumbfounded.
President Trump said New York Times White House correspondent Maggie Haberman should give back her Pulitzer Prize for her reports on Russia. "She won a Pulitzer Prize for her coverage of Russia. But she was wrong on Russia. So was everyone else. They should all give back their Pulitzer Prizes."
Nine people were killed by a landslide at an illegal gold mine in Sumatra, an Indonesian official said Sunday. The accident happened Saturday in South Solok in West Sumatra province when a group of 12 people were digging for gold at an abandoned mine. The area has several abandoned mines from the colonial era. The victims were local farmers digging the gold without proper equipment or protective gear.
Sun Activity
Sunspot number: 0
Spotless Days
Current Stretch: 12 days
2020 total: 84 days (76%)
2019 total: 281 days (77%)
Strongest EQ in Europe M4.2 Crete, Greece
Strongest EQ in North America M3.7 W of Petrolia, California
Strongest EQ on the Planet 6.5 Japan
Deepest EQ M3.2 256 km Italy
Non c'è voluto molto perché i profondi terremoti del 17 aprile causassero la scossa superficiale, molto probabile, in Giappone, un forte M6.5 a 41 km di profondità ha colpito la costa tra Morioka e Sendai il 19 aprile alle 20:39 UTC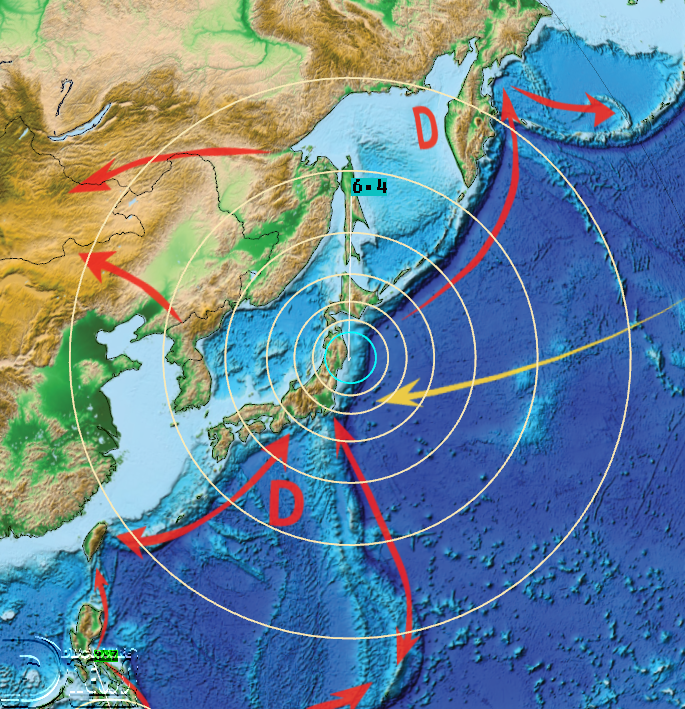 News Burst 20 Aprile 2020 Bonus Img
Cervino Illuminato Aprile 2020
News Burst 20 April 2020 Bonus VIDEO
Amici di Nettuno
Via NEIOH –
Questo è il primo che abbiamo visto di questi amici di Nettuno. HODAGEES. Stanno esplorando e misurando le distanze tra oggetti e montagne per la propria ricerca. Sono molto consapevoli del caos sulla Terra e non scendono mai a terra.
Interagiscono con molte razze e sono attivi negli Incontri Galattici su altri pianeti. Per quanto improbabile sembra, il nostro sistema solare è pieno di vita, comprese le civiltà avanzate, non fisiche rispetto alla Terra 3D.
I polpi furono portati sulla Terra da Nettuno da una razza non rilevabile dalla tecnologia umana. Furono portati in una forma molto più piccola e crebbero in forme e dimensioni diverse. La razza di Nettuno sono HODAGEES. Non sembrano umani in alcun modo.
Volano in navi che sono grandi di forma rettangolare. L'interno a base d'acqua. Sono pacifici, hanno esplorato molte galassie. Non interagiscono con gli altri in più non sono tornati sulla Terra da milioni di anni. Sembrano Polpi ma camminano dritti su 2 zampe – 2 tentacoli come braccia.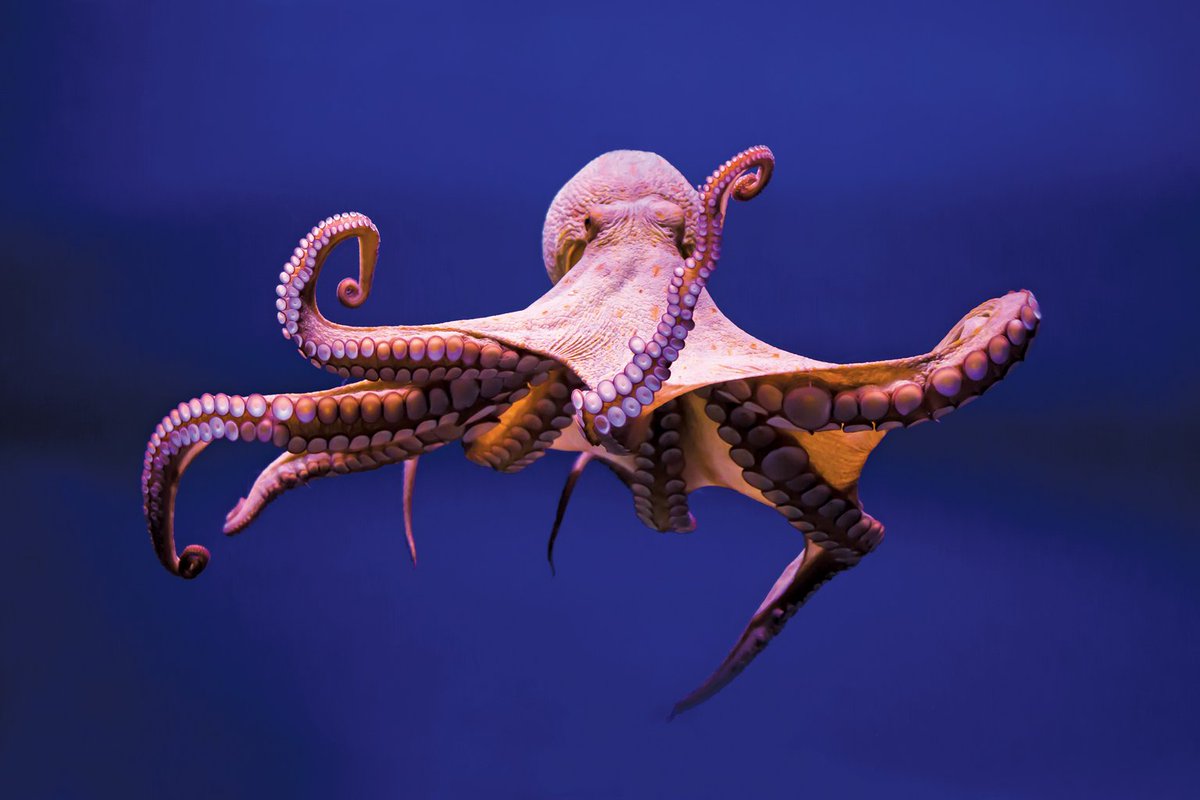 Dal periodo di massimo splendore della fine del XX secolo, il ciclo solare negli ultimi 11 anni si è indebolito, così come il suo campo magnetico. Rahmanifard e colleghi ritengono che potremmo entrare in un Grande Minimo: un lungo e lento smorzamento del ciclo solare di 11 anni, che può abbasserà il numero delle macchie solari per decenni. L'esempio più famoso di Grand Minimum è il Maunder Minimum del 17° secolo, quando le macchie solari sono praticamente scomparse per 70 anni. "Non siamo in un minimo di Maunder", sottolinea Rahmanifard. "La situazione attuale assomiglia più da vicino al minimo Dalton del 1790-1830 o al minimo di Gleissberg del 1890-1920". Durante quei grandi minimi, il ciclo solare si è indebolito, ma non è scomparso completamente.
La National Aeronautics and Space Administration statunitense sta monitorando un'immensa, crescente e lenta "ammaccatura" nel campo magnetico terrestre. L'area, nota come Anomalia del Sud Atlantico, si trova nell'emisfero meridionale tra il Sud America e l'Oceano Atlantico meridionale al largo della costa dell'Africa sud-occidentale. Secondo il recente monitoraggio e modellazione della NASA, l'area si sta espandendo verso ovest e sta diventando più debole, e si prevede che presto si dividerà completamente in due celle separate, ciascuna di migliaia di chilometri di diametro. La NASA afferma che l'indebolimento del campo magnetico in quest'area minaccia di consentire a più radiazioni solari di avvicinarsi alla superficie della Terra.
"Occorre agire contro tutti i ristoranti che servono piatti di carne esotica", afferma Johor Ruler Sultan Ibrahim Ibni Almarhum Sultan Iskandar. Il capo titolare dello stato meridionale della Malesia ha avvertito tutti i ristoranti di cessare immediatamente la vendita di selvaggina come prelibatezze esotiche. "Affronterete tutto il peso della legge se sarete arrestati", ha ammonito in una dichiarazione pubblicata sulla sua pagina Facebook ufficiale. Il sovrano ha detto che il bracconaggio è dilagante nei distretti di Johor come Kahang, Endau-Rompin e Mersing. "Le forze dell'ordine ora non si concentreranno solo sui bracconieri, ma anche su quelli che commerciano animali esotici, compresi i ristoranti che li servono come piatti prelibati".
Poracci
I poracci non sò quelli che non c'hanno niente dentro al portafoglio. I poracci sò quelli che non c'hanno niente dentro l'anima.
Anna Magnani
Fai una Donazione in Bitcoin
1NrkczypToK9xZAY26nyAn8UEC127cgPk8
Supporto Italia per il Costo del Server 2020 – 3200 €

12%

12%

Sostieni Disclosure News Italia
Ci stiamo impegnando molto per mantenere questo blog e ci lavoriamo ogni giorno, cerchiamo e traduciamo articoli ma ne pubblichiamo anche di nostri. Come voi siamo alla ricerca della verità. Se volete collaborare con noi siete i benvenuti, scriveteci! Le spese del blog sono a nostro carico, la pubblicità ci rimborsa in modo molto marginale quindi se vi piace il nostro lavoro e lo trovate utile offriteci un caffè cliccando sul bottone di donazione con PayPal. Ci serve l'aiuto di gente come te!