It Is Written In The Stars
The "Magic Box"
It Is Written In The Stars – The "Magic Box". By Sementes Das Estrelas.
You have heard of a solar eclipse, full moon or meteor shower, but what about a great conjunction?
The word "Conjunction" is used in astrology to describe the meeting of the planets, and this will be the first conjunction of Jupiter and Saturn with the closest alignment since the year 1623.
Clicks on the Ads Keep Us Alive 😊
Whether you are focused on your spiritual improvement, or not, there is a common narrative taking place from Aboriginal to Mayan cultures, which have been preparing for this event for many years.
The reason is that the change in energy that occurs in the atmosphere will create higher frequencies that will influence humanity on this Solstice.
There is a belief that we will see a shift towards community-based life, rather than seeking support from governments or large companies, as people seek to prosper collectively.
Saturn
It Is Written In The Stars
Jupiter Storm
It Is Written In The Stars
It is also said that this planetary tipping point will allow us to keep our vibrations high, learning how to be true to ourselves.
Everything around you is a form of energy – whether you see it or feel it.
In the same way, you create energy at each moment of your day, thinking, doing or talking, and everything you do, or don't do, has a corresponding vibration that is sent to the world.
A vibration is simply that energy, positive or negative or neutral, of which you are made.
As we focus our energies on the truth, our personal vibrations will buzz on a higher plane, consequently making our own energies brighter, as well as that of our surroundings.
Steven Strong said:
The "Magic Box"
On December 21st, a ceremony will begin in Uluru, in the Northern Territory of central Australia, which can recharge the planet and revitalize the planet's spiritual heart.
Expectations and hope are that the "magic box", as described in the Aboriginal prophecy, can be linked and this can set in motion a gradual rise in the vibration of the planet.
If successful, there will not be one, but two opposing vibrations, one permanently stationed in the current Schumann Resonance – which records the peaks of the spectrum of the Earth's electromagnetic field – of about 8 Hz, while the second will scale to hundreds.
Each soul will be attracted to the level of energy that reflects their karma and current level of consciousness.
How you turn this magic box on depends not only on the ceremony that is taking place, but also whether there are enough people on the planet in a state of positive emotion like love, joy, compassion.
The time has come to restart and rebalance.
This time, each person can help on this 21st, recalibrating everything around, balancing and clearing your soul, so that your energy can help activate this magic box.
We need a lot of people to do this.
Make this a day of peaceful positive thoughts flooding the planet, and if enough souls unite the energy they create, it can be enough to turn on the magic crystal box and heal the planet from the beginning, starting in Uluru, and spreading across the world. planet.
Join us, you have nothing to lose and everything to gain.
High Vibrational Frequency
It Is Written In The Stars
Many meditation groups are being set up around the world in preparation.
There will be particles of light in the atmosphere, and in order to be able to receive them and have a "DNA update", we have to have a high vibration.
The only way we can have a high vibration is to consistently remove fear and expand love and light.
Whether you believe in star signs or not, this great Conjunction can be a once-in-a-lifetime experience.
As Shakespeare once said: 'The Earth has music for those who listen to it'.
And those who hear the music from the spheres, and share it, are those who are not bound by the noise itself.
Do you listen?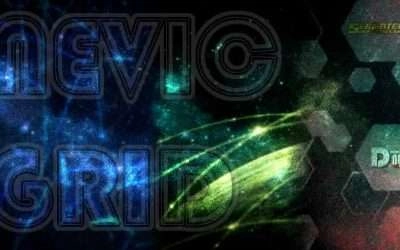 UPDATED 12/2/2023 – The Nevic Grid is a crystalline grid, similar to the energy grid that existed on Planet Neva in Alpha Centauri. It is a powerful magnetic field that reverberates the crystalline energy of Love, Discipline and Expansion of Learning. It is a magnetism that assists in the development/expansion of intelligence and internal directionality through the clearest internal compass.
Pleiades 1 Messages May 2022 Archive
Clicks on the Ads Keep Us Alive ✨
Inferior
No one can make you feel inferior without your consent.
Eleanor Roosevelt
2023 Server & Site Tech Support 4200 €

25%

25%
Support Disclosure News Italia
We are working hard, and every day, to keep this blog. Like you we are fighting for the truth. If you want to work with us you are welcome, please email us! The blog costs are at our expense, advertising reimburse us very marginally so if you like our work and find it useful buy us a coffee clicking the donation button below that will direct you to your PayPal. We need the help of people like you!
Bitcoin & Cryptocurrencies Donation
1M9dohWnHBwNLSPd6afRaJackrw6wK9bxY