QAnon July 10 2019 – No Coincidences
QAnon July 10 2019 – No Coincidences. By Interstellar. Source 8Chan. Updated 09:00 UTC
Clicks on the Ads Keep Us Alive 🙂
Q !!mG7VJxZNCI ID: 88670f No.6973189 Jul 9 2019 23:35:00 (UTC)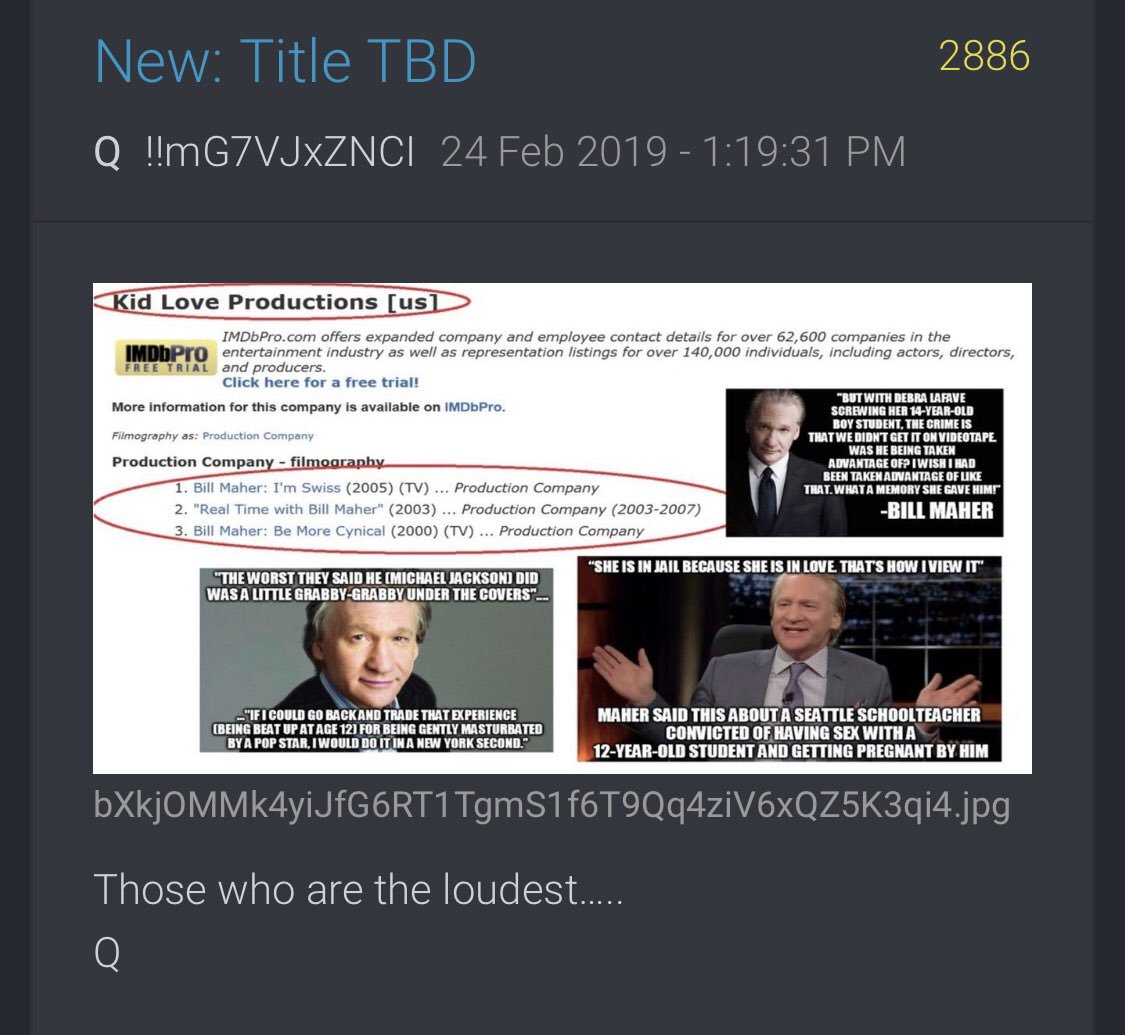 No joke and/or reference re: Epstein?
No attempt to connect back to POTUS?
Silence.
Hunted.
Q
@billmaher hasn't cracked any jokes about Epstein? Go figure.
He also thought it was funny to mock Q & those who read/report/research the drops.
Not so funny now, eh, Bill?
@billmaher awfully silent. Arrest of Epstein a little too close for comfort. Q says he is now the hunted. Q dropped info on him last year. He's a pedophile monster.
Look at post 1918. This was a moving post by Q last year. Talking to @billmaher q says "we remember their names"… referring to Bills victims of child rape and sacrifice. Those who scream the loudest have the most to hide. #qanon. Notice the red 👠. Represents blood of kids.
Q !!mG7VJxZNCI ID: 88670f No.6973290 Jul 9 2019 23:40:38 (UTC)
Q !!mG7VJxZNCI ID: 88670f No.6973189 Jul 9 2019 23:35:00 (UTC)

No joke and/or reference re: Epstein?
No attempt to connect back to POTUS?
Silence.
Hunted.
Q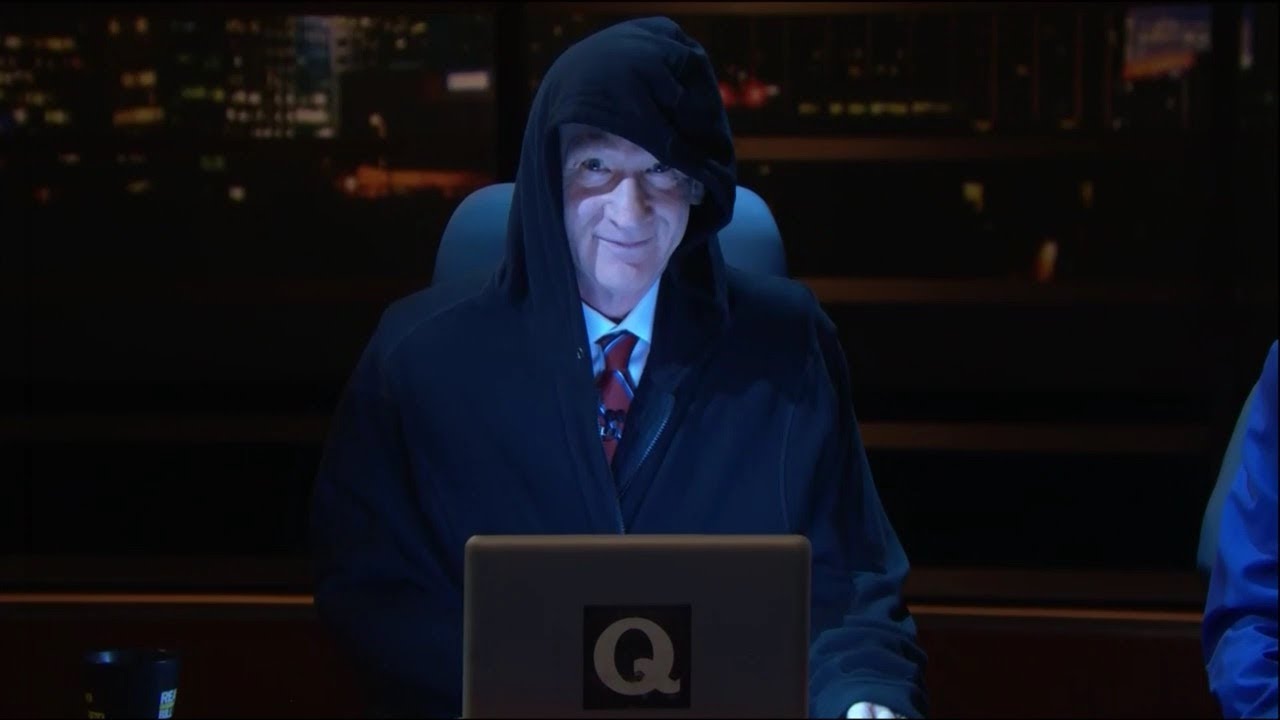 >>6973189
Not so funny now….
Q
Q !!mG7VJxZNCI ID: c43132 No.6975974 Jul 10 2019 03:07:09 (UTC)
Welcome to Epstein Island.
Ask yourself, is this normal?
What does a 'Temple' typically symbolize?
What does an 'OWL' symbolize (dark religion)?
Tunnels underneath?
How many channels captured on RC's pic?
Rooms indicate size.
Hallways shown?
[CLAS 1-99]
Symbolism will be their downfall.
These people are EVIL.
Q
Video uploaded TODAY re: Epstein's "Orgy Island".
Describes "interesting building" as poss "observatory" or "temple". Owl on top = worship Moloch.
Tunnels/torture rooms below.
16 channels in RC's pic.
Lg rooms/hallways visible.
Epstein island focus of Qs attention tonight. Q links to video of overview of Epstein pedo island. It's not normal. Epstein has a temple on top of the island. Temples are used for worship. Owl symbolism of Ancient god Molech. Caananites sacrificed babies to Molech.
Tunnels underneath island temple is where sacrifices, rape and torture of children occurred on Epstein island. Q asks how many channels were captured on Rachel chandler IG picture. There are 16 channels that we know of and some show 3 stairways meaning tunnels descend deep.
Q !!mG7VJxZNCI ID: c43132 No.6976069 Jul 10 2019 03:13:12 (UTC)
Anonymous ID: 55b7c4 No.6976025 Jul 10 2019 03:10:17 (UTC)

>>6975974
DO YOU BELIEVE IN COINCIDENCE?
>>6976025
Q confirms anon's graphic proof showing yesterday's drop re "FLYNN news coming", today's 2 news articles (Q linked to today) re: @GenFlynn, & POTUS tweet re: Hannity discussing Gen Flynn after today's drops.
Q !!mG7VJxZNCI ID: c43132 No.6976179 Jul 10 2019 03:19:16 (UTC)
Anonymous ID: e03cdd No.6976144 Jul 10 2019 03:17:13 (UTC)

>>6975974
16 Channels [4×4]
>>6976144
Note "2013" on the bottom.
Date.
Important.
Q
2013 in date stamp of RC's IG post showing 16 camera monitors believed to be fm Epstein's Island. (2013 also vis below monitor #15). Epstein's current indictment is for sex trafficking @ his NY & FL himes btwn 2002 – 2005. MUCH more yet to be unsealed re: Orgy Island.
Q asks about date of camera pictures. In bottom corner u can see 2013 was date of camera pictures. Significance is that Q team has correlated Epstein flight log from 2013 with pictures so they know exactly who was there diring they time. These are just the picture the public has seen and of course the NSA has more video feed that is much clearer.
Q dropped these photos to us because Rachel Chandler posted them on her IG. Imagine the evidence the NSA has. July 19, 2013 is date this video feed was recorded. Flight logs published are from Early 2000s and late 1990s. I have not been able to locate 2013 Epstein flight log. These monsters were worshiping Molech, raping children, sacrificing children, and eating children. Sick is too nice of a word.
Q !!mG7VJxZNCI ID: c43132 No.6976212 Jul 10 2019 03:21:06 (UTC)
Anonymous ID: dbec71 No.6976175 Jul 10 2019

>>6976144
I see at least 3 staircases,
>>6976175
Degree of incline?
Indicate depth?
Q
Degree of incline looks to be pretty steep, indicating the torture/rape rooms go pretty far down. No idea how many levels. This was also asked in 11 Nov '17 drop. Epstein has since spent $29M to bury tunnels, but too late, NSA has it all (phones brought inside).
Interesting to note the reason the Epstein temple has layers and goes deep into the ground. The why is attached. Ancient Egyptian beliefs: the lower you go the closer you are to the god who inhabit the Lower parts of the temple. The temple is painted like the stripes on King Tut mask.
Q !!mG7VJxZNCI ID: c43132 No.6976233 Jul 10 2019 03:21:52 (UTC)
Anonymous ID: dbec71 No.6976189 Jul 10 2019 03:20:04 (UTC)

>>6976179
the flight log!
>>6976189
Anon replies to preb drop (re: 2013 being important) suggesting we check flight logs to see who flew to the island in Jul 2013. Too tired to scour them now. Hoping some of our fellow anons "across the pond" might find something here.
Q !!mG7VJxZNCI ID: df4948 No.6976657 Jul 10 2019 03:45:16 (UTC)

Follow the date.
[One Example]
No coincidences.
Q
What a coincidence. Chandler's IG post was on 19 Jul 2013 – same exact day @billmaher joked about kids hooking up with Catholic priests on World Youth Day. He has a long history of attacking Catholics as captured here.
Hot damn. Q giving us leads to track who the monsters were present at Epstein island July 2013! @billmaher was one of them! Look at Kevin Spaceys posts for 7/13/19 as well as James Alefantis. This could be big.
I did a little research on @johnpodesta tweets on July 19, 2013. Interestingly enough, 1 day before on 7/18/13 he was being interviewed about the "youth agenda" on google hangouts. Link is dead. One day before Catholic youth day comment from @billmaher as posted by #qanon