QAnon 28 March 2020
Freedom of Thought
QAnon 28 March 2020 – Freedom of Thought. By Interstellar. Source 8kun. Updated 21:0 UTC
Clicks on the Ads Keep Us Alive 🙂
Q !!Hs1Jq13jV6 ID: fead75 No.8600954 Mar 28 2020 19:15:18 (UTC)
A person(s) value:
1. vote
2. monetary value (tax contribution)
3.
Why is 'free thought' ridiculed, challenged, and threatened when a person is opposed to the 'mainstream-narrative'?
[2] remains fixed (degree allowable by 'economic recession/expansion')
[1] remains a variable
[1] dependent on a 'controlled' system of information dissemination
What happens when 90% of the media is controlled/owned by (6) corporations?
What happens when those same corporations are operated and controlled by a political ideology?
What happens when the news is no longer free from bias?
What happens when the news is no longer reliable and independent?
What happens when the news is no longer trustworthy?
What happens when the news simply becomes an extension/arm of a political party?
Fact becomes fiction?
Fiction becomes fact?
When does news become propaganda?
Identity creation?
How does the average person, who is under constant financial stress (by design), find time to research and discern fact v fiction?
Majority of people more prone to believe someone in power sitting behind a big brand 'news' name?
Do people [human psyche] tend to follow the 'majority/mainstream viewpoint' in fear of being isolated and/or shunned?
'Mainstream' is used for a reason [dominate trend in opinion].
[If majority of people believe 'x' then 'x' must be validated/true]
Why do 'mainstream' media heads, within different orgs, always use the same keywords and/or catch phrases?
Coordinated? By who? Outside entity providing instructions?
Do they count on the fact that people [human psyche] are more prone to believe something if heard over-and-over again by different 'trusted' sources?
Do 'echo chamber' tactics provide validation/credibility to the topic/point being discussed?
Threat to intellectual freedom?
Would control over [of] these institutions/organizations allow for the mass control of a populations viewpoint re: a desired topic?
Read again – digest.
Would control over [of] these institutions/organizations allow for the mass control of a populations viewpoint re: a desired topic?
Logical thinking.
Why, after the election of 2016, did [D]'s and media corps jumpstart a [coordinated & planned] divisive blitz intended to create falsehoods re: illegitimacy of election, character assassination of POTUS through sexism, racism, every other 'ism'?
Pre/post 2016 election?
Why were violent [masked] terror orgs such as Antifa immediately created/funded?
Why were these orgs tasked w/ immediate intimidation/shut down of any pro-POTUS rally[s] and/or events?
Why were marches immediately organized to counter and silence pro-POTUS rally[s] and/or events?
Why were marches immediately organized which divided people into sex/gender, race, [ism]?
When you control the levers of news dissemination, you control the narrative.
Control of the narrative = power
When you are blind, what do you see?
They want you divided.
Divided by religion.
Divided by sex.
Divided by political affiliation.
Divided by class.
When you are divided, and angry, and controlled, you target those 'different' from you, not those responsible [controllers].
Divided you are weak.
Divided you pose no threat to their control.
When 'non-dogmatic' information becomes FREE & TRANSPARENT it becomes a threat to those who attempt to control the narrative and/or stable [livestock kept – sheep].
When you are awake, you stand on the outside of the stable ('group-think' collective), and have 'free thought'.
"Free thought" is a philosophical viewpoint which holds that positions regarding truth should be formed on the basis of logic, reason, and empiricism, rather than authority, tradition, revelation, or dogma.
THIS REPRESENTS A CLEAR AND PRESENT DANGER TO THE CONSTITUTIONAL REPUBLIC OF THE UNITED STATES OF AMERICA.
Q
4th repost of how [they] control via propaganda. New text > our value to [them]. #3 left blank. I suspect it's re: nefarious purposes (sex trafficking/Satanic rituals). Votes influenced by propaganda. Antifa used to intimidate free thinkers. #FAIL
Q dropped this post on Nov. 25 and Dec. 18. 6 corporations control the media. FakeNews is the extension of the Dems. The Public are focused on their kids and paying off their mortgages and credit cards. 277 million Americans read, watch or hear FakeNews spread by these 6 corporations… It's an illusion of choice. In 1983, 90% of the American media was owned by 50 corporations. By 2011, 90% of the media was owned by 6 corporations. Mass control of population is the ultimate goal.
Here's an example #qanon gave us of how the CIA passes around a 4 am memo with key word talking points to be disseminated by the puppets. These 6 corporations make sure the puppets repeat the same lines and same narrative like the phrase "handpicked" below.
Antifa was used by design to attempt to depress the excitement among patriots about @realDonaldTrump and to diminish turn out to the @potus rallies. We know George Soros funded Antifa. The focus of QAnon has been to reach patriots to unite around core principles of patriotism, truth freedom, and free thought. Free thought is imperative. Free thought is built on logic and reason BUT it does not exist in a vacuum. We are truly on the outside looking in at the sheep, but our goal is to wake the sheep up and pull them out of the daze they are in.
An unprecedented psychological war has been waged against the world courtesy of the Deep State/CIA all aimed at destroying @realDonaldTrump. Patriots are a threat to the one world system. They only thing standing between the cabals domination of the world are patriots.
we are adherents to Free Thought (for the most part)
we believe in America First (American Anons and Patriots)
we believe in the preeminence of the US Constitution for the governing of our land (American Anons and Patriots)
we think outside the box
Unity in diversity 🌎
Q !!Hs1Jq13jV6 ID: fead75 No.8601001 Mar 28 2020 19:18:02 (UTC)
>Decide for yourself (be free from outside opinion).
>Decide for yourself (be objective in your conclusions).
>Decide for yourself (be true in your own beliefs).
>Decide for yourself (be open to following the facts).
>Decide for yourself (be strong in defending your beliefs).
>Decide for yourself (be resistant to blindly accepting fact-less statements).
Those who attack you.
Those who mock you.
Those who cull you.
Those who control you.
Those who label you.
Do they represent you?
Or, do they represent themselves (in some form)?
Mental Enslavement.
The Great Awakening ('Freedom of Thought'), was designed and created not only as a backchannel to the public (away from the longstanding 'mind' control of the corrupt & heavily biased media) to endure future events through transparency and regeneration of individual thought (breaking the chains of 'group-think'), but, more importantly, aid in the construction of a vehicle (a 'ship') that provides the scattered ('free thinkers') with a 'starter' new social-networking platform which allows for freedom of thought, expression, and patriotism or national pride (the feeling of love, devotion and sense of attachment to a homeland and alliance with other citizens who share the same sentiment).
When 'non-dogmatic' information becomes FREE & TRANSPARENT it becomes a threat to those who attempt to control the narrative and/or the stable.
When you are awake, you stand on the outside of the stable ('group-think' collective), and have 'free thought'.
"Free thought" is a philosophical viewpoint which holds that positions regarding truth should be formed on the basis of logic, reason, and empiricism, rather than authority, tradition, revelation, or dogma.
When you are awake, you are able to clearly see.
The choice is yours, and yours alone.
Trust and put faith in yourself.
You are not alone and you are not in the minority.
Difficult truths will soon see the light of day.
WWG1WGA!!!
Q
Great Awakening was designed/created as backchannel to public (bypass media) & aid in construction of "a 'starter' new social-networking platform which allows for freedom of thought, expression, and patriotism or national pride." POTUS told us they were doing this.
Q defines free thought as a philosophical view point which hods that positions regarding truth should be formed on basis of logic reason and empiricism rather than authority revelation tradition or dogma. We are not in the minority. More are awake than you think…
Q !!Hs1Jq13jV6 ID: fead75 No.8601061 Mar 28 2020 19:21:09 (UTC)
The entire world is watching.
Patriots from around the world are praying for AMERICA.
We are all bound by a feeling deep inside, a feeling that cannot be publicly expressed for fear of ridicule, a feeling that challenges the mainstream (narrative), against that which we are told to accept and dare not question, put simply, that people are being abused by those in power and time is running out.
Remember the battles of Lexington and Concord – "Give Me Liberty or Give Me Death!"
For far too long we have been silent and allowed our bands of strength, that we once formed to defend FREEDOM and LIBERTY, to deteriorate.
We became divided.
We became weak.
We elected TRAITORS to govern us.
We allowed EVIL to prey on us.
Those who claimed to represent us gave us false hope, made false promises.
The evil and corruption only grew.
——————————
This is more than party politics.
This is about restoring OLD GLORY.
This is about saving our land and our people from those who wish us harm.
This is about preserving our REPUBLIC.
This is about preserving our SAFETY.
This is about restoring our STRENGTH.
This is about LIFE, LIBERTY, and the PURSUIT OF HAPPINESS.
This is about PROTECTING our children.
THIS IS ABOUT SAVING AMERICA.
We are all God's children.
We are, FATHERS.
We are, MOTHERS.
We are, DAUGHTERS.
We are, SONS.
We are, BROTHERS.
We are, SISTERS.
We do not look at race.
We do not look at skin color.
We are UNITED in these STATES OF AMERICA.
We are, and will always be, PATRIOTS.
WE MUST RISE AGAIN.
WE MUST UNITE AGAIN.
WE MUST FIGHT AGAIN.
FOR GOD & COUNTRY.
GOD BLESS AMERICA.
WWG1WGA!!!
Q
Repost of drop 2446 from 6 Nov 2018, the day of the 2018 midterm elections when voter fraud enabled Dems to win the House, but 53-47 in the Senate was the target. We MUST win the House back in November!
"We elected TRAITORS to govern us.
We allowed EVIL to prey on us."
Q !!Hs1Jq13jV6 ID: fead75 No.8601103 Mar 28 2020 19:22:45 (UTC)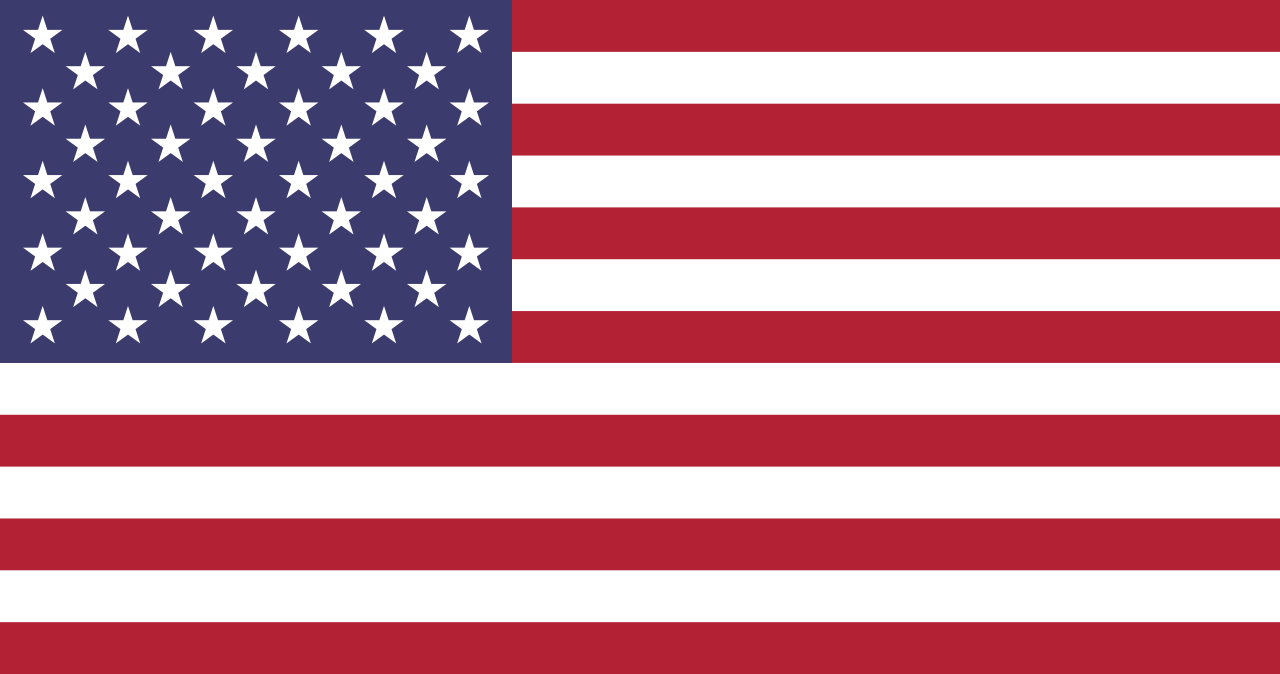 Have faith in Humanity. We are in this together. WWG1WGA!!! Q
UPDATED 22 UTC — Perhaps some understood the significance of the music posted yesterday. How many of our brothers and sisters play this song prior to the drop (LZ)? It's going to be a very hot summer. Add to your playlist. Q
UPDATED 8 UTC — Why would [D]s block a bill that stops infanticide [allow abortions up to point of birth] and does not provide new restrictions on abortion itself? How is taxpayer funded [PP] allowed to donate [large sums] of taxpayer funds to select members of [D] party? Is this about a woman's right to choose OR SOMETHING ELSE?
Clicks on the Ads Keep Us Alive 🙂
Dream
You can't reach anything if you don't dream about it. Everything in existence, was before conceived like a dream, everything achieved, was before thought. One thing is sure, if you can't imagine... you can't achieve.
Stephen Littleword
2020 Server Cost Support - 3200 €

80%

80%
Support Disclosure News Italia
We are working hard, and every day, to keep this blog. Like you we are fighting for the truth. If you want to work with us you are welcome, please email us! The blog costs are at our expense, advertising reimburse us very marginally so if you like our work and find it useful buy usacoffee clicking the donation button below that will directu to your PayPal. We need the help of people like you!
Bitcoin & Cryptocurrencies Donation
1M9dohWnHBwNLSPd6afRaJackrw6wK9bxY