QAnon Update April 29 – BOOM Week Ahead
QAnon 26 February 2020 – Love and Light, Patriots. By Interstellar. Source 8kun. Updated 14:00 UTC
Clicks on the Ads Keep Us Alive 🙂
Q !!Hs1Jq13jV6 ID: e1be07 No.8251212 Feb 25 2020 04:28:19 (UTC)
Q !!Hs1Jq13jV6 ID: 5fdb22 No.8251341 Feb 25 2020 04:41:34 (UTC)
One year ago today, Senate failed to pass Born-Alive Abortion Survivors Protection Act. All 6 2020 Pres candidates voted against.
Today 41 Dems voted to block the bill. Sanders, Klobuchar, & Warren didn't vote this time. Sick.
Hard to fathom where we are as a Nation when it comes to infanticide.
Q !!Hs1Jq13jV6 ID: 5fdb22 No.8251572 Feb 25 2020 04:59:23 (UTC)
It's going to be Biblical

Rev 9:3

"Then out of the smoke came locusts upon the earth, and power was given them, as the scorpions of the earth have power."

Saudi Arabia pic.twitter.com/5JIcyh6sQu

— l E T 17 (@Inevitable_ET) February 25, 2020
Finally, be strong in the Lord and in his mighty power. Put on the full armor of God, so that you can take your stand against the devil's schemes. For our struggle is not against flesh and blood, but against the rulers, against the authorities, against the powers of this dark world and against the spiritual forces of evil in the heavenly realms. Therefore put on the full armor of God, so that when the day of evil comes, you may be able to stand your ground, and after you have done everything, to stand. Stand firm then, with the belt of truth buckled around your waist, with the breastplate of righteousness in place, and with your feet fitted with the readiness that comes from the gospel of peace. In addition to all this, take up the shield of faith, with which you can extinguish all the flaming arrows of the evil one. Take the helmet of salvation and the sword of the Spirit, which is the word of God.
And pray in the Spirit on all occasions with all kinds of prayers and requests. With this in mind, be alert and always keep on praying for all the Lord's people.
Q
This is interesting especially in light of Q drop 2222 20 Sep. 2018 when an Anon asked: "Are we alone? Roswell?" and Q answered "No. Highest classification. Consider the vastness of space. Q". In today's drop Q uses Ephesian again to let people know the battle is not between people but with spiritual forces. This concept needs to be properly analyzed and synthesized, going way beyond the belief system and the scientific materialism.
Congrats @Inevitable_ET on the shout-out for your "Biblical" thread showing all the locusts & red rivers occurring in several different countries. This is the 7th time Q has posted Ephesians 6:10-18.
This is going to be Biblical
Locusts equated with demon of southwest wind known to bring famine and drought in ancient Mesopotamia religion
Q reminding us the battle and what we are seeing has a major evil spiritual component to it.
Q posted this passage from Ephesians Chapter 6. It's a reminder that we do not fight against other humans but against spiritual forces of evil in the heavenly realms. Q posted the passage from Ephesians 6 exactly one year ago tomorrow.
Q !!Hs1Jq13jV6 ID: 5fdb22 No.8251654 Feb 26 2020 05:04:38 (UTC)
Anonymous ID: 5e2c9a No.8251616 Feb 26 2020 00:01:36 (UTC)

>8251572

Feb 26 2019
>>8251616
Anon noted one was a year ago today, 26 Feb (EST).
Q !!Hs1Jq13jV6 ID: 5fdb22 No.8251748 Feb 26 2020 05:09:51 (UTC)
Anonymous ID: 224c4f No.8251665 Feb 26 2020 05:05:26 (UTC)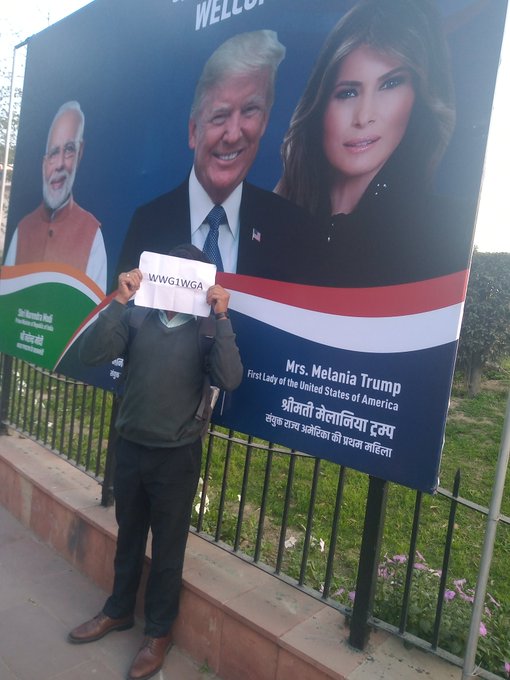 >>8251572

>>8251572
Thanks for the wonderful visit, Q and Q+. Love, Respect and Support from India.
>>8251665
Love and Light, Patriot.
Have faith and trust in yourself.
WWG1WGA!!!
Q
This truly IS a worldwide movement and bad actors know there's no putting the genie back in the bottle. We are AWAKE & the whole world is watching as President Trump & team are fighting for ALL of us. Thank you, India for the love & respect you showed for our @POTUS & @FLOTUS!
Q !!Hs1Jq13jV6 ID: 5fdb22 No.8251800 Feb 26 2020 05:12:52 (UTC)
Anonymous ID: 863496 No.8251669 Feb 26 2020 05:05:32 (UTC)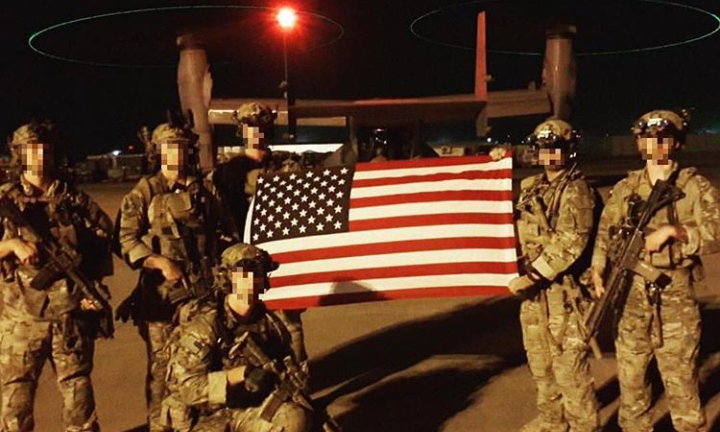 >>8251654
>>8251669
Godspeed.
Q
Did a reverse search of this bada** pic (Marines in front of an Osprey?) & found it was posted before on 18 Feb '19 by an anon in Bread 6703 & again by an Anon on 29 Mar '19 in response to Q (drop #3306) reminding us "(less than 10)" have the full picture. Only 3 non-military.
Clicks on the Ads Keep Us Alive 🙂
Flies
Flies never rest, because there's so much shit.
Alda Merini
2020 Server Cost Support - 3200 €

40%

40%
Support Disclosure News Italia
We are working hard, and every day, to keep this blog. Like you we are fighting for the truth. If you want to work with us you are welcome, please email us! The blog costs are at our expense, advertising reimburse us very marginally so if you like our work and find it useful buy usacoffee clicking the donation button below that will directu to your PayPal. We need the help of people like you!
Bitcoin & Cryptocurrencies Donation
1M9dohWnHBwNLSPd6afRaJackrw6wK9bxY