Clicks on the Ads Keep Us Alive 🙂
News Burst 2 April 2020
Police around the world have taken down a global child abuse ring with links to over 40 countries through a Belgian investigation supported by Europol. 4 suspects have been convicted today by a Belgian court. This case was sparked by the Belgian East Flanders Federal Judicial Police (Federale Gerechtelijke Politie Oost-Vlaanderen) after more than 9 million pictures and videos of the abuse of thousands of children from around the world were found there during a house search. The vast majority of this footage had never been seen in circulation before by law enforcement. Suspecting they were producing their own, the Belgian investigators launched Operation GARGAMEL together with Europol across Europe and beyond . The image and video data seized during this investigation has been used for Victim Identification Task Forces hosted by Europol through which 70 children and 30 suspects have been identified. The Belgian Federal Judicial Police succeeded in identifying 60 suspects (of which 24 in Belgium) and 40 victims, which brings the actual total to 90 suspects and 110 victims. Some suspects have already appeared before court in a number of other countries. In Australia, a suspect was sentenced to 15 years in prison. More arrests and rescues are expected globally as police in over 40 countries examine the intelligence packages compiled by Europol and information from the Belgian Federal Judicial Police.
Researchers have found evidence of rainforests near the South Pole 90 million years ago, suggesting the climate was exceptionally warm at the time. A team from the UK and Germany discovered forest soil from the Cretaceous period within 900 km of the South Pole. Their analysis of the preserved roots, pollen and spores shows that the world at that time was a lot warmer than previously thought. The work also suggests that the carbon dioxide (CO2) levels in the atmosphere were higher than expected during the mid-Cretaceous period, 115-80 million years ago, challenging climate models of the period. The mid-Cretaceous was the heyday of the dinosaurs but was also the warmest period in the past 140 million years, with temperatures in the tropics as high as 35 degrees Celsius and sea level 170 metres higher than today. The presence of the forest suggests average temperatures were around 12 degrees Celsius and that there was unlikely to be an ice cap at the South Pole at the time.
When Boeing requested a $60 billion bailout from the US government a few weeks ago, the implicit assumption was that the company may get some of this funding as long as the chronic buyer back of its own stock did not engage in layoffs. Boeing instead offered voluntary buyouts to its entire staff of 161,000, in a bid to shed costs and adapt the massive manufacturer to a coronavirus crisis that could depress the aircraft market for years. "When the world emerges from the pandemic, the size of the commercial market and the types of products and services our customers want and need will likely be different," Chief Executive Officer David Calhoun said in a message to employees Thursday. "It's important we start adjusting to our new reality now."
The coronavirus has devastated airlines worldwide even more than the aftermath of 9/11, the International Air Transport Association (IATA) has said, warning that air carriers are set to lose at least $250 billion. "Airlines are desperately trying to survive in the most difficult times imaginable," said IATA CEO Alexandre de Juniac. "We have the people and the experience to see this through. But, to be perfectly frank, we don't have the money." Global demand for flights fell by 14.1 percent in February compared to the same period in 2019, in the "steepest decline in traffic since 9/11." "For carriers in Asia-Pacific, the drop was 41 percent. And it has only grown worse. Without a doubt this is the biggest crisis that the industry has ever faced," de Juniac said.
One of Justice Brett M. Kavanaugh's accusers admitted this week that she made up her lurid tale of a backseat car rape, saying it "was a tactic" to try to derail the judge's confirmation to the Supreme Court. She admitted to the false allegation, and said she has actually never met Justice Kavanaugh. "I was angry [paid], and I sent it out," she told investigators.
The multi-millionaire father-in-law of Pippa Middleton was in custody in Paris tonight accused of raping a child. David Matthews, 73, is said to have carried out the attack between 1998 and 1999, while on holiday in France. A relative is said to have reported him to the police, leading to Matthews reporting to judges in the French capital on Tuesday.
As part of its Endangered Child Alert Program, the FBI seeks info about images which may help lead to the identification and rescue of child victims, and capture perpetrators. Check out these images and help identify clues to where a child may be held. CLICK HERE FOR THE IMAGES
Sun Activity
All space weather is quiet. Active region on the north would need considerable development to begin flaring, and the solar wind is currently calm. Image: Sunspot AR2759.
Active Weather
Tropical Cyclone Harold (Category 1) w/v 35/50 kts 998 hPa located over the Solomon Sea moving east at 11 kts and is expected to intensify to Category 2 strength as it moves through southern parts of the Solomon Islands. Longer term, the system is expected to moving towards the southeast, and is likely affect Vanuatu late in the weekend or early next week as a severe tropical cyclone.
Strongest EQ in Europe M3.3 North France
Strongest EQ in North America M3.4 Alaska
Strongest EQ on the Planet M5.2 Nicaragua
Deepest EQ M4.5 328 km Off North Coast of New Zealand
News Burst 2 April 2020 Bonus Img
India
With the suspension of all passenger train services amidst the nationwide lockdown enforced to contain the transmission of the novel coronavirus, the Indian Railways has stepped in to help fight the pandemic in other ways. From converting train coaches to isolation centres, to delivering N95 masks for DRDO tests, trains are being utilised to serve many purposes at a time when COVID-19 cases are on the rise.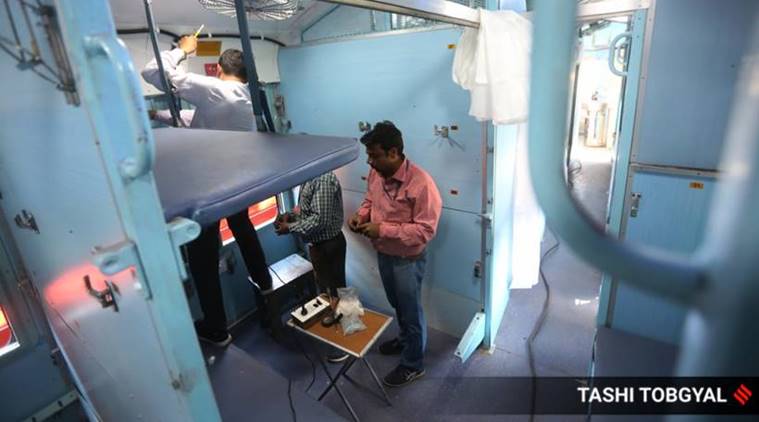 News Burst 2 April 2020 VIDEO
Chinese provocation… not very funny…
Clicks on the Ads Keep Us Alive 🙂
Heart
Your vision will become clear only when you can look into your own heart. Who looks outside, dreams; who looks inside, awakes.
Carl Jung
2020 Server Cost Support - 3200 €

80%

80%
Support Disclosure News Italia
We are working hard, and every day, to keep this blog. Like you we are fighting for the truth. If you want to work with us you are welcome, please email us! The blog costs are at our expense, advertising reimburse us very marginally so if you like our work and find it useful buy usacoffee clicking the donation button below that will directu to your PayPal. We need the help of people like you!
Bitcoin & Cryptocurrencies Donation
1M9dohWnHBwNLSPd6afRaJackrw6wK9bxY