Clicks on the Ads Keep Us Alive 🙂
News Burst 1 April 2020
The backlash comes after the president called COVID-19 a "minor flu" and visited public places, shaking hands with people and encouraging them to keep living normally, despite the pandemic. Brazilian Supreme Federal Court Justice Marco Aurélio Mello forwarded a request for the removal of Brazilian President Jair Bolsonaro to the Attorney General's Office (Prosecutor General of the Republic, or PGR) on Monday. The request, filed by opposition federal deputy Reginaldo Lopes, accuses the head of state of neglecting the coronavirus threat to the country and creating extreme danger for Brazilians. If the PGR accepts the charges, the case will proceed to the Chamber of Deputies, who will then have to vote on the issue.
Customs and Border Protection (CBP) officers working in Laredo, Texas, discovered nearly $37 million worth of meth in a commercial shipment of tomatoes from Mexico. CBP officers assigned to the Colombia-Solidarity Bridge — an international bridge that crosses over the Rio Grande river and connects Laredo, Texas to the Mexican town of Colombia, Nuevo León — on Wednesday encountered a 2007 Freightliner tractor. Upon a canine and imaging system inspection, a massive discovery was made. Included in the shipment of tomatoes was 654 packages containing about 1,847 pounds of methamphetamine — a load that carries a street value of $36,957,914, according to CBP.
The captain of the US aircraft carrier Theodore Roosevelt has called on Navy leadership for stronger measures to save the lives of his sailors and stop the spread of the coronavirus aboard the ship. The four-page letter, the contents of which were confirmed by US officials to Reuters, described a bleak situation on board the nuclear-powered, 5,000-person carrier as more and more sailors test positive for the virus. Captain Brett Crozier, the ship's commanding officer, wrote that the carrier lacked enough quarantine and isolation facilities and warned the current strategy would slow but fail to eradicate the virus. In the Mar 30 letter, he called for "decisive action" and removing over 4,000 sailors from the ship and isolating them. "We are not at war. Sailors do not need to die. If we do not act now, we are failing to properly take care of our most trusted asset – our sailors," Crozier wrote.
The tallest waterfall in Ecuador, the San Rafael Waterfall, has now "disappeared." In satellite images, one can see how the cascade that used to bring in tens of thousands of visitors each year is no longer flowing. the waterfall stopped flowing on Feb. 2 due to a massive sinkhole that appeared in the Coca River just a few meters before the falls. Because of it, instead of flowing through the San Rafael Waterfall, the water now flows in three separate, less steep courses a few meters behind it. A possibility is that sinkhole may have something to do with the Coca Codo Sinclair hydroelectric plant, which is one of the largest in the country and is just 20 kilometers upstream from the San Rafael waterfall. Although the Coca Codo Sinclair plant is not exactly located in the river, its diversion reservoir system has sand traps that remove river sediment. According to experts, losing river sediments could increase its "erosive capacity." As it happens, the Coca Codo Sinclair plant was only inaugurated in 2016. VIDEO
Chinese manufacturers of coronavirus test kits and related medical supplies have been told they can no longer export their products unless they also have the relevant licences to sell their products in the domestic market. The move comes after China was hit with a number of complaints from buyers in Europe about the quality and accuracy of tests kits and other products. The new rule applies to all companies seeking to export test kits, face masks, protective clothing, ventilators and infrared thermometers, according to a joint statement issued on Tuesday by the Ministry of Commerce, General Administration of Customs and the National Medical Products Administration. Previously, Chinese exporters were required only to have CE "certification" [printout] to indicate their goods conformed to the health and safety standards required for sale within the European Economic Area.
An exclusive report by Radio Farda puts the number of those who have been hospitalized with coronavirus (COVID-19) symptoms in Iran at over 70,000 people, will over the official figure of positive cases. The report which sums up the figures released by local officials and the Health Ministry in Tehran as well as media reports says 70,108 patients with clinical symptoms of COVID-19 have been hospitalized in Iran's 31 provinces.
Venus will glide right through the Pleiades star cluster, an amazing conjunction that happens only once every 8 years. At closest approach on April 3rd, Venus will be inside the star cluster. Viewed through binoculars, it will look as if a supernova (Venus) has gone off among the Seven Sisters. To find the conjunction, all you have to do is step outside after sunset and look west. Enjoy the show! IMG LINK
Henan province in central China has taken the drastic measure of putting a mid-sized county in total lockdown as authorities try to fend off a second coronavirus wave in the midst of a push to revive the economy. Curfew-like measures came into effect on Tuesday in Jia county, near the city of Pingdingshan, with the area's roughly 600,000 residents told to stay home, according to a notice on the country's official microblog account. Special approval was required for all movement outside the home, it said.
[Reminder 2016] The Clinton Foundation has confirmed it accepted a $1 million gift from Qatar while Hillary Clinton was U.S. secretary of state without informing the State Department, even though she had promised to let the agency review new or significantly increased support from foreign governments. Qatari officials pledged the money in 2011 to mark the 65th birthday of Bill Clinton, Hillary Clinton's husband, and sought to meet the former U.S. president in person the following year to present him the check, according to an email from a foundation official to Hillary Clinton's presidential campaign chairman, John Podesta. The email, among thousands hacked from Podesta's account, was published in 2016 by WikiLeaks. Clinton signed an ethics agreement governing her family's globe-straddling foundation in order to become secretary of state in 2009. The agreement was designed to increase transparency to avoid appearances that U.S. foreign policy could be swayed by wealthy donors.
Far-left billionaire George Soros is putting millions of dollars into an attack ad campaign against President Trump over his handling of the coronavirus outbreak, as reported by the Washington Free Beacon. The ads come from Priorities USA Action, the largest pro-Democrat super PAC in America, which will spend $6 million this week alone on such ads, targeting the key swing states of Florida, Michigan, Pennsylvania, and Wisconsin. Priorities USA had previously received over $3 million from Soros's Democracy PAC as recently as February 21st. Priorities USA said that its overall plan is to spend at least $150 million in the general election campaign against President Trump in Rust Belt states, which are the states that will ultimately decide the election. Another group that will engage in such attacks is the American Bridge PAC, founded by far-left operative David Brock. American Bridge has vowed to spend at least $50 million attacking Trump in the Midwest. Brock is affiliated with the Democracy Alliance, another organization that is funded and cofounded by Soros. Lastly, Soros has also most recently funded a project called the Heartland Fund, which intends to target Midwestern and Rust Belt voters in the election. For this effort, Soros teamed up with failed congressional candidate Scott Wallace, who lost his bid for Pennsylvania's 1st congressional district in 2018.
Malaysian authorities seized about six tons of pangolin scales and smashed a smuggling syndicate, officials said Wednesday, as the country clamps down on rampant wildlife trafficking. Its body parts fetch a high price on the black market as they are commonly used in traditional Chinese medicine, although scientists say they have no therapeutic value. The haul was found Tuesday at a port outside the capital Kuala Lumpur, hidden inside a container along with a shipment of cashew nuts.
A senior official in Serbia's government died from the coronavirus on Wednesday, a health official said, the second death of a public figure from the disease in the Balkan country. Branislav Blazic, 63, a state secretary with the Ministry for Environmental Protection, died only days after being hospitalized with symptoms of the coronavirus infection, said Daria Kisic Tepavcevic, the deputy director of the Institute for Public Health.
Sun Activity
Earth is exiting a stream of solar wind that sparked bright auroras around the Arctic Circle on March 30th and 31st. Some of the lights even dipped into the USA as far south as Michigan. The next stream of solar wind is due on April 4th.
Strongest EQ in Europe M3.5 Iceland
Strongest EQ in North America M4.1 Idaho
Strongest EQ on the Planet M5.2 Qumong, China
Deepest EQ M4.3 436 km Araban Sea West Indian Coast
News Burst 1 April 2020 – Bonus Img
Antonov An124 – Jumbosky
Russian Air Force Antonov An124 carrying medical equipment to help fight the COVID-19 outbreak has landed at New York's JFK Airport at 4:06 pm (8:06 pm UTC)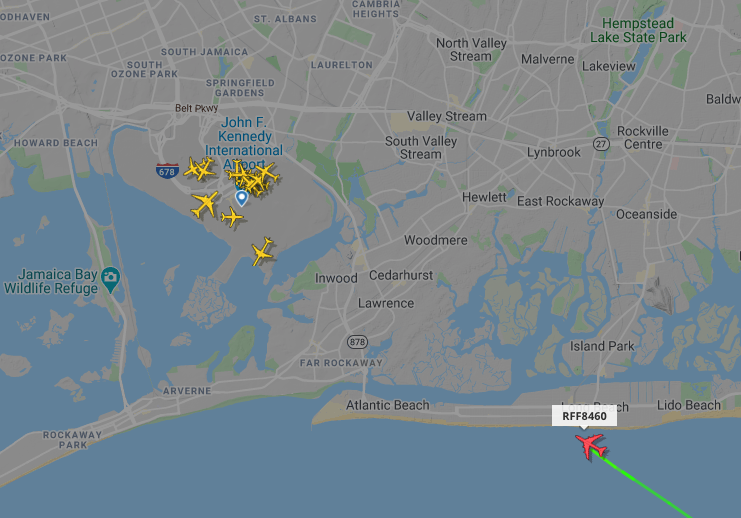 News Burst 1 April 2020 Bonus VIDEO
UFO sightings from March 2020
Clicks on the Ads Keep Us Alive 🙂
Can't Be Done
Everybody knows that something can't be done, and then somebody turns up, and he doesn't know it can't be done, and he does it.
A. Einstein
2020 Server Cost Support - 3200 €

80%

80%
Support Disclosure News Italia
We are working hard, and every day, to keep this blog. Like you we are fighting for the truth. If you want to work with us you are welcome, please email us! The blog costs are at our expense, advertising reimburse us very marginally so if you like our work and find it useful buy usacoffee clicking the donation button below that will directu to your PayPal. We need the help of people like you!
Bitcoin & Cryptocurrencies Donation
1M9dohWnHBwNLSPd6afRaJackrw6wK9bxY