Andara Crystal
Pleiadian Message
Andara Crystal – Pleiadian Message. By Gabriel RL.
Questions And Answers, Andara Crystals, Soul Mates, Antiscalar Protocol, Tantra, Order of Neva and 5G
The Pleiadians are here with their Bulletin and I, Neva (Gabriel RL), will ask you some more direct questions.
Clicks on the Ads Keep Us Alive 😊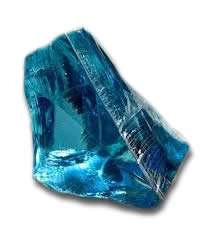 What are Andara Crystals, what is their origin and energy potential?
They are powerful replicated crystals of the Crystalline Universe. They were formed on Earth thousands of years ago, their main point of materialization was in Lemuria, then in Atlantis and from there they spread across the Earth, being replicated by masters and by Gaia herself.
It is a gift from the Crystalline Universe to Earth. Obviously, the Earth was not the first receptor of these crystals, but Acturians, Pleiadians, Sirians were…
Andara Crystals are powerful crystalline receivers and relays of the crystalline energy of the Crystalline Universe.
They are the very materialization of crystalline energy, one might say. Their energy enhances and enlarges the auric field of the one in your possession or near you.
The Andara Crystal can be considered a "Central Sun Eye" as it is a Gateway to the Central Sun of the Galaxy.
It is also a enhancer of DNA upgrades and replicator of good feelings.
It is one of the most powerful crystals in the Galaxy, used by many civilizations aboard their command ships.
What is the difference between Cintamani Stone and Andara Crystal?
Both are very powerful stones, each with its own peculiarities.
The Cintamanis, originated from Sirius Star System, are the highest vibrating stones, currently acting on Earth, and with a high capacity to empowering energies.
Being a stone originating from this Local Universe, it can be said to be one of the most powerful stones in the Galaxy, also used aboard large Command ships.
The Cintamani Stone is the Philosopher's Stone, which you call the "Wish Stone."
The Andara Crystal is the "Stone of Consciousness".
You want something through the Cintamani Stone… The Andara Crystal gives you more awareness and wisdom in dealing with what the Cintamani Stone will bring you.
Delivery and Awareness. It's the most we can talk about it.
Cintamanis will be of great importance when SPECIAL TIME (Event) is activated, because they will also quickly redirect to the Central Sun all the negativity that needs to be transmuted.
Many Andara Crystals will be the portals for this, and the Cintamani-owning humans themselves will also be those portals through which the Central Light will enter and the old will depart.
How are the Forces of Light's work on 5G technology?
We are moving forward in neutralizing AI infiltration in this technology.
Movements like Neva's will have a great positive impact, and we are excited about the immediate results of this movement.
Attempting to advance from the dark forces is normal, but we have everything under control.
Although it may seem that we are not advancing, or in some way retreating, know that there is no chance of them moving forward with their plans when we already have their orbits under our control.
And the Ashtarians are much more active now than ever. Do not worry. Do your part while we're doing ours. There is no retreat; There is a change of route for FASTER. Know this! The "robotic spiders" are being analyzed by our fleets and they cannot go beyond where they once went.
The Pleiadians also report that a special scheme is being set up to remove these "robotic spiders" from the Ashoris3 Group (Chimera) and that the surface's galactics (we humans) have full active action at this time, creating meditations and movements in your social networks to expose the dissolutions of these entities.
Pleiadians also report that portals are being opened and "sucking" these entities inward by taking them out of this system.
They also report that the Yaldabaoth plasma entity is also almost completely removed, with only a few plasma entities still attached to Earth, especially in the Middle East. The Ashtarians are also taking care of this final removal.
They also report that humans are beginning to gain access to certain highly advanced technologies that will bring great advancements.
Technologies that are not necessarily physical, but special energies that will be active in your fields, and which will help remove, for example, AI from the surface of this planet.
The movement of the Order of Neva, even though our channel is shy to speak, is a conquest of the High Commands and will bring, as we have said, a great impact by eliminating AI from your personal environments, bodies and even the microchips implanted in you by the Confederates by the force of tune. They will automatically burn when this technology begins to reverberate actively. We are happy!
Finally, they reinforce the need for cooperation between Lightworkers and Warriors.
They say that in an attempt to maintain themselves, various groups working with the dark forces continue to try to pit Lightworkers and Warriors against each other by infiltrating each in their mental fields and feeding on these energies of conflict.
Thus, the Pleiadians ask them to meditate and harmonize so that they will not be the feeders of these entities, most of them plasma.
They also report that many soulmates are suffering targeted scalar attacks that can affect the stomach, spine and head regions.
The intent of these attacks is to keep these soul mates in a low vibrational pattern leading them to some kind of personal conflict and/or stress, blurring them from their goals.
The Pleiadians report that, at the slightest sign of unease in this regard, they seek to chant the mantra:
EAINNNN PLEIA PLEIA PLEIA NETRU CENTR. CENTER NEUTR NEUTR NEUTR STIC
Chant as many times as necessary. This will create a very powerful blue energy bubble and this bubble will absorb this energy being directed.
The energy bubble will self-destruct and close the directed portal, giving a disciplining shock to the being/entity that is directing this scalar force to you.
The Pleiadians say that the energy of the Twin Souls has become very toxic to the old Archons, and they are trying to nullify this energy that is spreading across the earth.
They also say that many of them, the Pleiadians, have now descended in twin pairs, both through the incarnational process and Walk-In, to further amplify this powerful "Knots" energy.
Finally, answering the last question: "Regarding Tantra, this issue has been brought up by many channels, but it is still nebulous. Isn't Tantra more energetic than it has been preached? Is the physical appeal being given distorting the real intent of the Tantric Connection? –
They explain:
Much has been distorted in this regard, but many sacred Priestesses and Priests who bring the wisdom of the millennia about this are incarnating and will further purify the teachings.
Some "sexualized" entities have infiltrated many environments and distorted the teaching, but with the reentry of these enlightened and wise consciousnesses, there will be a harmonization of this.
Finally, they appreciate the opportunity for sharing and our openness to hear from them.
Especially now, who communicates with us is a ship named "Alma9", coming specifically from the Electra star with nine members aboard, with its Commander named Aldaon-Plet followed by his crewmen Hejvar, Neshirinanin, Alvort-Plei, Ashenderana, Ghorvans, Adeltplat, Adeutval and Shenjar.
All wearing tight-fitting overalls in a pearly tone and with a special symbol of a "P" inside an "A" on the right chest.
They smile and make a symbol with their hands that looks like a greeting.
For the truth, nothing but Truth, Love and Blessings,
Neva (Gabriel RL)
Clicks on the Ads Keep Us Alive ✨
Heart and Mind
Rare people use their mind. Few people use their heart and unique those who use both of them.
Rita Levi Montalcini
2023 Server & Site Tech Support 4200 €

1.6%

1.6%
Support Disclosure News Italia
We are working hard, and every day, to keep this blog. Like you we are fighting for the truth. If you want to work with us you are welcome, please email us! The blog costs are at our expense, advertising reimburse us very marginally so if you like our work and find it useful buy us a coffee clicking the donation button below that will direct you to your PayPal. We need the help of people like you!
Bitcoin & Cryptocurrencies Donation
1M9dohWnHBwNLSPd6afRaJackrw6wK9bxY